When we talk about what Bianchi can give to us, we have high expectations of what they can deliver. Their bikes have proven to be of high quality, and that's something no one can deny nowadays. One of their best bikes, the Oltre XR3 XR3, is part of the "top-tier" bikes they have created.
That's why today we want to talk about the Oltre XR3, but of course, taking the 2022 version instead of the 2021 version. There have been some improvements, and that's what we want to see here. So, let's get into what we want to know.
What makes the Oltre XR3 special?
When we talk about a bike that has been developing throughout the years, we expect to see many different things for improvement. Is Bianchi aware of what we are saying here? You better bet they are!
As for the first look we have on the Oltre XR3, we see that it has improved the frame design they used to have. It took part of what the XR4 offers to people, making it a better cycling option thanks to the high level of racing development it has, and that's the same we can see on the XR3.
That's for the frame. But there have been other improvements here too. We can mention the improvement on the brakes, how it works with high speeds, and even how it has improved the way the bike feels when going through lots of vibrations and more.
Basically, Bianchi is taking the needs of different cyclists and putting everything in one place. That's what we can say about the Bianchi Oltre XR3, and that's part of what makes this bike special, but there's more.
As for the gear, it comes with Ultegra equipment. So, this means we can remain calm as Shimano has our backs covered here. It basically is one of the best gears out there we can find, and Bianchi is aware of that.
But, we rather better giving a full explanation of everything we said here. So, let's see in detail what we can find in the gear of the Bianchi Oltre XR3, and let's see what we can say about the frame and how it has improved in the last years.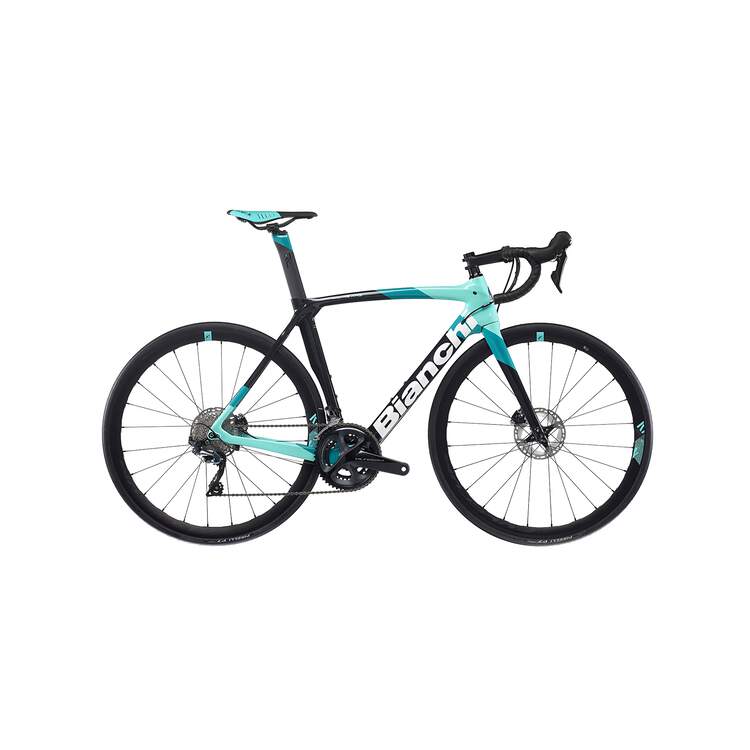 Oltre XR3 Ultegra Disc: What can we find on it?
When we talk about Shimano, we have something pretty clear in mind. There will be quality among all the things the bike will offer to cyclists. Is it the same for the XR3 disc? Absolutely yes. But, can we give more details about this? Let's see!
Crankset: Shimano FC-R8000, Ultegra hollowtech I
Bottom Bracket: Shimano SM-BB72-41B
Cassette: Shimano CS-R8000,Ultegra 11sp
Rear Derailleur: Shimano RD-R8000
Disc Rotor: Shimano SM-RT800
Derailleur: Shimano FD-R8000 (34.9mm)
Rim: Fulcrum Racing 400 disc brake R400
Grip: Ribbon cork
Brakes: Shimano BR-R8070 Hydraulic disc brake, included in the shifter
Chain: Shimano Ultegra CN-HG701-11
Is this equipment enough for what we want to see on a Bianchi bike? Well, yes. It will give people steadiness, speed, and a quality ride experience over the rest of the things.
Frame: What improvements does the XR3 have?
We talked a bit about the frame before. We know that a frame is the most important part of the bike, alongside what it offers in gear. When it comes to Bianchi, that's something they have pretty cleared up on their minds.
Let's remember that this bike is for racing purposes. Therefore, Bianchi works on improving that. That's why this bike has an improved frame design, as we said before.
It gives cyclists the perfect advanced aerodynamics feeling they need and the control they must have.
And, let's not forget this bike comes with a carbon frame, an improvement from traditional frames.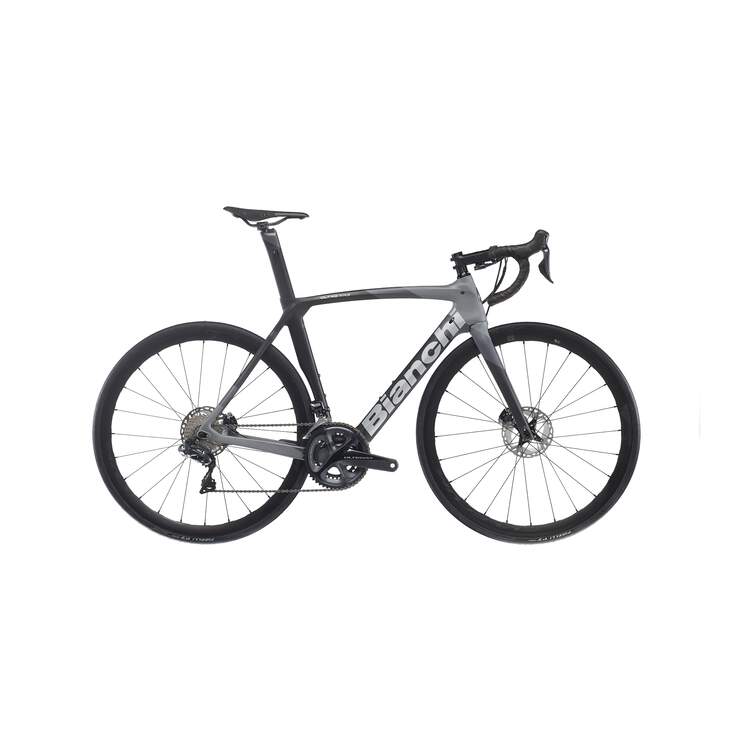 Is the Oltre XR3 truly worth it?
Whenever we talk about a bike designed by Bianchi, we can say it is worth having it. But when it comes to the Oltre XR3, we are more than clear that it is worth having one. It has positioned itself as one of the most impressive bikes for 2022, and the model for 2023 is giving us high hopes!
So, if you need a bike and want to have quality when riding, the Oltre XR3 is the one you need!