Everyone has different abilities and limitations. While some people can muster the strength to run for miles on end, others may have trouble climbing a flight of stairs. Needless to say, we all have our own set of challenges.
Happily, we live in a world that is constantly evolving – one where new ideas and discoveries are making life easier. One of these brilliant inventions is the electric bike – a hybrid between a bicycle and an electric scooter.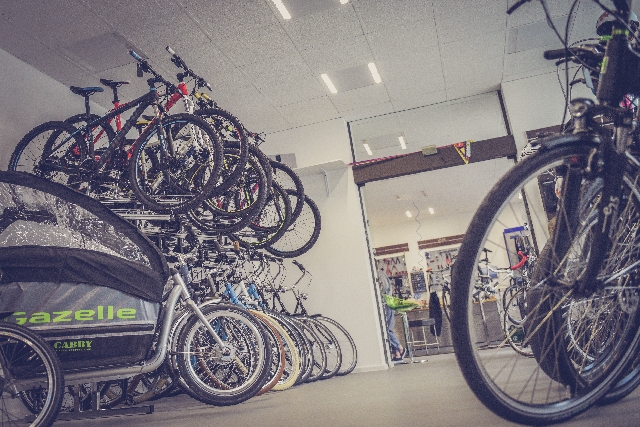 Whether you're looking for an e-bike for sale for commuting or just want something new and exciting to drive, the following information will give you the details you need to purchase and own this type of bike.
How Does an Electric Bike Work?
The battery of the bike powers the motor, which turns the wheels. When you want to ride your bike, you start pedaling. As you do so, the motor will kick in, so you can go faster and get to where you're going with greater ease.
How long the battery lasts depends on the size of the battery, weight of the rider, and the distance traveled. Some batteries can last up to 40 miles on a single charge, while others may only last 10 miles.
What to Choose in a Beginner E-bike
So, what is the best e-bike for a beginner?
The Crooked Path Arctic E-bike is a good electric bike for the novice rider. This bike allows for smooth riding, as it comes with a full suspension system and can run over a distance of 40 to 60 miles with streamlined efficiency.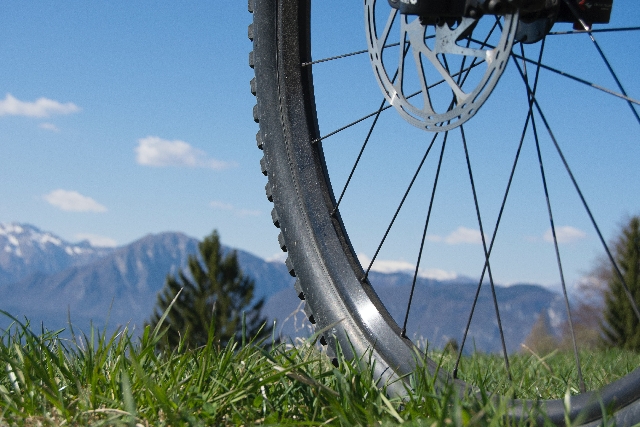 Added Stopping Power with a Safety White Color Design
The e-bike's hydraulic disc brakes offer excellent stopping power, which makes the bike a safe ride. Also, the white color of the bike makes it easier to be seen during the evening or at night. The fenders are color-matched as well.
A Luggage Rack and Puncture-Resistant Tires
You'll like the bike for commuting, as it comes with a luggage rack – great for holding your office or work essentials in a portfolio or backpack. With fat tires that are puncture resistant, you'll have less concerns about experiencing a flat.
An Included Headlight
When riding on cloudy days or during the evening, you can switch on a headlight for enhanced safety.
A Bike that Accommodates Most Riders
This type of bike accommodates most riders, as anyone who weighs up to 340 pounds can ride this mode of transport. Also, people from five feet inches tall to six foot four inches can adjust the bike to their height.
Control Your Pedaling
The e-bike also comes with 5 PAS levels. What this means, in e-bike vernacular, is that the e-bike has pedal assistance from 1 through 5 on an LCD display. Therefore, you can choose the amount of pedal assistance you need – with the lowest indicator meaning no assistance and the higher number referring to total pedaling assistance.
Experience Speeds Up to 20 to 28 Miles Per Hour
You can go as fast as 20 miles per hour when riding the bike. It can also be modified so you can go faster, or up to 28 miles per hour when you ride.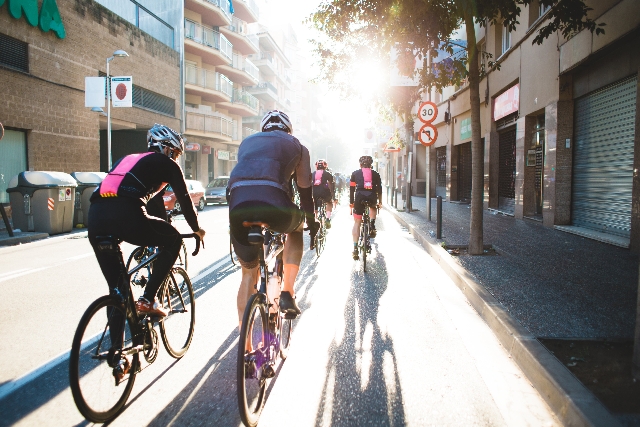 Final Thoughts About an E-bike Purchase
E-bikes offer great ways to commute or travel locally. Whether you use them for getting into shape or traveling to work, they're both fun and practical to use.
Author Bio-
Matthew Bell from Crooked Path eBikes is an engineering major with over 25 years experience in heavy industry including nuclear power, rail, oil & gas and infrastructure. Worked closely with high profile clients both domestic and abroad to ensure customer satisfaction.
Headshot-