Talking about Canyon is surely one of the things we like most due to everything the company has to offer to us. As cyclists, we will always like to have the best bicycles under our feet in order to have a better experience, and that's something we can have while using the Canyon Inflite.
Nowadays, there are many other bikes out there that we can compare this bike to, but not all of them have the same quality as the Inflite. Let's get into details and see what this model from Canyon has to offer.
What can we expect from the Canyon Inflite crossbike?
Coming from what seems to be the "Top crossbike" from the company, we have set ourselves high hopes regarding what we will see in this bike. There are many things Canyon can offer and they surely know how to take advantage of it to give people what they actually need.
First, we have to take a look at what design Canyon decided to use in the Inflite, because we want to see improvement even from the basic points. We can tell it is a bike with a model frame structure to hit the road that will give people the aerodynamic feeling they need, which is great.
But there are other important things we have to talk about, such as the components used in the bike. This is something that cyclists will see as soon as they have the chance, but thankfully for us, they know how to deliver what people need.
In this particular case, we are talking about Shimano components. These high-end components are pretty important to give people what the pro feeling they need, and that's something to be grateful for.
And, for the frame, Canyon knew exactly how to improve this bike compared to others in the market by adding a carbon frame to this work of art. It is quite an improvement if we compare this to the rest of the aluminum frames we can still see out there.
But, we want to get into the details people want to know more about. Let's see what we can expect from Inflite in detail.
Shimano is back again with the Inflite
When talking about Shimano we can guarantee that people will get a truly amazing experience while driving a bike. But what are those components that make this a high-end bike?
Shifters: Shimano GRX RX600 11s
Brake Rotor: Shimano RT70
Rear Derailleur: Shimano GRX RX810 GS
Chainguard: Canyon EP0703-02 Chainguide
Cassette: Shimano HG700 11-34 11s
Crank: Shimano GRX RX600 40T
Chain: Shimano CN-HG601 11s
Can cyclists stay calm with these components on the Inflite? For sure, they can. Shimano always translates into quality and that's something we can see here as well.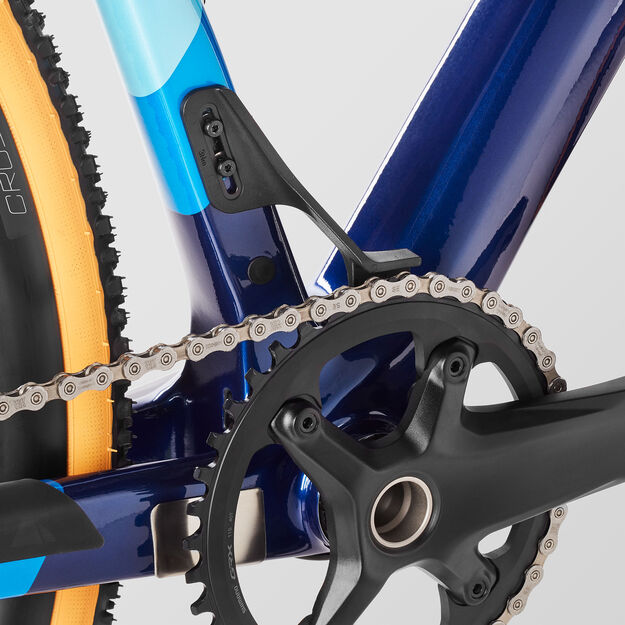 Is the carbon frame a better option to use in the Inflite?
Nowadays, trying to choose from one bike to the other can be a bit hard to do. This is because people might think that aluminum is better than carbon and vice versa. But, the truth is both are good alternatives as long as they are properly applied.
In this particular case, the Canyon Inflite has a carbon frame with a World Championship winning design and geometry. That's something that can keep everyone calm.
So, in resume, this particular bicycle, is a better option than using the traditional aluminum frame.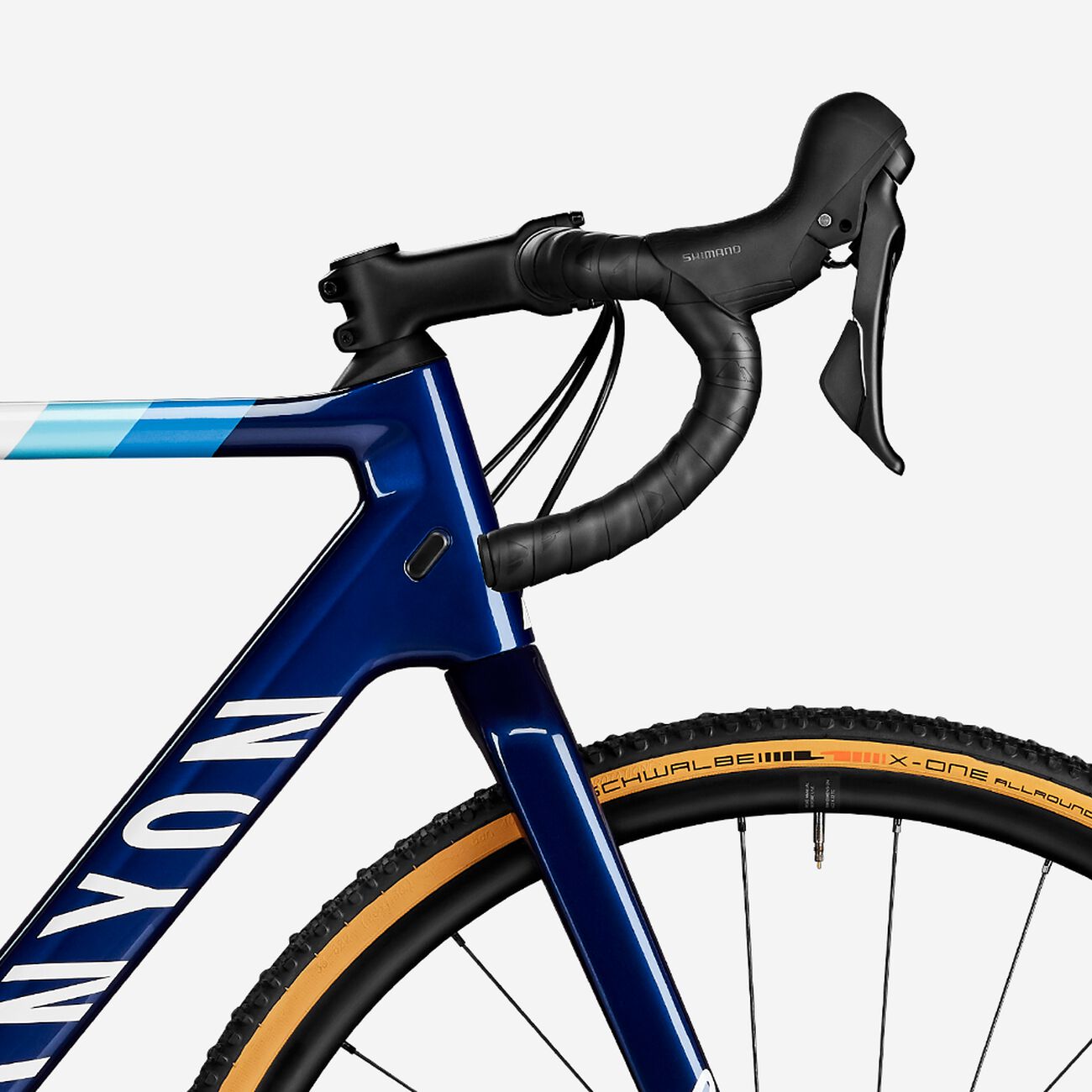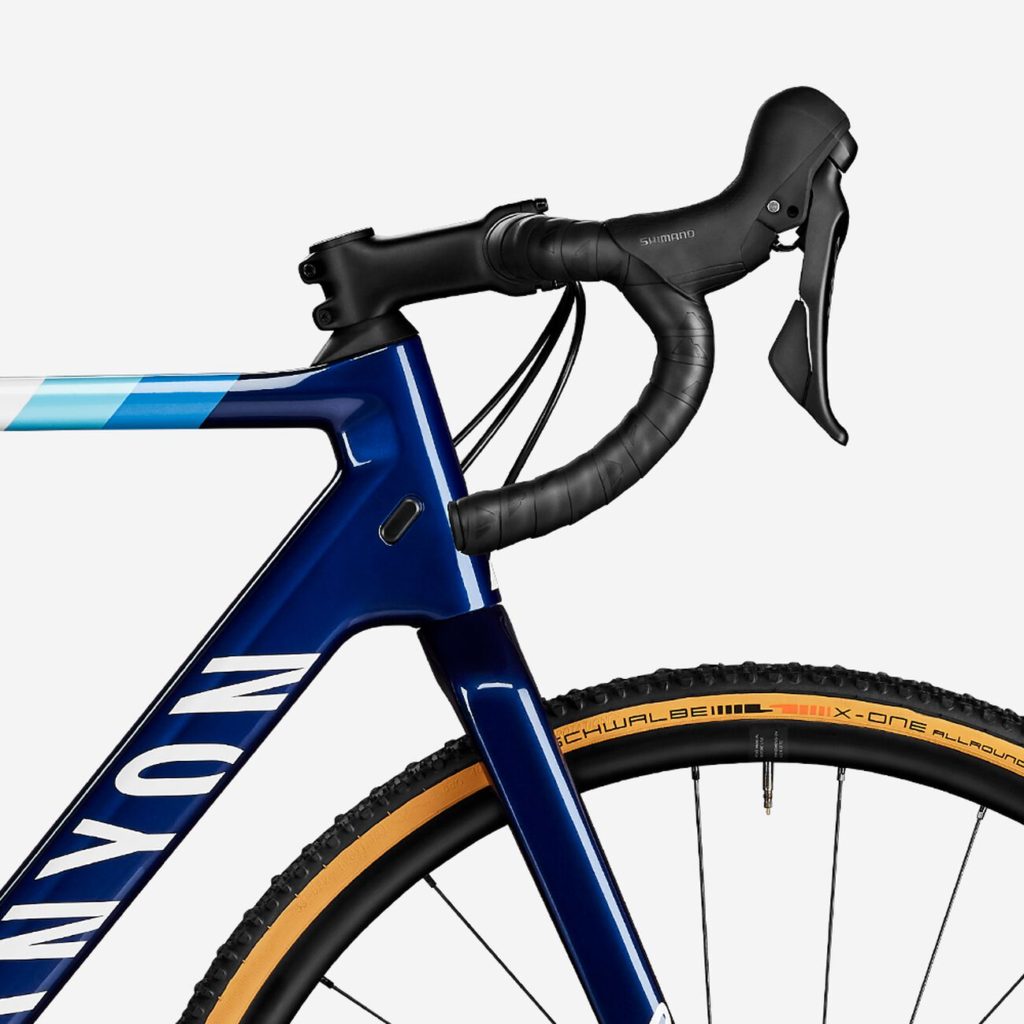 Is the Inflite a worth using bicycle in 2022?
There are many things we can tell about Inflite at this point. We have talked about the high-end components and extremely well-designed frame and geometry. It is something that people see as something interesting.
Therefore, it will be quite a good chance for people to enjoy the opportunity of using this bicycle when they hit the roads on their adventures.