When we talk about Giant bikes, there are many things we can tell about them! Overall, the company has proven to know how to deliver great bikes year after year, which helps them to compete against other important companies. One of those bikes we have in mind when thinking about Giant is the Talon E+.
But, what can we actually tell about this bike without knowing too well what's inside of it? That's why today we will make a review of what this bike has to offer and how much Giant has improved from previous years.
Talon E+: First sight impressions
Nowadays, e-bikes have been taking over the current market. That's something we all know, and the cycling world is adapting itself to be part of this revolution.
Therefore, companies like Giant, are preparing bikes like the Talon E+ to face these changes. This is an e-bike that will take people wherever they want to go with natural assistance and power, all combined into one.
There are many things we can say regarding what we can see on this bike. First of all, what can we see at first sight on the frame? Well, it has a high-quality aluminum frame combined with a somehow rigid feeling. So far, we can tell it will help people on their mountain trails easily.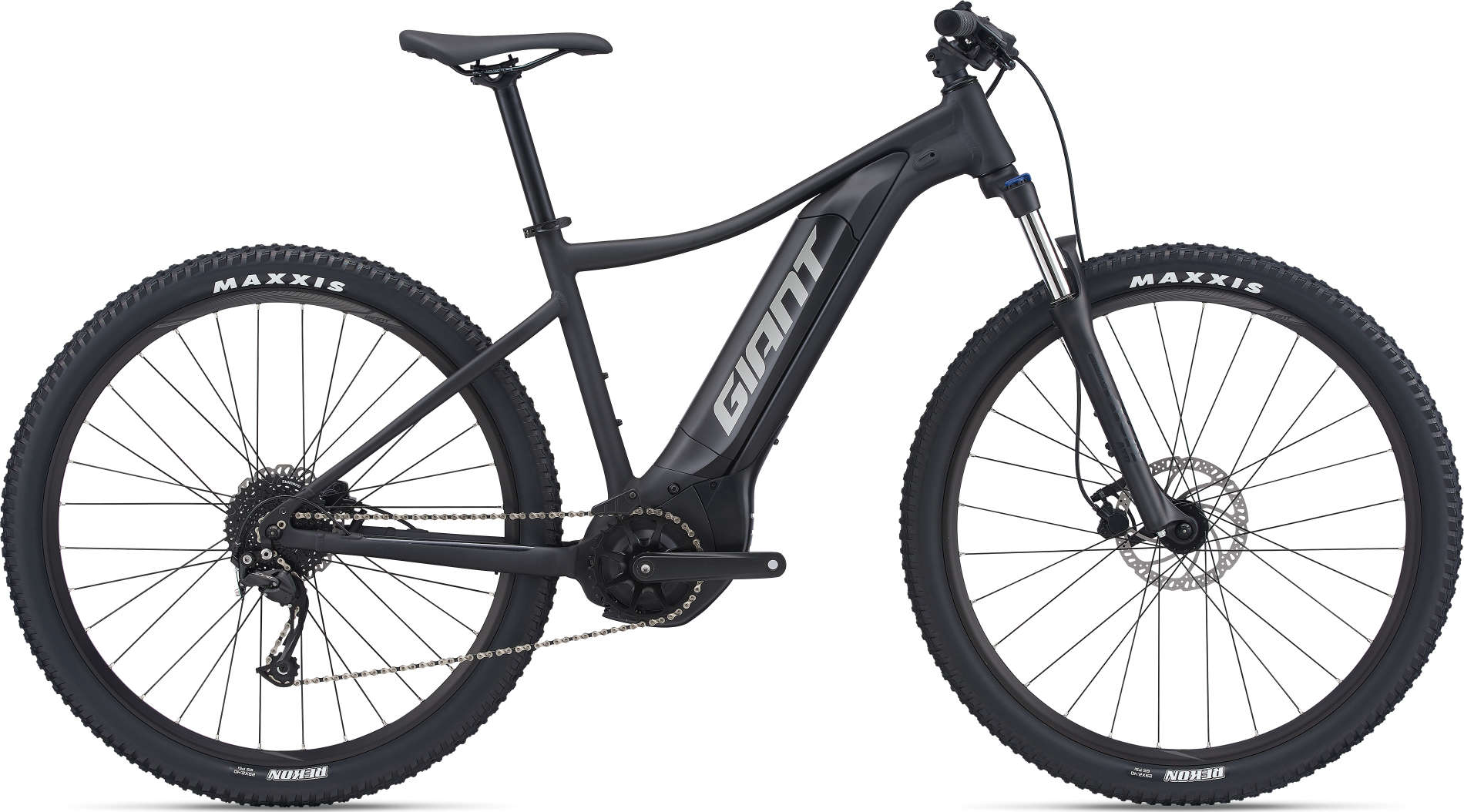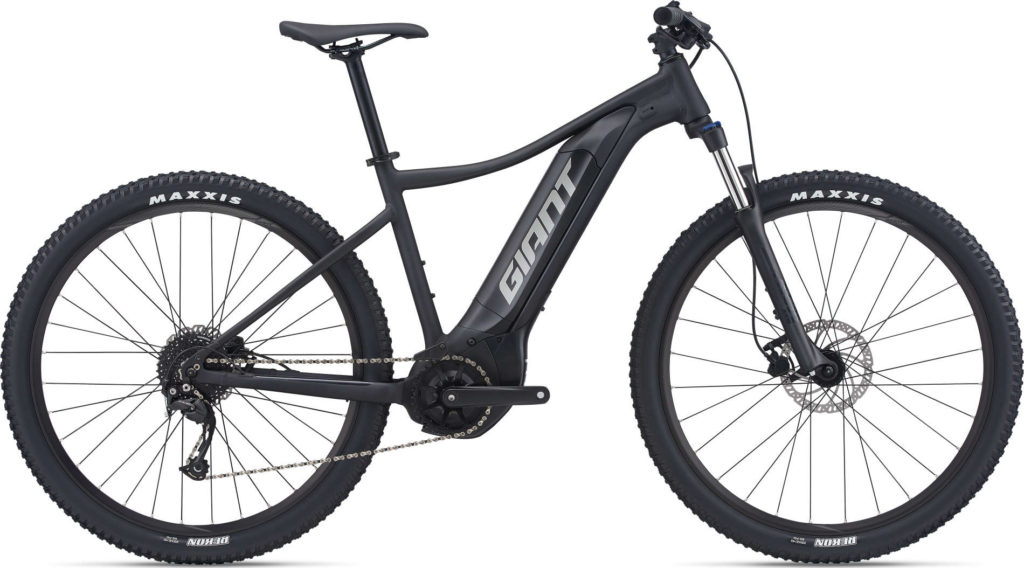 As for what we can see on the components, Giant has decided to take Shimano one more time. It is a safe bet, and it has proven to be that way for years now, so why don't you stick to the working formula?
Now, what is also interesting to see here is the electric part. This bike is powered by Yamaha, which we can translate to power, durability, and potency too.
There are other things, too, such as the RideControl Dash console to make things easier when riding the bike, a huge wheel size, and a lot more. But, why don't we start getting into the details we actually want to know?
Gear & Electric Gear in the Talon E+
When we talk about an e-bike, we can't forget to mention the electric gear as well. It is a key part of the bike, and that's something we have to remind as much as possible.
Thankfully, we can expect huge things from this bike due to the gear they have used, which comes from Shimano and also, Yamaha. It sounds like something interesting and incredibly attractive from Giant!
Motor: SyncDrive Core, Powered by Yahama.
Console: RideControl Dash
Battery: EnergyPak 500Wh
Fork: Giant Connect TR Riser
Shifters: Shimano Alivio
Rear Brake: Tektro HD-M275
Casette: Shimano CS-HG200
Chain: KMC e.9 Sport
With this equipment, people can expect to face huge challenges with the Talon E+. For its autonomy, 180KM is the ideal duration for the battery, so you can ride for quite some time without worrying too much about this!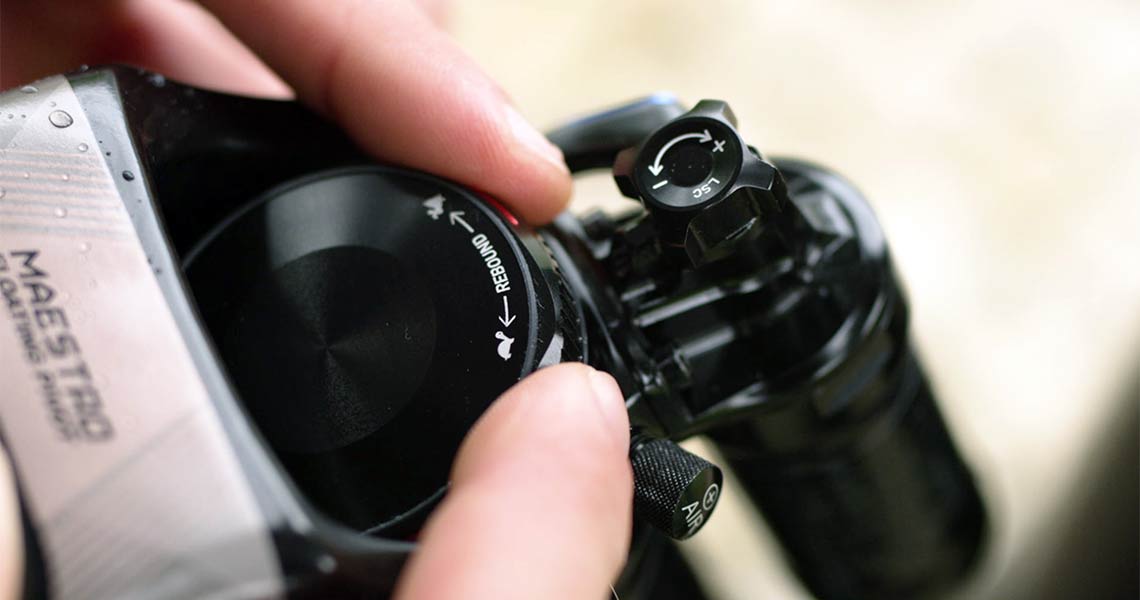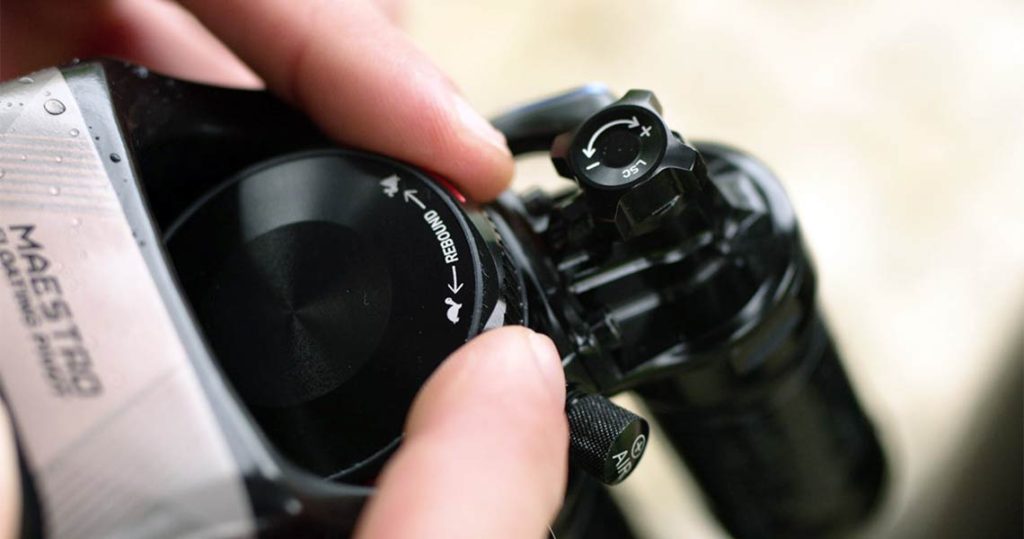 ALUXX Aluminum: What to expect from it?
One of the things that are constantly improving in the cycling world is frames. The better the frame, the better the experience!
Many companies know about this, which is why year after year, there are so many changes regarding the frame nowadays.
In this case, the ALUXX Aluminum is the chosen frame for the Talon E+, which makes the perfect combination to get the perfect comfort on long treks.
Also, most of the gear is barely visible, including the battery. This is why this is the perfect choice for many cyclists out there.
Is the Talon E+ truly worth it?
Well, the answer is yes. We see a bike with gear from two important companies, such as Shimano and Yamaha. Therefore, we can stay calm as the power of this bike will be more than enough in this particular case.
The Talon E+ is a bike that will stand out from what is left in 2022. So, if you need an e-bike that can help you on long mountain treks with a powerful battery, the Talon E+ is what you need!