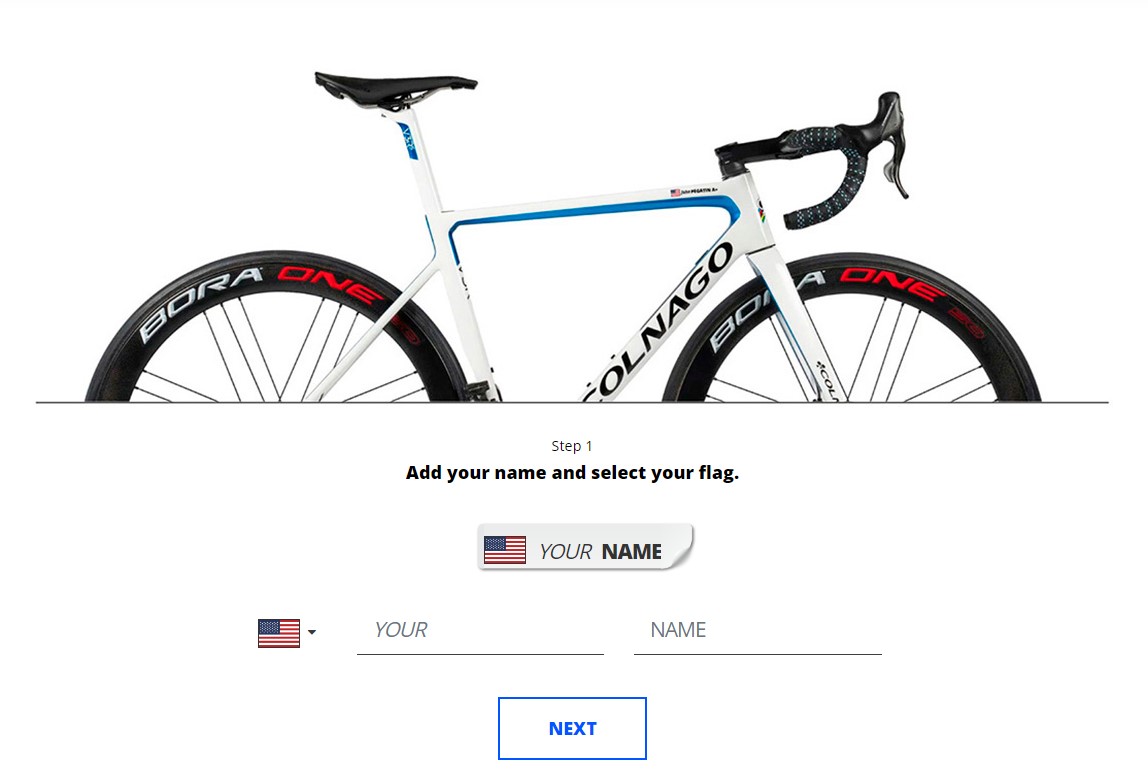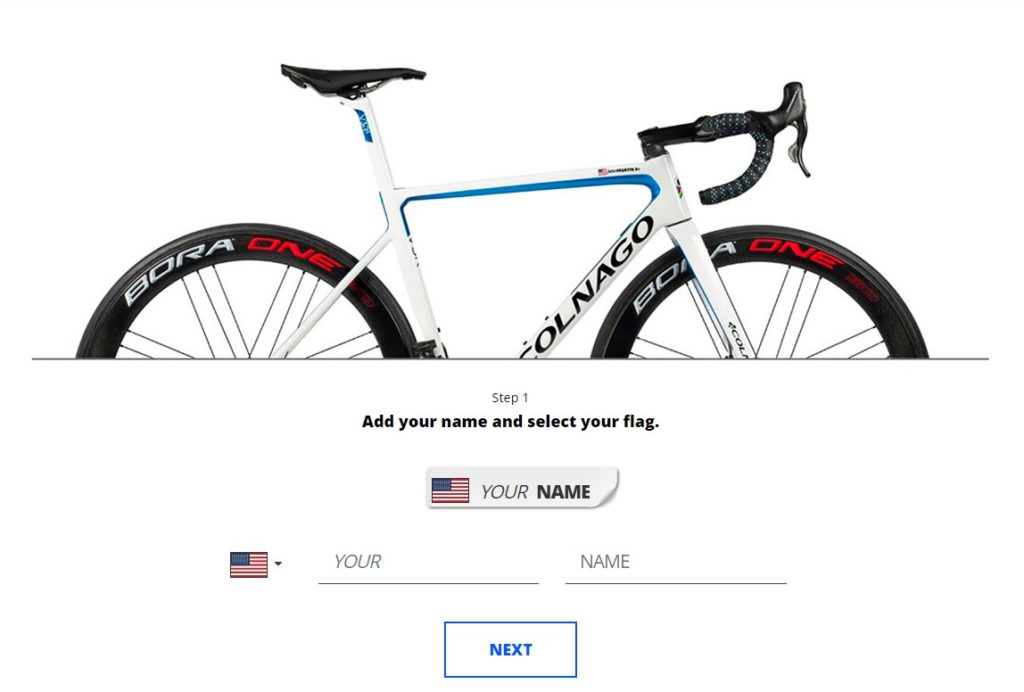 Choose your Pegatin plan
| | | | |
| --- | --- | --- | --- |
| | Basic | PRO | PLUS |
| Color | Black letters | 5u Black letters + 5u white letters | 5u with Black individual letters + 5u with White individual letters |
| Surface recommended | White surface | All kind of surfaces | All kind of surfaces |
| UV and water-resistant | Yes | Up to ten years | Over 10 years |
| Flag measurements | 1cm high | 1cm high | 0.8 cm high |
| Letters measurements | 0.5 cm high | 0.5 cm high | 0.7 cm high |
| Width of the Sticker | First and last name lenght | Length of your first and last name | Last and First name length |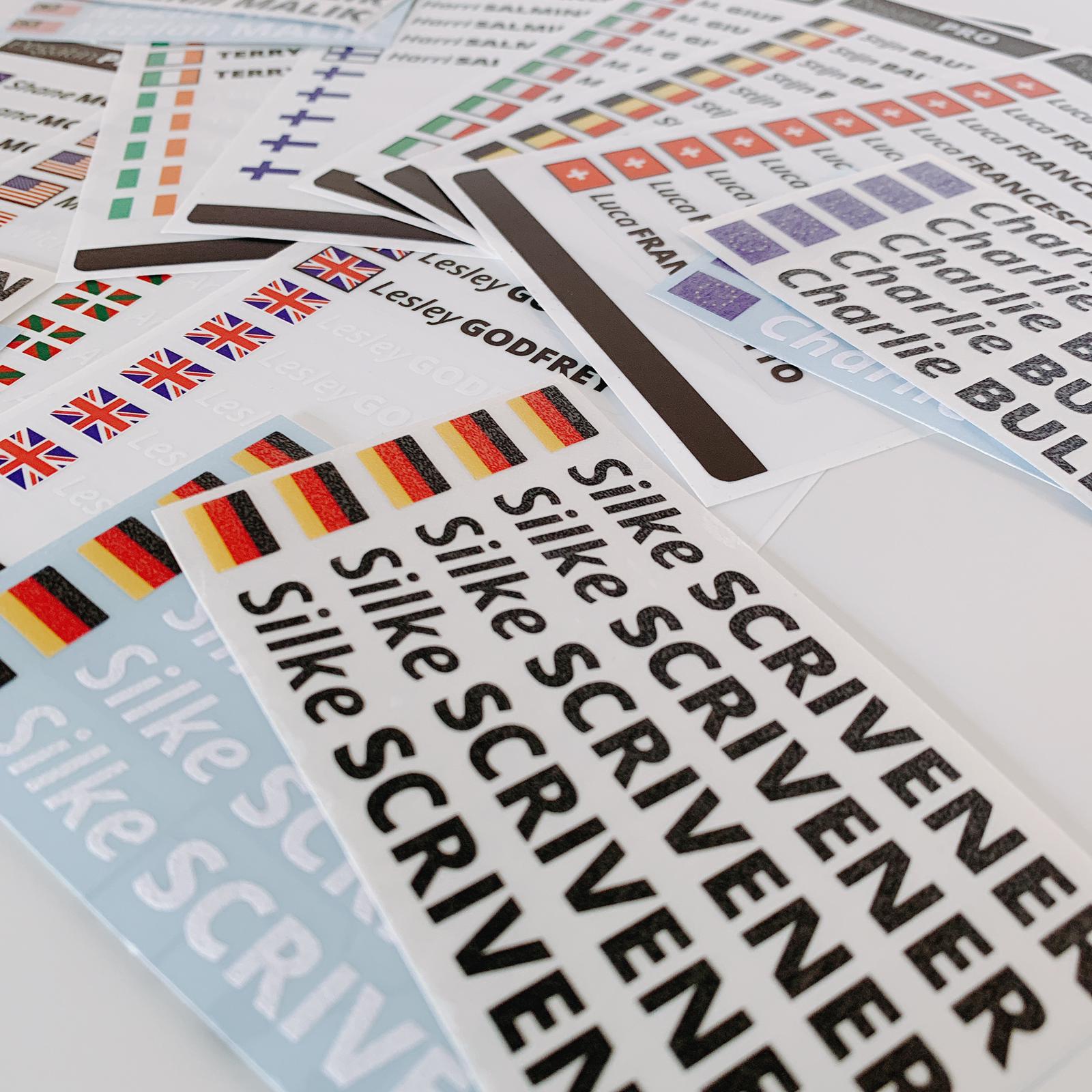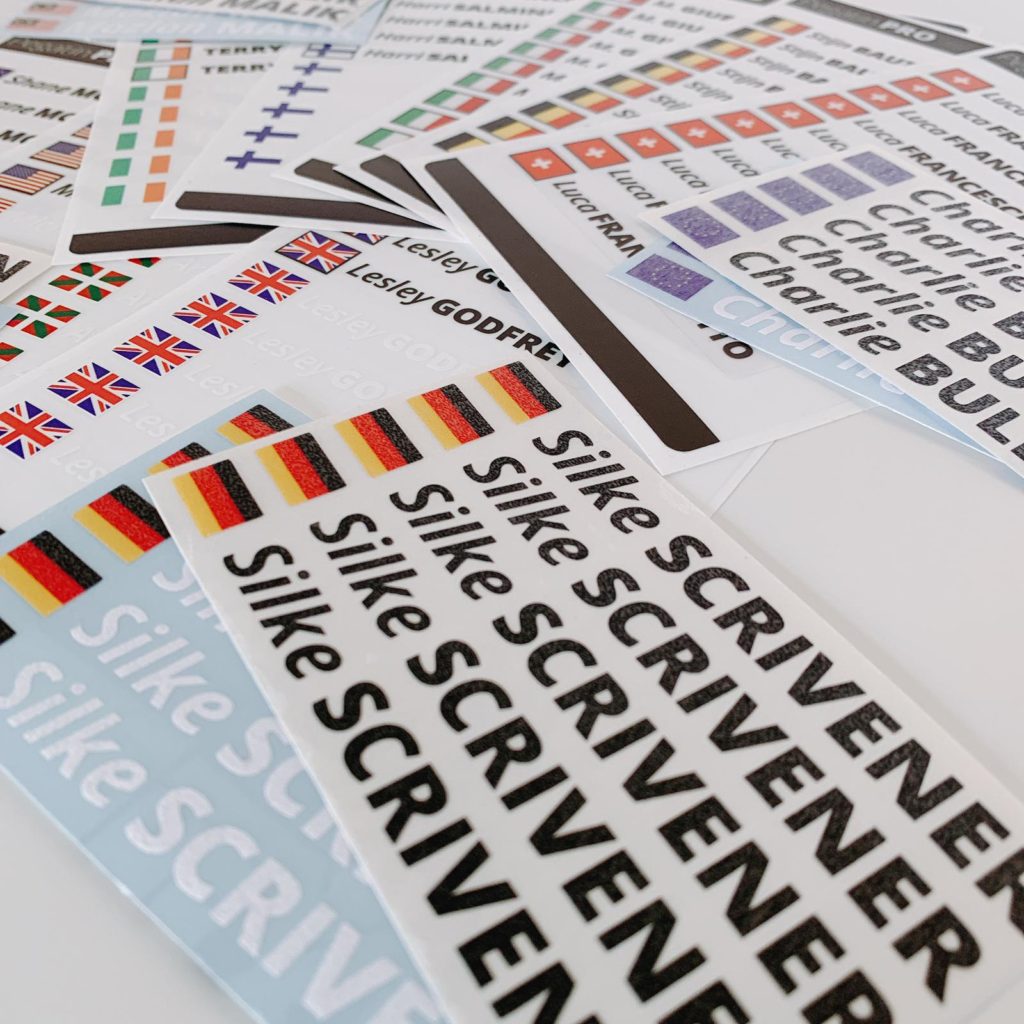 Pegatin Basic, PRO, or PLUS – Which package is right for you?
Wondering which Pegatin package is right for you? Choosing the right package doesn't have to be that hard. Here are some helpful tips to help you pick the best package for your bicycle. And before we forget it: All of our plans contain 10 stickers you can use.
a. The color of the surface
When choosing your package the first thing is to look at the color of the surface, i.e the bicycle frame, helmet, bicycle rim, etc. The color of your surface affects the background color of your stickers, and you must have to know that.
For the Basic Pegatin plan, we only recommend bicycles with white surfaces. This is because our Basic sticker doesn't include white ink for printing and this may affect the overall look. Especially if the surface doesn't compliment your sticker's color, which happens to be pretty common.
For example, consider sticking a Japanese flag on a black frame. Since the basic package doesn't include the white color in the background your flag will have a black background with a red dot at the center- and yes, you've guessed it- this would ruin the overall look of your pro sticker.
Therefore consider choosing the PRO and PLUS packages that will allow you to apply your stickers on any frame despite the color.
b. Color of the Letters
It's always a good idea to think of the colors you'll want your sticker to be printed in.
The basic package only comes in black letters while the PRO and PLUS packages offer both black and white bike stickers. With both black and white colors, your letters will stand out, and with the white base, you can have your flag and name printed on it.
c. Durability
PRO and PLUS stickers are the most durable of all our products. With a life span of ten years (PRO) and over ten years (PLUS). Therefore, if you are planning to keep your bike for a long period, we recommend you choose the PRO and PLUS packages.
Standout with Pegatin PLUS
Want to give your bike that extra-pro look? Then you should try the Pegatin PLUS!
Pegatin PLUS is popular among the pros, especially professional cyclists, due to some reasons. With Pegatin PLUS, you get 40% larger stickers than with the Basic and PRO packages. You also get your name printed in both white and black- meaning you can use it even on light color surfaces.
The letters come individually, allowing you to transfer them individually as vinyl pieces. This ensures your bike looks cooler by giving it that extra-pro look, even on matte surfaces!
PS: We guarantee all of our products for one year- meaning, we replace them FOR FREE if you have any issues at all.
Get the best deals on Custom Bicycle stickers by shopping from us. Click here to order yours today!