Moma E-MTB 29 is one of those bikes that you see and fall immediately in love with, we must say. But the design is not the only important thing when talking about a bike, things go further, and the gear is something that calls the attention as well. Ready to meet the future of e-bikes?
Our first impressions and moma bikes review
When we first look at the Moma E-MTB 29, the first thing that we think about is "What a huge mountain bike." And it kind of is, but the truth is Moma took the best of both worlds and created a beast.
This bike is capable of taking you wherever you want to go, no matter how far it is and no matter how long it will take. It has a massive battery (624Wh) that you can extract whenever you want.
We found it pretty interesting that this bike was designed to take you on the most challenging roads while assisting you.
We can also find something that awakes the interest of cyclists: Shimano gear. Cyclists know that Shimano is a top provider for bike companies all over the world. Moma took the chance to add it to one of the most brutal bikes they have ever made.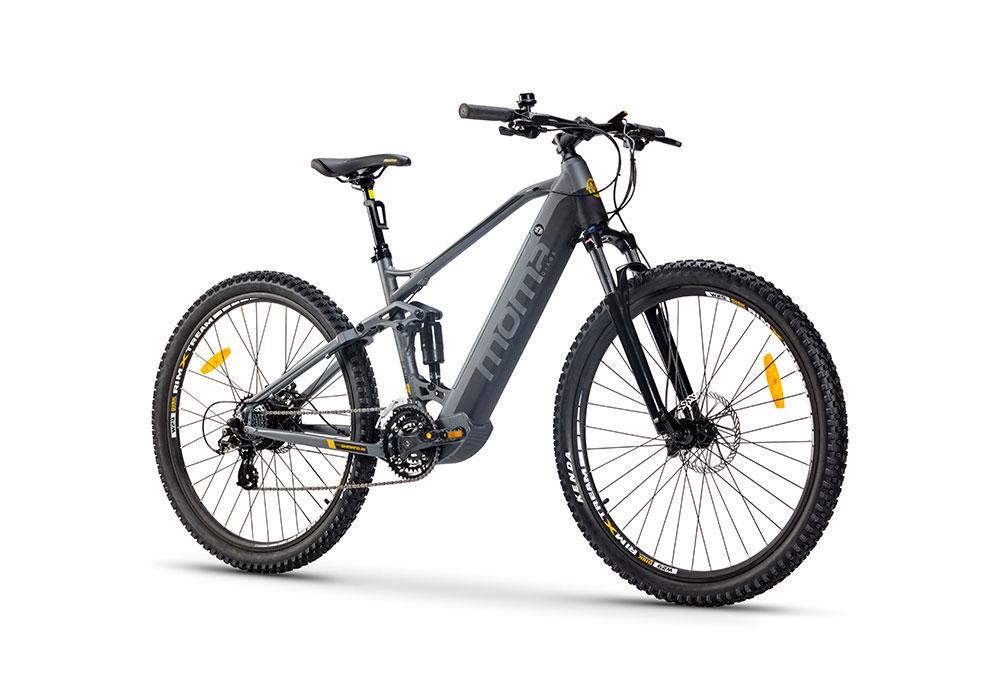 As the Moma E-MTB 29 is an e bike, we can find some interesting electric gear like the screen on the frame that will let you know which assistance level you are on.
So far, and this is only the first look at it, we can say that this is an extremely powerful e-bike for 2021.
How does the Moma electric bike E-MTB 29 work?
You already know how powerful the battery attached to the Moma is, but there is some stuff that we haven't told you yet, and probably you will be surprised.
The first thing that you need to know about the Moma E-MTB 29 is that you will get pretty helpful assistance at every moment. They designed this Moma with five pedal assistance levels to let you go through all the challenges you face. Also, we can't forget about the brushless 250W 55Nm motor.
Just to remind you, the battery is 624Wh is attached, but you can also take it out if you need it.
Have we mentioned the display they used? Is it a top-notch one? If we haven't, then you are prepared to know they added a premium display that not only works for assistance.
What kind of information can I get from the Moma ebike E-MTB 29 electric mountainboard display?
If you feel more interested in knowing what information can you get from the display attached to this bike, we have some clues for you:
You will know how far you've gone in working out sessions.
Assistance levels are shown on the screen, and you can manage them from there.
The battery life will appear on display as well.
You will see how fast you are going, so you can get better when training.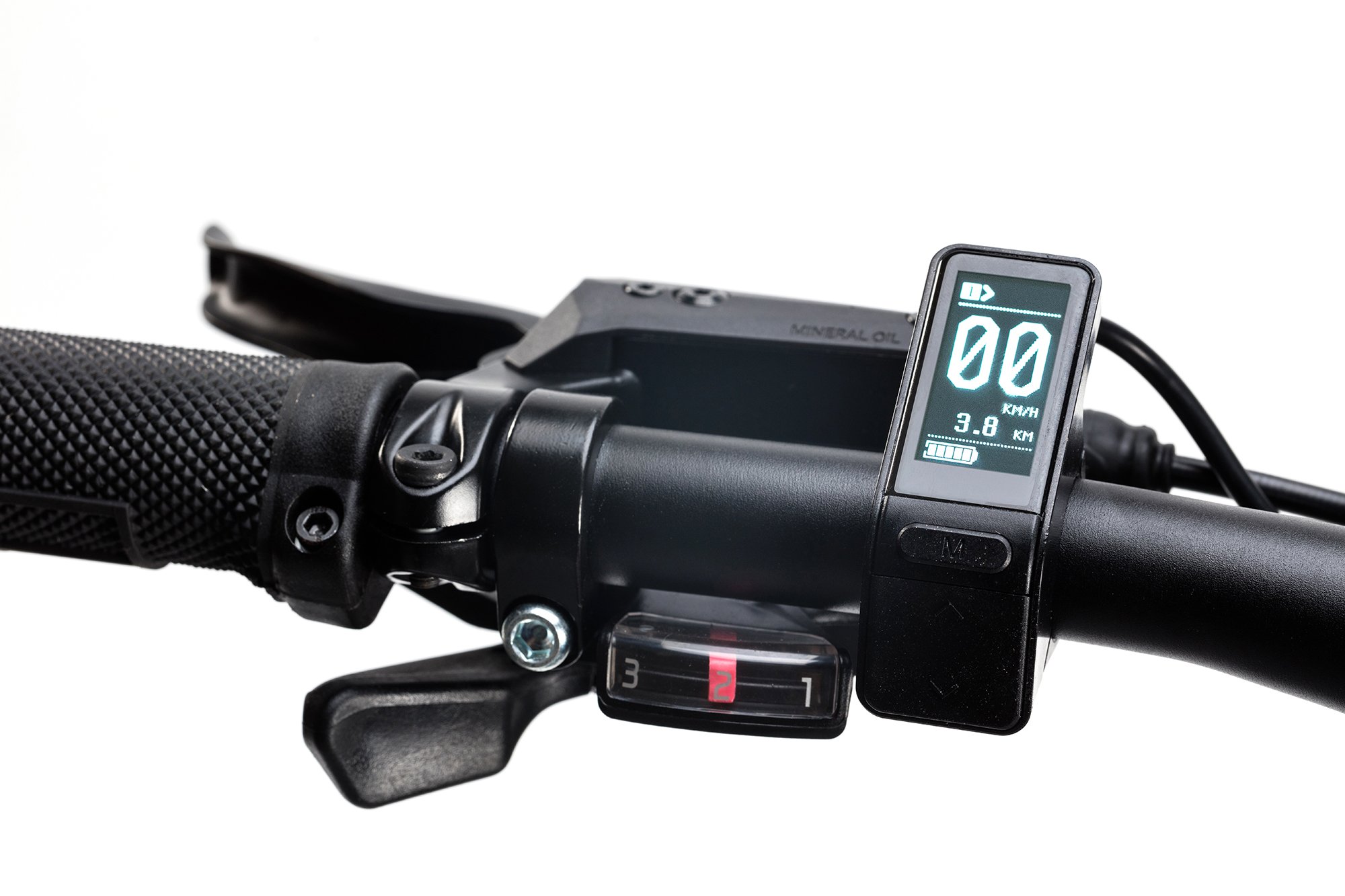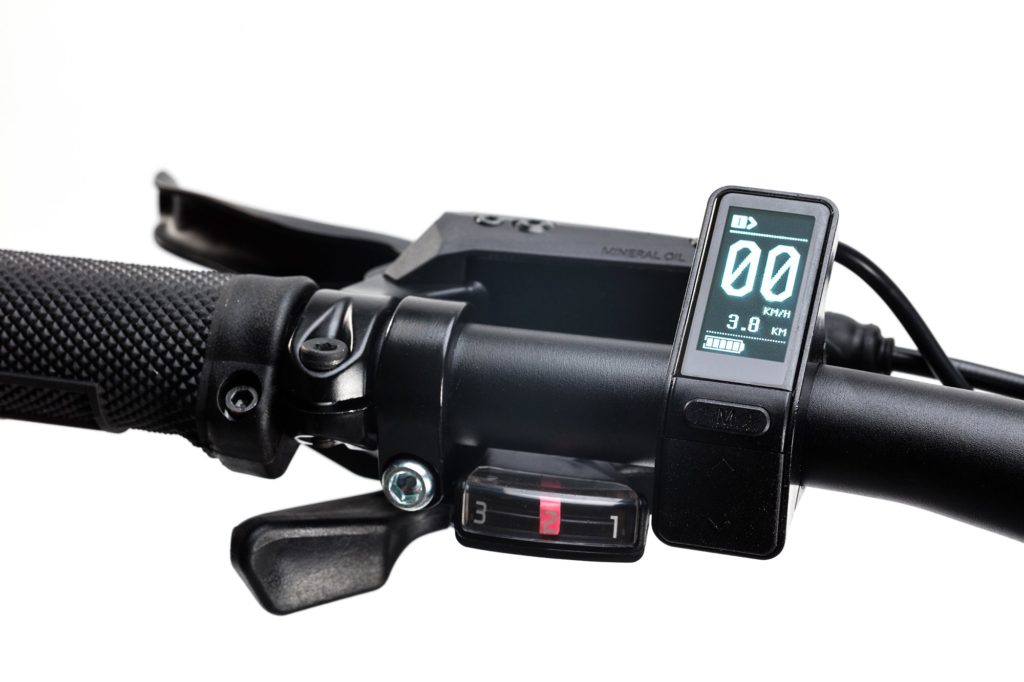 What kind of gear is used in this moma electric bike?
When talking about equipped, Moma knew how to create a perfect combination working hand to hand with Shimano. When you mix Shimano with Moma and the idea of creating an e-mountain bike, the E-MTB 29 is what you get. Ready to know more about this?
Gearbox Shimano RD-M310L
Diverter Shimano FD-M310L
Speeds Shimano RD-M310L
Full Shimano 24 speed Altus
Suntour XCM hydraulic fork.
Hydraulic front and rear disc brakes.
Front and rear suspension.
As we have said before, the Moma E-MTB 29 is quite likely to be one of those bikes that will leave you breathless. Shimano was the perfect choice due to the top-notch gear they provided to Moma for this bike.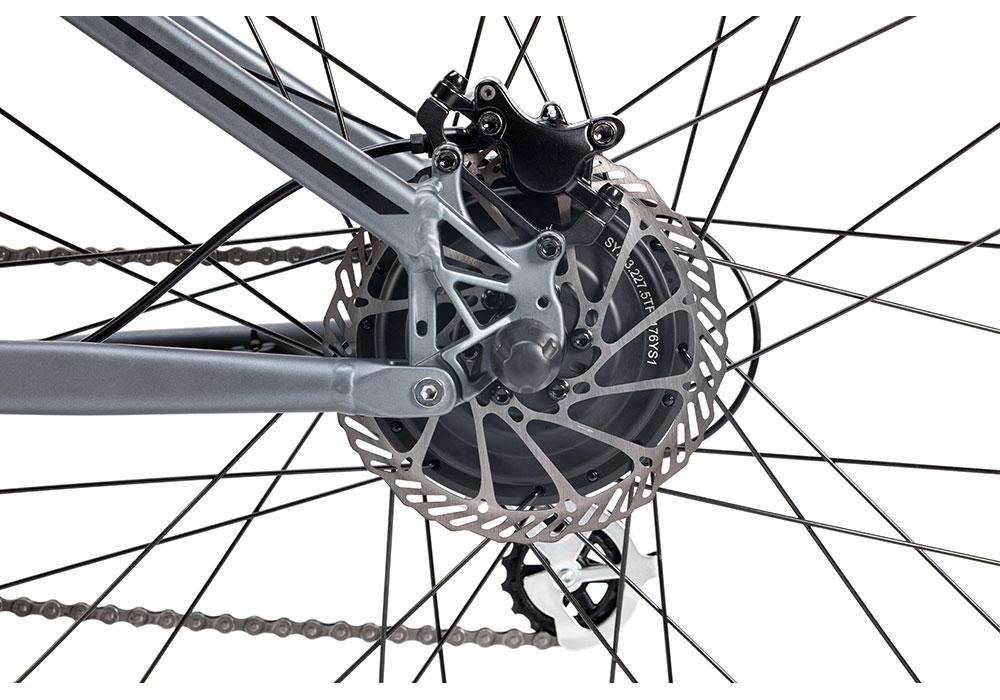 Review Moma E-MTB 29: What about the frame?
After some years, cyclists have met different frames used in all kinds of bicycles: Aluminum, carbon, a mix between both of them, and much more. But this did not happen with the Moma Ebike E-MTB 29.
Moma decided to add pure aluminum to this bike. Why aluminum and not carbon? Because you get the chance to get a lightweight e-bike. Don't get us wrong, all the material they used is premium.
The frame is the aluminum frame 6061, and we can also find aluminum rods, stems, and handlebar. And just to finish the perfect work, Moma ebike added a telescopic aluminum handle to deliver a premium finish to an already highly well-done product.
The rims are made with aluminum. But they have double-wall protection to create a higher quality finish, thanks to the XTREAM RIM. And just to finish the rim equipment, they added a Kenda 29×2.20 cover.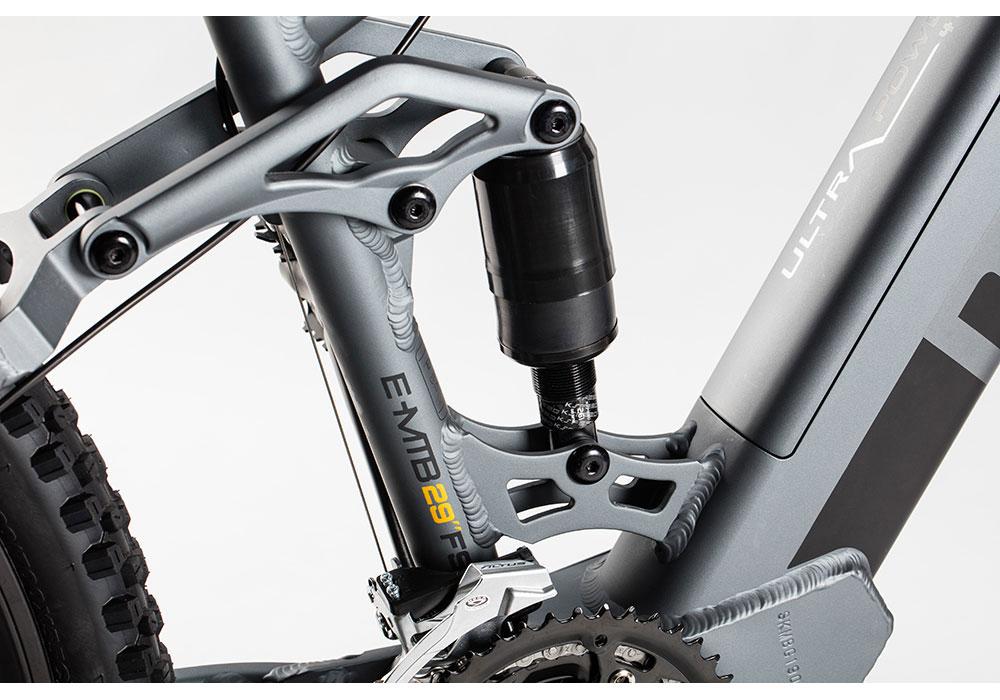 Moma ebike E-MTB 29: Worth buying?
When you think about buying a Moma E-MTB 29 bicycle, you don't only need to think about having a 2021 e-bike.
The Moma has an extremely well-made frame. The top-notch gear that comes with it makes it a perfect choice for most of the cyclist out there. Due to how they designed it, you can reach up to 25km/h while getting up to 120km of battery life. Sounds impressive, no?
For us, this Moma model is a bike that can supply a cyclist's needs. Of course, if the most potent e-bike we can find out there. Definitely, this bike is worth buying for us.