There are a lot of cyclists in the world, and this is no surprise for anyone. And, nowadays, we are living what might be an impressive moment for cycling. There are a lot of amazing cyclists showing their potential in every tournament, and one of those is Tadej Pogacar. With only 22 years, he's already one of the most important cyclists in the world.
But, that's not enough when talking about him. There's always a need to know more, and that's what we will do today.
Who's Tadej Pogacar?
If you are someone who loves cycling, then you must already know who are we talking about. But in case you are entering into this world, then this is the perfect place to know more about one of the rising stars, Tadej Pogacar.
He's one of the youngest cyclists who have impressed the world, he's only 22 years old. Coming from Slovenia is easy to say that he's one of the most important cyclists of that country.
Tadej has been cycling for some years now. He's not new at all, and over the years people have seen how much he has improved. He started his cycling career when he was 16 years old, but the love for the sport started way back.
For most people, he might seem like a young cyclist that probably has not a huge career behind him. Well, that's not the case with Tadej, let's see why.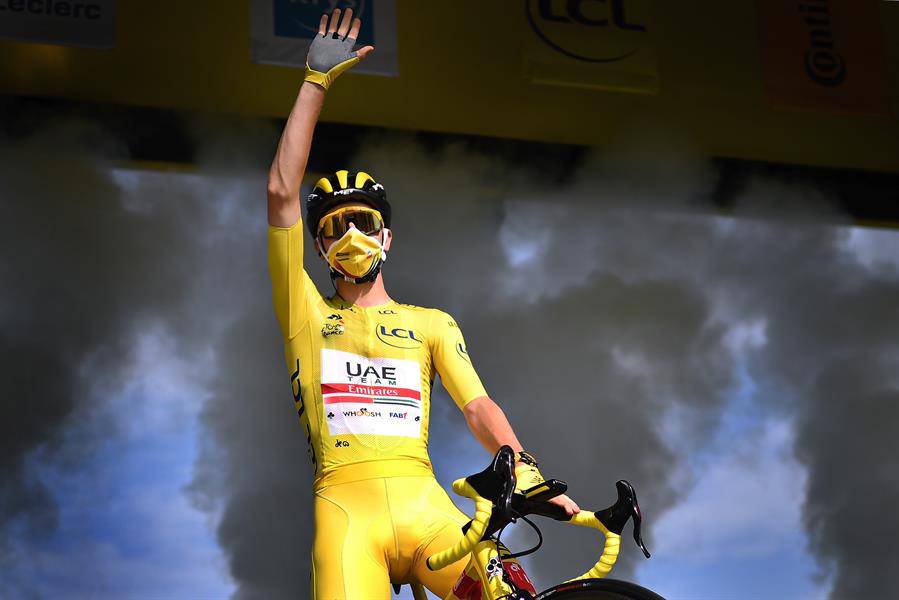 Tadej Pogacar: An almost perfect career
Tadej started his career in semi-professional teams thanks to how good he was. He started his career in Slovenia, where he stayed for two years. In 2017, he joined ROG-Ljubljana, where he participated in the most important race of his country, the Slovenian Tour, facing more famous cyclists like Rafal Majka and Giovanni Visconti.
During 2018 he kept improving his skills, and he even won the Tour d l'Avenir, which led him to be part of the UAE Team Emirates until the 2023 season, but things didn't stop there.
During 2019 and 2020, Tadej proved to be one of the most important cyclists from Slovenia in the last years. During La Vuelta a España in 2019 he won two stages, and he ended up in third place and also won the Young Rider Jersey thanks to his performances.
People were already looking at him due to his appearances during 2019. In 2020. During Tour de France he made history once again. He won in La Planche des Belles which gave him a pretty amazing advantage over other cyclists, and this ended up in Tadej winning the Tour de France. But, he did not only win the tour. He became the second-youngest winner of the tour, just behind Henri Cornet who won it with 19 years.
For 2021 there is still a lot to see of what he's going to prove with his skills, but we are pretty aware that he will shock everyone who loves cycling.
Major Results of Tadej Pogacar
Time Trial, National Junior Road Championships, 2016, first place.
Course de la Paix Juniors, 2016, first place.
National CX Championships, 2018, first place.
Giro del Friulli-Venezia, 2018, first place.
Trofeo Gianfranco Bianchin, 2018.
Tour of California, 2019, first place.
Volta ao Algarve, 2019, first place.
Tour de France, 2020, first place.
Volta a la Comunitat Valenciana, 2020, first place.
Tirreno-Adriatico, 2021, first place.
Alongside his major results from different tournaments, Tadej Pogacar has also received several Jerseys. So far, we can say that his career is pretty amazing, and there's still a lot of roads to visit.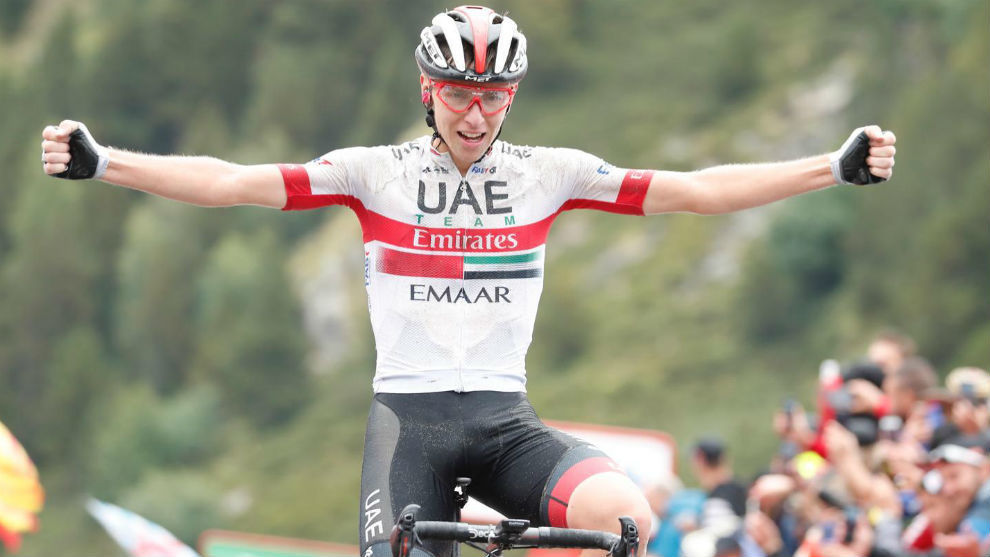 Will Tadej Pogacar become a more important cyclist in the future?
It is fair to say that we can't have a doubt about it. Tadej Pogacar has shown his potential so far, and he will keep doing it for more years. It's just a matter of time that he keeps showing how good he is when it comes to cycling, and a lot of people are waiting to see him on the road.
We do know that there are other cyclists, like Egan or Primoz, but it is fair to say that Tadej is just as good as them.