If you are a cyclist, then the chances are that you are constantly looking for a challenge. Around the world, there are a lot of cycling ports that are quite interesting for an adventure. These ports can be quite a challenge or maybe, just a simple ride for a Sunday ride. But when we talk about Mount Evans, there is something quite clear for us, riding on it is a challenge itself. So, if you plan on going there soon, here's some information that will help you on your ride.
Where is Mount Evans located?
Mount Evans is one of the highest peaks inside the United States. Located inside the Rocky Mountains. People can go there if they are near Denver. The mount dominates the skyline of the Great Plains, which happens to be one of the most important places in Colorado.
When talking about it, people can enjoy it's view from different places. It's fair to say that the metropolitan area of Denver has the best view of this mountain, but it can be also seen from places like Castle Rock, Fort Collins or Limon.
Due to its location and the nearby roads, Mount Evans was, and it's still considered as one of the main places for cyclists who are looking for a new challenge to face. And it's also fair to say that people who enjoy nature go there quite often to enjoy the beauty of the place.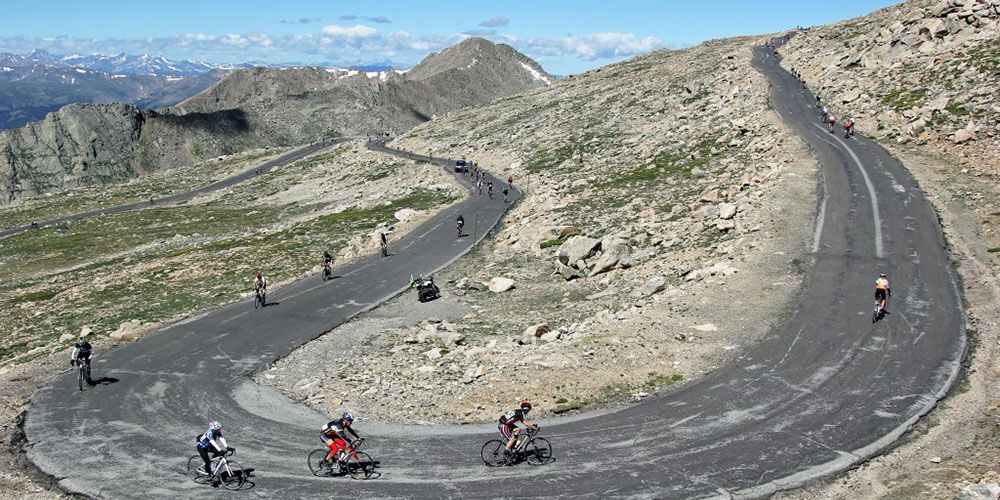 How can you visit this place?
As this place is quite near to Denver, people can go there starting from Idaho Springs. The traveling time will not take much time, if you go in a car, of course. You should take up to two hours when traveling, which by the way is not quite a lot.
If you are planning on going there and enjoying a ride with your bike, the best thing you can do is to start your adventure near Echo Lake. Once you are in there, you can start your ride in a matter of seconds. It is recommended that people visit the Rocky Mountains go on summer or spring.
Important information about Mount Evans cycling
The first thing you should know, and which happens to be a pretty impressive point, is the fact that Mount Evans is the highest paved road in the U.S. Now that you know that, you have to prepare yourself to face a quite high altitude. It might not have a prominent gradient, but riding on it will still be a challenge for people.
But, if you want to know more information about what you will face, then take this into account:
The grade will be, almost, at the 4-7% range on most of the road.
About 45% of the climb on the Mount it's at 0-5% grade, while 47% it's topped on 5-10%
You will face a road that it's over 4000 meters, beware of changes in your health during climbing.
The nearest place to buy food or water is at Echo Lake, prepare yourself for the adventure
Also, it is fair to say that people who go there might face low temperatures. As we just mentioned, people can reach an altitude of over 4000m, so you should really worry about which clothes you will wear on the way up.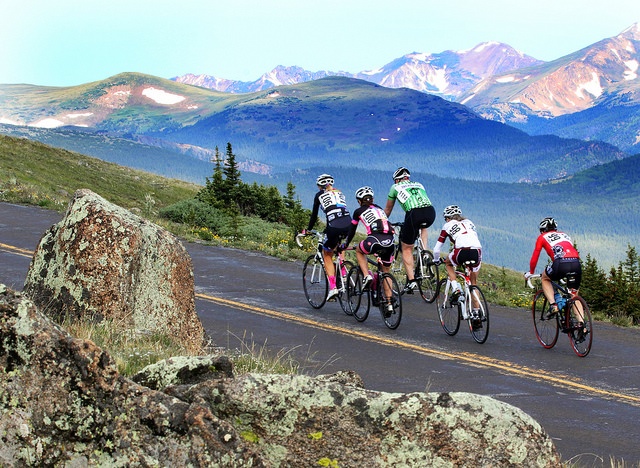 Recommendations before riding on Mount Evans
When facing a challenge like this, you must beware that preparation is the key to success. Imagine that you go on a ride like this with barely any preparation, you will have a hard time trying to complete the whole road.
But, if you are thinking about riding on Mount Evans, here are some recommendations that you should take into account:
Practice riding in places with high altitudes with small gradients.
If you feel you are not able to ride all the way up, try it as many times as you need.
Enhance your endurance as you will need it when riding on the paved Mount road.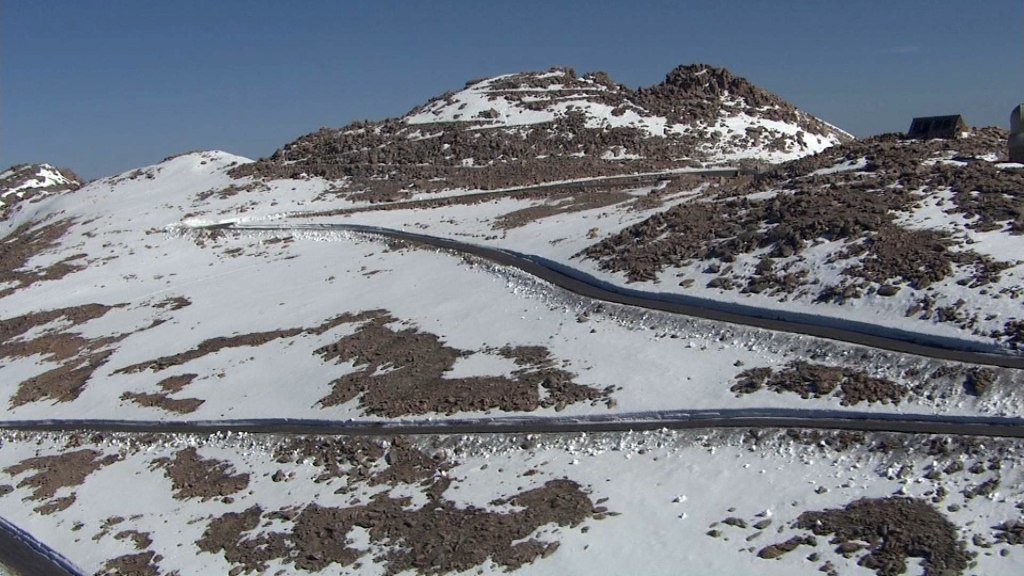 Our finals words about this cycling port
It is fair to say that around the world people can find a lot of places to challenge themselves. But if you are a cyclists who enjoy visiting new places and taking yourself to the limit, you must go to Mount Evans.
It might not sounds as challenging as other places, but believe us, the views on the top of the mountain and the environment that surrounds you are worth the practice.