Europe is a place where year after year, cyclists prove how good they are. There are different tours in the same year, and this is great for fans. One of those places that are a cycling icon is Algarve. Located in Portugal and considered to be one of the most beautiful regions in Europe, is also part of the most important cycling ports on the continent. So in case you haven't met this place yet, you have come to the right place.
Where is Algarve located?
We know that we already mentioned where Algarve is. But, countries in Europe are pretty big, so just mentioning the country might not help a lot. And maybe after the first lines, you have been wondering what this place has to offer, especially if you are a cyclist.
Algarve is a region that is located in the southernmost part of Portugal. The capital of the Algarve is Faro, a place where over 9 million tourists visit year after year. The city is not what people could say big, but it has a lot of places that are worth visiting, or shall we say, worth riding.
The Algarve is not located at such a high altitude, its highest point is located at over 900 meters, which is not quite high. But, the city has some beautiful beaches, and of course, some roads that cyclists have been loving for quite some time now.
How can I visit the Algarve?
The Algarve is an easy place to visit. Most of the tourists that go to the region never miss the chance to visit this place, so it is fair to say that it is easy to go there. While other places, especially when talking about cycling, are somehow hard to reach, this is not what happens within the region.
In case you want to visit this place, you can easily use a car. You will need to reach Faro first, as it is the capital of the region. Once you are there, it's a matter of time for you to reach the different places that you want to visit. Easy to reach, and easy to ride on.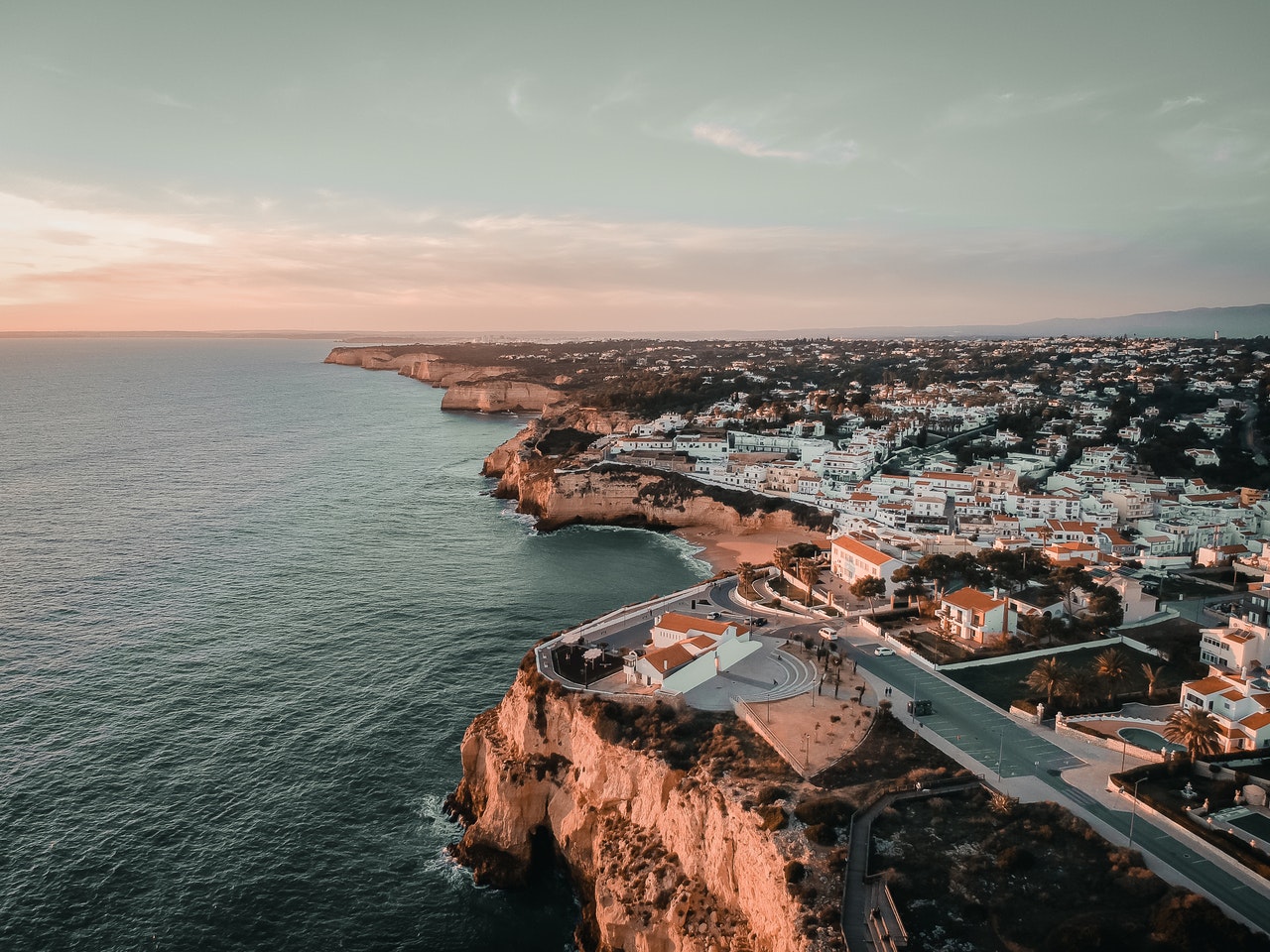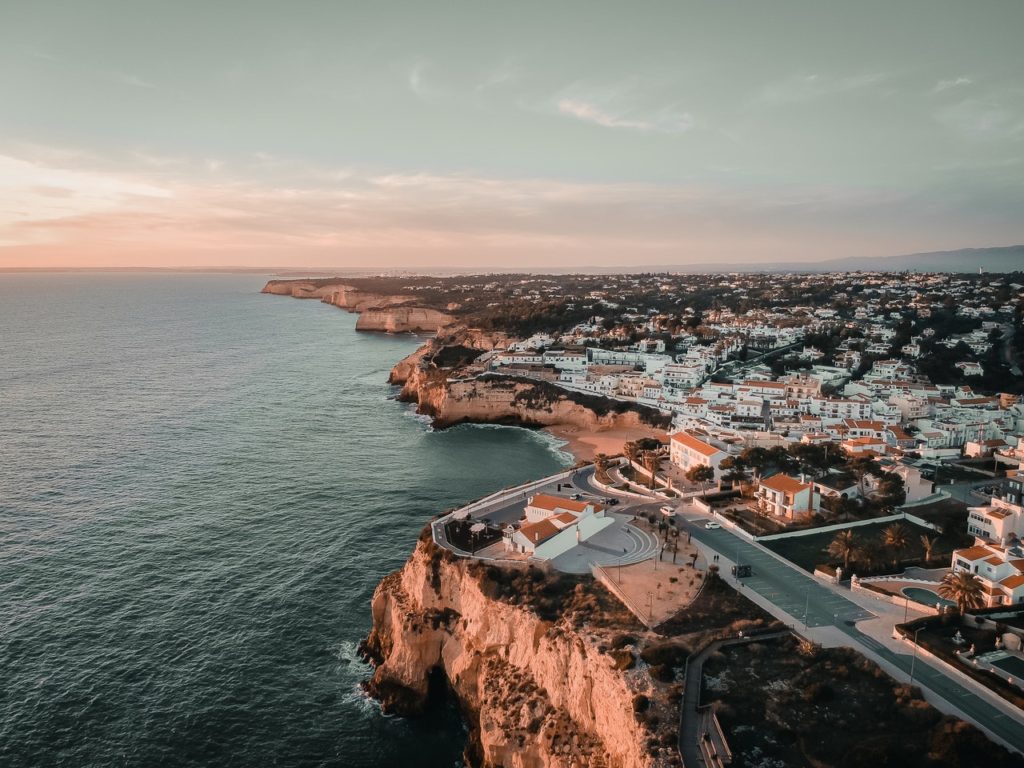 Important information about Algarve cycling
Cyclists who have read about the Algarve would not want to miss the chance to visit this place. In Portugal, the Algarve is one of the most important places for cyclists. People who know about this place have read about Volta Ao Algarve, a pretty amazing race that takes place in this country.
So, now that you know this, chances are that your plans to visit the Algarve are more serious than ever, take some tips that might help you out:
The Algarve is one of the most touristic regions in Portugal.
There are different roads to go through, most of them are paved and have some hard ramps to beat.
Weather in the Algarve does not change so much compared to other regions, so people does not have to worry about this.
People should take their Gravel bike to Algarve as most places can be visited with it.
In case you were looking for some tips to visit this place, now you got them. The only thing that's missing now is your ticket to visit this place.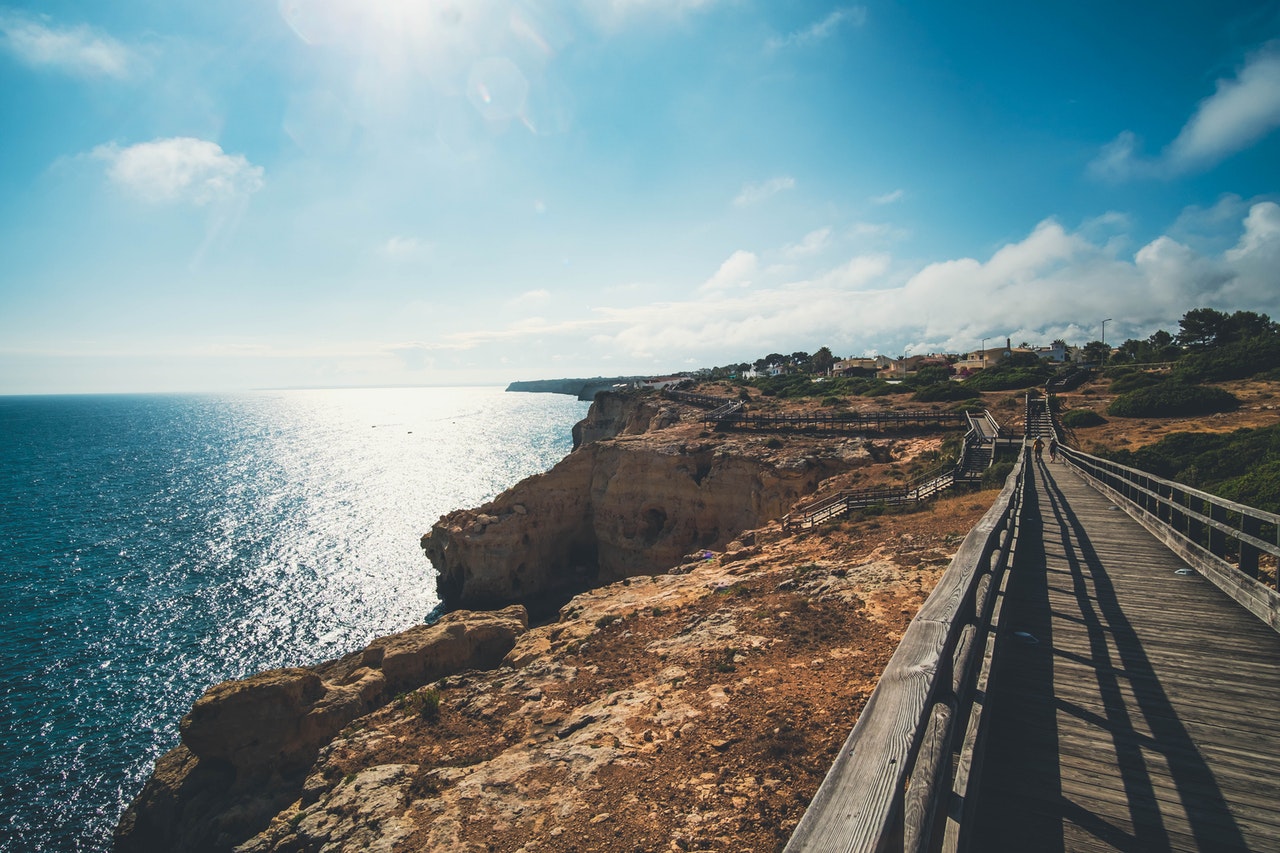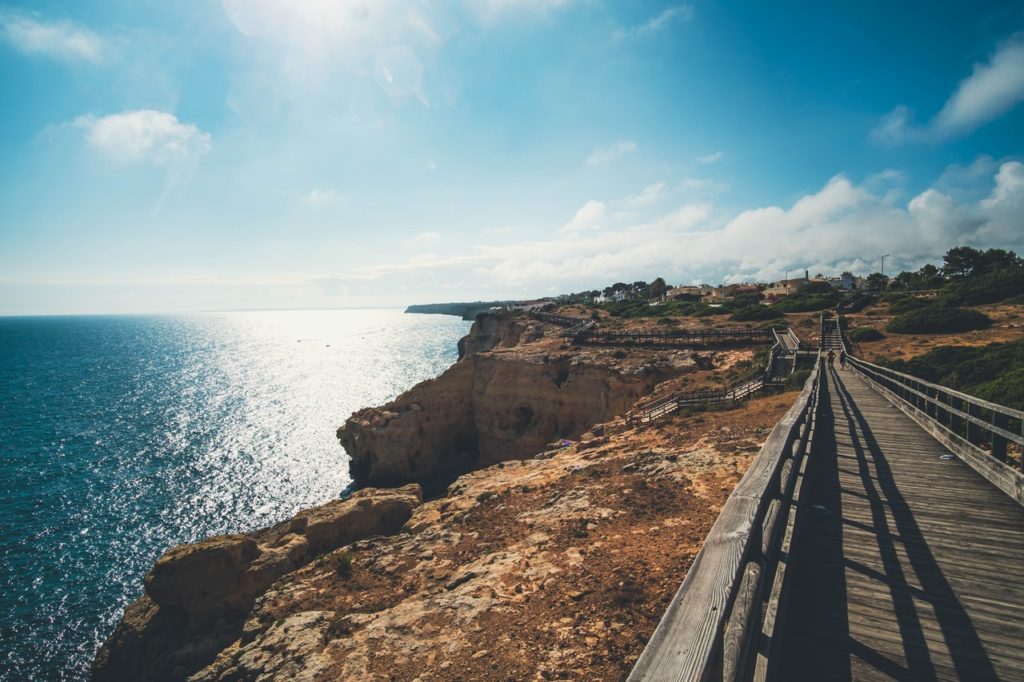 Recommendations before riding on the Algarve
We have already given you some tips that might be useful for you to take into account while visiting this region, but there are a few others that you can use. Let's be clear, we are talking about a whole city that is worth visiting, so this might sound like a challenge. So, in case you need some extra tips before riding throughout the whole city, then use this as a plus.
Pay attention to the road you are riding through, as you will likely find cars and people.
Most of the places that people can ride through on the Algarve are near the hills and beaches, prepare your bike for that, but you will find tons of paved roads as well.
Remember that the Algarve is one of the regions where the sun sets the latest in Europe, use this for your advantage.
Take as much water as you can, you will need it.
Places worth meeting in the Algarve
A place such as Algarve will surely have some places that are worth visiting, no? Well, it does, and some of them can be visited by bike. This is the perfect option for a lot of cyclists who want to meet a new place to ride on.
But, which are these places that people can visit? Here's a small list that you can take into consideration for your trip to the Algarve:
Praia do Camilo: This beach is one of the most outstanding places to visit, and no one can deny that. Reaching is quite an adventure, but the views are truly worth the effort.
Lagos: Lagos is part of the Algarve and is basically one of the most beautiful places to visit while in the region. People can choose to visit it with their bikes or by foot, but we highly recommend taking a ride on Lagos!
Cova Benagil: The Cova Benagil is an outstanding place to visit. People can't actually access it with their bikes, but they can go near the cave with it. Basically, you can ride near the cave and then go for a walk to fully meet it.
Salema: Salema is a small town near the region. Now, is one of the most touristical places in the region, and is a perfect place to visit with a bike.
Carrapateira: Located in the western part of the Algarve, people can go with their bikes to visit this small town and enjoy the views that it has for them. Just like it happens with other places in the region, the views here are breathtaking.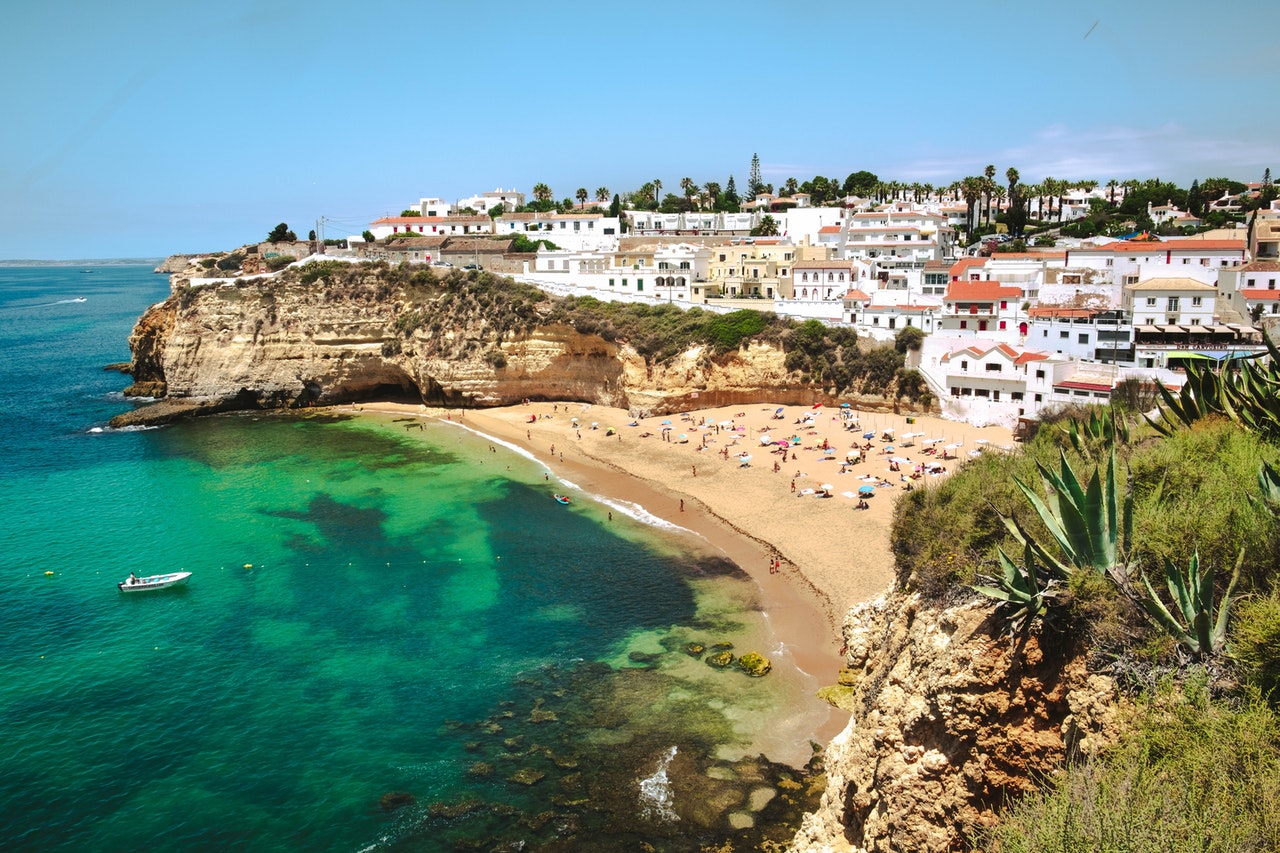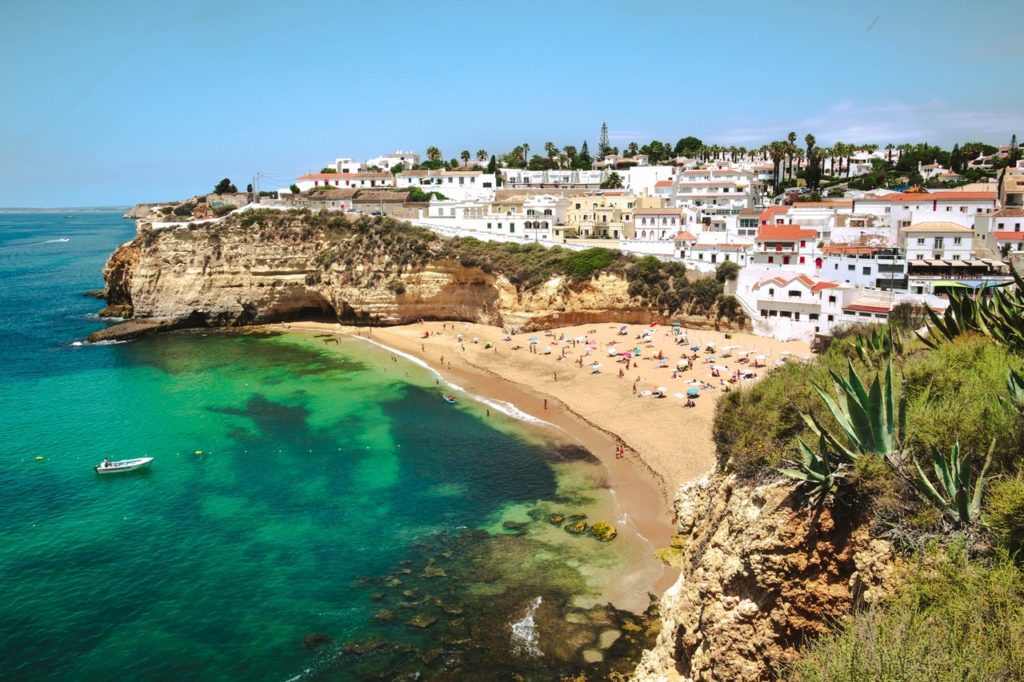 Will you visit the Algarve any time soon?
Definitely, the Algarve is a place that is worth visiting. There are a lot of people that go to this city year after year, which means that is a pretty popular place for cyclists in Portugal. But beware, you will need to practice and use your full potential to ride through the city. Once the ride is done, believe us when we say that you will truly enjoy the ride in this magic Portugal city.
And, don't forget that this is the perfect time for you to meet the Algarve with Cycling Algarve! Want to go for a ride there? Visit the website and schedule an appointment!
---