One of the most famous cycling ports in Span is Angliru. A mountain that is located near Asturias has become a complete challenge for cyclists from all over the world. It became pretty famous during the 90° decades when the Vuelta a España started to use as part of the trail. Today, we will learn more about this amazing and challenging place.
Where is Angliru located?
We already mentioned where this amazing mountain port is located. Nowadays, this place has become something like a sanctuary for people who love cycling. And it has plenty of reasons to be considered as such.
Angliru is located in an area filled with mountains. Located in the middle of the Aramo Range inside Asturias, it gives people the chance to live an amazing adventure thanks to nature and views that people get from all over the place.
It is located above 1500m and its also near El Gamonal, Moncuevu, and Barriscal, so people riding through this area do have the chance to ride and challenge themselves while enjoying the beauty of what seems like a dreamed area.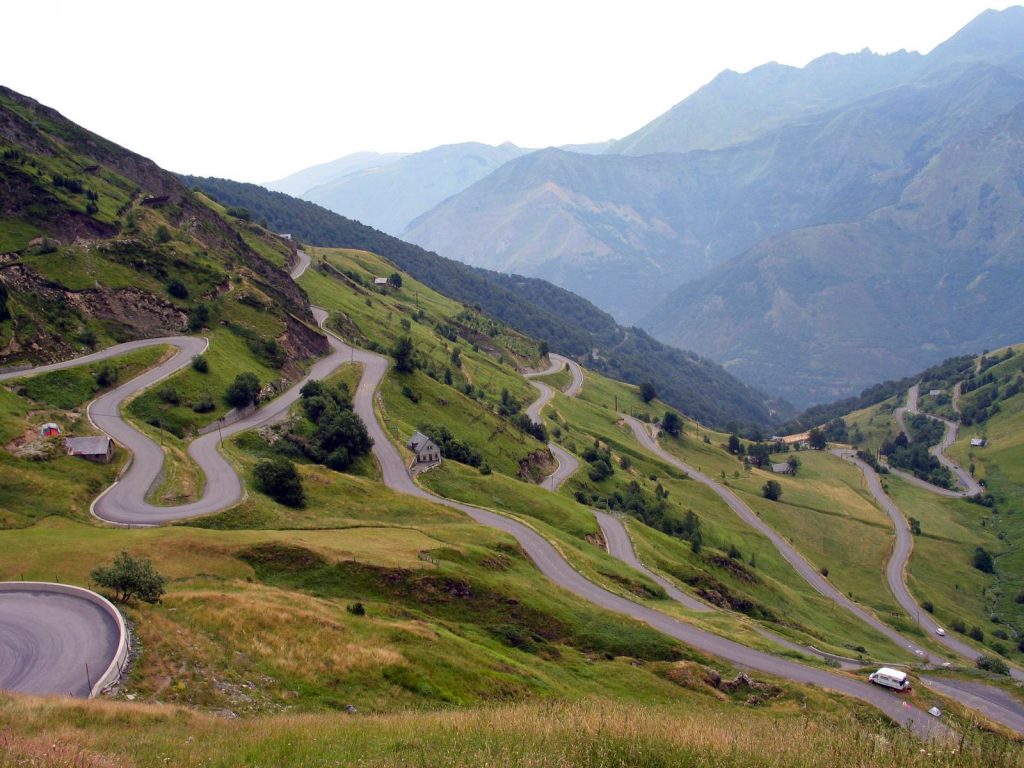 How can you visit Aramo Range?
Reaching Angliru is easier than most people could expect. It might sound like a hard place to reach due to the area where is located, but the truth is, this place is pretty easy to visit for people.
People can reach Angliru if they start traveling from Oviedo. Taking the N-630 and after passing through Las Mazas and La Foz, people will get the chance to reach the lowest part of the mountain, where they can start their tour to Angliru.
Important information about Angliru cycling
People know that Europe is filled with places that are worth visiting with their bikes to challenge themselves. One of those places that you can't miss is Angliru, which comes to be a challenge itself, so people must be prepared for what they will face once they start their adventure.
Here is some information that you can use and that will definitely help you on your way to the top.
Angliru can turn out to be a pretty concurred place for visitors, so beware of cars.
Temperatures tend to vary depending on the date you choose to go, prepare yourself for sudden temperature changes.
Try visiting this place during spring or autumn as temperatures will not be so rash.
The whole road is paved, but remember that you are riding on a mountain all along.
This is a place that most cyclists are willing to meet, but it also common to find tourists going rolling around on determined days, so prepare your itinerary to go alone and enjoy the adventure.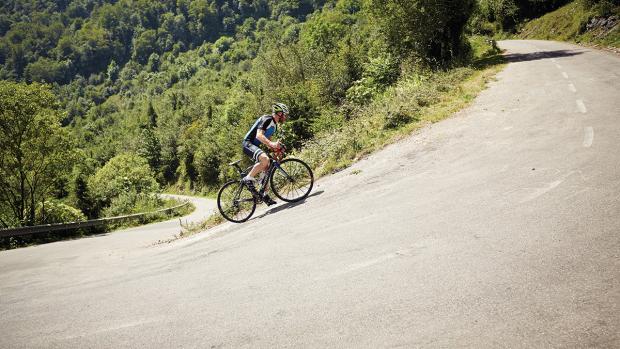 Recommendations before riding on the Angliru
Just like other places, Angliru is a place that is filled with secrets. Before visiting you can get to know them so things will become much easier for you, and if you are trying to get a nice experience, then some recommendations are not bad for you.
As we mentioned some facts before, there are some specific points that cyclists should take into account.
The whole trip is over 12km, so prepare yourself for a challenge.
The average gradient is 10%, which can be hard for a lot of people.
You a riding on a mountain, take all the supplies you can with you for the trip.
It has some brutal ramps, so try practicing before trying to reach the highest point.
Ready to visit Angliru on your next ride?
Now that you know a bit more about this place, it is safe to say that you will be looking forward to visiting it on your future adventures.
All kinds of cyclists come to this place. And if you are willing to challenge yourself, then Angliru can't be missed on your list.