Sometimes, we need to find a bike that is worth using in different ways. That's what we call a hybrid bike, and that's exactly what the Canyon Roadlite is for. A bike that people will have the chance to use in demanding workouts or to simply enjoy a ride in nature, the Roadlite will have them covered.
It sounds like a pretty impressive bet coming from Canyon on the e-bikes market, but did they put enough effort into making it? That's something that we will discover today as we will unveil all the secrets behind the Canyon Roadlite.
What is Canyon betting for with the Roadlite?
People do know that they have to properly choose the bike that they will ride on during the following years. They know that they will need to focus on different aspects when choosing one, such as the components of the bike, the design, and a lot more.
And that's something that the Canyon Roadlite completely took into consideration while making a fresh model for the upcoming year. They know that cyclists can be demanding, so they worked hard enough to give them something to use in different ways.
Whether you choose to go for a ride in nature or to practice hard enough to participate in important races, the Canyon Roadlite will be there for you.
We can see that there are different models available of the Canyon Roadlite, each one with different components and of course, a slightly lower price.
But, in overall terms, we can say that the Canyon Roadlite is basically a light, agile, and fast bike that gives people enough speed to conquer different challenges.
The good news about this bike is that people have the chance to choose the components that they would like to see on it. Whether you like Shimano or SRAM, there will be a bike waiting for you.
Also, we have great news for people that don't like carbon frames. With this refreshed model of the Canyon Roadlite, people will get the chance to choose from aluminum or carbon, no need to keep the carbon frame if you don't like it.
But, let's see a bit more of what we can find on one of the bikes that Canyon designed for 2022.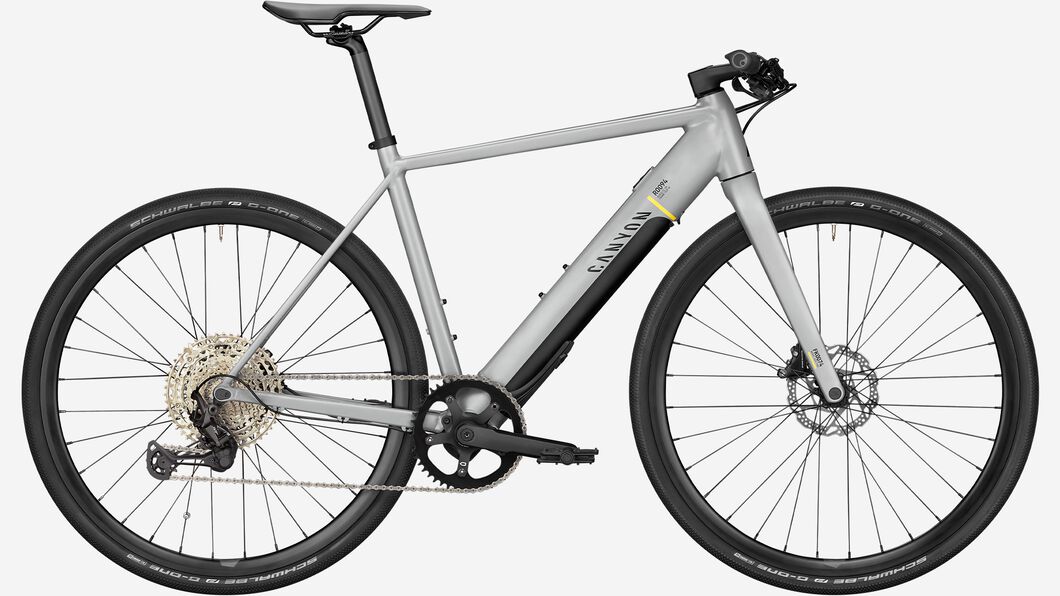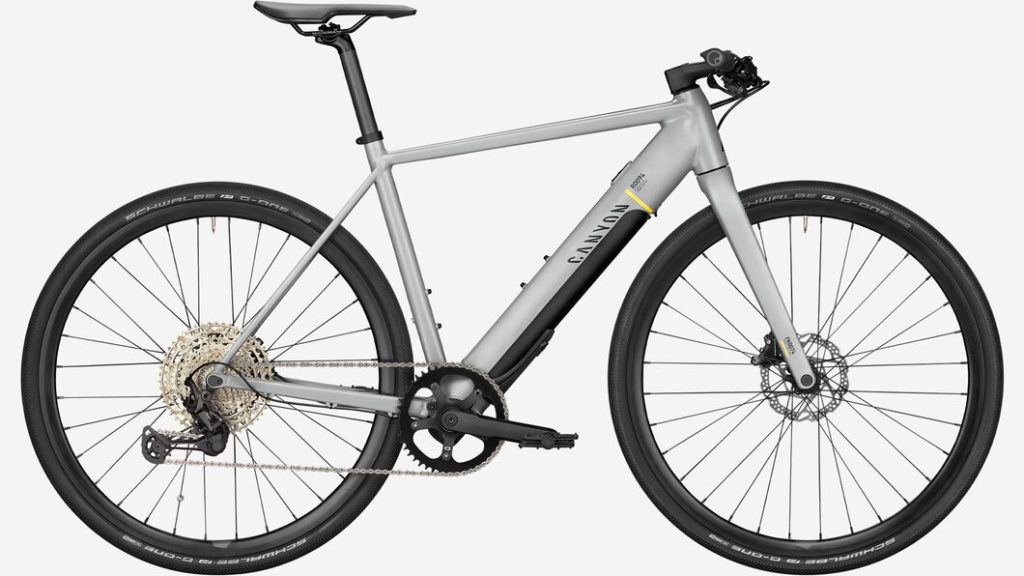 Canyon Roadlite: ON 7: Shimano and Fazua working together
If you put enough attention to what we said before, then you know that the Roadlite is an e-bike. This means that people will get the chance to turn on the motor of the bike and make things easier for them or go for the classic hard ride.
But, will the components be enough? On a first look, we can tell that Shimano is working alongside Fazua on this bike, so we have high hopes for it.
Motor: Fazua RIDE 50 EVATION
Battery: Fazua Evation X, Integrated into the down tube
Rear Derailleur: Shimano Deore XT, 12-speed
Shift Lever: Shimano XT M8100 12s
Cassette: Shimano Deore
Crank: Samox EC38 48T
Chain: Shimano M7100 12-speed
Disc Brake: Shimano RS600
Brake Rotor: Shimano RT54
The bike itself introduces as a surprisingly good project. We couldn't expect less from Canyon and due to the price of this bike, we also thought that they would surely put a lot of effort into it.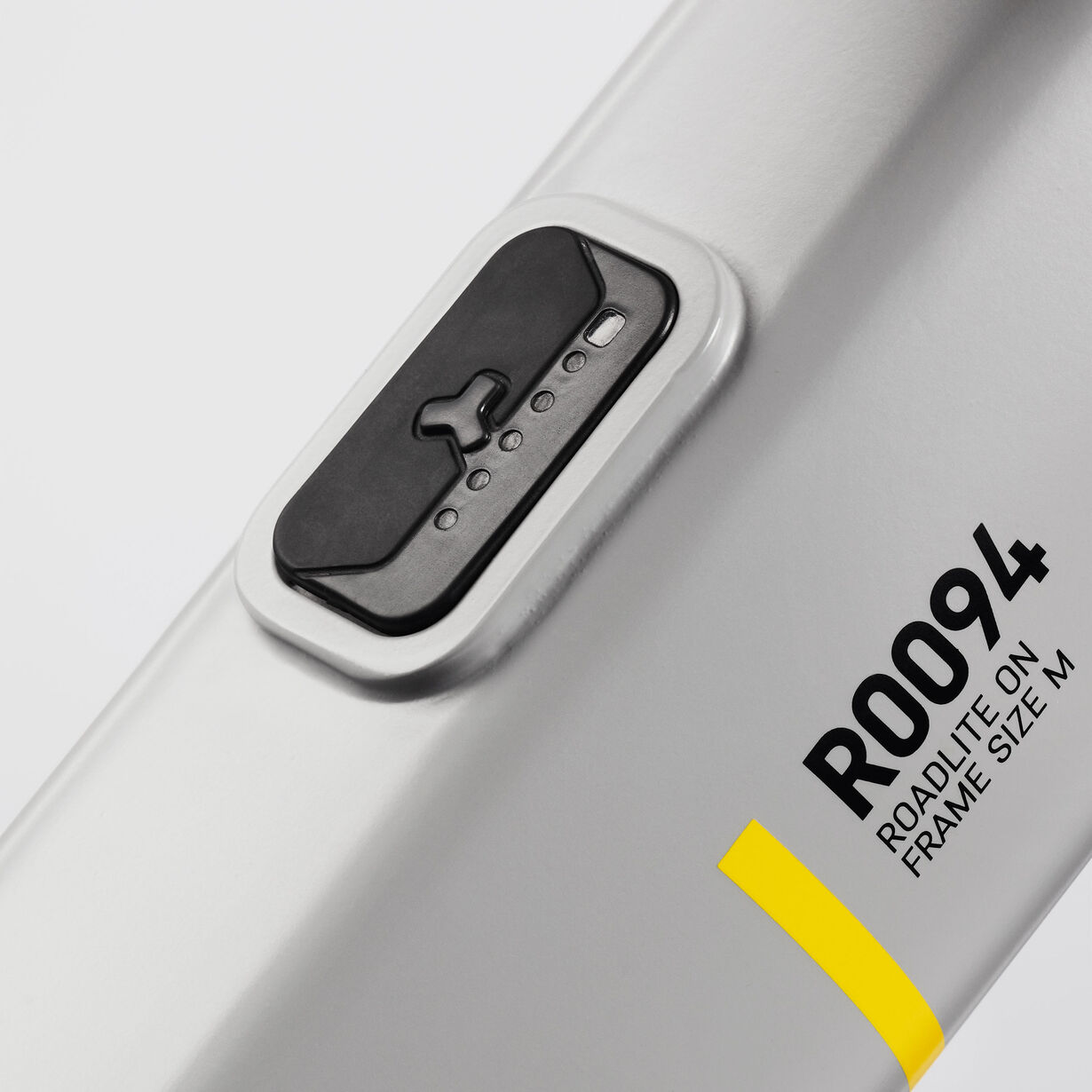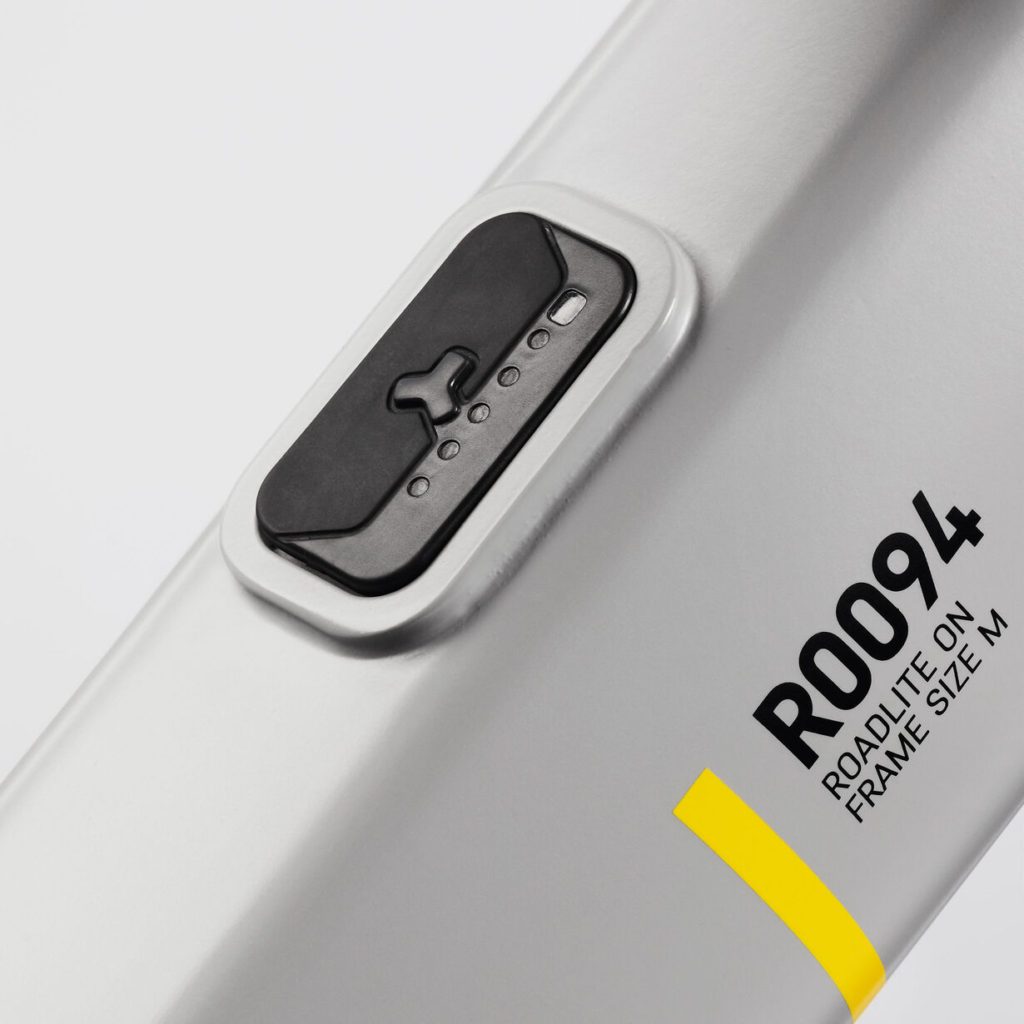 Carbon vs. Aluminum frame: Which one to choose?
We know that choosing from a carbon frame or an aluminum frame is something hard to do. Both are good choices and people can't deny that, but some people have their preferences.
That's why Canyon decided to let people choose what frame they want when buying a Canyon Roadlite.
Other than that, we can tell that both frames are perfectly made in order to give people the best possible performance. No need to worry about one of these frames being too heavy or not giving people the stiffness that they need, Canyon has everything covered.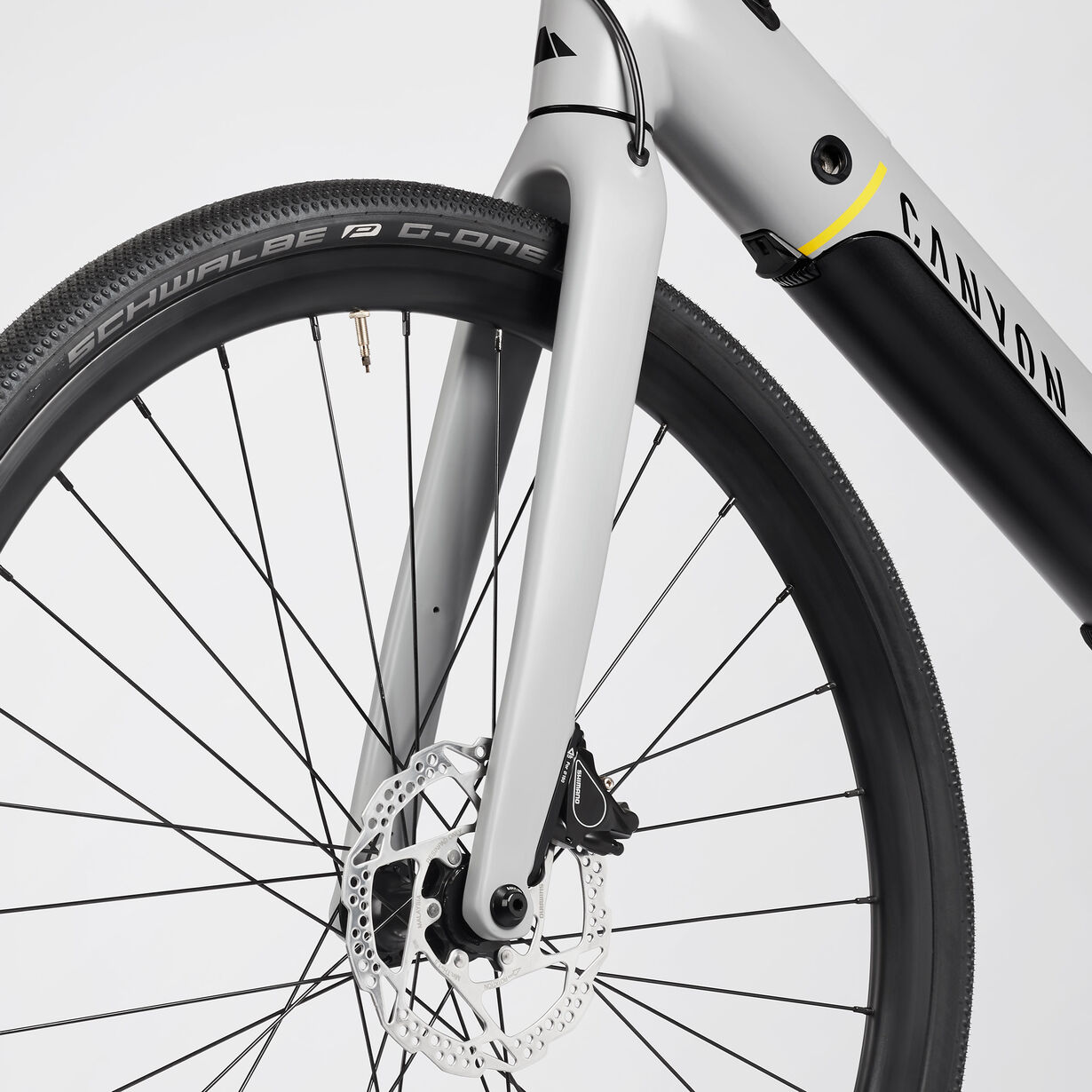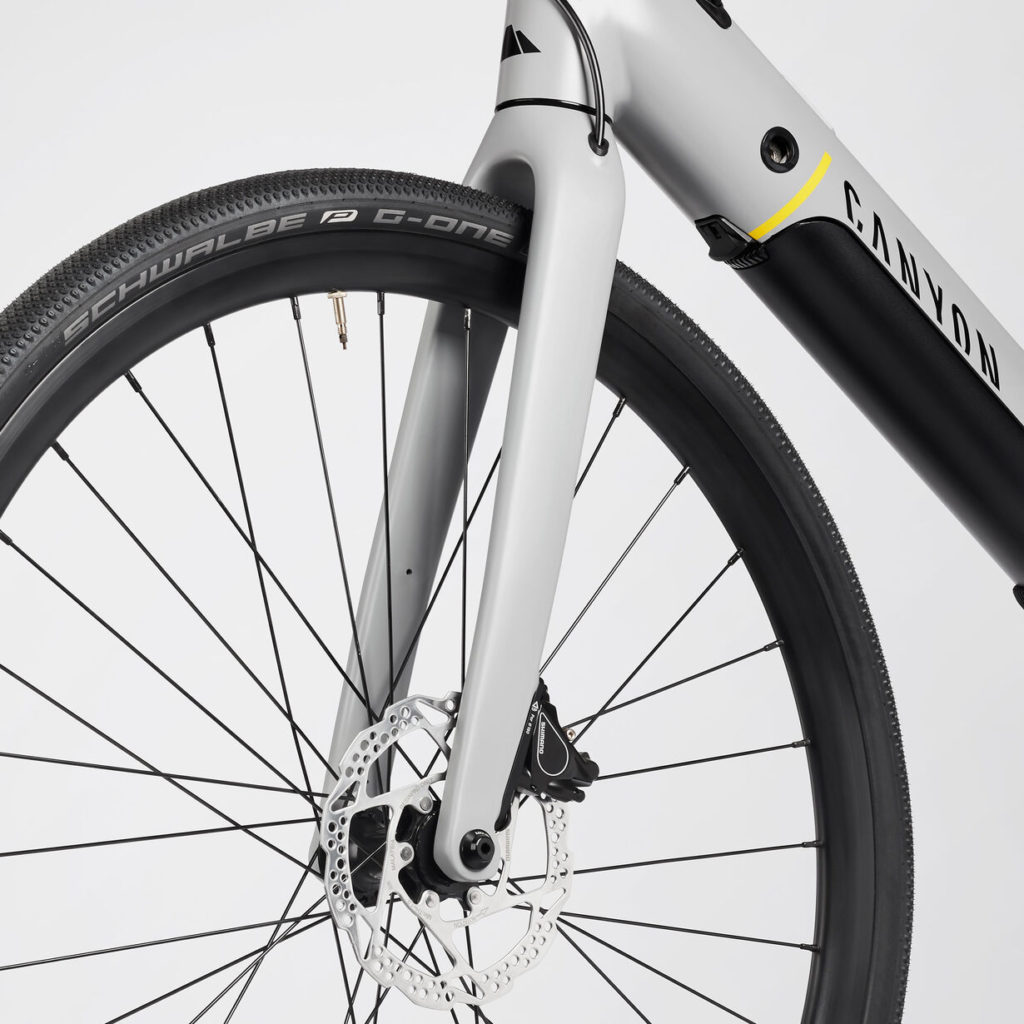 Is the Canyon Roadlite the revelation of e-bikes?
Quite some time has passed since the last time that we spoke about an e-bike here in Pegatin. But, gladly, we start the year by talking about one of the revelations that the market will have. With the Canyon Roadlite, more than one cyclist will have the chance to explore their full potential.