Zwift is the perfect solution for most people nowadays. We know that 2020 was a challenging year for most people: The pandemic locked us for more than half a year. The perfect example is, people who love to go on a ride on their bikes couldn't get the chance to gon on a nice trip because of the lockdown COVID-19 down.
But, maybe something that many cyclists didn't know is the existence of Zwift: a gaming program that allowed you to enjoy rides on your bike without leaving your house. Sounds impressive, no? That's why we will tell you everything you need to know about this gaming app for cyclists.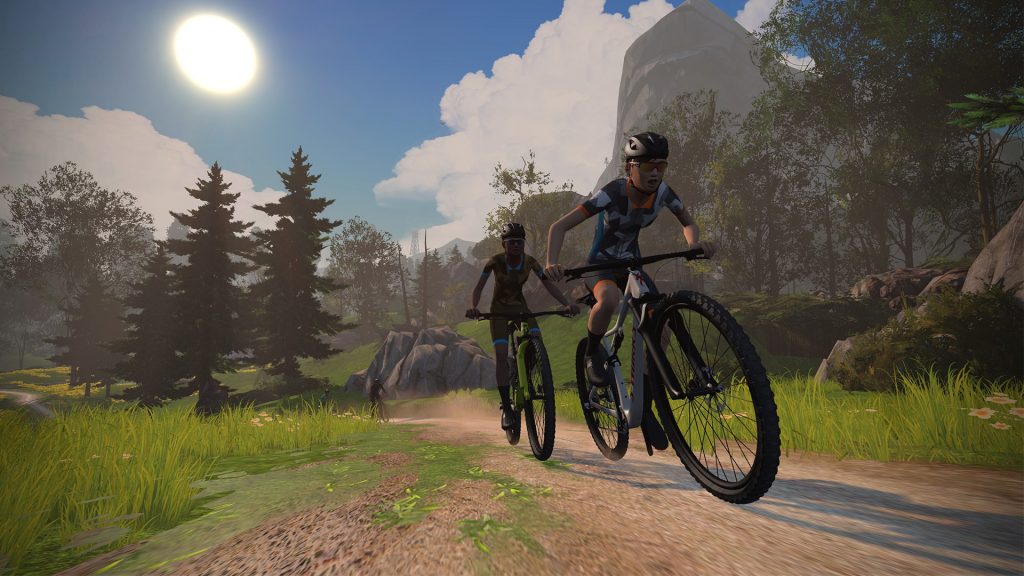 How does the Zwift app works?
Zwift is a gaming app that offers cyclists the chance to travel around different roads, meet people and train their abilities. It is just as simple as that. But what you need to know is: how do you make it work?
First of all, and this is the most important thing, you must a proper setup to use this app. We already tell you what it does, but you are going to need quite some space in your house, not for a gaming party, but for getting the best gaming/working out experience.
The Zwift app works well on cellphones and computers, but to be honest, the bigger the screen, the better the experience. But you will also need a static bike, many users recommend getting a newer static bike due to higher performance when using, but if you want to take the dust out of your working out equipment in the basement, it works pretty well.
So far, you know that you need two things to make it work: A cellphone or a PC connected to a big screen to enjoy the experience as much as you can, and your static bike to be able to use the app, but that's not everything you will need.
What else do I need to enjoy Zwift?
Since you will be working out on the roads of New York, London, or maybe in some mountain in Switzerland, who knows, you are going to need the perfect tools to keep your performance at the highest.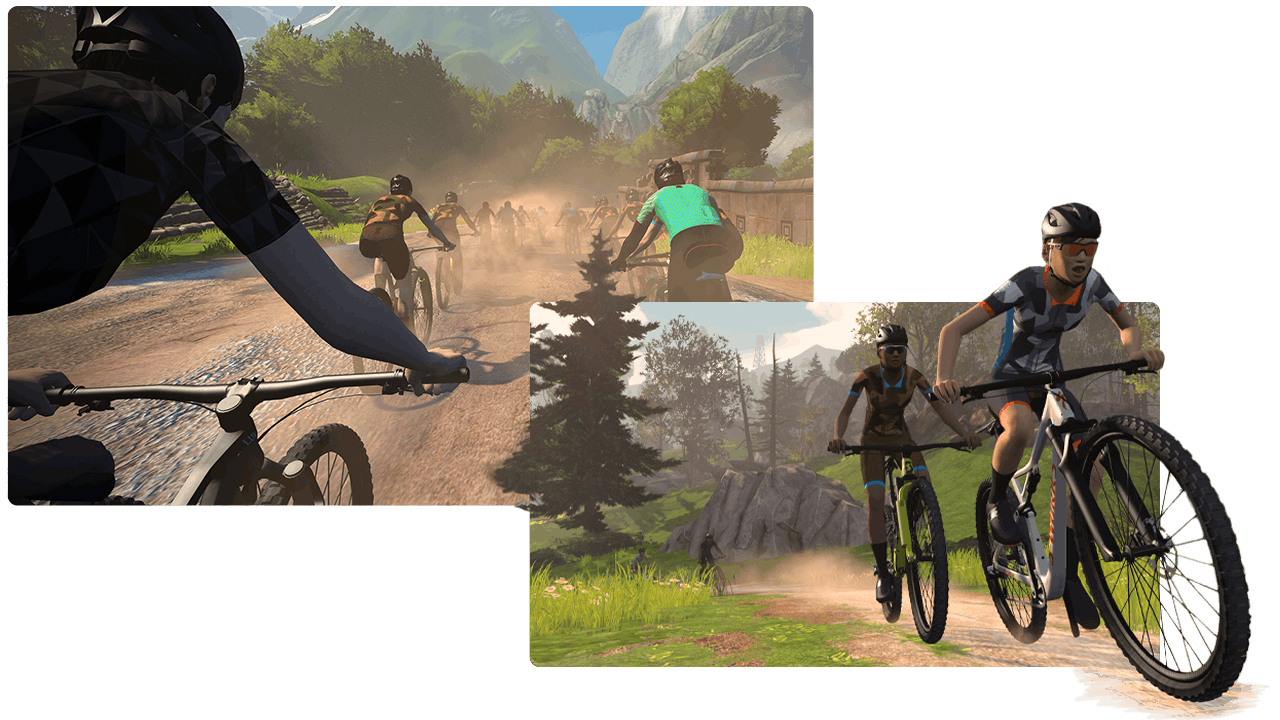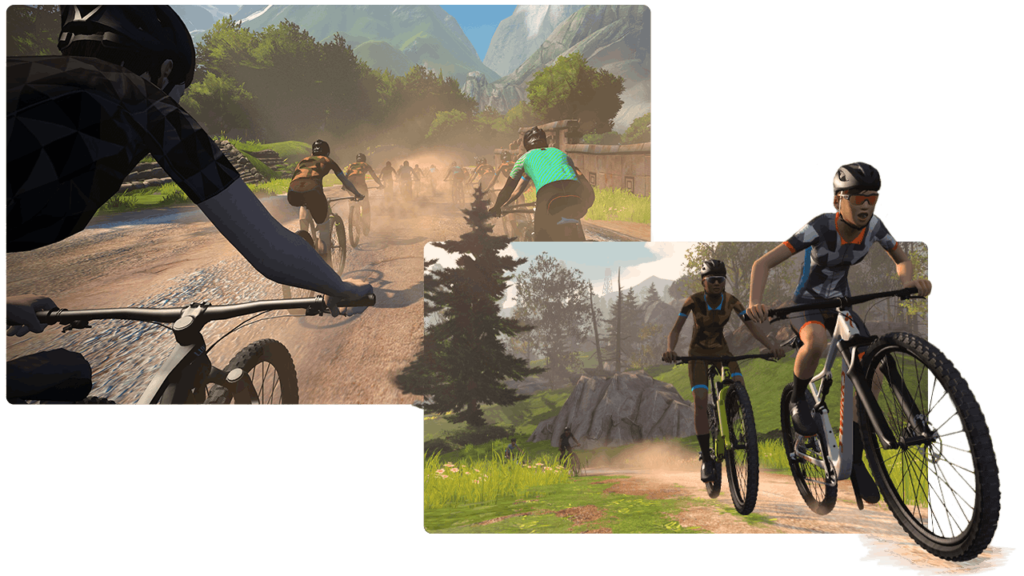 Take with you a towel, your water bottle, and some music to keep you focused while Zwift gives you an unforgettable experience. Also, provide the last check to your gear before riding to make sure everything is in order.
What other gears do I need to have the best performance with Zift?
If you are looking to use Zwift to develop your professional potential more than just riding around some landscapes, you will need to get extra gear to fulfill what you are looking for when using the app.
The very first thing you should get is a trainer. This gadget will attach to your bike, and you will feel like you are riding, for example, a climb.
In case you go for the running version of Zwift, you will need a treadmill to work out while using the app. Other than that, we just have a recommendation for you: Get a good PC; after all, this is a gaming app with medium to high requirements. And last but not least, try getting a screen huge enough to make you feel you are in the actual race.
What else can I do in Zwift?
So far, we have talked about the main Zwift characteristic: Working out while riding your bike (Or running). But there are also other things that you can do to enjoy your Zwift membership.
Set your FTP (Functional Threshold Power)
You can access different training sessions given by Zwift to people who use their app. The FTP test will let you know what you should train the most. For example, once you finished after 20 minutes at your top performance, you will see what you should focus on while training: Riding faster, developing your endurance, among other cycling goals.
Participate in tournaments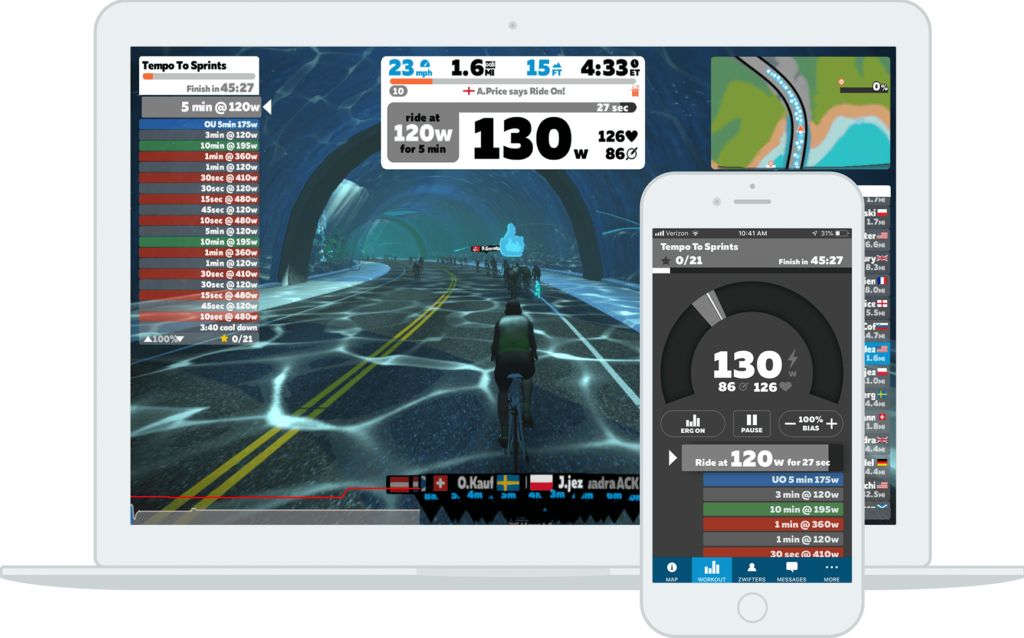 Tournaments are something that you should do after your FTP test. The reason behind this is because Zwift will give you a chance, according to your FTP test, height, weight, to participate in different trials.
But remember, do not cheat. Cheating will mess up other people's experiences, and also, you can get restricted from the app thanks to the ZADA, the anti-doping agency Zwift owns.
Connect with other people
We all know that most of the games out there give you the chance to meet more people while you enjoy your adventure, and Zwift is not different than that.
You can match up with your friends using a Discord server, but you can also interact with other people who are riding alongside you by just sending a message through your phone or PC.
Buy unique items from their Store
You might think we are talking about an in-game store, but the truth is that Zwift gives people the chance to buy all the equipment they are going to need as long as they keep using the app.
You can find a lot of equipment for both smart bikes and treadmills. But there are also trainers, clothes, and obviously: some relevant offers.
Do I have to pay to use Zwift?
You can access a free Zwift trial for seven days. After that, you will have to pay 14.99$ per month to keep your subscription.
Remember that as long as your Zwift subscription is activated, you will get access to a lot more stuff than just gaming. You will get access to free training plans, you will unlock different badges, and you will also get invitations to various Zwift events.
Zwift: Do we recommend it or no?
We know that many things can leave Zwift to the side: Traditional bikes, e-bikes, even gyms. But, Zwift knows how to make people feel interested in what they have developed through the years.
We highly recommend using Zwift, especially if you want to get better performance, a healthier life, and some tips about the food you can get from the community.