If I have to explain what a Pinarello Dogma is, this post is not for you.
It would be like explaining to a soccer fan who Lionel Messi is, or like telling a Formula 1 fan what a Ferrari is.
Pinarello, the favourite Italian brand of professional cyclists, once again amazes us with its Pinarello Dogma 2021 models.
Pinarello's flagship model this year comes with many new features in terms of design, colors, quality and aerodynamics.
The latest versions seemed unbeatable, but the designers and engineers did it again.
Post that may interest you
After winning last year's Tour de France, the bike of Team Ineos riders (such as Egan Bernal, Geraint Thomas and Chris Froome) is renewed and broadens the options offering us: 18 colours, 13 sizes and 16 different handlebar dimensions through the updated Most Talon Ultra integrated cockpit.
Compared to the previous flagship handlebar set-up, the Talon Aero, the Ultra promises 8% more rigidity, 10% lighter weight and 5% less aerodynamic drag.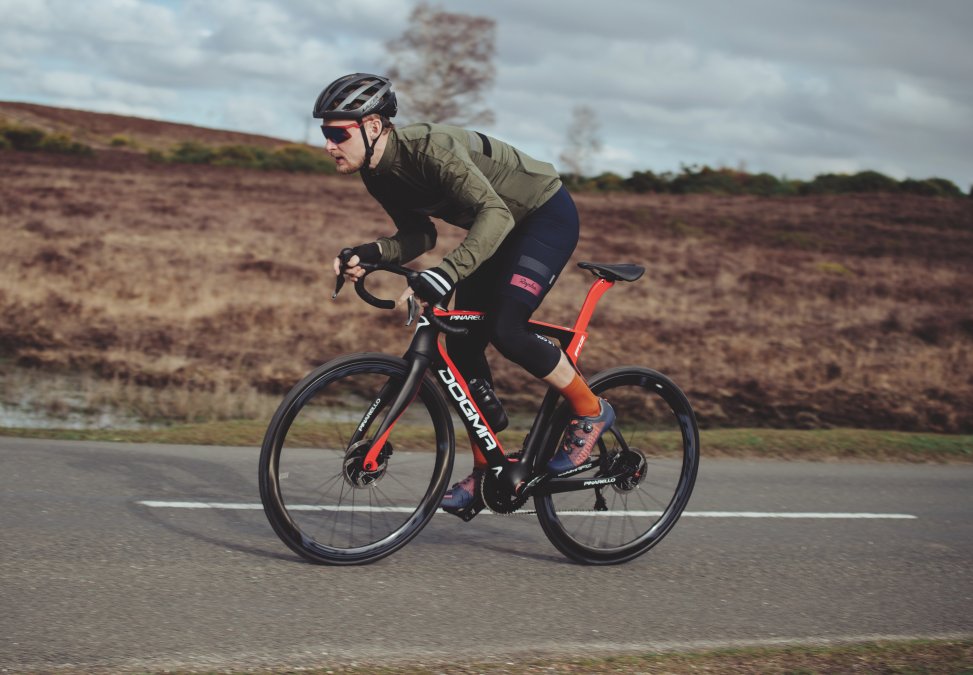 The Pinarello Dogma 2021 has been designed to work perfectly with rim and disc brakes. Pinarello have used their industry leading Torayca T1100 1K Dream carbon for the frame with nanoalloy technology. Finished off with the finest groupsets and components available, the Dogma F12 is a world beater and has set the bar for road bikes higher than ever.
The DOGMA F12 has full wiring integration. It offers 5% less resistance thanks to the Talon Ultra handlebar and 7.3% with the fork and frame design. Thus saving 8 watts at a speed of 40 km / h compared to the DOGMA F10.
It also has 10% more lateral stiffness in the bottom bracket than the previous model, offering more power without increasing the weight.
Introducing all the features of the new Pinarello Dogma 2021.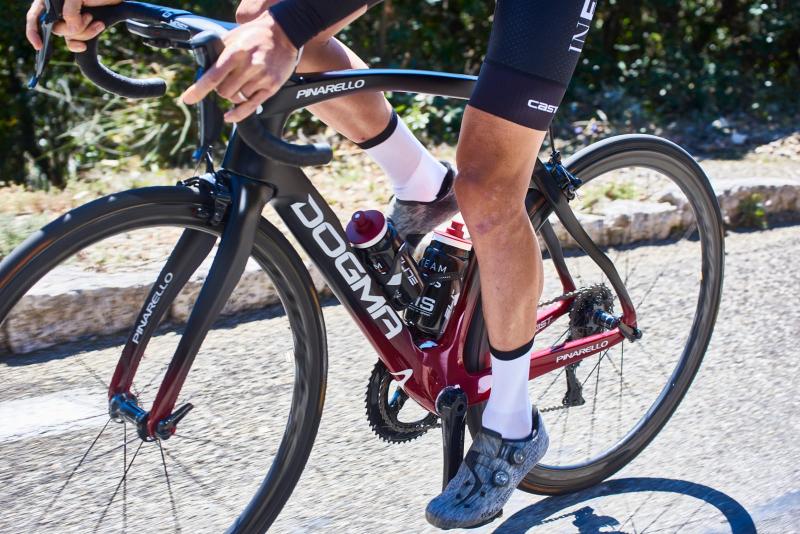 Pinarello Dogma F12
The Pinarello Dogma F12 comes in 6 versions:
Grenadier-Disk
Grenadier-Rim
Xlight Disk
Xlight Rim
Disk
Rim
Pinarello Dogma F12 Grenadier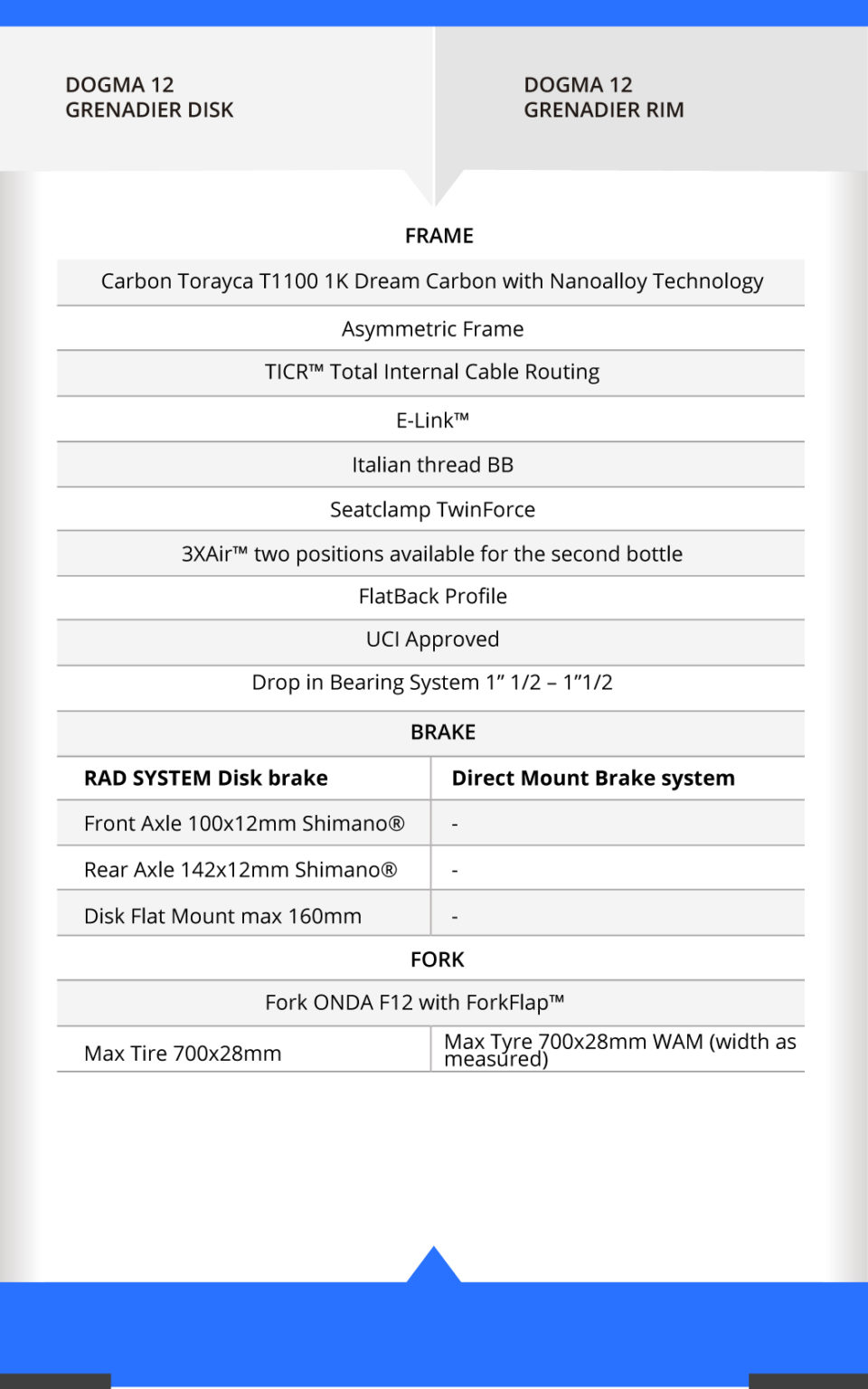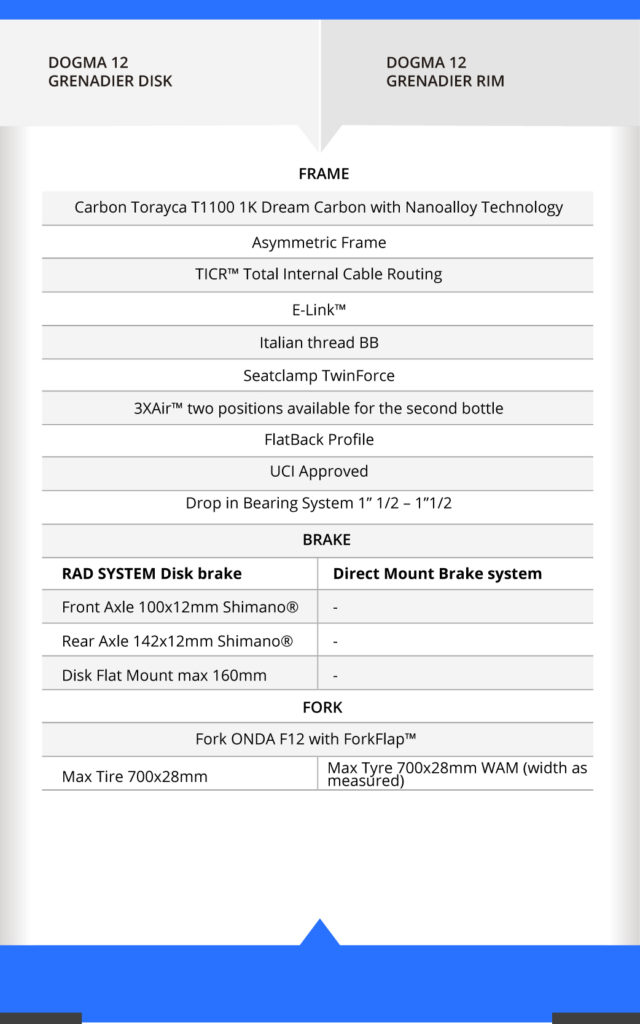 Pinarello Dogma F12
DOGMA F12 is the symbol of competition. The most successful bicycle in history… and this year, it's even better.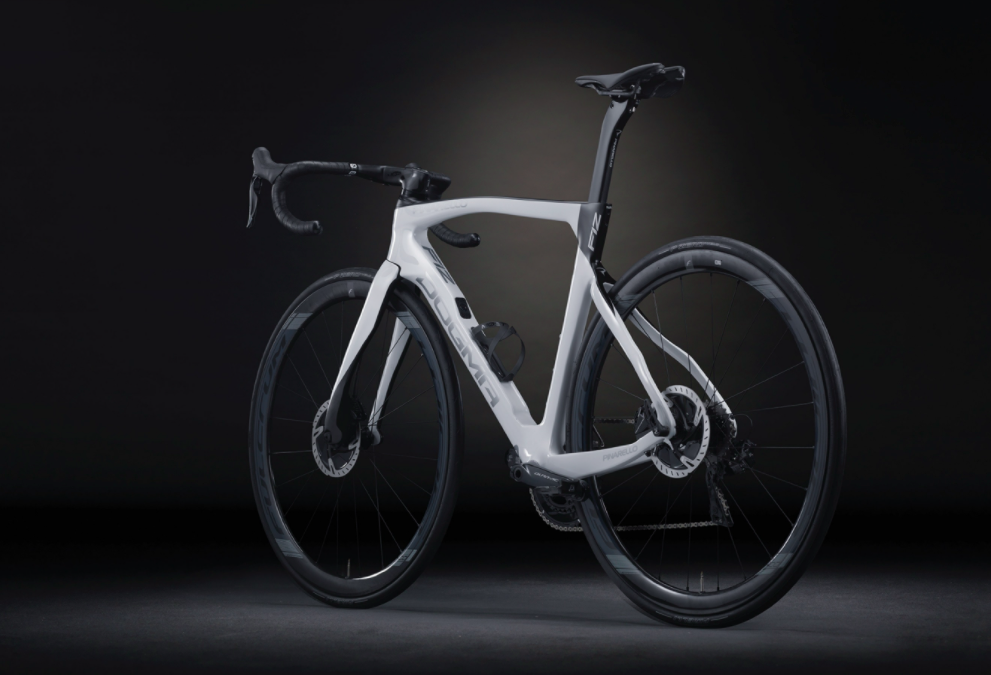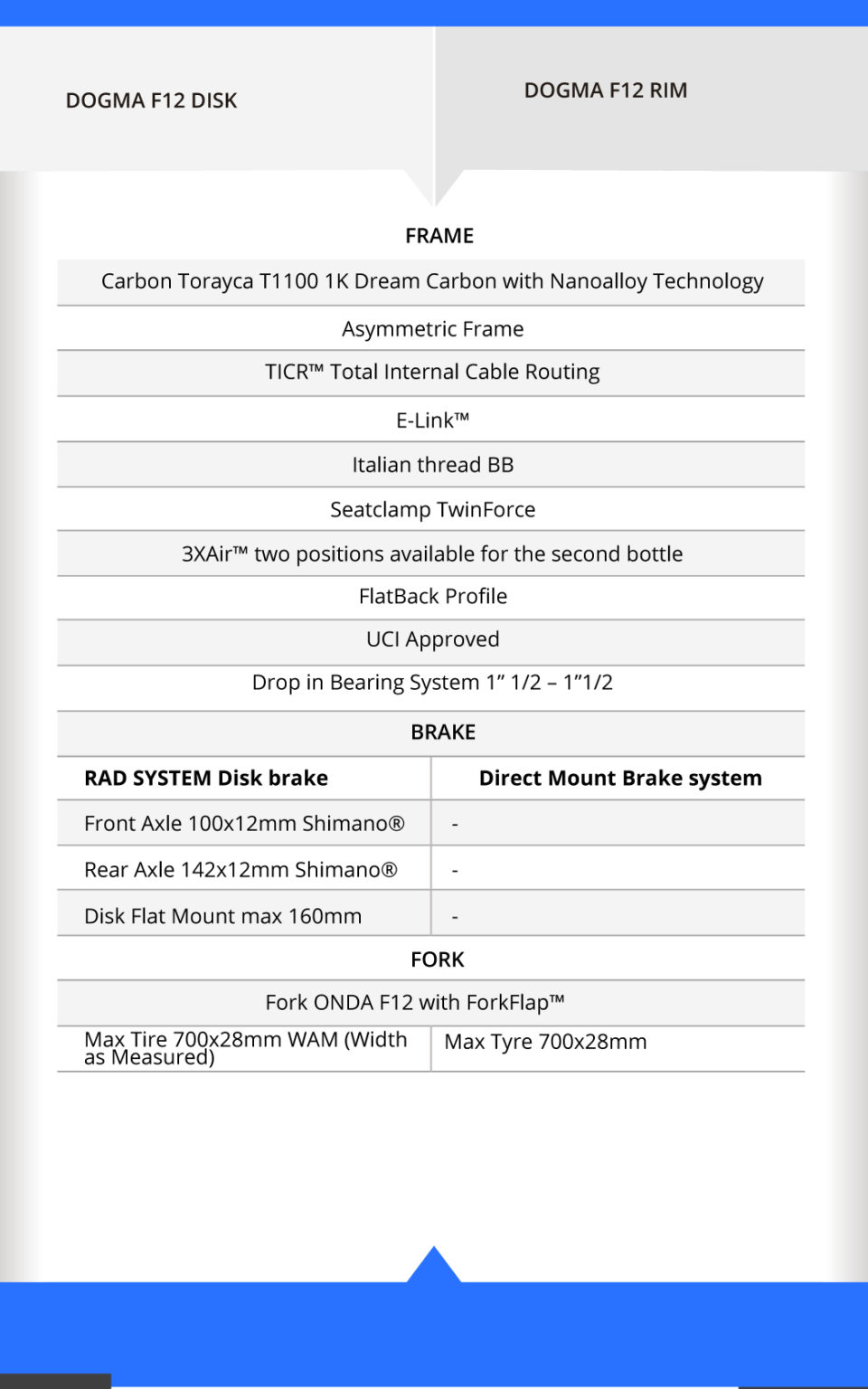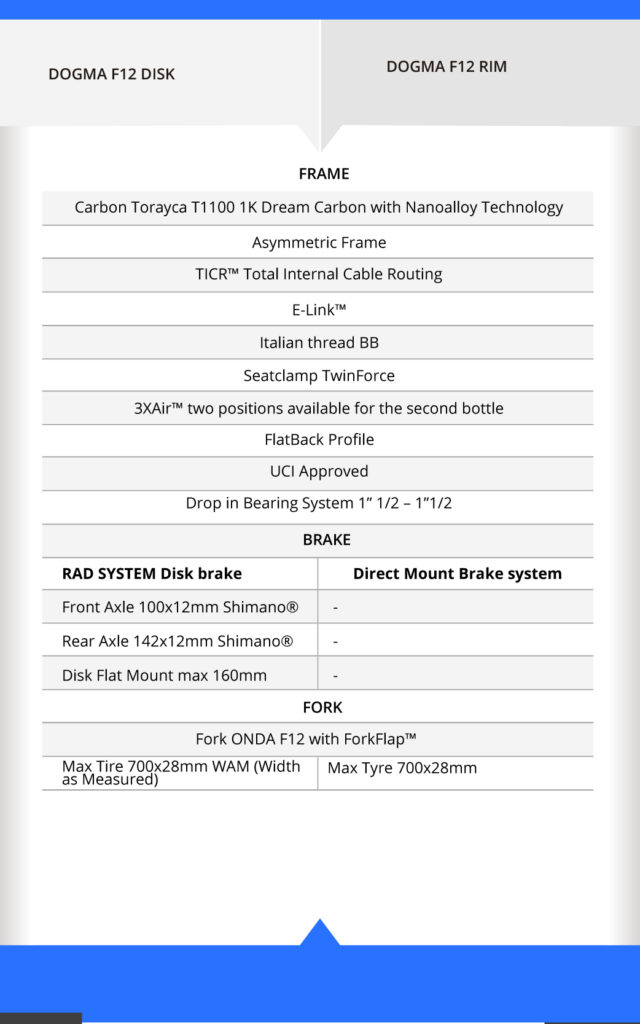 Dogma F12–Xlight
Using the special Torayca 1100G UD carbon fiber requires a slower and more complex production process. This leads to a weight reduction of 60 grams compared to a Dogma F12.
The two matt black finishing allow us to reduce the weight by about 100g compared to a standard paint, while this frame is designed for competition so the maximum rider weight must not exceed 85kg.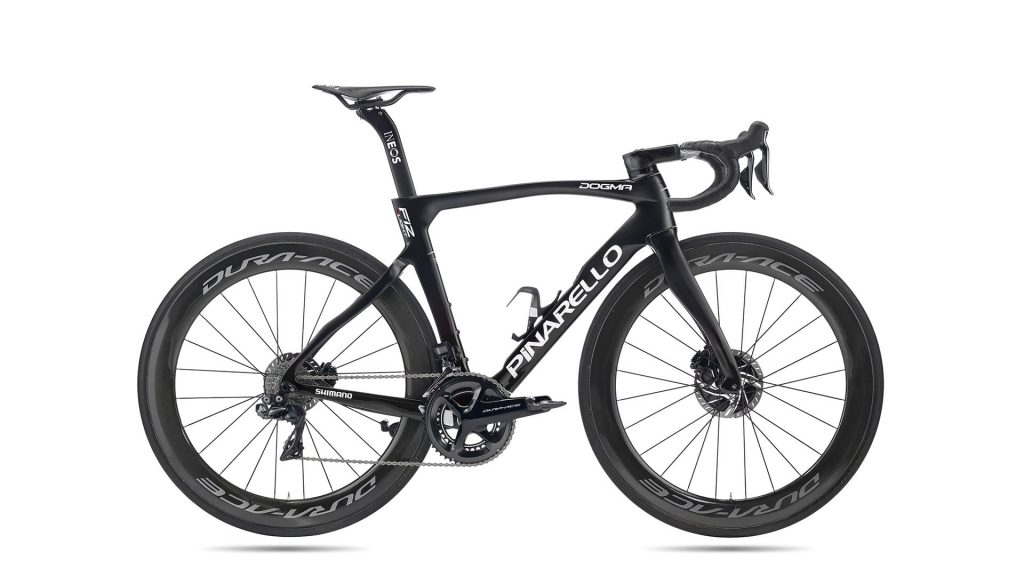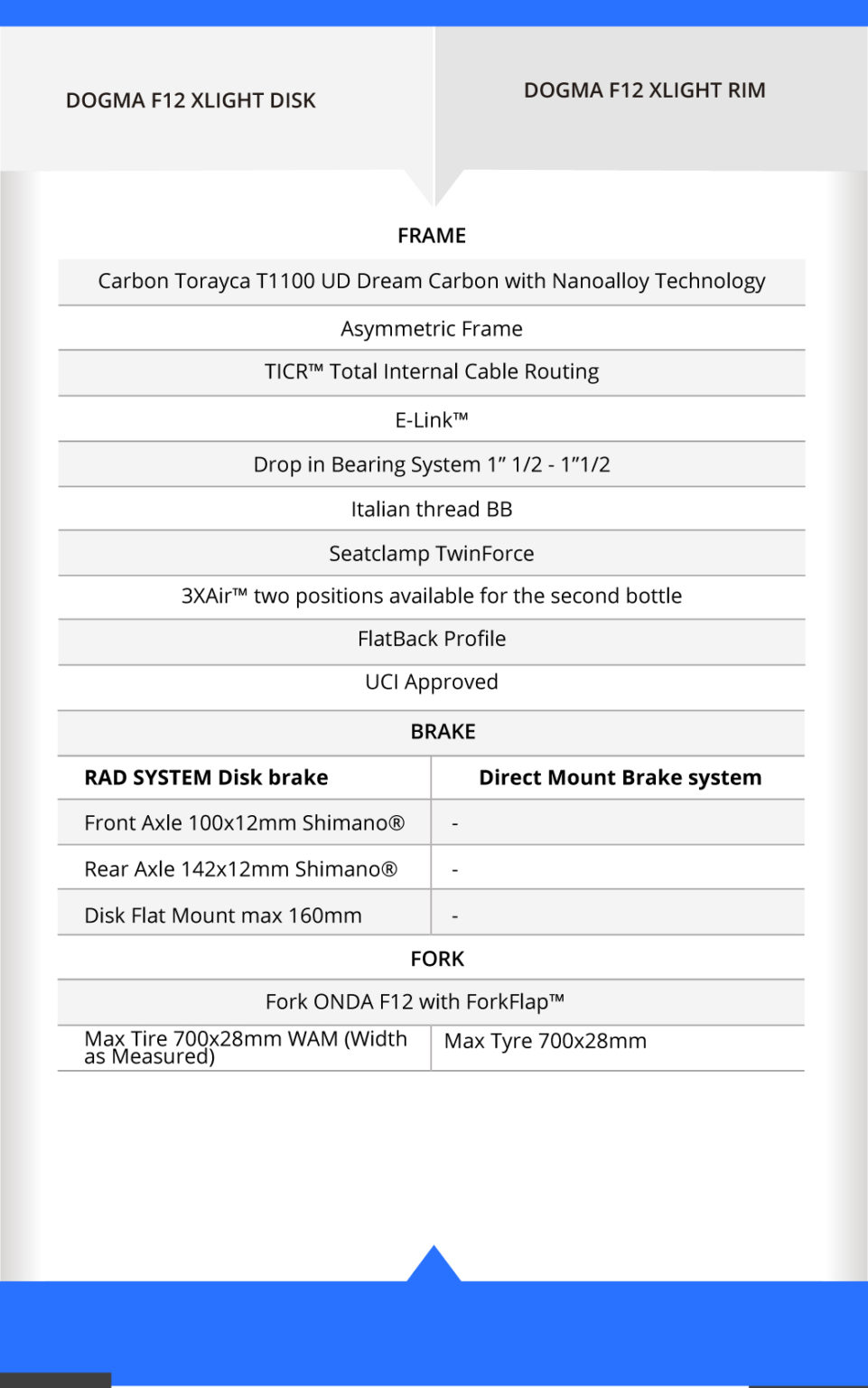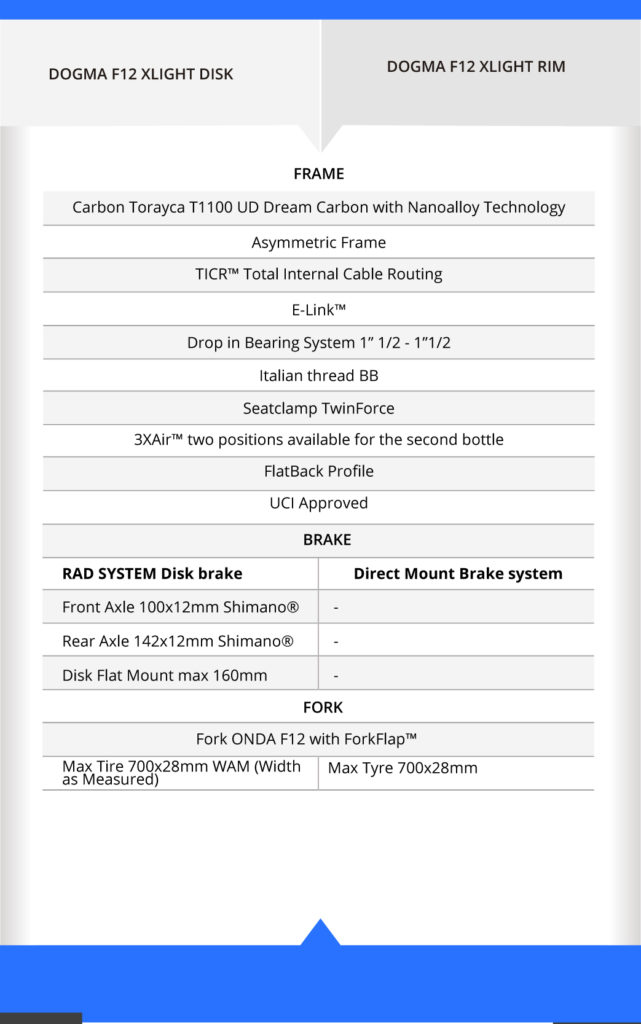 The cycling season is about to start and now you know which is the best bike to go out and enjoy the route.
But your Pinarello Dogma 2021 can be even more professional and personalized.
How?
Tagging your frame with one of the top quality stickers Pegatin.
Get your PEGATIN now at www.pegatin.com