Have you ever heard about Merida? Do you know that they create top-quality bikes? Have you already met the Merida Reacto Team-E? If the answer to these questions is no, then you have come to the right place. We will tell you everything you need to know about Merida and the Reacto Team-E, a promising road bike for 2021.
Post that may interest you
Merida Reacto Team-E: A fast review
When talking about a bike that is looking for a place between the most impressive road bikes for 2021, we find out that Reacto Team-E has what it takes to compete with other bikes that are already on the market.
The first thing we will take a look at is the frame. When talking about a road bike, the frame is one of the essential pieces of it. Merida bet for a lightweight frame that allows them to deliver a powerful enough bike to improve cyclists' performance.
Also, something that is quite important is that Merida added some of the best gear. But, they mixed the components that are found inside the bike. There are some familiar faces as they put Shimano on most of the Reacto Team-E. On the other hand, Merida has also left its mark as they created some gear, especially for this bike.
Behind the Merida Reacto Team-E is a lot of effort as they are ready to take over the road bike market. But just by saying this, there are still some doubts about the bike. Is it truly as powerful as we speak? It's time to find out as we take a deeper look at what Reacto has prepared for us.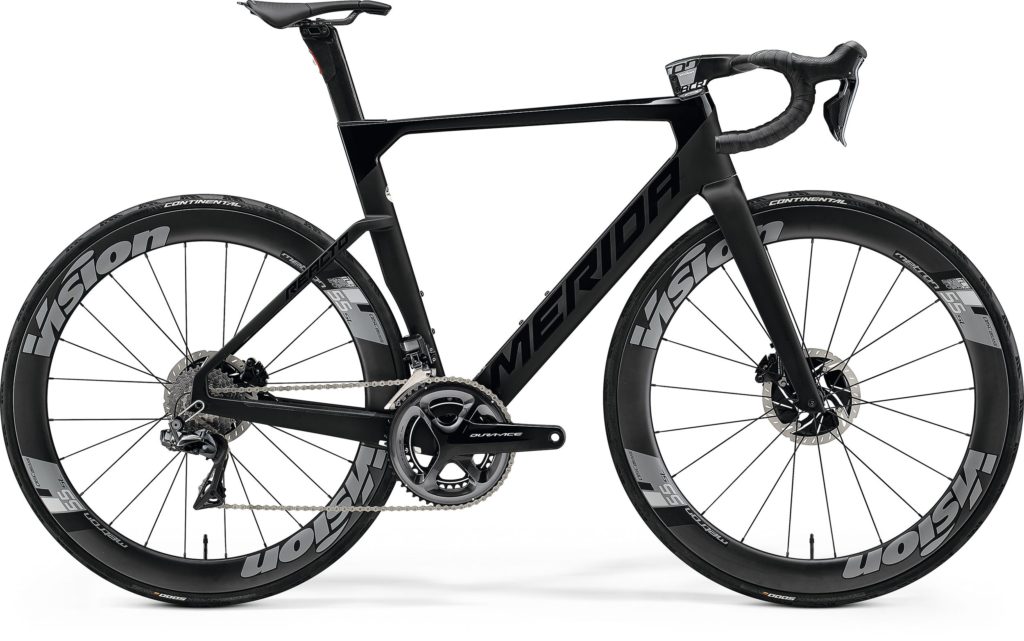 Shimano: Powerful gear for a road bike
People who know about cycling are familiar with what Shimano is capable of doing. They work with different companies just like Canyon or Giant. Therefore, Shimano is a safe bet for most bikes due to their gear being pretty powerful nowadays.
Merida has also worked with other companies to deliver their most important road bike for 2021. The chances are that it even becomes their flagship during the whole year, but that's something that we can talk about in a few months.
For now, let's focus on what the Reacto Team-E has, so let's take a look at the gear inside it:
Brakes: Shimano Dura-Ace
Brake Lever: Shimano Dura-Ace
Headset: FSA REACTO CF Neck
Handlebar: Vision Metron 6D
Handlebar Stem: Vision Metron 6D
Grip: Prologo Touch Bahrain-MERIDA
Derailleur: Shimano Dura Ace Di2
Shifter: Shimano Dura-Ace Di2
Chain: KMC X11SL DLC
Chainwheel: Shimano Dura-Ace
Freewheel: Shimano CS-9100
Bottom Bracket: FSA 386-BB30 PF6000
Wheelset: Fulcrum Racing Speed 55C
Axles: Merida Expert SL
We can see that Shimano has taken almost the whole bike, but let's be honest. Is it something that we should care about? Honestly, we can say that if Shimano is there, then quality rides await for cyclists.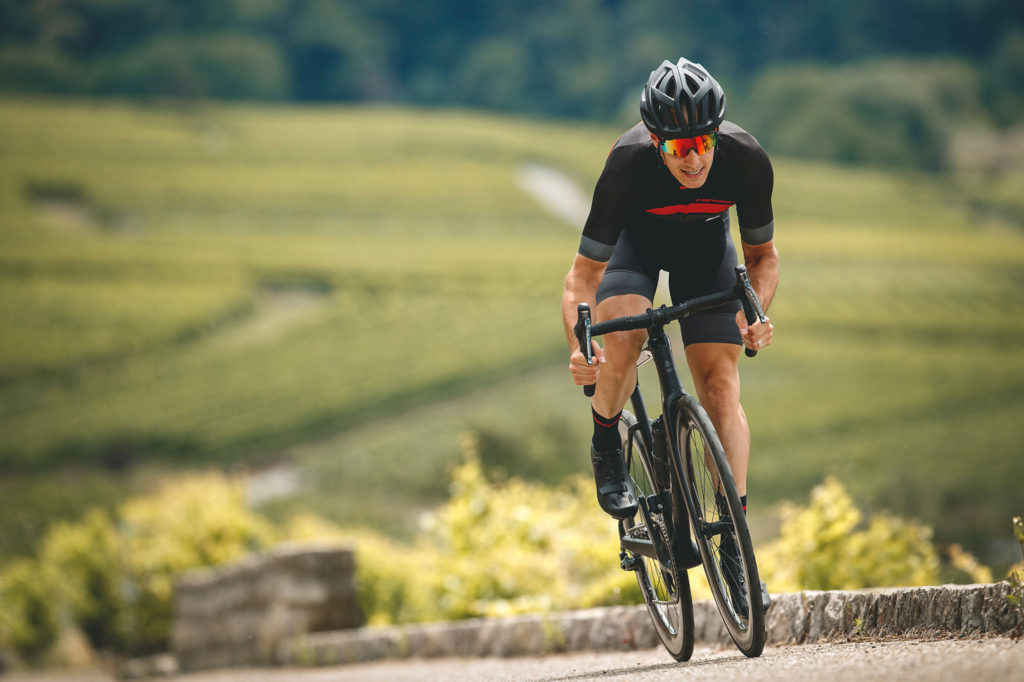 Reacto CF4 Frame: A surprise from Merida
Road bikes nowadays tend to try to be as lightweight as possible. But, who can blame these bikes if they are made to be mostly aerodynamic and are thought to provide a better riding performance for cyclists.
Merida has this very clear and what we got when analyzing the frame is that they surprise many people. When looking at it, the first thing we can say is that it looks light and has quality material on it.
Both things are correct as the Superlite CF4 frame is found on the Reacto Team-E. Merida used the highest quality fibres on this frame to deliver, guess what, minimum weight. But that's not the only thing we can say about the Reacto Team-E frame.
The frame is considered to have an aggressive pro-geometry with NACA Fastback profiled tubes which improves aerodynamic efficiency. A quick resume of this can be told as a pure quality frame from Merida.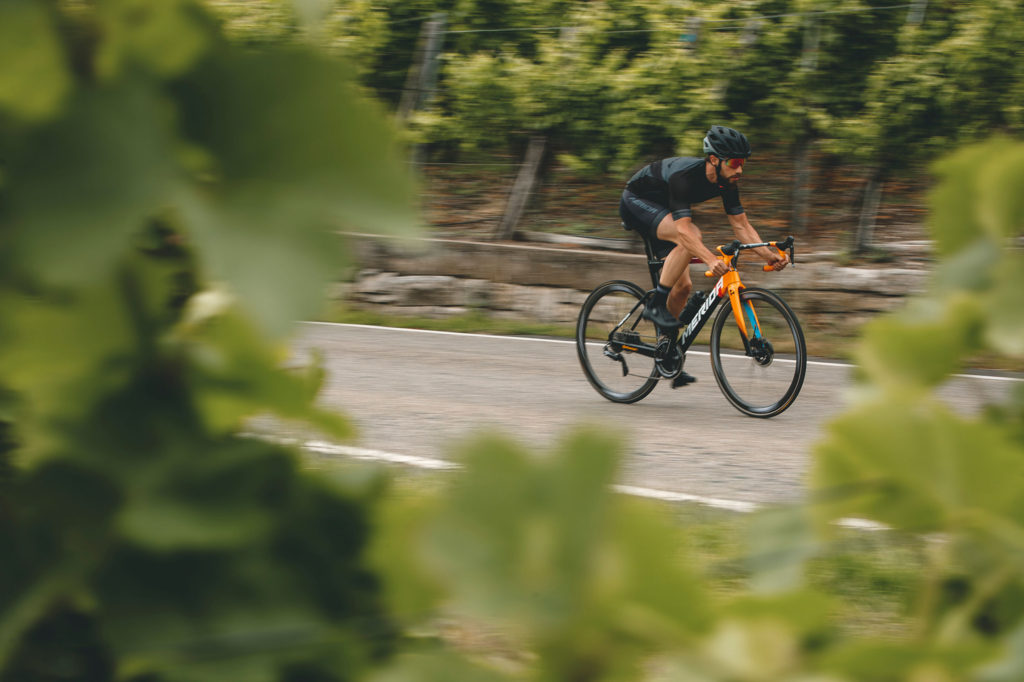 Merida Reacto Team-E: Trusted to hit the roads on 2021
Many bikes are already on the market, some of those new road bikes are flagships from their companies, and Merida was unwilling to stay behind.
Their Reacto Team-E is the proof of it. Merida worked pretty hard on making a premium frame with quality gear to impress cyclists, and for us, they have done it, and they will keep doing it. The Merida Reacto Team-E is just proof of how they can adapt to a new worldwide bike market.