Nearly four decades have passed since we saw the first Cannondale in the market. As a company that has mastered creating bikes, Cannondale is quite famous for what they have done. For 2021, they have sure what they will do with their road bikes by including the Cannondale CAAD13 on them. Are you ready to ride with them?
Post that may interest you
What does the Cannondale CAAD 13 have to offer for us?
When looking for a road bike, there are a lot of things people need to focus on. Focusing only on speed can be something that might be useful, but other things will help a bike being near to perfection.
That is something that Cannondale has been looking for while creating a new bike year after year. The first thing that comes to people's minds when they take a look at the Cannondale CAAD 13 is speed, smoothness, handling, and performing, which for us, is a pretty lovely mix.
Cannondale is facing some challenges because of a lot of other bikes in the market. But, they have known how to make their bikes get all the attention they must-have thanks to the gear and frame.
On the one hand, we have the gear. Most of what they used on it comes from Shimano, a company that has delivered most bikes like Specialized or Canyon. But Cannondale is leaving a mark on the bike and adding some gear to the CAAD13 that is worth looking at.
Something worth looking too is the frame. But this a surprise we will leave for later as we will tell every detail it has, which will shock many cyclists.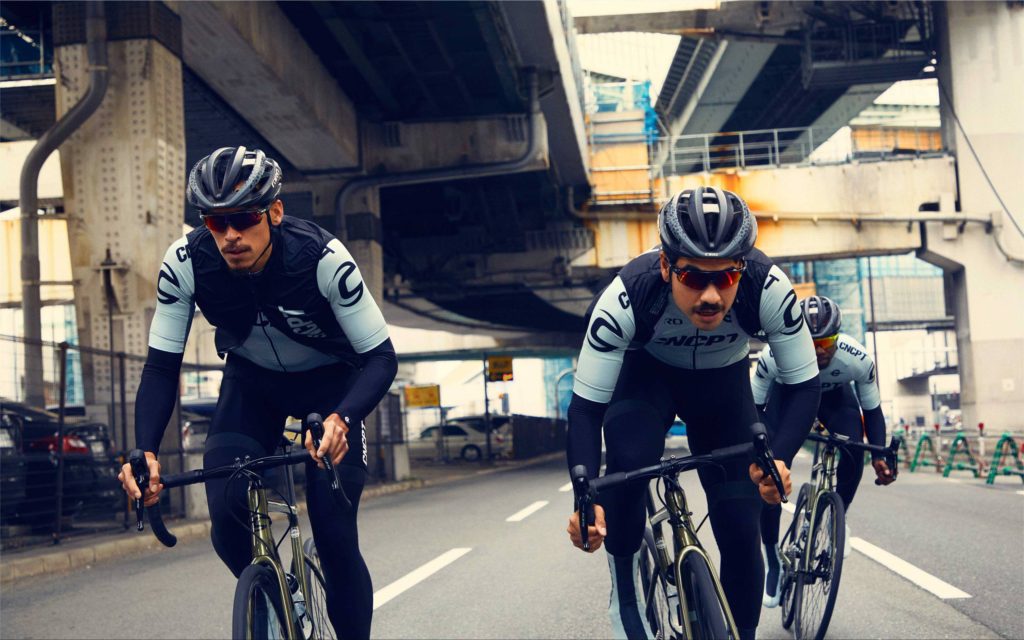 Cannondale CAAD13: A mix of powerful components
Something that we have mentioned before is the fact that the Cannondale CAAD13 has a mix of powerful gear. For most cyclists nowadays, seeing Shimano on a bike means that there will be power on it.
But what if we add something else? Cannondale is looking for a way to prove that they have what it takes to deliver some quality gear. What do we get from this? A powerful mix that only the Cannondale CAAD13 could have.
Brake Levers: Shimano 105 hydraulic disc
Brakes: Shimano 105 hydraulic disc, 160/160mm RT54 rotors
Grips: Cannondale Bar Tape, 3.5mm
Handlebar: Cannondale 3, 6061 alloy, Compact
Saddle: Prologo Nago RS STN
Seatpost: HollowGram 27 KNØT, Alloy, 2 bolt clamp, 330mm, 15mm offset
Stem: Cannondale 3, 6061 Alloy, 31.8, 7°
Bottom Bracket: Cannondale BB30
Chain: Shimano HG601, 11-speed
Crank: Cannondale 1, BB30a, FSA rings, 50/34
Front Derailleur: Shimano 105, braze-on
Rear Cogs: Shimano 105, 11-30, 11-speed
Rear Derailleur: Shimano 105 GS
Shifters: Shimano 105 hydraulic disc, 11-speed
As we read what Cannondale has for us, it is safe to say that cyclists will be happy with the result. But there's something that we haven't talked about yet and which comes to be the perfect compliment for the CAAD13.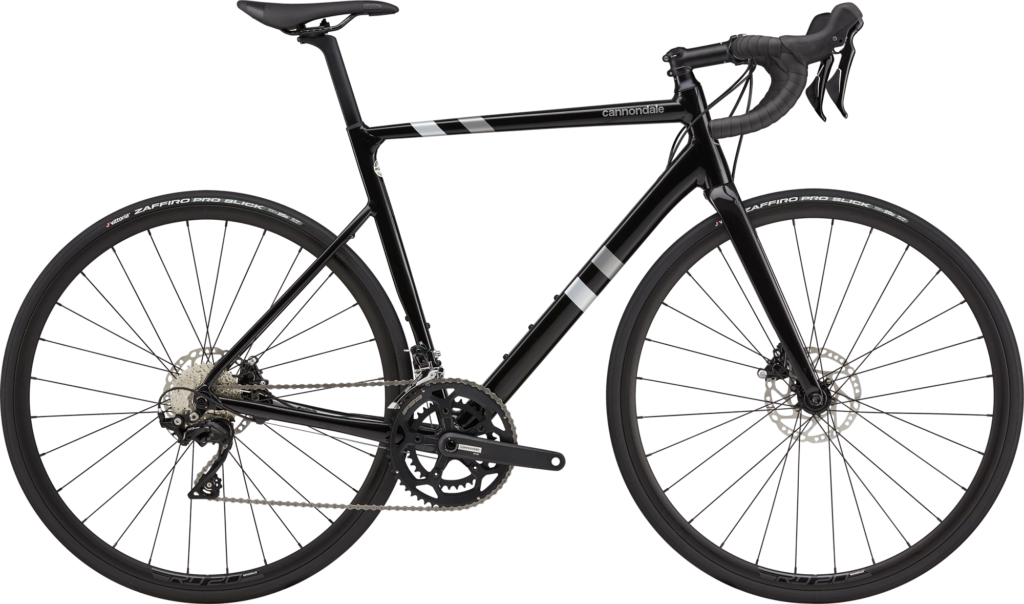 A deeper look at the CAAD13 Frame
The Cannondale CAAD13 is a bike that has been prepared to face different challenges on the market for us. We already talked about the components, but something that needs to be known and the frame used.
Something that comes to be a surprise for people who are used to most bikes nowadays is the fact that Cannondale switched for an aluminum frame instead of having the well-known carbon frame that most bikes use nowadays.
The Ultralight SmartForm C1 Premium Alloy is what most cyclists were looking for on a road bike. But let's not forget about the fork, an essential key feature of the CAAD13.
The BallisTec Carbon SAVE, 1-1/8″ to 1-1/4″ steerer, integrated crown race is ready to take over the road bike market as its performance will make cyclists feel like they are riding a premium road bike.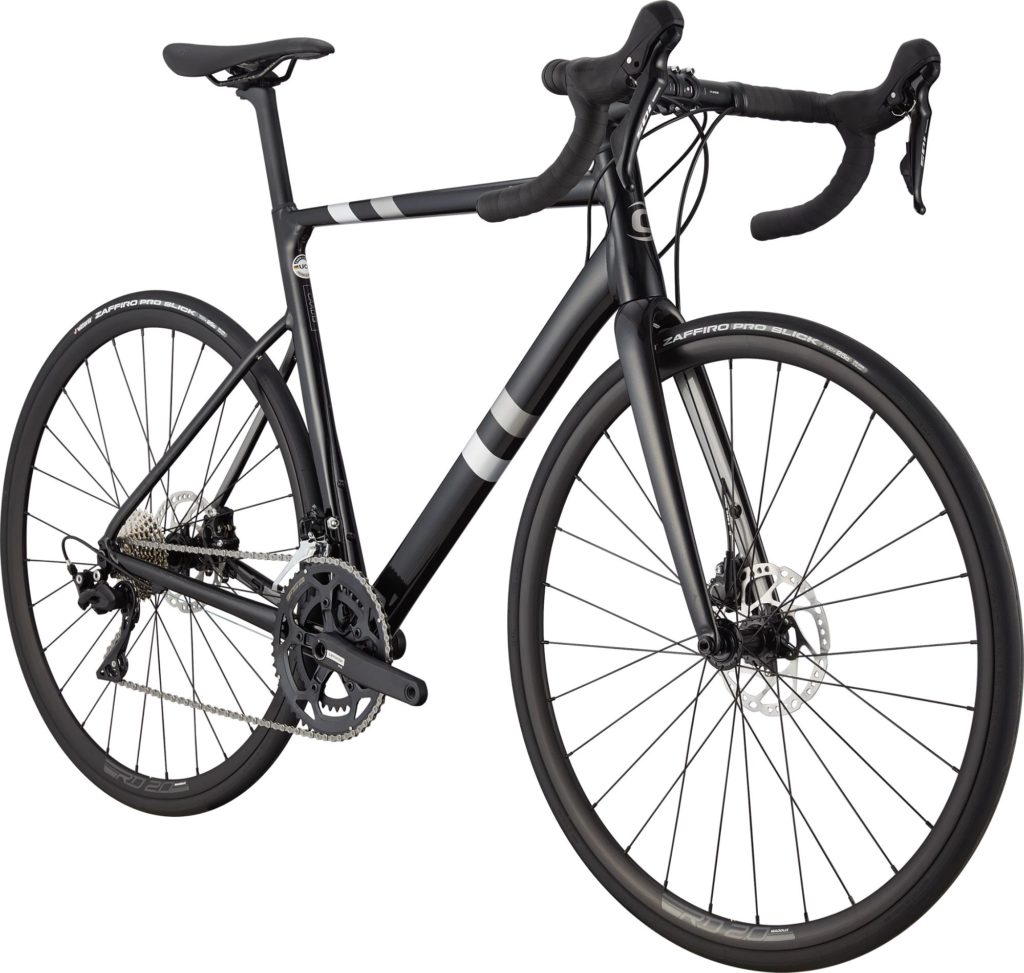 Cannondale CAAD13: A promising road bike
After reviewing all the Cannondale CAAD13 offers, it is fair to say that there will be some significant surprises during 2021.
The components the CAAD13 has added are making people feel anxious as they want to try them to see if the performance is what most people are expecting. But the frame is also worth seeing, as it is a different bet from a pretty competitive markeThethe Cannondale CAAD13 is a promising and worth having road bike for this year.