Ultimate CF SLX sounds like a pretty impressive name when talking about a bike. But once we start seeing all the details it has and the company that created it, we know why the name suits it quite well. Canyon has shown us some of the best bikes over the last years, and 2021 will not be the difference for this rule.
Post that may interest you
Quick gaze through the Ultimate CF SLX
Before we get into detail, there are some minor details we have to talk about. As Canyon is such a creative company on the bike market, this road bike promises to be a pretty promising model to take into account during this year.
Designed to be a lightweight model with just 780g on the rims and 850g on disc braking, we can say that the Ultimate CF SLX is a bike that will offer a hard-to-beat stiffness to weight ratio.
Thanks to the aerodynamic efficiency of the Canyon design, the cyclist will have the chance to reduce air turbulence, which will improve overall performance at the end of the day.
Something that has surprised cyclists is that Canyon is not using FOX, Bosch, or SRAM on this bike. Instead, the Ultimate CF SLX uses Shimano components primarily, but don't get us wrong. They went for the premium components.
And, they are using a pretty strong frame, which enables the fact of enhancing overall performance. But let's get into details so that we can know everything about this promising road bike.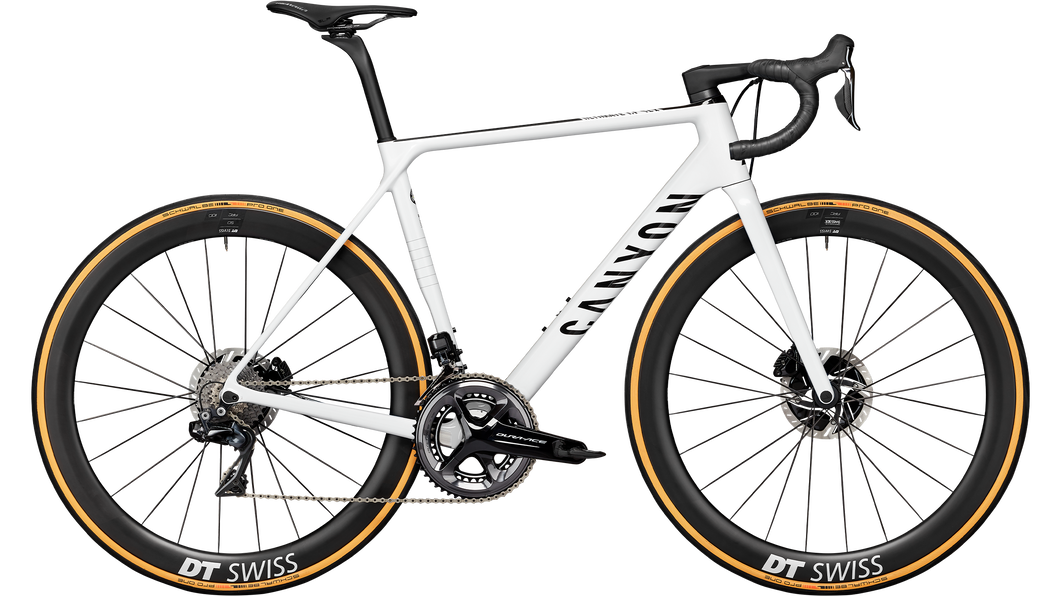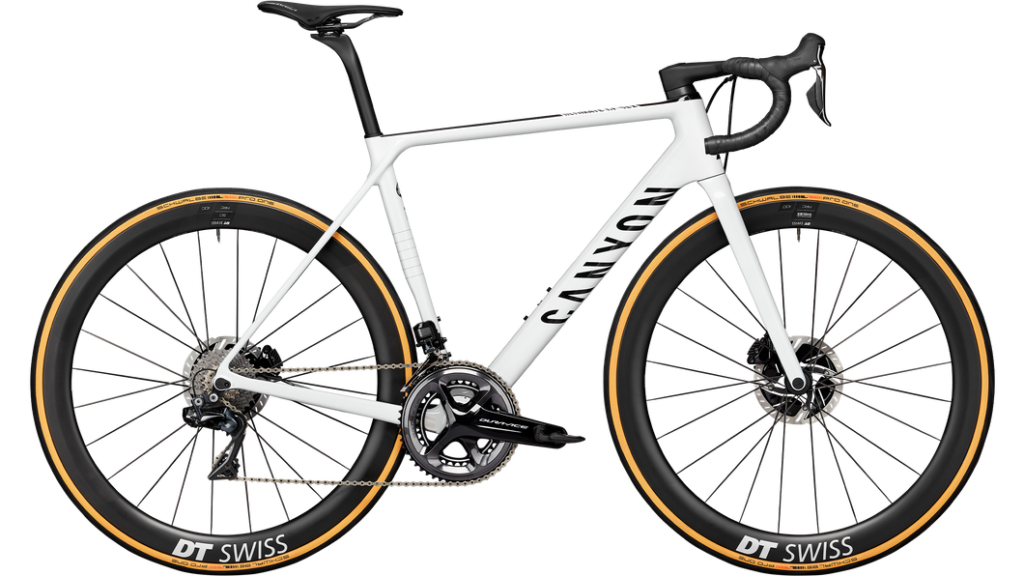 Analyzing all the Shimano components Ultimate CF SLX has
We already mentioned the Shimano components Canyon is using on this road bike. We know that they wouldn't be using some low-quality gear to what might be their flagship road bike for 2021.
Instead, they decided to go for one of what might be the most promising Shimano gear for road bikes during 2021. As the Ultimate CF SLX has switched between SRAM and Shimano with their other models, they focused on improving for this one to bet what they have made before.
But why do we say this? Let's take a deeper look at what they have to offer.
Rear Derailleur: Shimano Dura-Ace Di2 R9150, 11-speed, Shadow shifting technology.
Front Derailleur: Shimano Dura-Ace Di2 R9150 for 2×11 speed setups, with automatic trimming, braze-on mount.
Cassette: Shimano Dura-Ace R9100 11-30 11s
Crank: Shimano Dura-Ace R9100 PM2x11-speed crankset with an integrated dual-sided power meter and 52/36 gearing. With HollowTech II design for superlight construction.
Bottom Bracket: Shimano Pressfit BB92 Pressfit BB86 standard, compatible with 24 mm axles, featuring Hollowtech 2 technology.
Chain: Shimano HG901 11-speed
Shift Lever: Shimano Dura-Ace Di2 R9170 2s
Brake Rotor: Shimano RT900
Wheels: DT Swiss ARC 1100 Dicut DB
Tires: Schwalbe Pro One Evo Skinwall 25mm
Thru Axle: Canyon Thru Axle
Cockpit: Canyon CP10 Aerocockpit CF
As we can see, what the Ultimate CF SLX offers to cyclists is a mix between Canyon and Shimano gear. As Canyon is looking to impress the actual market, it is no surprise that they are using the top equipment of both companies.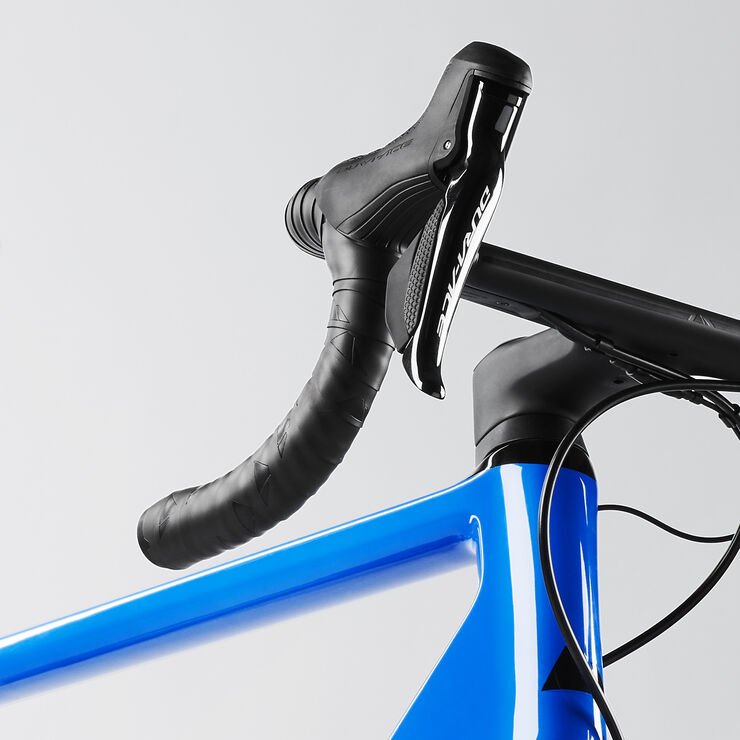 Frame details and construction: An aerodynamic bet from Canyon
As road bikes are always trying to improve people's riding experience due to their need to create a more aerodynamic frame. We know that when talking about aerodynamic, the result will be the improvement of cyclist's performance. But to be more specific, stiffness and velocity.
So far, Canyon is known for creating bikes with some of the best carbon frames on the market. With all their bikes, not only the road ones, they have made some improvement with their frames.
When talking about the Ultimate CF SLX, we find that the carbon used offers a weight hard to bet. It also provides quite a premium look, which is normal when talking about a Canyon bike.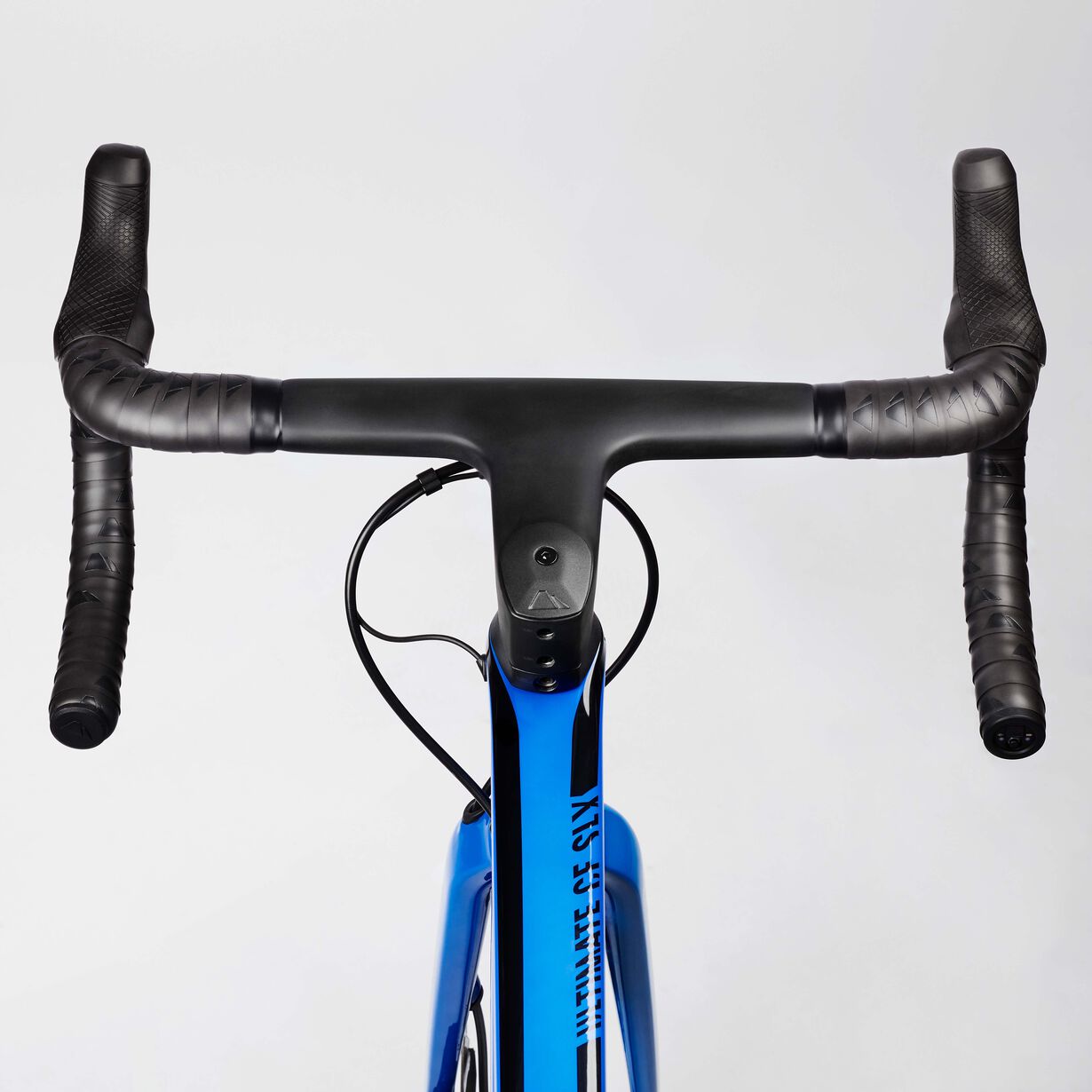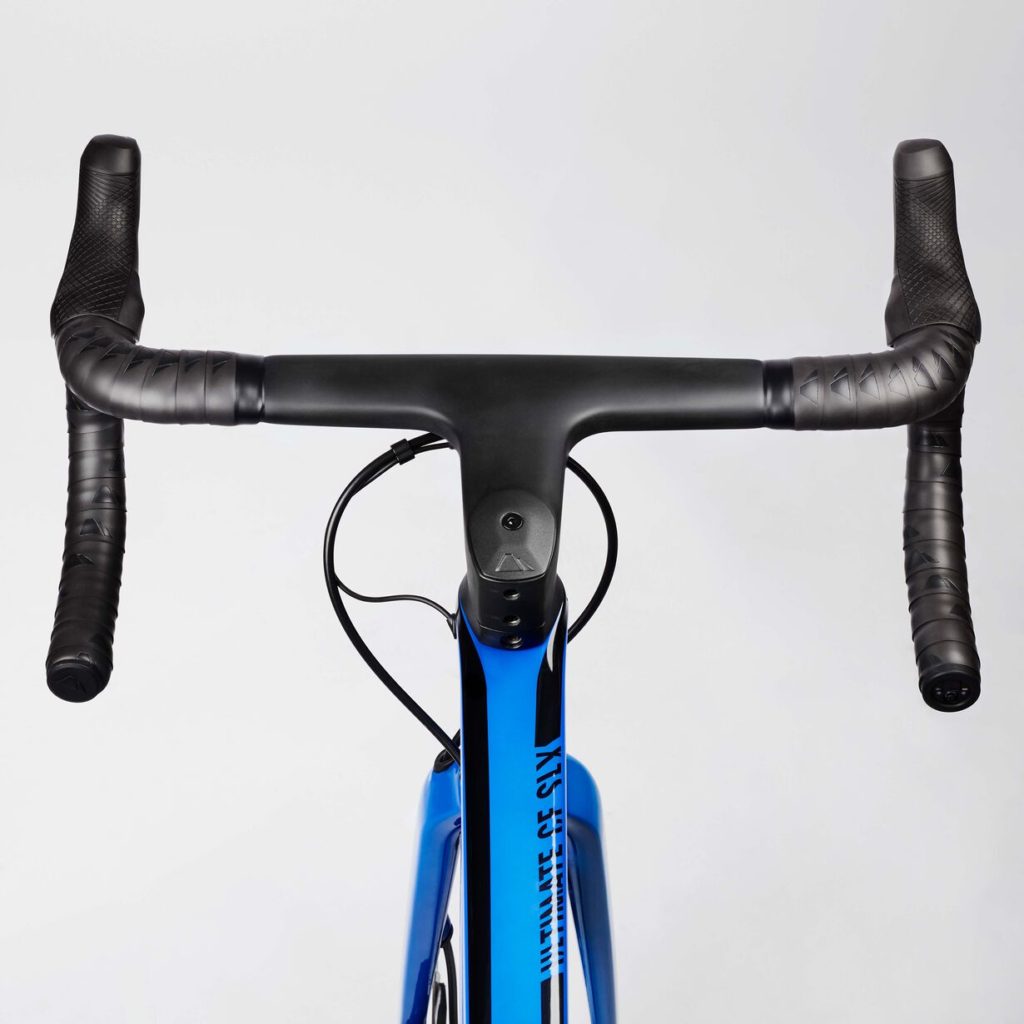 Is the Ultimate CF SLX worth it?
We know that there a lot of competitors in the actual market when talking about road bikes. Specialized is a company that already put their 2021 bike on the market, and so has Canyon with what might be some improvements.
With an aerodynamic frame, promising gear, and a premium finish, the Ultimate CF SLX is a road bike worth having.