Just like cyclists are used to seeing new bikes when talking about mountain and road models, triathlon bikes are also important. That's why companies like Trek always try to give people what they deserve. The perfect example of it is the Madone SLR 9, a powerful triathlon bike. Let's get to know it and let's see what it can give us.
Post that may interest you
SLR 9 stands for aerodynamic and power
The Madone SLR 9 Disc Speed has proven to be that aerodynamic bikes are something that triathletes should stick with for more time. Something that is somehow funny is the fact that the SLR 9 is not considered a triathlon bike per se, but it works like one.
Trek designed the SLR 9 having in mind that people could take it to tournaments, but also they were looking forward to creating a bike that people could use while making something simple, like training with your team. The company truly wanted to give cyclists the best of both worlds with just one bike, which is amazing.
But, to be fair, that's not enough to say that a bike has enough power. We need to get into details to see everything that is waiting for us when we talk about the Madone SLR 9. What other surprises are we getting?
There's something that we can't deny. A bike is nothing without its components. Trek is aware of that and that's why they decided to go with Shimano components for the newest model of the Madone. This is not quite a surprise as we are aware that Shimano does create high-end components that are regularly seen among bikes.
On the other hand, we get to see the frame. As we mention in the beginning, the Madone SLR 9 has an amazing aerodynamic frame. Created from scratch with OCLV carbon, Trek is ready to give cyclists what they need.
But, let's get into details as a cheap talk won't truly show us what we want to know about the bike.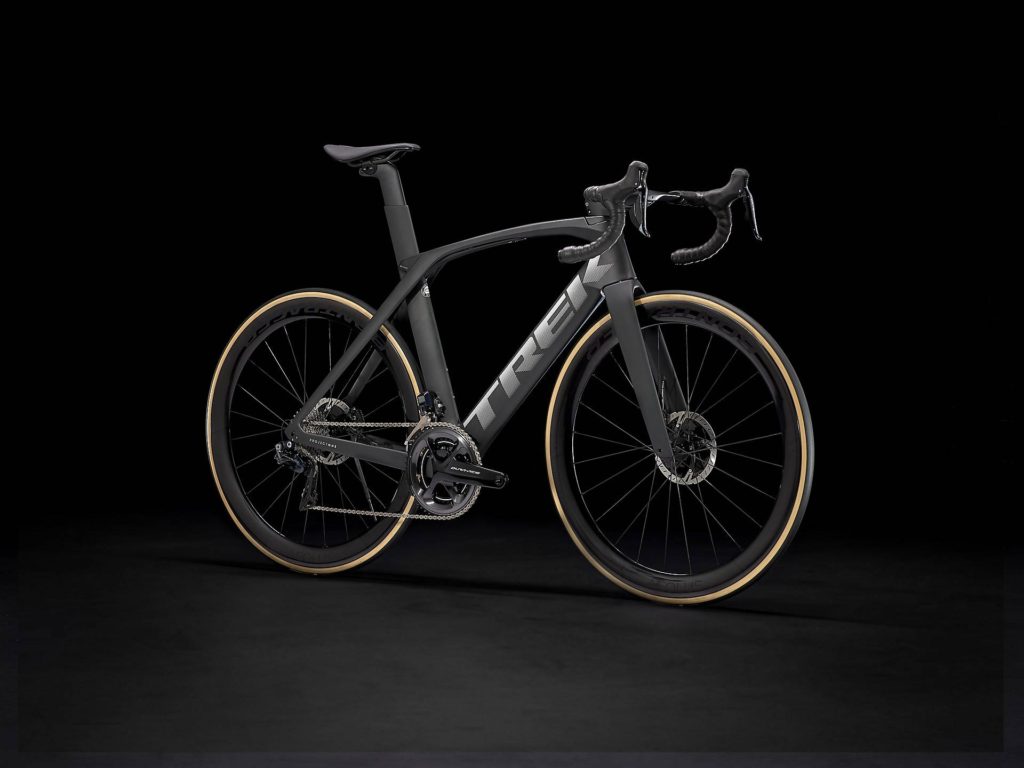 Shimano and Trek: Working together one more time
Is not a surprise that a company like Trek choose Shimano to work with them once again. We have seen it in the past, and we will surely see it in the future. The combination gives quality to cyclists, and that's what they are looking to have.
Front derailleur: Shimano Dura-Ace Di2 R9150, braze-on
Rear derailleur: Shimano Dura-Ace Di2 R9150, short cage, 30T max cog
Crank: Shimano Dura-Ace R9100-P Power Meter, 52/36, 175mm length
Bottom bracket: Praxis, T47 threaded, internal bearing
Cassette: Shimano Dura-Ace R9100, 11-30, 11 speed
Chain: Shimano Dura-Ace 9000, 11 speed
Brake: Shimano Dura-Ace hydraulic disc, flat mount
Brake rotor: Shimano RT900, 160mm, centerlock
Shifter: Shimano Dura-Ace Di2 R9170, 11 speed
As we can see, Trek decided to work with Dura-Ace, a piece of top-tier equipment coming from Shimano. No need to be worried about if cyclists will get what they deserve, it's more than sure than they surely will!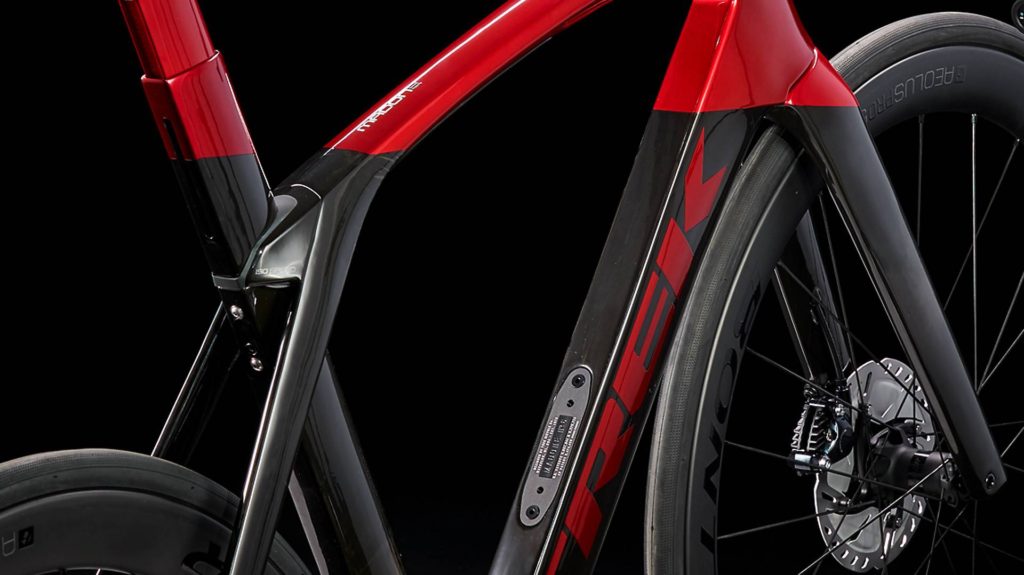 OCVL carbon for a better performance
Year after year, companies try to change one of the key features a bike needs to properly work. We are talking about the frame, which has proven to be vital when riding a bike.
That's why companies like Trek put a lot of effort when creating a brand new frame. Such is the case that we see on the Madone SLR 9, which added an 800 Series OCLV Carbon frame.
Thanks to it, Trek had the chance to add an adjustable top tube IsoSpeed, an invisible cable routing, and a flat mount disc, giving the bike an exquisite design.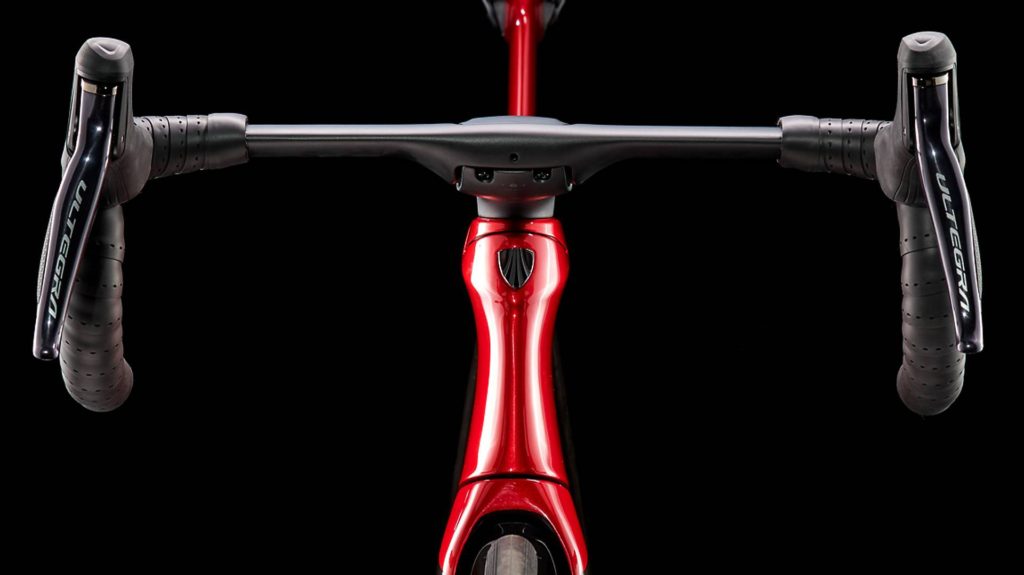 Madone SLR 9; perfect for training and competitions
When talking about a polyvalent bike, the Madone SLR 9 is truly one of them. The bike has shown us that it has what it takes to be on the top of triathlon bikes, and we are sure that the impact it will have is huge. For us, the Madone SLR 9 is a bike that no one can't miss the chance to ride.