We all have heard about Pinarello, which is one of the classic cycling companies that people can rely on if they want a powerful bike. So far, they have kept a model for a few years now, we are talking about the Dogma F12 2022.
It is fair to say that they have replicated this bike over and over, but they have made improvements on it. No one can deny that, and that's what makes it a legend among the cyclist, and during 2022, we'll get to see more about this amazing monster.
Post that may interest you
What can we expect about this pinarello?
People might be telling that replicating a bike over and over again is something boring, but that's not something that we can relate to the Dogma F12. Pinarello made sure that this new model comes with upgrades that were not seen in the previous releases.
For the 2022 Dogma F12 model, the very first thing that we can tell is that they have chosen SRAM over Shimano, and that's one of the main differences that we find in this model.
They have kept the carbon frame, but Pinarello made some improvements. We couldn't expect less from them as they will always try to give cyclists the best bicycle that is available on the market. Pinarello chose to stick with the carbon frame, which is a great alternative, but they put some extra pieces on it in order to make it more resistant and better for cyclists.
Something that we must tell, and that is quite impressive, is the fact that Pinarello added Pirelli wheels to the newest Dogma F12 model, making it perfect for cyclists who want to use it in competitions.
Can we ask more to Pinarello with their bikes? Sure thing we do, as a matter of fact, we have only talked about small things, is time to take a deep look at what they have to offer.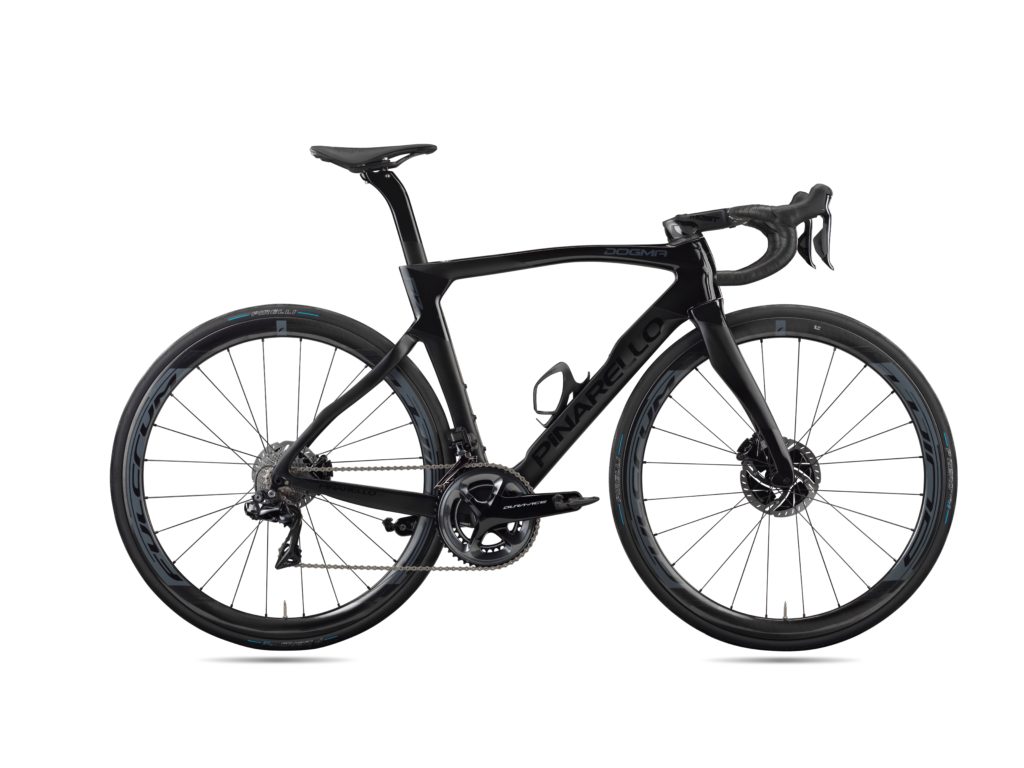 SRAM is present on this bicycle
Something we have seen in the previous Dogma F12 releases is that they have varied the kind of components they are using on it. It is fair to say that they do this due to them wanting to use only the best on what many of us consider to be their flagship. 
This year, they chose SRAM over Shimano, as we mentioned before, something that might be a surprise for a lot of people, but that's ok. The company knew which components were perfect for them, so let's take a look at what we can find.
Bike components
Crankset & Chainrings: SRAM Red Etap Axs 12s
Front Derailleur: SRAM Red ETAP Axs 12s
Rear Derailleur: SRAM Red ETAP Axs 12s
Cassette: SRAM Red XG-1290
Chain: SRAM Red 12s
Bottom Bracket: SRAM Red
Front Brake Disc: SRAM Red 2 Pistons Caliper
Rear Brake Disc: SRAM Red 2 Pistons Caliper
Front Brake Rim: SRAM Red Direct Mount Caliper
Rear Brake Rim: SRAM Red Direct Mount Caliper
We can trust that Pinarello made a good choice by choosing these components. Also, for those who might not know it, Red is one of the top-tier components designed by SRAM, so the bike is in good hands.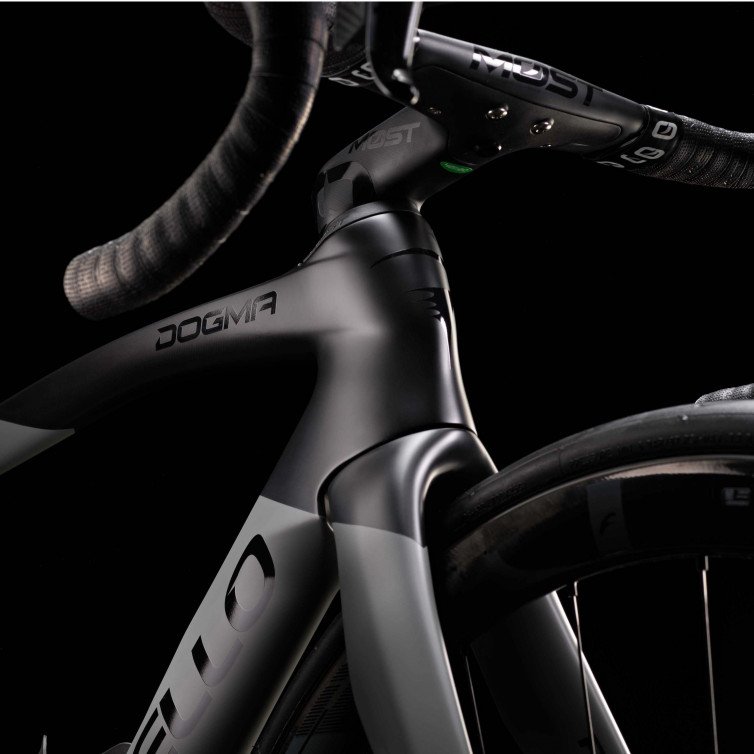 What improvements can we see on the Dogma F12 frame?
Year after year, frames are what companies focus on to improve as much as they can, and this is something they will obviously do on the newest F12 model. 
It is fair to say that they kept the carbon frame, which is something normal due to it being one of the safest options for cyclists. But, they changed things a bit.
This new Pinarello Dogma F12 is adding the TorayCa T11 1K Dream Carbon frame, which also comes with Nanoalloy technology, making it a reliable bike that not only offers a good weight/aero feeling, but that's also beautiful for those who look at it.
We also need to mention that there's more, actually. The frame also adds the TiCR Cable Routing feature, as well as Italian BB, and not less important, it is also approved by the UCI!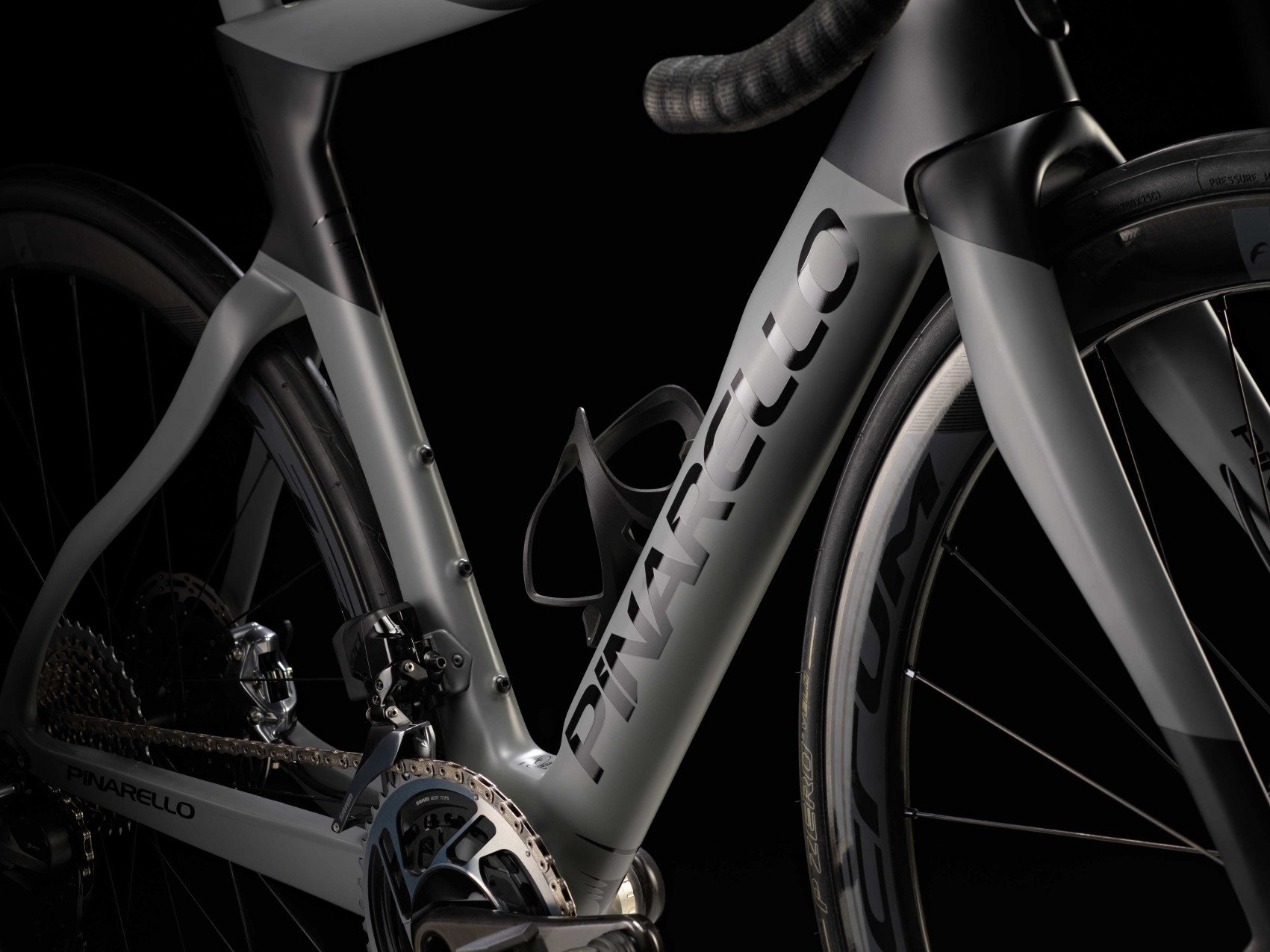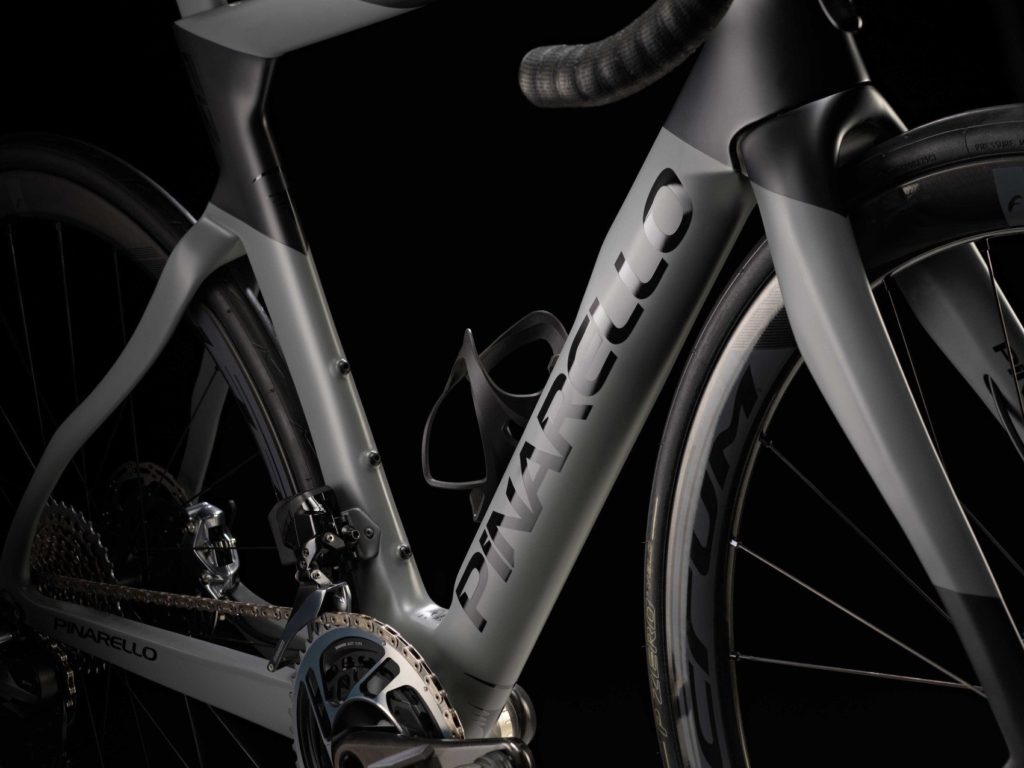 Dogma F12 for 2022: Still a good bet?
Dogma has proven to be one of the safest bets coming from Pinarello. So far, we have seen different F12 models, and chances are that this will remain like that for a few years. No one can deny that it is a good bet, and everyone can trust that bike, and if you as a cyclist need power, the F12 is a good road bike for you.