When it comes to classic bikes, we can see that a lot of models are still alive in the market. We say this because companies such as Wilier and Dogma are making it possible. So, what's the problem with adding another company to the list? For us, there's none. Actually, we are happy to say that the Bianchi Sprint, a bike that has been present for quite some time now will be available back again during the next year.
Bianchi knows that the Sprint is one of the most favorite models of people out there. This model has been around in important races, different tournaments, and a lot more, and we'll be able to see that again. 
Post that may interest you
What can we expect about the Bianchi Sprint?
When an old model comes back to life we can expect different changes. There's no doubt about that. And, that's something that Bianchi knows. Therefore, that's why they worked hard enough to make an impressive bike for the upcoming year.
The new Bianchi Sprint comes with some gear that will surely impress everyone out there. The very first thing that we can tell that we are anxious to try out is the monocoque carbon frame, it might not be new, but adding it to a classic bike as the Sprint can surely change how things are.
Now, when talking about components we have to say that we are beyond impressed due to Bianchi working with Shimano. Don't get us wrong, we aren't saying that it is a bad idea, it is actually a great idea due to Shimano being one of the most important companies out there making components for all kinds of bikes.
So far, we can tell that the Bianchi Sprint will surely be one of the most impressive bikes during the upcoming year. We will surely see a lot of it on races, and even casual cyclists will like to use it.
But, can we get more details about this bike? The answer is yes, and we are about to talk about it.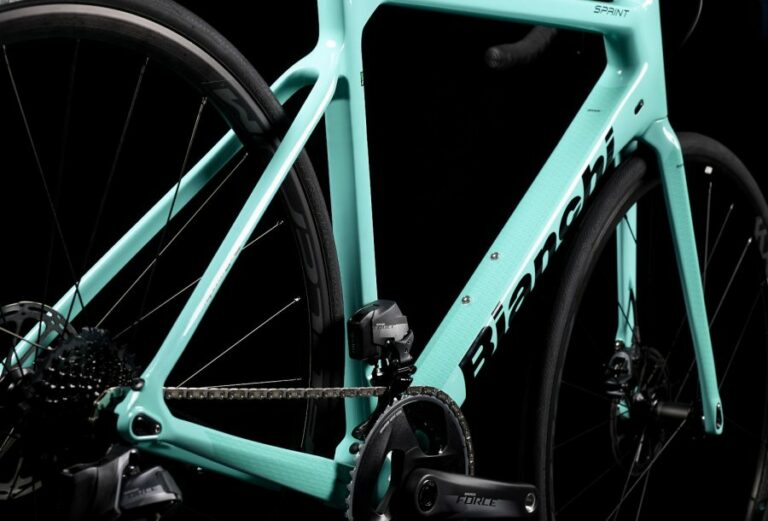 Shimano & Bianchi: Ready to hit the roads again
When talking about Shimano we are also talking about history. No one can deny that the company has been around for quite some time now and we have seen some amazing results throughout the years.
So, will we see the same results on the Bianchi Sprint? You might want to judge for yourself.
Shifters: Shimano Ultegra ST-R8020 2x11sp, Shimano Ultegra ST-R8025.
Rear Derailleur: Shimano Ultegra RD-R8000.
Front Derailleur: Shimano Ultegra FD-R8000.
Crankset: Shimano Ultegra FC-R8000 50x34T.
BB: Shimano SM-BB71-41B, PressFit.
Chain: Kmc X11-1 EPT.
Cassette: Shimano 105 CS-R7000.
Brakes: Shimano BR-R8070.
Rotor: Shimano SM-RT70.
The only part that is not given by Shimano is the Chain, which comes from Kmc. Yet, for us, we can say that the combination of pieces that are present on this bike will surely be enough for most cyclists out there.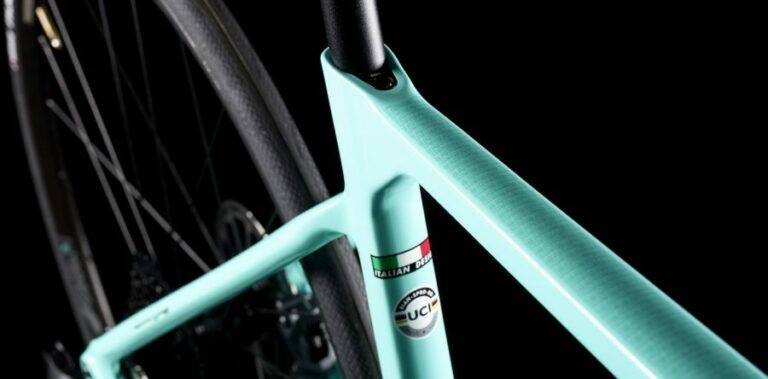 Is a carbon frame enough for the Bianchi Sprint?
Most people can think that a carbon frame is not enough for some bikes. Or that it might even be a problem in some cases due to how heavy it can be.
But, we think that Bianchi has everything under control. They added a carbon frame, but with some extra specs on it. The monocoque carbon will be the star of this model, but also the frame design is a key factor to see how good it can be.
Will the classic Sprint revive on 2022?
The expectations are set high. People are waiting to have this bike on their hands to go for a ride. We are expecting to see it in major races. Basically, the Bianchi Sprint is ready to impress everyone, and we think that the bike has what it takes to do it.