Year after year, Wilier Triestina tries to impress people with brand new bike models. That's something that every company out there tries to do, and they won't stay behind on the race. We have seen some models that will hit the market in the following months, and the Rave SLR is one of them.
What can we expect from them? Well, we have set our expectations quite high. This is due to the fact that Wilier is a well-known company that has shown the quality that they have on their bikes.
Post that may interest you
What we will find on the Rave SLR bicycle?
The Rave SLR is a bike that has set expectations quite high for people, not only for the company. They are working quite hard on it to make it a good suit for road and gravel bikes, Wilier wants to make it a more complete bike.
They have set some goals as well as they are trying to find new horizons with this bike. They will try to face other giants in the market, and they might have enough to beat them with this bike.
We will see that the bike comes with different components, people will have to choose the one that they like the most. Whether it is Shimano or SRAM, cyclists will have a proper bike for them to ride on.
But, what's even more important, is that people will ride on a bike that is not only powerful, but also responsive, lightweight, and designed for high-performance tasks. Will it be enough? That's something that we will see during 2022.
Yet, not everything that we see on a bike has to be related to components and their design. What about the frame, some people might ask. We know that the frame is constantly going under upgrades in order to give people something better to ride on.
And with the addition of the Accu-Fit technology, the Rave SLR might find the balance that people want.
But, let's get into the details that we truly would like to know. Let's see the components in a deeper way, and the frame, and more.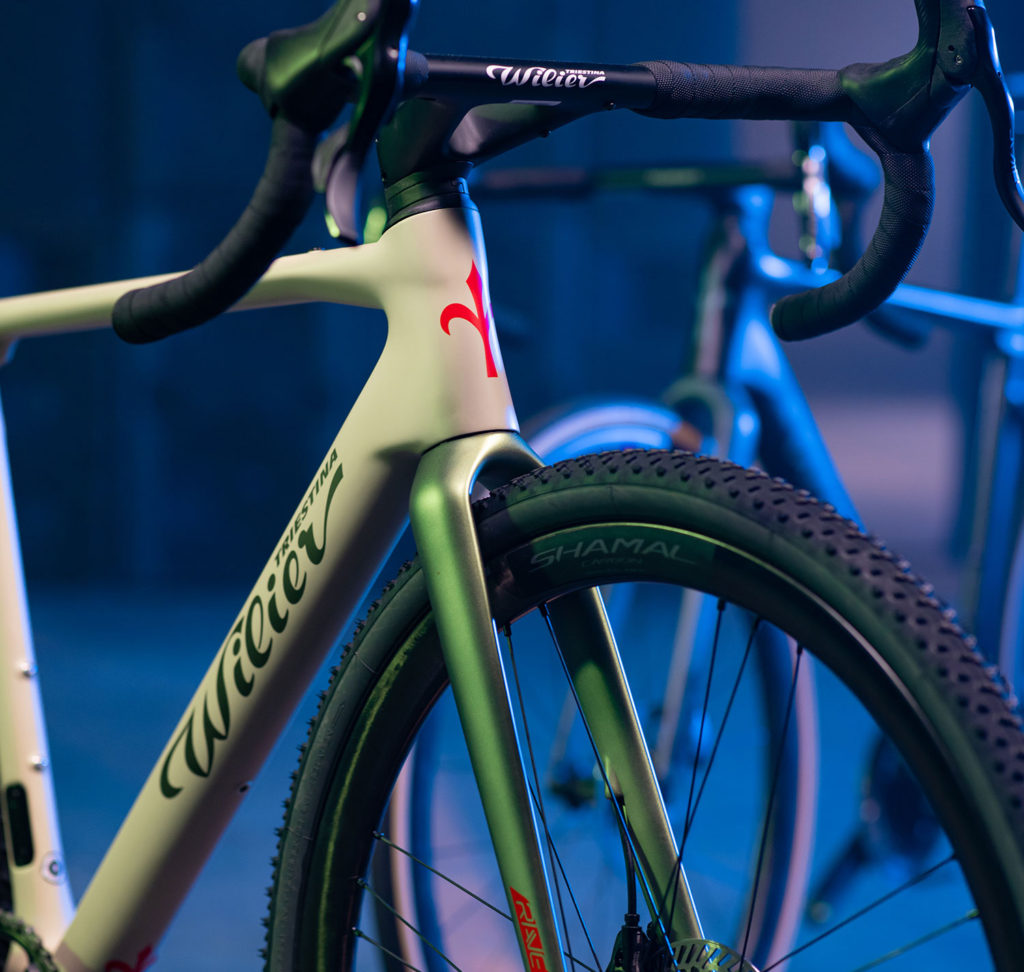 What would you like to choose: Shimano or SRAM?
Something that we tend to see a lot is the constant competition between Shimano and SRAM. These two companies try to give people what they deserve, and that's why the companies also take them into consideration.
For this bike, we will see different models, and it means that we will see different components as well. But, we will focus on the E217IDL – ALLROAD SETUP, which comes with Shimano parts.
Crankset: Shimano Dura-Ace Fc-R9200 50-34t
Bb Shell: Shimano Dura-Ace Press Fit Sm-Bb92
Cassette: Shimano Dura-Ace Cs-R9200 12s 11-30t
Chain: Shimano Dura-Ace Cn-M9100 12s
Shifters: Shimano Dura-Ace St-R9270 Di2
Brakes: Shimano Dura-Ace Br-R9270
Rotors: Shimano Dura-Ace Rt-Mt900 Center Lock 160 Mm / 140 Mm
Front Derailleur: Shimano Dura-Ace Fd-R9250 Di2
Rear Derailleur: Shimano Dura-Ace Rd-R9250 Di2
Drivetrain: Shimano Dura-Ace 9270 Di2 12s
In case that you are not a Shimano fan, then you can simply go for different models with other characteristics.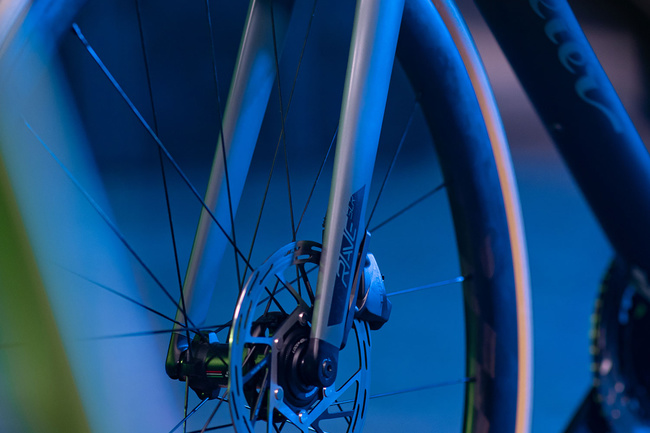 Accu-Fit and carbon frame are present on the Rave frame
As we mentioned before, not everything is related to the gear that is part of the bike. There are other key factors that we need to take into consideration when giving a proper review of it.
Thanks to the addition of the Accu-Fit technology people will surely see better performance and probably, a more comfortable way of riding a bike.
Also, with the monocoque carbon frame, we can say that we are impressed because it will give the bike the stiffness it needs but still keep the proper weight to make it competitive.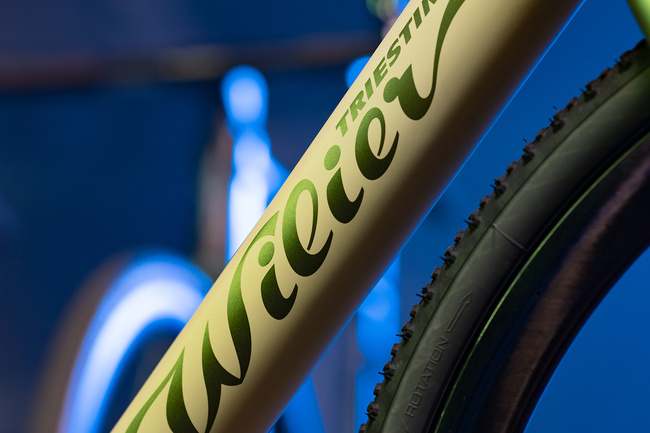 Wilier Triestina is ready to rock the 2022 market
Definitely, one of the companies that are working harder and harder is Wilier Triestina. People have to acknowledge that and we can only certify it, and the living proof of it is the Rave SLR we just talked about.