As road bikes take over the market year after year, every company is looking to take a slice of the cake. We know that mountain bikes, e-bikes are also seeking a way to have a powerful bike. But in this case, we will focus on a road bike that was designed especially for women. The Devote Advanced 2. 
Post that may interest you
Our first impression with the Devote Advanced 2
People who are always focused on the bike world know that there are different kinds of bikes. Some of them are designed to be used for both, man and women. But, there has been something that has changed inside Liv, a company that focuses on creating bikes primarily for women.
A clear example is the Devote Advanced 2. One of their newest bikes and one of the most promising road bikes for 2021. As this one focuses on women, we can say that those cyclists looking for a road bike now know where to go when they need one.
And, as you can expect, Liv designed a bike that is comfortable and lightweight. They thought about long rides and how sometimes it can be hard to deal with after riding for hours and hours.
But talking about other important things, we have to say that Liv has put a lot of effort into this bike. With Shimano and Giant components, we are excited to see how powerful it can be.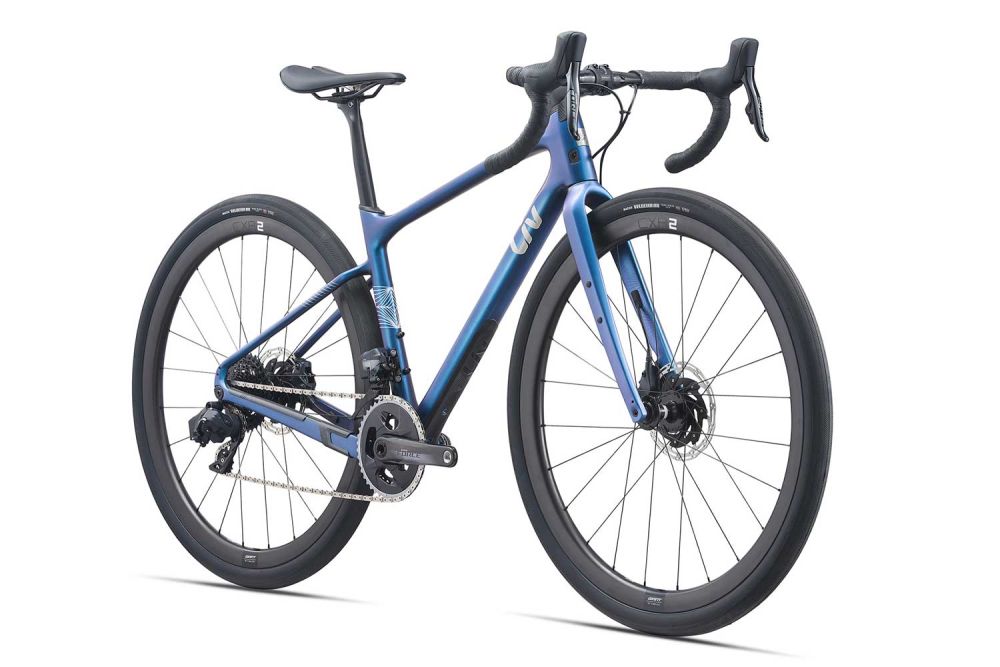 Shimano & Giant: A powerful mixed gear
As we just mentioned, Liv thought about creating a bike that is powerful enough to compete against other road bikes, like Specialized or maybe Filante. We know that making a bike able to compete in the market is demanding. But with the gear we found on this one, it is easy to say that is quite impressive.
Liv decided to bet on what Shimano and its ally company, Giant, could deliver. This gear can be fantastic, but we need to take a deeper look at what the Devote Advanced 2 has for us.
Fork: Advanced-Grade Composite, full-composite OverDrive steerer, 12x142mm thru-axle, disc
Handlebar: Giant Contact XR D-Fuse, 31.8, 5° back sweep, flare drop
Stem: Giant Contact
Seatpost: Giant D-Fuse
Saddle: Liv Approach
Shifters: Shimano GRX RX-600
Front Derailleur: Shimano GRX RX-810
Rear Derailleur: Shimano GRX RX-812
Brakes: Shimano GRX RX-400 hydraulic
Brake Levers: Shimano GRX RX-600 hydraulic
Cassette: Shimano 105, 11×34
Chaim: KMC X11
Crankset: Praxis Alba
Bottom Bracket: Praxis, press-fit
As we mentioned before, Shimano is one of the most important companies that create bike gear. It is not a surprise for us that Liv decided to use them on the Devote Advanced 2.
But, as Giant is also responsible for Liv, they also choose to use some of their top-notch gear on this bike. It is quite a good mix for the Devote Advanced 2 to fight for a spot on the top 10 road bikes for 2021.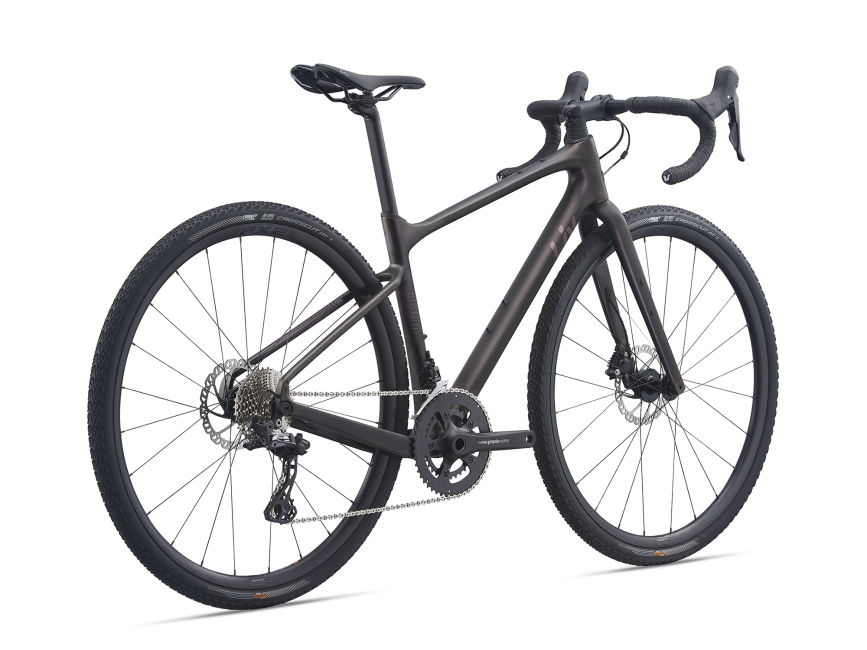 Devote Advanced 2: A light frame for long rides
Road bikes are always looking for a way to improve the frame they are using. As cyclists would like to have their performance improved, companies are trying to find a way out to create a robust yet complete frame.
The Devote Advanced 2 uses a frame that Liv designed for this bike. Named as the Advanced-Grade Composite, it has proven to be one of the most polyvalent frames Liv has ever created.
As we talk about the frame, we have to say that it provides a lightweight sensation when riding it. Also, this is an excellent choice due to cyclists having the chance to pack the gear they need to use.
Devote Advanced 2: Last impressions
We can say that Liv has proven, once again, that they can have an essential place on the market with their bikes.
As the Devote Advanced 2 is designed for women, Liv thought about making a lightweight bike that would suit cyclists' needs, and they did. With powerful gear and a premium frame, we can expect this bike to be one of the most promising bets for 2021.
As the successor of Advanced 1, we can see that there is some improvement. This is something that probably will happen when Liv creates a newer design in the future.