Companies truly focus on giving people what they need. Cyclists are always looking for that bike that will let them get their dreamed performance. There are different bikes that might suit their needs, but some of them are truly remarkable. Such is the case of the Liv Avow Advanced Pro 1.
You might have heard about Liv in the past and how good they are at creating bikes. That's why today, we will get into details with one of the most promising triathlon bikes the company has ever created.
What can we expect of the Avow Advanced Pro 1?
Something that might be curious about the bike, is that Liv focuses on a determined group. While the company provides bikes for women, that doesn't mean that they will lack power and quality when creating them.
The idea of the Avow Advanced Pro 1 is for women to feel comfortable while using it. Also, if you are familiar with triathlon bikes, you might know how these bikes work, and you might get an idea of what Liv put into this bike.
In case you know what we are talking about, then chances are that you won't surprised that Liv put a lot of effort to make this bike pretty aerodynamic. Basically, the frame comes with an AeroSystem Technology that helps people to properly reach this.
Obviously, there's more. We already have the aerodynamic feeling we need on these bikes, and thanks to the carbon frame with the AeroVault System, we can keep all the essentials of a bike in one place.
Also, a bike is not completed without all its components. Liv knows that too, and they have managed to give what cyclists needs. They used Shimano for mosts of the components that are in the Avow Advanced Pro 1, while also adding some Giant components to the formula.
So far, we have seen that Liv knows how to make a proper good impression, but let's get into the details that we truly want to meet.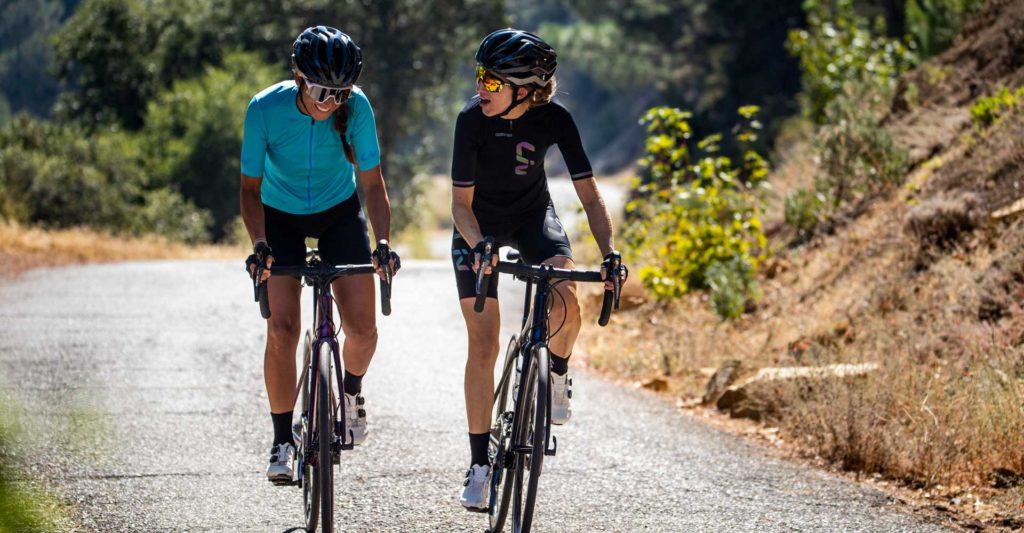 Shimano and Giant working along for the Avow Advanced
We do know that when we see that Shimano is present on a bike, there will be quality waiting for us. But, something that is not so common is to see a mix of two different companies.
That's why somehow the Avow Advanced Pro 1 is different from the rest. Due to it adding Giant to the components formula, we get something more unique.
Let's see what they added to this, and then we can tell if the bike is truly unique.
Shifters: Shimano Ultegra Di2
Front Derailleur: Shimano Ultegra Di2
Rear Derailleur: Shimano Ultegra Di2
Brakes: Giant SpeedControl SL
Cassette: Shimano Ultegra, 11×30
Chain: KMC X11SL-1
Crankset: Shimano Ultegra 36/52, Giant Power Pro power meter
Bottom Bracket: Shimano, press-fit
As we can see, both of the companies tried to give their best by adding powerful components, so performance won't be a problem for people.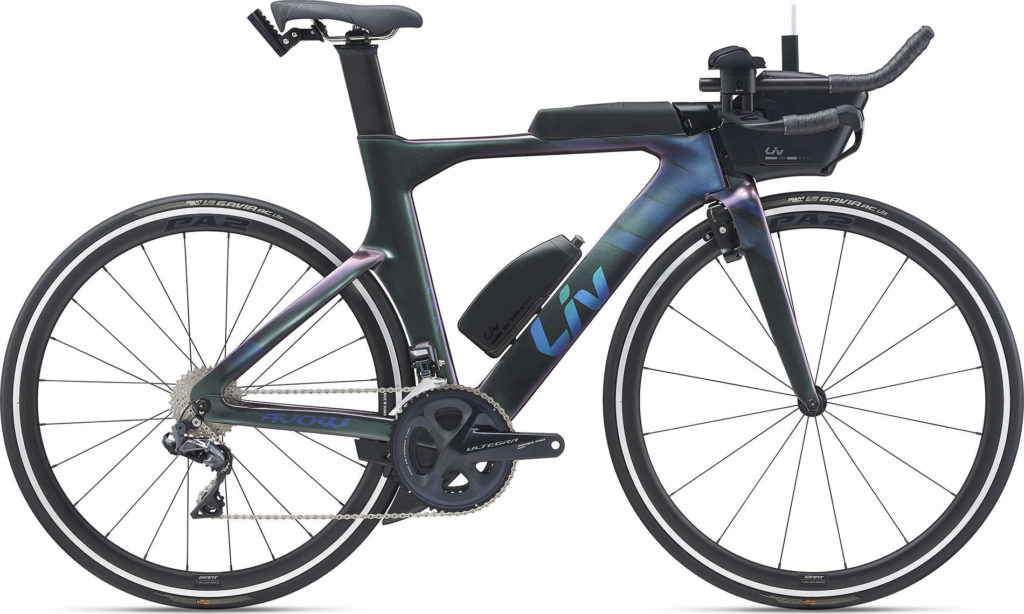 An advanced frame for an Advanced Pro bike
The frame is always an important piece of a bike, no one can deny that. People will always try to get a frame that gives the feeling that you are riding a lightweight bike. And, we are glad that Liv works on that.
With their Advanced-Grade Composite carbon frame, they managed to give people the aerodynamics feeling a triathlon bike needs, while also letting cyclists feel comfortable while riding on it.
Is quite a good job coming from Liv, and we couldn't expect less. Also, thanks to the additions of the AeroVault System, the frame is even more complete than we could expect.
Is the Avow Advanced Pro 1 a worth bike for women?
Even though most of the bikes are designed for both, men and women, Liv put more effort to make women feel proud of this bike. That's why getting the Avow Advanced Pro 1 is one of the most complete and competitive bikes cyclists could get, and no one can deny that.