Even though we don't get to see much of Cervélo compared to other companies such as Specialized, Canyon, Giant, among others, they are still there. The company still works as much as they can, and that's how they manage to create models like the Cervélo P5 Dura-Ace Di2.
It might surprise a lot of people, but this bike is truly amazing. For triathlon, people will see that it will help them achieve their dreamed performance, and maybe even more. But, enough introduction, let's get into the details that we truly want to see.
What does Cervélo have to offer with their new triathlon bike?
The first thing that we get to see on this bike if you have experience in the cycling world, is the fact that Cervélo worked with Shimano. The company from Japan is growing faster thanks to these collaborations with huge companies, and this is another proof of that.
So far, we already can tell that the bike will have the power on the components that most cyclists are looking forward to having. No need to worry about not getting the performance we desire.
But, leaving that aside, we need to focus on other things as well. Something that is important on triathlon bikes is the aerodynamic feeling cyclists get when riding on them. That's something that most companies are pretty aware of.
So, that's why we get to see that Cervélo also worried about that. The Canadians truly focused on giving people the experience they need to have. But, is it all they got to offer with the frame? Actually, no.
There's more behind the bike than simply telling that they collaborated with Shimano and that they focused on giving a proper frame to it. So, let's get a deeper look at both things and see what we can find on the P5 Dura-Ace Di2.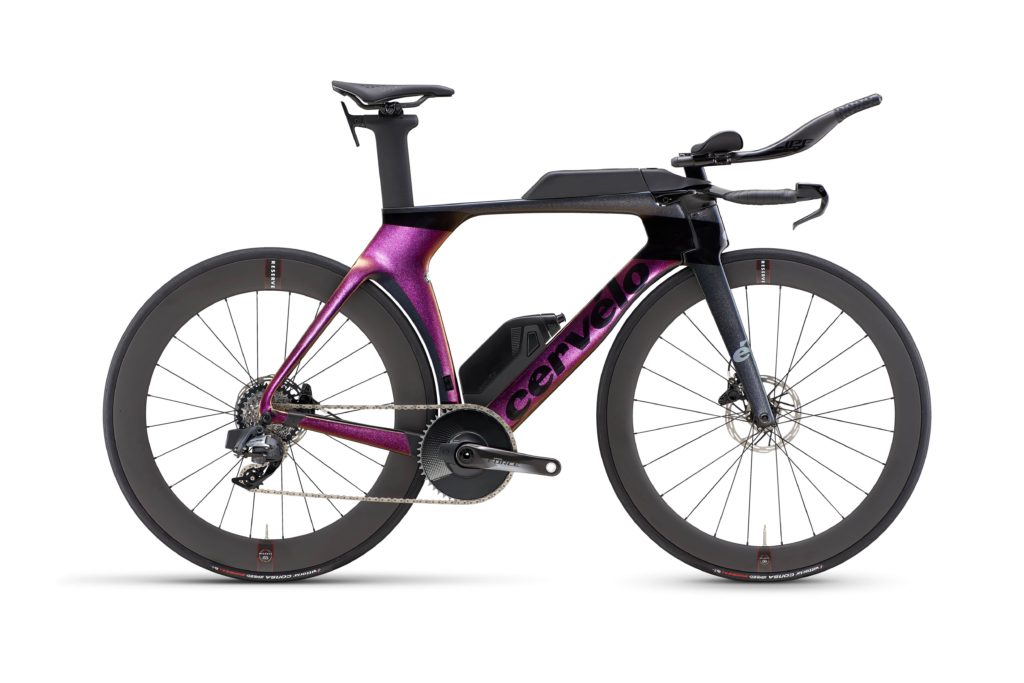 Dura-Ace Di2: Chosen to be part of the P5
We do know that Shimano stands for quality. No one can truly deny that, and even history can confirm what we are saying. So the first thing we can talk about is the fact that Cervélo chose these components to be part of the bike is not a coincidence. 
Basically, they were looking to give the proper components to those looking for proper performance. Let's get to see which one were the Dura-Ace Di2 parts that were used.
Chain: Shimano CN-HG901, 11 spd
Front Derailleur: Shimano Dura-Ace Di2 9150, 11 spd
Rear Derailleur: Shimano Dura-Ace Di2 9150, 11 spd
Cassette: Shimano Dura-Ace CS-R9100, 11 spd, 11-30
Shifters: Shimano Dura-Ace Di2 9160, 11 spd
Brake Caliper: Shimano Dura-Ace 9170 Hydraulic Disc
Brake Rotor: Shimano SM-RT900, 160mm
In case you were wondering "Will I get enough power with these components?". Well, you can now judge it for yourself.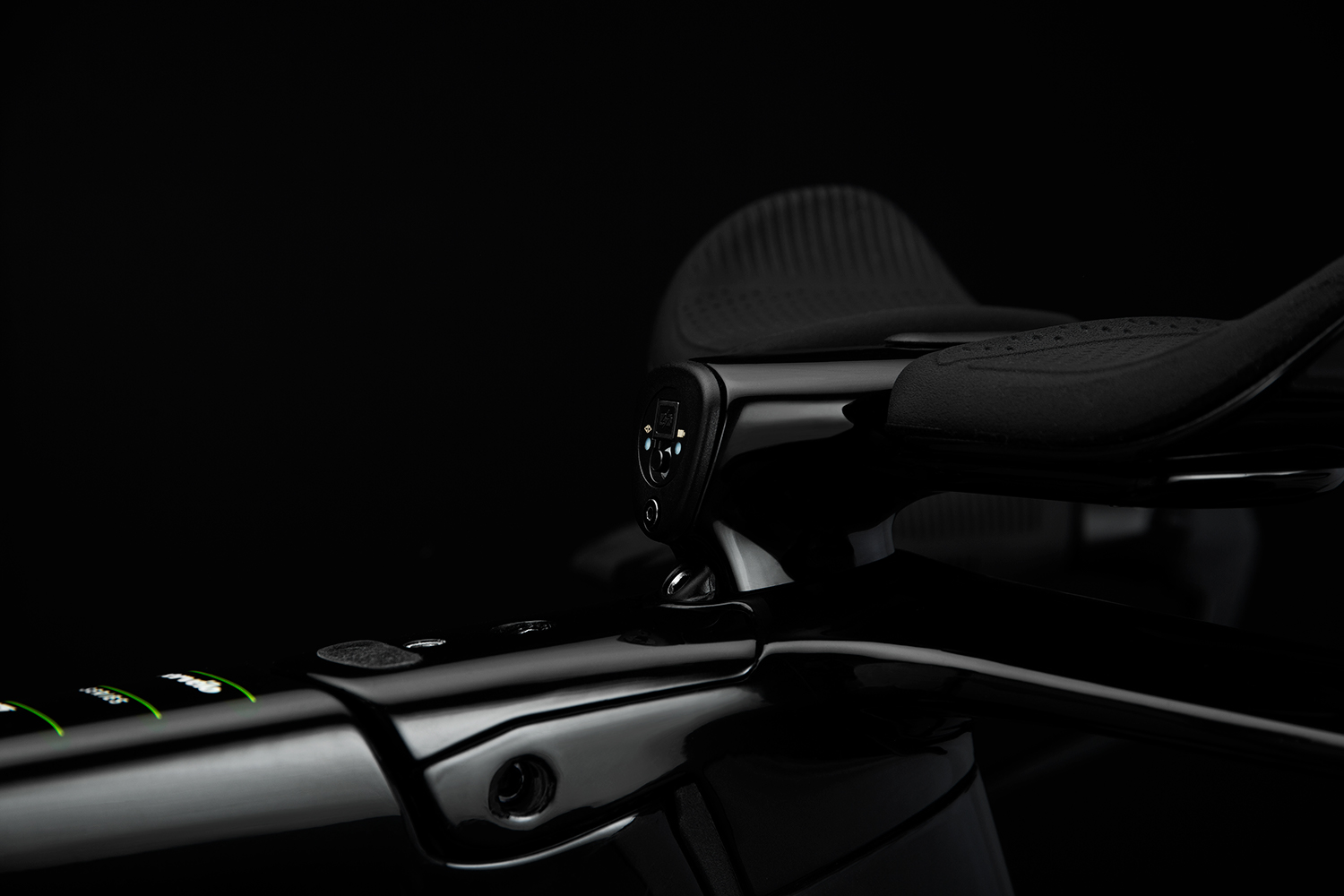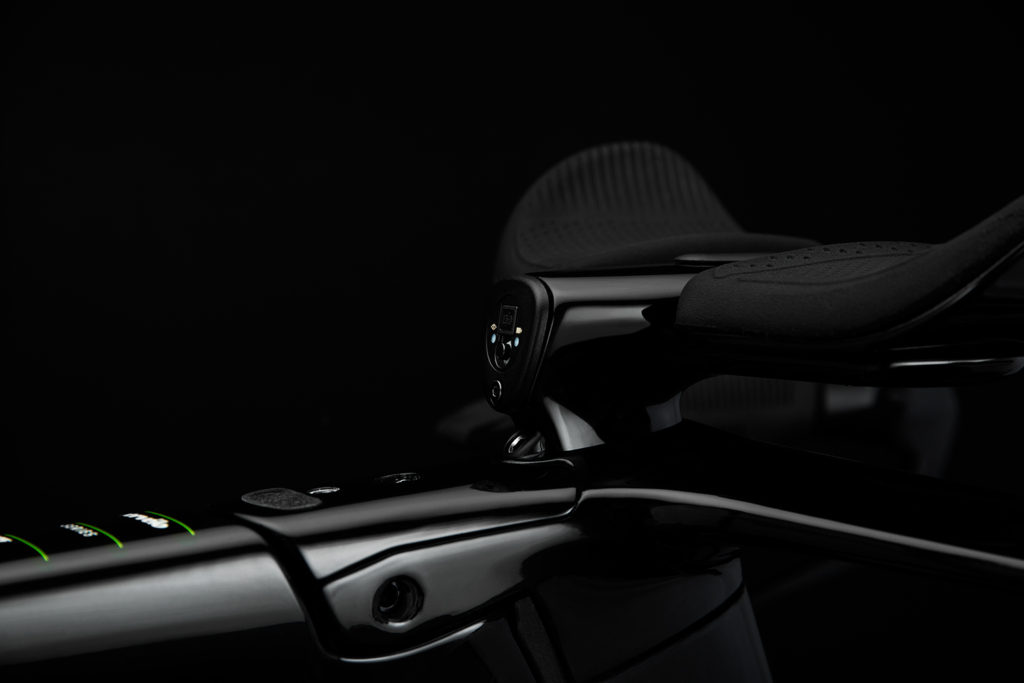 Aero-focused frame for a better performance
Something that we get to see on most of the triathlon bikes that are around the market nowadays is how aerodynamic they try to be. That's something that most companies have been trying to achieve in the last few years.
On a triathlon bike, being aerodynamic is quite important. If we add that to the fact that most of the bikes are managing to use carbon frames, we get quite a good result.
That's something that Cérvelo knows pretty well, and that's why they put a lot of effort into this bike.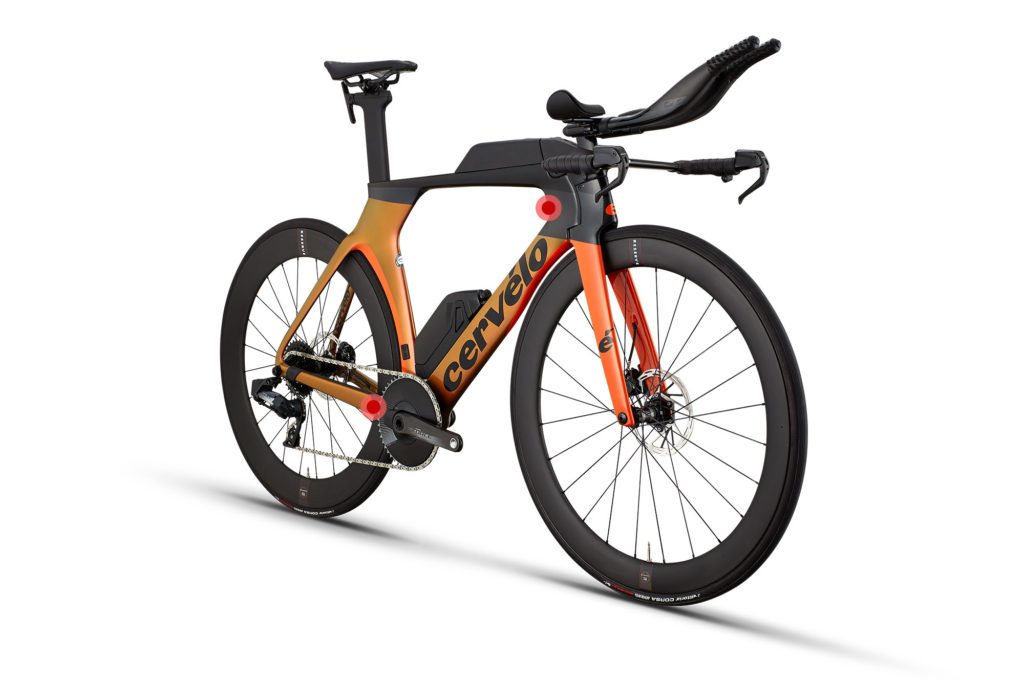 P5 Dura-Ace Di2: An aero-focused worth bike
Having a bike might be one of the most important things for a cyclist. But getting the proper bike is what truly matters. Cérvelo knows it, and thanks to that we get to see things like this.
So, if you are looking for a triathlon bike that will suit your needs, don't go further, Cérvelo is a good option for you to have.