In case you need to level up your performance, you should be looking for a powerful bike that will take you through all the roads that you can imagine. The Boardman ATT 9.0 is the perfect example of that, as the bike was perfectly designed to fulfill the needs of different cyclists.
The pursuit of getting the right bike is always there. But, we are here to help you out with that. That's why we will introduce you to the Boardman ATT 9.0, one of the bikes that has stolen our attention during 2021.
Is the Boardman ATT 9.0 a truly powerful bike?
Something that we might use to seeing is that the well-known companies get first place in the race for the bike that will steal cyclists' attention during a year. But, we get to see that companies such as Boardman make an effort to be on the podium as well.
When trying to create a bike, companies won't hold back with what they will be adding to make it work as it should. The best example of that is what we are seeing today, the Boardman ATT 9.0.
We might be looking at it as a bike coming from a company that no one has ever heard about in the past. But, to be honest, Boardman has proven that they have taken the lead against other companies.
But, to say this, we need to see all the components that the bike has for us. Also, we need to see if the frame they added to the bike will meet the quality expectations. At first sight, we can say that this is a fact.
On one hand, we get to see all the components. Boardman decided to work with Shimano, which for us, it is an amazing deal due to the fact that Shimano is a company that has shown that they can be trustworthy.
The next thing we need to take a look at is the frame. Almost every triathlon bike in the market comes with a carbon frame, and Boardman is not the exception to that rule. Carbon frames are the perfect choice for those looking for an aerodynamic feeling on a bike as the weight and structure allow cyclists to get what they are expecting.
For now, we have talked enough about the small things that we can see on the ATT 9.0, let's go further on this road we are riding through.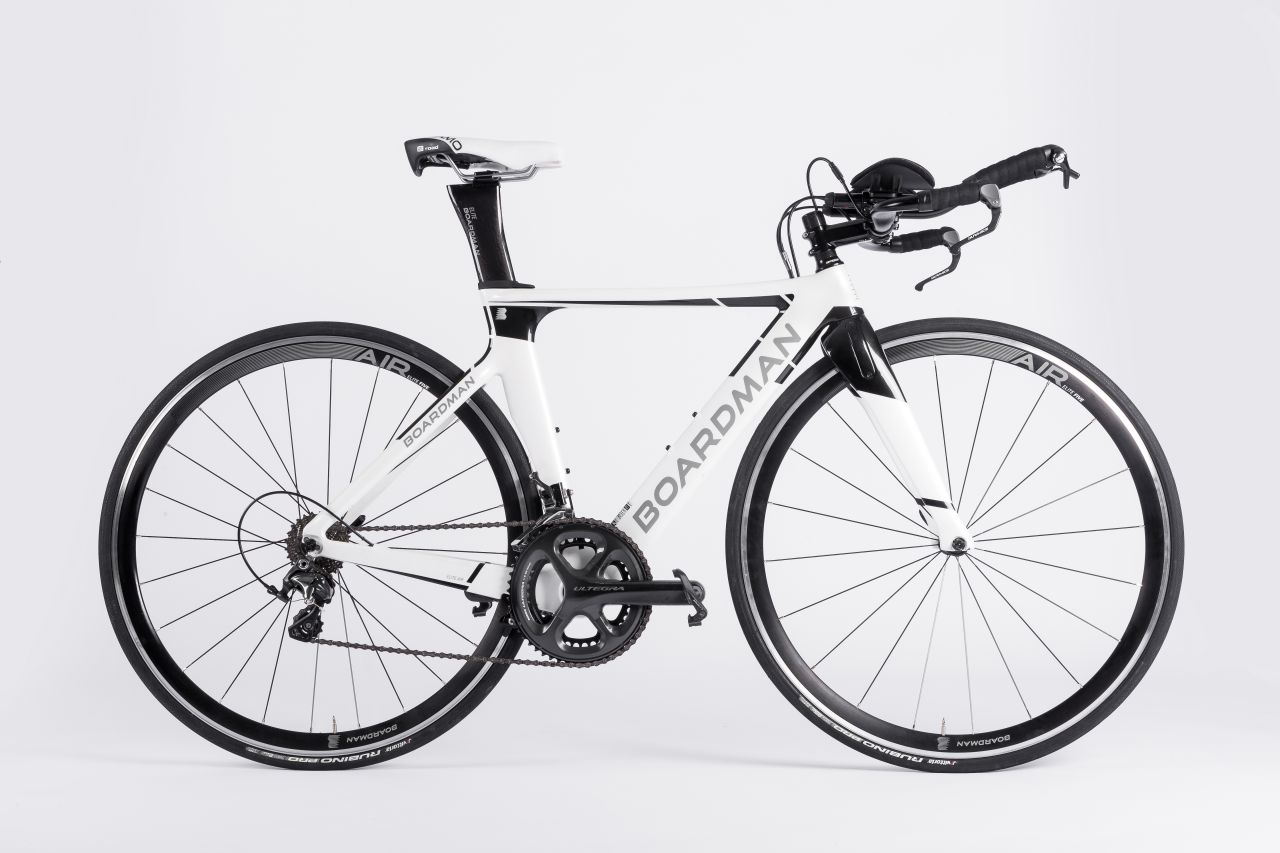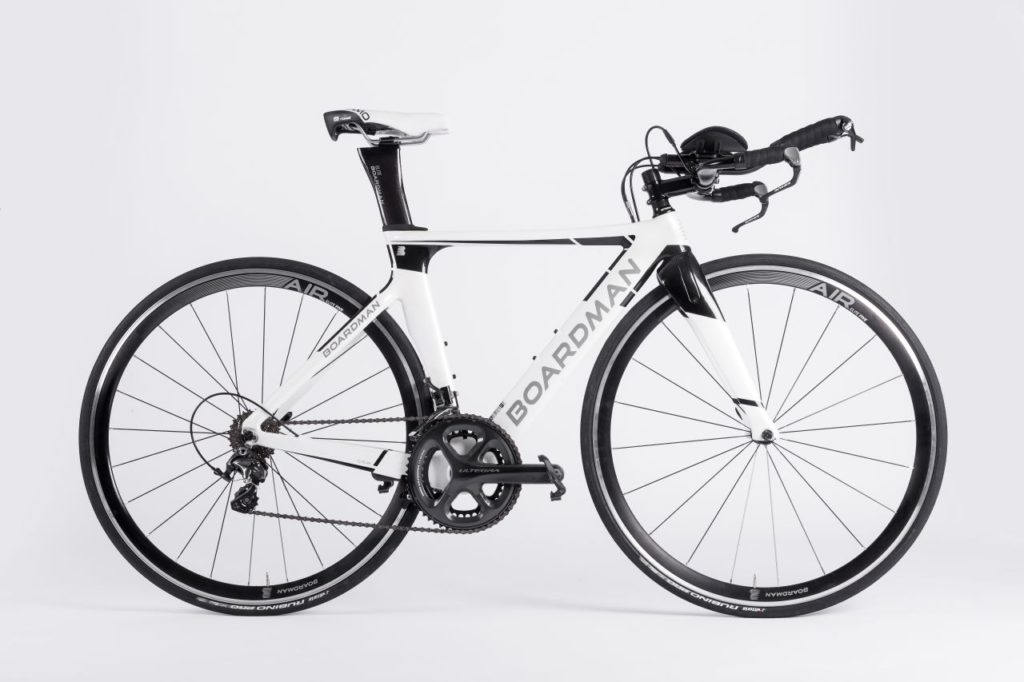 Shimano Dura-Ace and a small surprise on the ATT 9.0 gear
A bike such as the ATT 9.0 needed proper gear to be on the top of the list. That's why they might have chosen Shimano over other companies to work with them on this bike.
To be more exact about the Shimano gear Boardman used, they picked the Dura-Ace components over the rest. Let's see what we can find on this bike:
Rear Derailleur: Shimano 105 RD-5800-SS
Front Derailleur: Shimano 105 FD-5801
Crank: FSA Gossamer 53-39T
Shifters: Shimano Dura – Ace
Cassette: Shimano 105, 11-28
Chain: Shimano CN-HG601
The small surprise we can see on the gear is that Boardman also added the FSA Gossamer. But no need to worry, it's a crank of the highest quality we can find on the market.
Is the ATT 9.0 frame truly aerodynamic?
We need to say that the ATT 9.0 frame meets our expectations as cyclists. It might be true that the frame does not have something that we can say is truly surprising, but it allows cyclists to get what they want to reach with the bike.
Thanks to this addition, people can be safe that they will get a bike that meets their standards. No need to worry about having a frame that will not let them reach their wanted performance!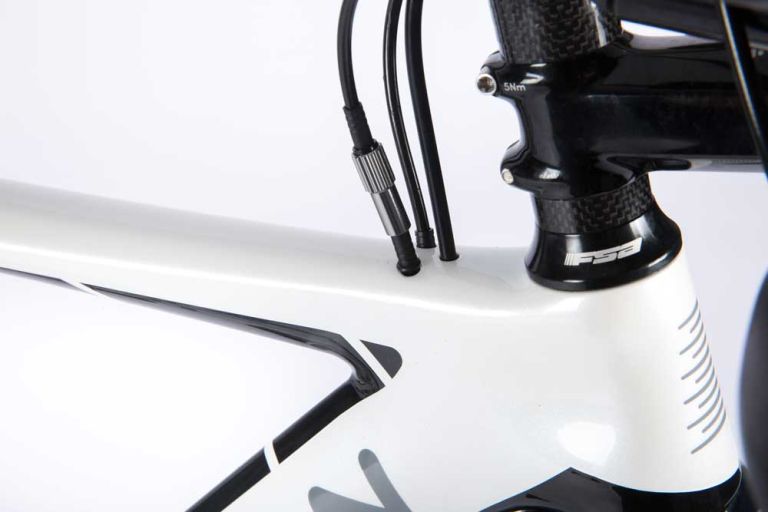 Boardman: Has they truly surprised us with the ATT 9.0?
So far, we have seen how much effort Boardman added to the ATT 9.0, no one can truly deny that. Everyone should be aware that being in the top 10 is a huge commitment, but it's also a great honor. And now, thanks to the ATT 9.0, Boardman is part of the best companies out there creating Triathlon bikes.