When seeing at the bike market, we get the chance to see new and impressive bikes that are designed to suit the needs of different cyclists. Whether it is road bikes, mountain bikes, or triathlon bikes, companies will try to give their best. Hence why we get to see bikes such as the Felt IA Advanced Ultegra.
Coming directly from Felt, a famous cycling company, we get to see impressive models. But, to be honest, we need to see and know more. And that's what we will do today, we'll meet all about the Felt IA Advanced Ultegra.
First impressions about the Felt IA Advanced Ultegra
A bike that will be used for triathlons will be built in a different way than other bikes. When a company is trying to create these kinds of bikes, they focus on power and the aerodynamic feeling cyclists should have.
Felt is not a company that is new to the market. They know what they are doing. They know that they need to create a bike that will suit cyclists' needs, and they put a lot of effort into their bikes. That's exactly what we can see with the IA Advanced Ultegra.
Something that Felt can be proud of is the fact that the IA Advanced Ultegra has been used in different tournaments. The previous models of this bike have proven to be just as good as the current one. Basically, it's a bike for winners.
If you are somehow familiar with the world of cycling, then you might have a clue about the components used in the bike. As the name stands, Felt work alongside Shimano, that's why we can see the Ultegra on the name.
So far, we can see that Felt truly worried about two important things. One of them is the fact that they are truly worried about making cyclists feel comfortable with the frame. On the other hand, we got the components. It's basically the perfect mix for what we mentioned before.
But, it's time to get into the details that truly matter to people. Let's talk more about the components and the frame of the IA Advanced Ultegra.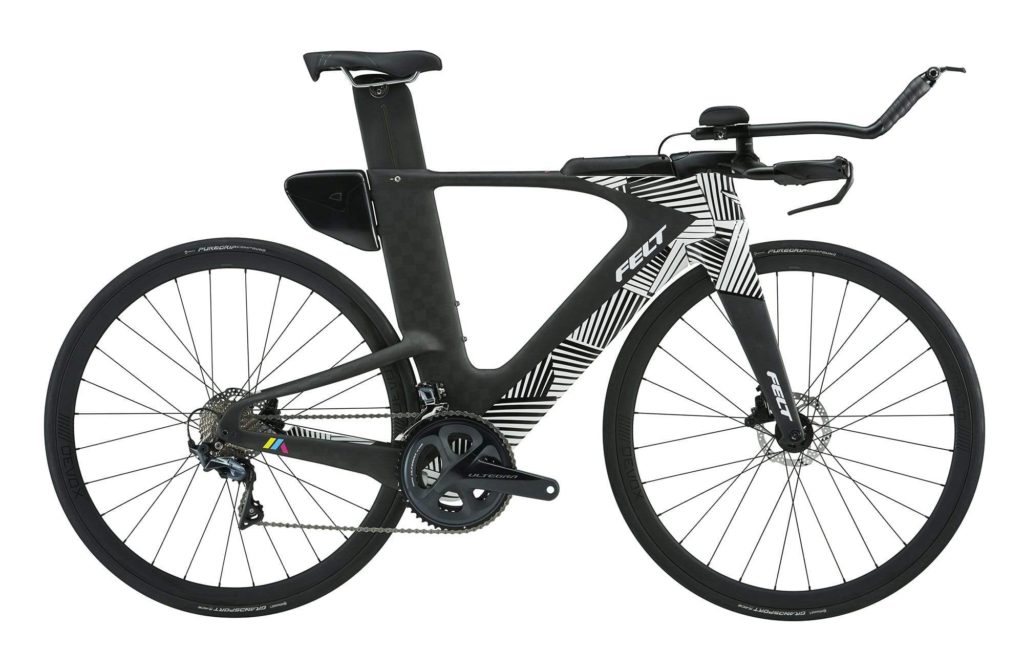 Shimano did it again: Present all over the IA Advanced
Shimano is one of the most important companies in the world. In most of the bikes, we can see that there are different components present that will ensure quality. Basically, when we read Shimano, we know that we'll get an amazing bike.
When talking about the Felt IA Advanced Ultegra, we get the chance to say that we'll have what we expect. Let's take a look to fully understand what we are talking about.
Front Derailleur: Shimano Ultegra R8000 braze-on
Rear Derailleur: Shimano Ultegra R8000 11-speed short cage
Crankset: Shimano ultegra r8000, 52/36t, 48 -51cm: 165mm, 54 -56cm: 170mm, 58cm: 172.5mm
Bottom Bracket: Shimano hollowtech BSA threaded
Chain: Shimano 11-speed
Cassette: Shimano 11-speed, 11-28t
Just what we expect, Shimano given Felt the proper component to make a quality bike.
TeXtreme carbon fiber: A safe bet for Felt
Something that is constantly changing is how complex frames can be. Felt knows that creating the proper frame will make cyclists fall in love with the bike a lot more than with a frame that will not help while performing.
That's why they are using the Felt Integrated Aero Tri Disc plus TeXtreme carbon fiber. This ensures that cyclists will get the performance they need without giving the aerodynamic feeling they want to have. As we can see, they really put a lot of effort into the Felt IA Advanced Ultegra.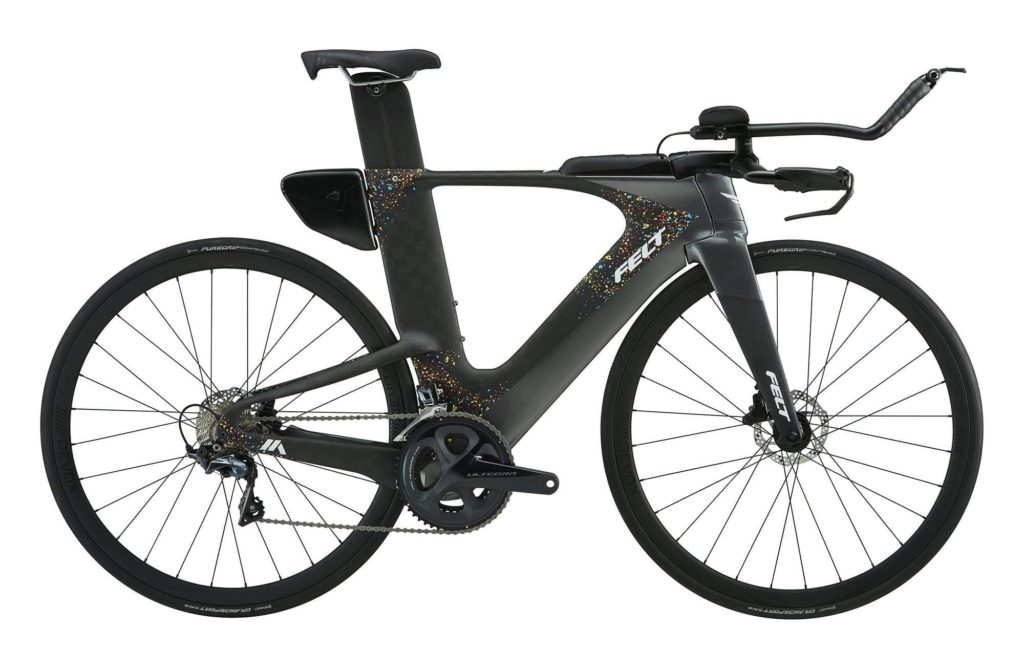 Is the Felt IA Advanced Ultegra truly worth it as a triathlon bike?
Many companies try to create a bike that meets the standards of the people. Is not a secret that as years pass by, companies try to do a better job. And the Felt IA Advanced Ultegra is the living proof of that. So, in case you are looking for a truly worth bike, here you have one.