In case you are wondering if there's a bike that was designed for pro cyclists, chances are that you are looking for the Bianchi Aquila CV. It might be enough of the Specialized, Berria, and even Canyon bikes, so it's time to see a new bet from a different company.
The Bianchi Aquila CV is what a lot of cyclists have dreamed about in the past, and now they have the chance to get their dreamed bike.
Is the Bianchi Aquila CV the dreamed bike of every cyclist?
We do know that saying that a bike is the dream of every cyclist might be exaggerated, but the Aquila CV is truly impressive. When we say that even a pro should use it, we truly mean it.
The first thing we need to realize about the Aquila CV is how properly optimized the bike is. We are not seeing a simple triathlon bike that lacks optimization to give the best performance, we are actually seeing a bike that was tested hundreds of times.
But obviously, there's more. A company such as Bianchi would not settle down with just a frame. There's more behind a bike that we know that can be used at a professional level thanks to the other features that it has.
Leaving the optimization aside, we need to focus on other important aspects of the bike, such as the components and the frame.
First of all, let's talk about the components. We know that there are different companies out there trying to be on every bike in the market, but Shimano is the one that offers the best gear at this moment.
Thus why Bianchi chose them and we can see that the Aquila CV has Ultegra components on it. What does this mean, you might be wondering, well, it means that you won't lack performance while riding on this bike.
And, we can't forget about the frame, which is always important on bikes like the Aquila CV. In this case, Bianchi surprises us with the Countervail technology, something that we haven't seen before.
But, enough talking about the details in a simple way. Let's get to see all the details that Bianchi added for cyclists.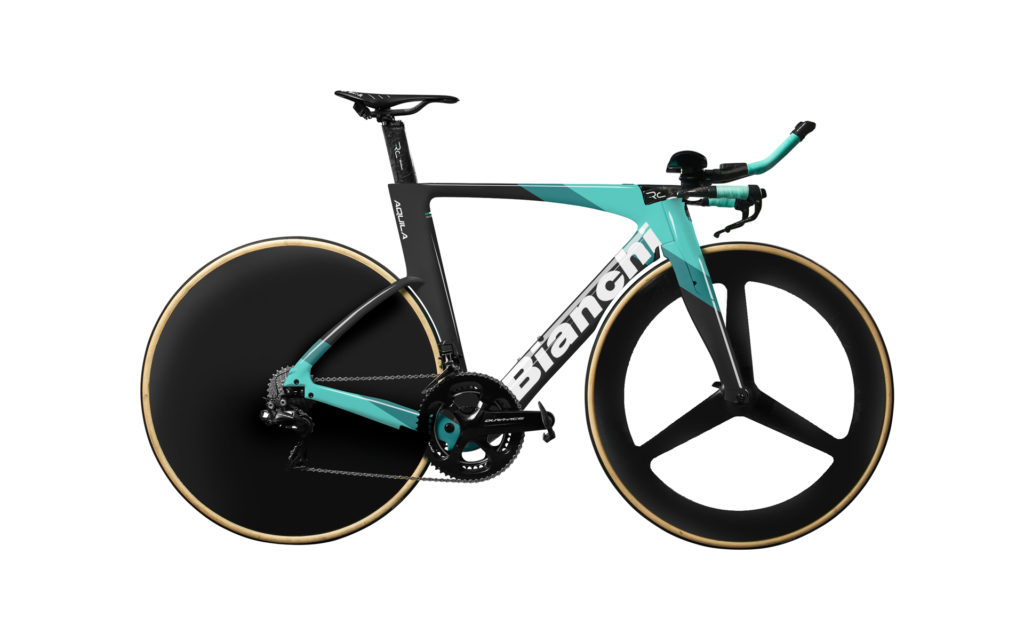 Is Ultegra the proper choice for the Aquila CV?
If Bianchi worked so hard to make the Aquila CV a bike that is envied by other companies, they won't be adding cheap components to the formula.
In this case, Ultegra is one of the best choices for those who use Shimano. Bianchi knows this, and we are about to see exactly which gear they chose to be part of this amazing project. We might get a little surprise over here.
Shifters: Shimano Dura-Ace Sl-bsr1 2x11sp, Bar End Type
Rear Derailleur: Shimano Ultegra Rd-r8000 Ss 11sp
Front Derailleur: Shimano Ultegra Fd-r8000
Crankset: Shimano Ultegra Fc-r8000 52x36t, Hollowtech Ii, Crank Length: 165mm-xs, 170mm-sm, 172.5mm-md, 175mm-lg
BB: Shimano Sm-bb72-41b
Chain: Shimano Ultegra Cn-hg701-11, 11sp
Sprocket: Shimano Ultegra Cs-r8000, 11-12-13-14-15-17-19-21-23-25-28t
Brakes: Bianchi Aero-860-bi, Alloy Forged, and Cnc Aluminum Arms
Brake Levers: Shimano Dura-Ace Bl-tt79 For Tt/Triathlon
As we mentioned before, the chosen gear comes from Shimano. But not only Ultegra is present, but Dura-Ace is also there. Also, there's a plus, and is that we can see that Bianchi added some gear as well!
Countervail technology and a carbon frame: Is it worth it?
The Aquila CV has a frame structure that allows people to properly enjoy a ride on the bike. Also, they know that having a bike that has an aerodynamic structure is important, and that is not missing on the Aquila.
With the addition of the Countervail technology and the electronic shifting on the formula, the frame is beyond ready to conquer different roads all over the world.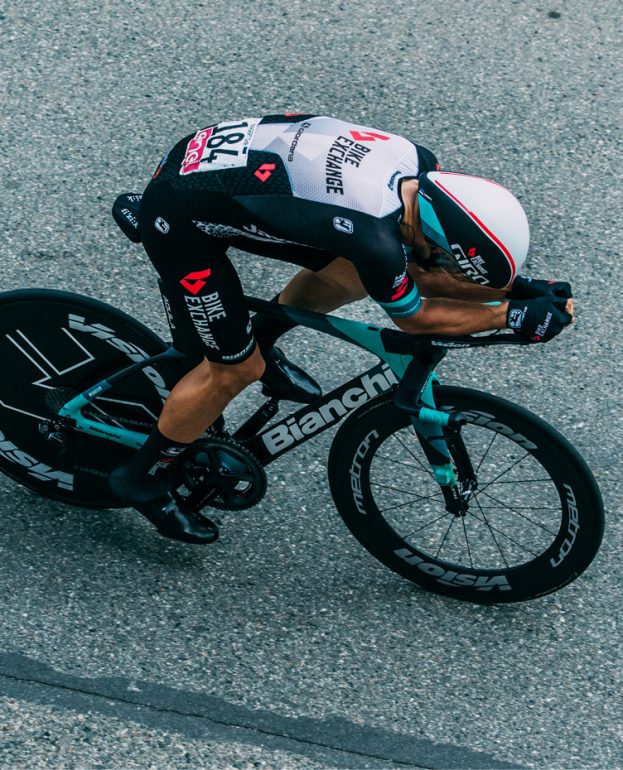 Bianchi Aquila CV: Is it truly a bike for pros?
Saying that is a bike for pros after seeing all that the Bianchi Aquila CV has, is quite appropriate for it. The company made a big effort creating it, and now we have the chance to enjoy it.