There are hundreds of companies out there that are constantly trying a bike that will suit the need of every cyclist in the world. It might sound difficult to achieve but is worth saying that companies always try to do their best. Canyon is a living example of it.
Year after year they design new bikes, such as the Speedmax CF SLX 9, which has proven to be a worthy bike for triathlons. Let's get to know more about it.
The newest Canyon Speedmax model for 2021
Canyon is a company that has created some of the best bikes throughout the years. No one can deny that. They learned how to build bikes that will suit the needs of every single cyclist in the world, and they won't stop for now.
So far, we have seen that Canyon likes to work alongside Shimano, one of the biggest companies out there creating bike components. While working on the Speedmax CF SLX 9, we get to see that they have chosen one of the most powerful equipment for triathlon bikes.
Something that Canyon had in mind while creating this bike is that people are always looking to go faster, and with this bike, they won't feel like they need to do it. This is something that amazes people and makes it a pretty competitive bike.
People can also use the Speedmax CF SLX on gravel adventures. There's no need to suffer a lot on trying to choose another bike when you can get the best of both worlds in the same place.
But there's more when we talk about a bike that was created by Canyon. As cyclists, we know that the frame is also an important piece of a bike. That's why the company choose a carbon frame to give the aerodynamic feeling people like to feel on triathlon bikes.
So far, we have seen a small portion of what the Speedmax CF SLX 9 is offering to us. We truly need to give a deeper look to understand everything it has prepared for those who want to ride on it.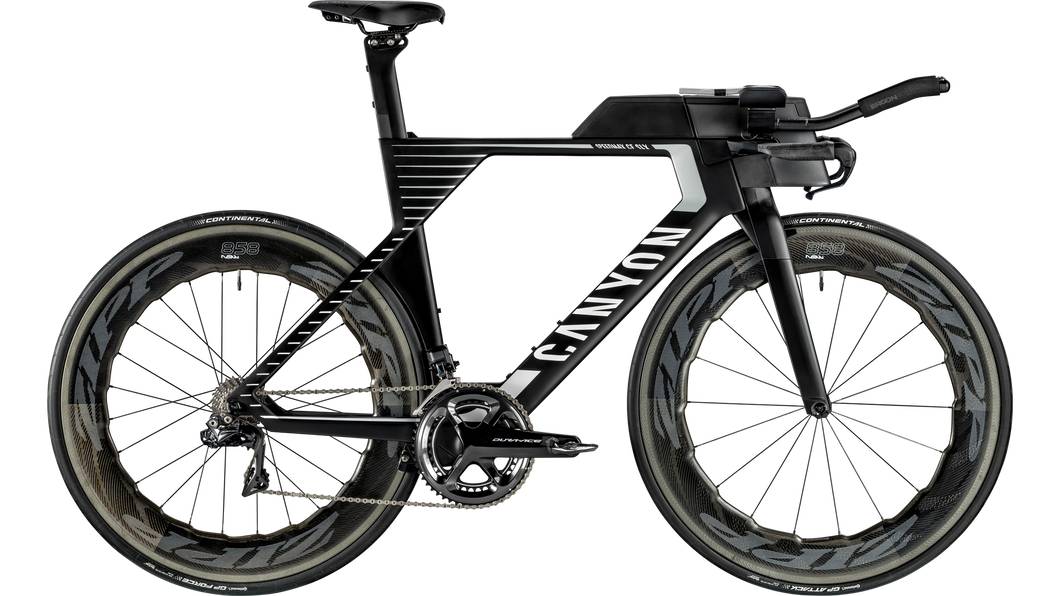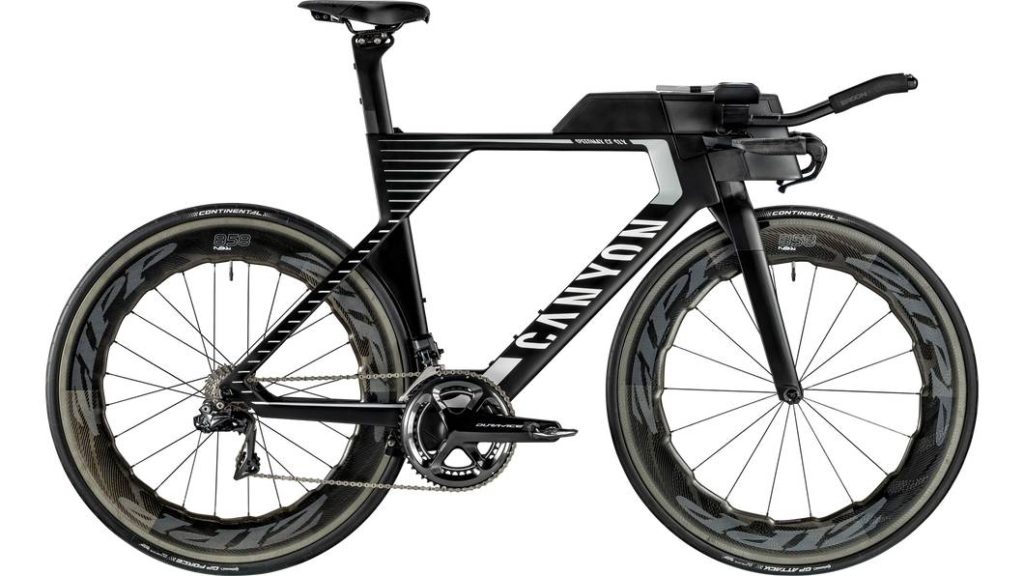 Shimano and Canyon: Together once again
Shimano and Canyon have worked together on different occasions. The company has chosen the Nipons over and over as they have proven that their components are truly worth having on a bike.
When looking at the Speedmax CF CLX, we get to see what Canyon wanted to do by adding the Dura-Ace components to the bike. As these components come from one of the high-end series of Shimano, people can stay sure that they will get what they need. Let's see what they got for us.
Rear Derailleur: Shimano Dura-Ace Di2 R9150, 11-speed Short-cage 11-speed derailleur, max. cassette size: 30T, Shadow shifting technology.
Front Derailleur: Shimano Dura-Ace Di2 R9150 For 2×11 speed setups, with automatic trimming, braze-on mount.
Shift Lever: Shimano Dura-Ace Di2 R9160 TT 2s / Shimano Dura-Ace Di2 R9160 TT 11s / Shimano Dura-Ace Di2 R9160 Remote TT.
Cassette: Shimano Dura-Ace R9100 11-25 11s.
Crank: Shimano Dura-Ace R9100.
Bottom bracket: Shimano Pressfit BB92 Pressfit BB86 standard, compatible with 24 mm axles, featuring Hollowtech 2 technology.
Chain: Shimano HG901 11-speed. High-end chain with complete SIL-TEC treatment on plates and roller, for increased durability and efficiency.
As we can see, Canyon chooses the best components that were available at the time.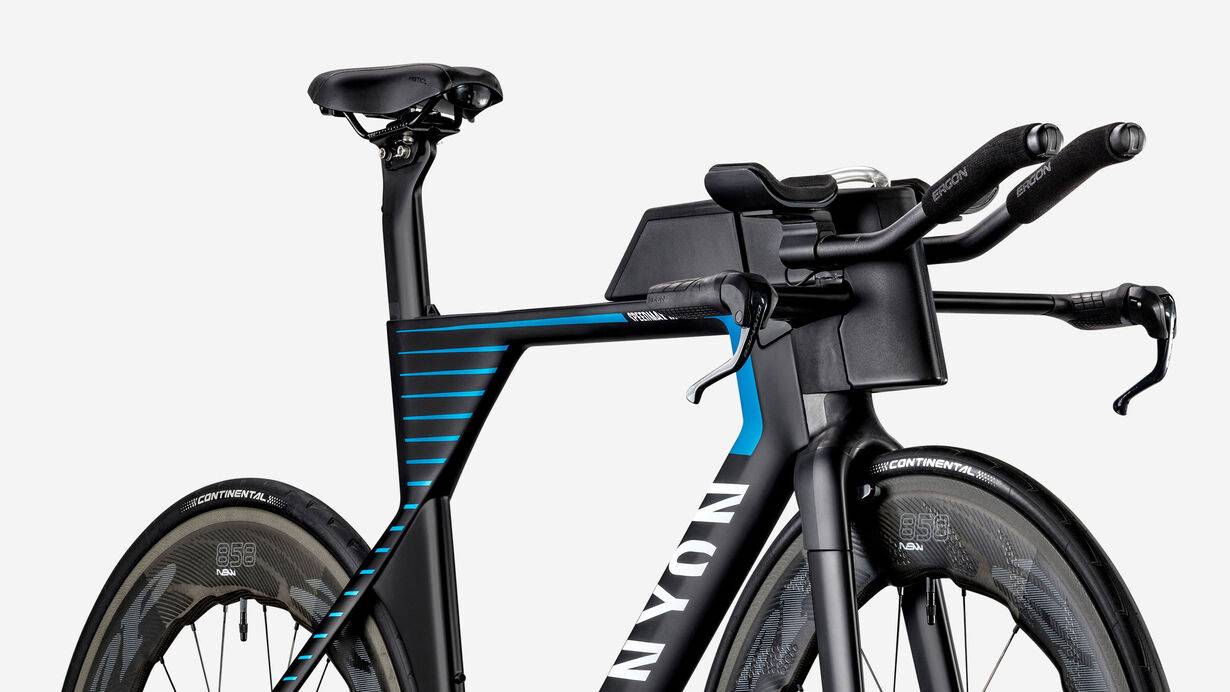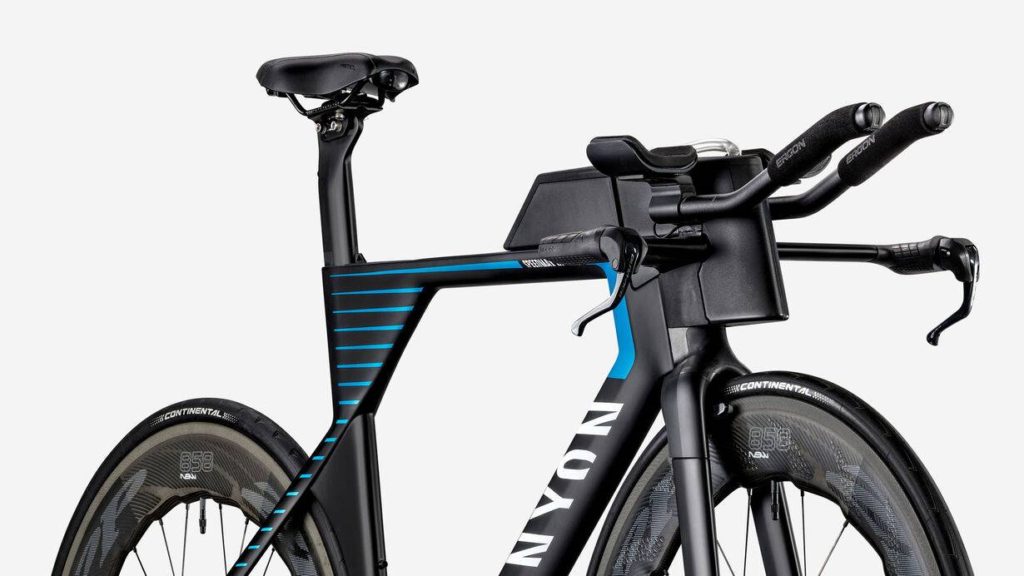 Speedmax CF SLX 9: Keeping carbon frames for an aerodynamic feeling
Something that has become quite common in the industry is the fact that most companies are using carbon frames. Canyon didn't change that a lot, but they improved what they were offering to people.
That's why the company worked pretty hard in order to create a frame that would work well with all the components added to the Speedmax CF SLX 9.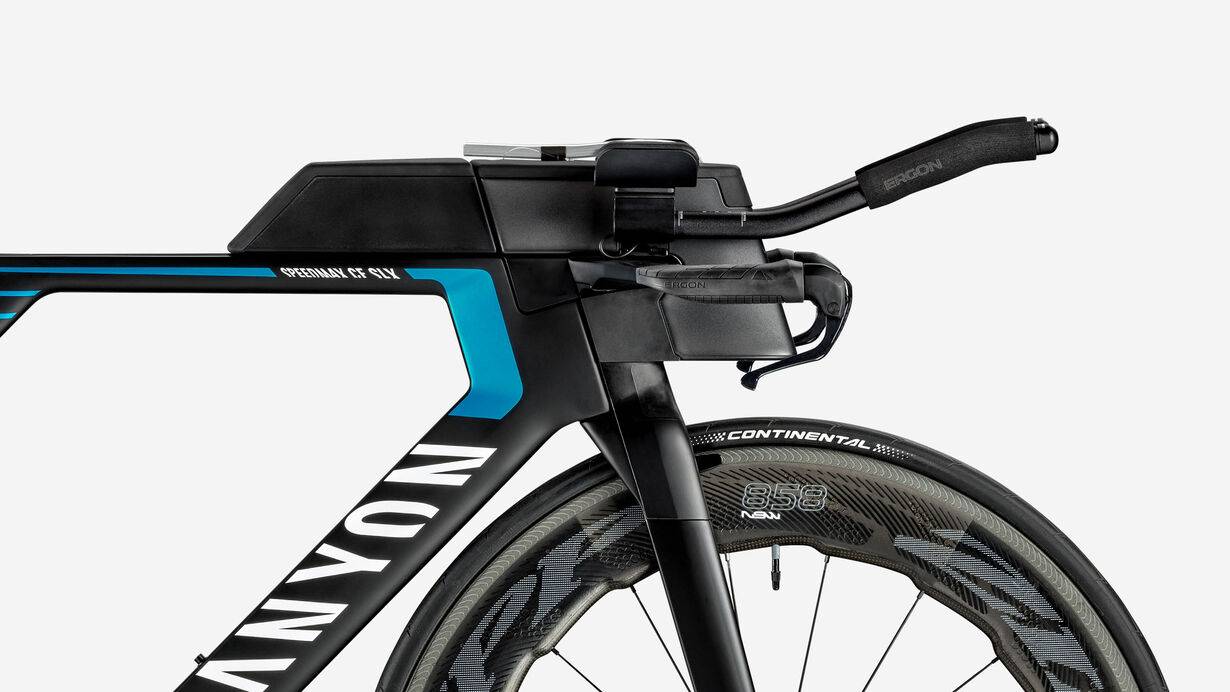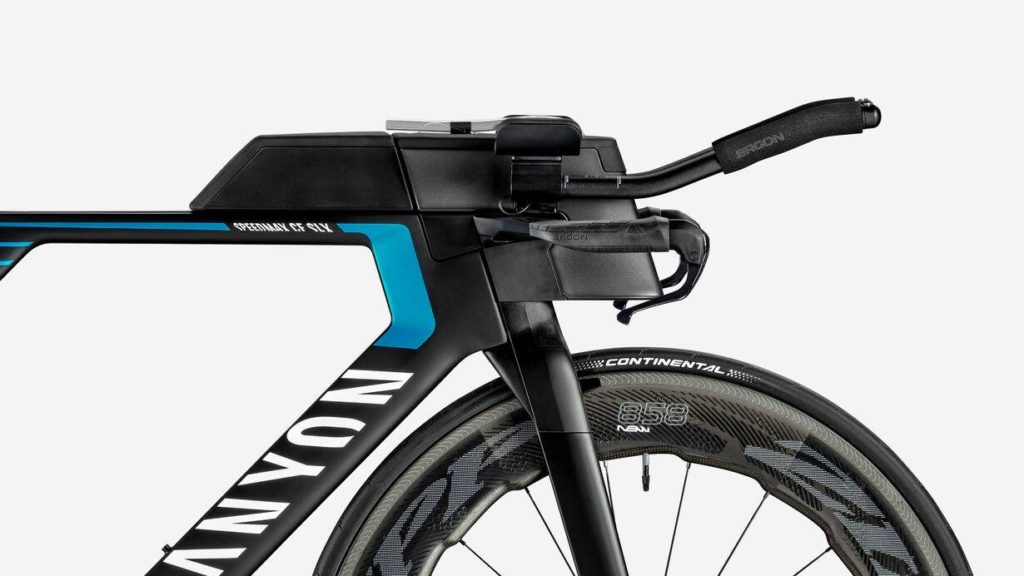 Speedmax CF SLX 9: Aerodynamic and powerful as a bike could be
The Speedmax CF SLX 9 is powerful, and that's something cyclists will always be looking forward to. So, in case you need a triathlon bike, the Speedmax is surely one of the safest bets you can do.