Top 10 Mountain Bikes of 2021
Mountain Bikes are the kind of bikes that are always on people's sight due to how famous they have become over the past years. Just like E-Bikes and Road Bikes, Mountain Bikes always bring new models to people. This year is just as promising as we, bike lovers, can expect.
Stumpjumper EVO Comp Alloy
Specialized said about the EVO Comp Alloy is that they don't consider that this bike is regular. They made it 100% excellent, and so far, we don't have a single doubt about this.
They made the front area lighter and wider with exceptional front traction. You can now ride through long trails without worrying about if your bike is going to make it or not.
The EVO Comp Alloy has a particular M5 aluminum frame that completes the perfect bike for most people out there.


BMC Fourstroke 01 ONE
When we talk about BMC, we also talk about something near perfection, and no one can deny it. The company from Switzerland has been around for years, and they know how to surprise people with high-end mountain bikes.
The Fourstroke has a premium carbon frame that comes with SRAM equipment in most of the bike parts. If we mix both of them, we get to see a bike that's near perfection, or that's what we think.
The Fourstroke will take you wherever you want to go, and that's a fact.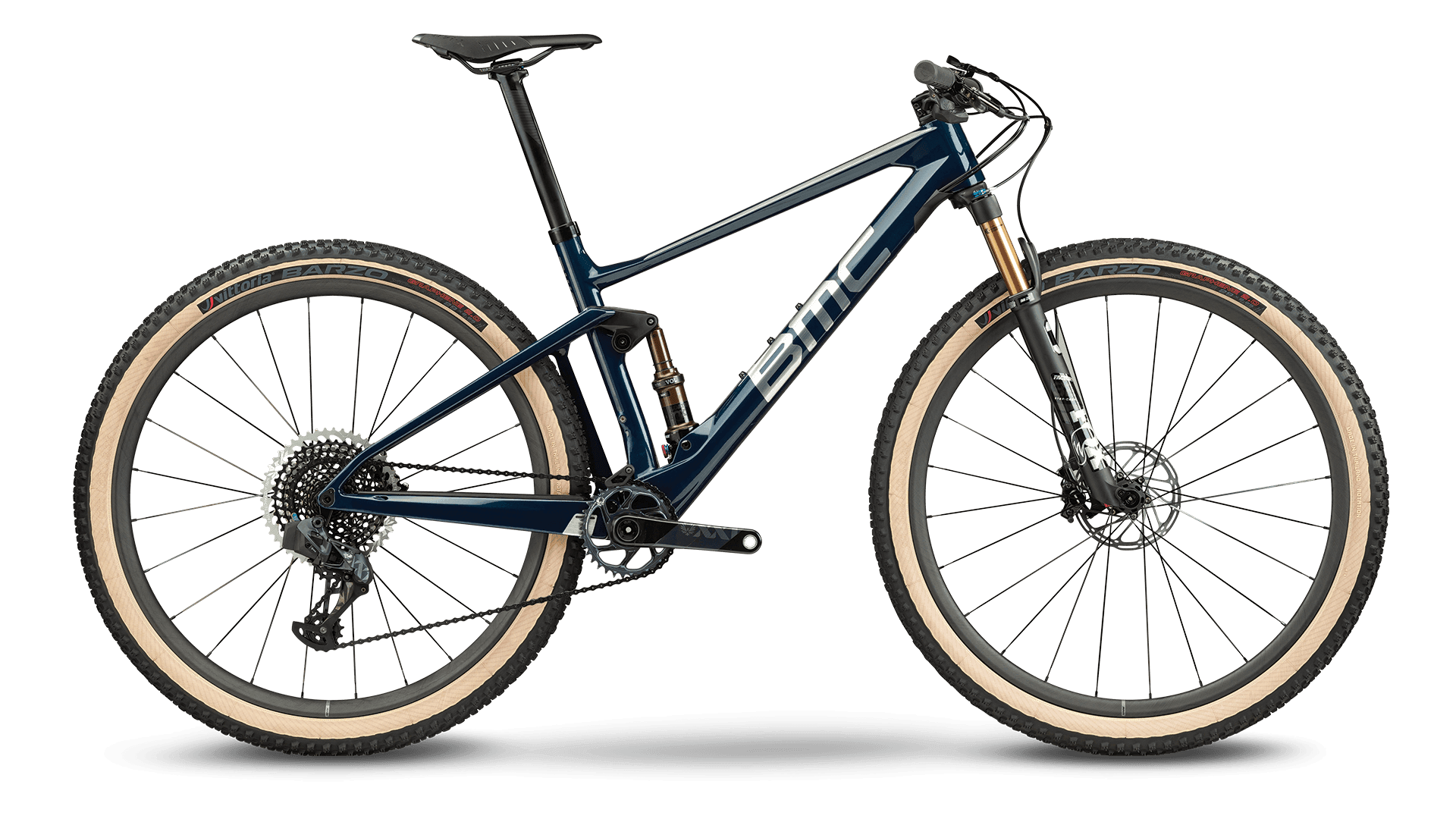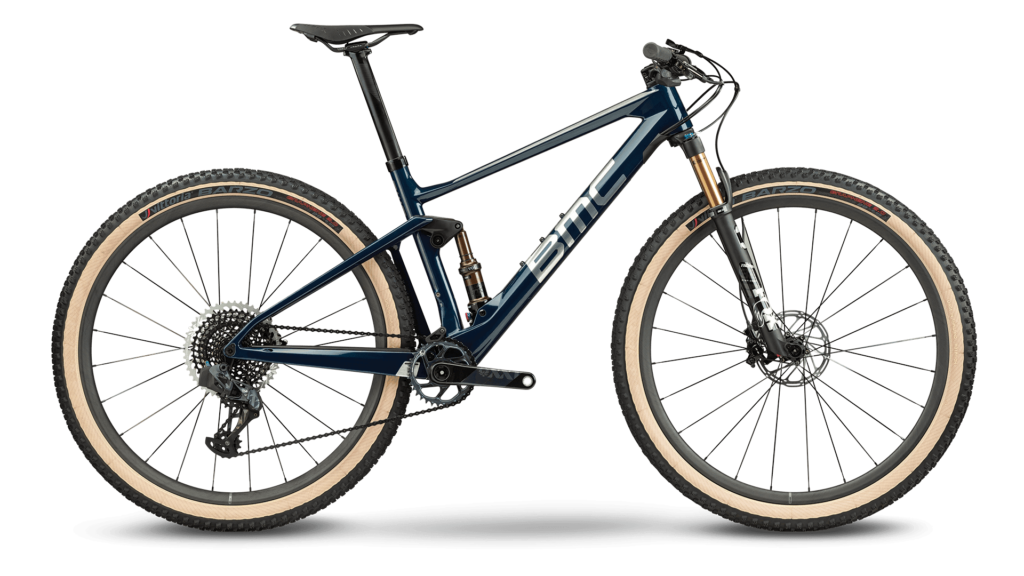 Scott Spark RC 900 PRO
The Scott Spark RC 900 PRO is one of those bikes that you imagine riding. If you have ever dreamed about being on a bike and going down a mountain, you probably were dreaming about the Spark RC.
We must say, in the first place, that this is a pretty complete mountain bike. The frame is made with HMF carbon, which makes a pretty good choice. Mainly because it faces different challenges out in nature.
Combined with FOX, Shimano, and RockShox technology, we have to say that the Scott Spark is the dream bike for most of us.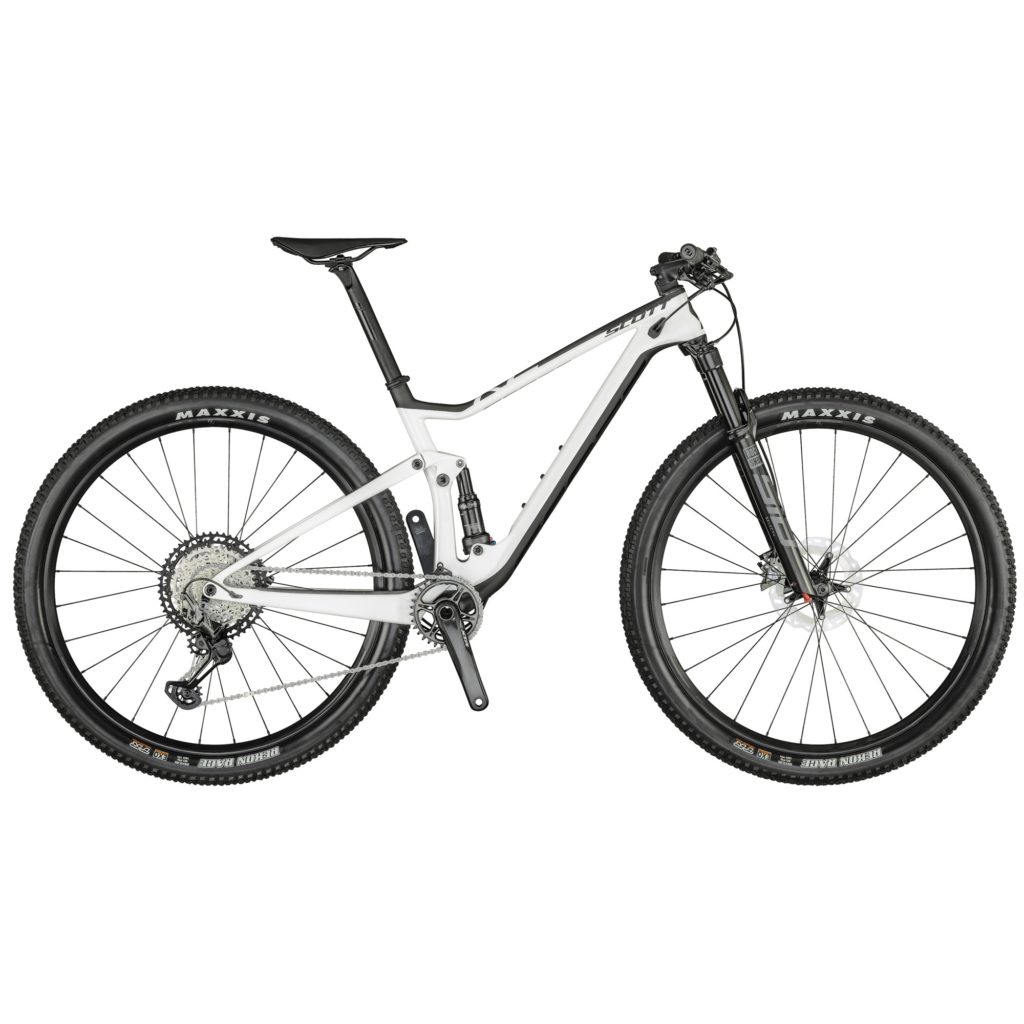 Canyon Lux CF SL 7.0
The Canyon Lux CF SL 7.0 is the perfect mix of what we can find between a mountain and a road bike.
We can find a 12 velocities transmission and a FOX suspension to assure people they get a top performance no matter where they are. The combination between high-notch and top-quality pieces is just what we were looking for.
We complete this fantastic mountain bike with a carbon frame that will make us dream about riding down a mountain.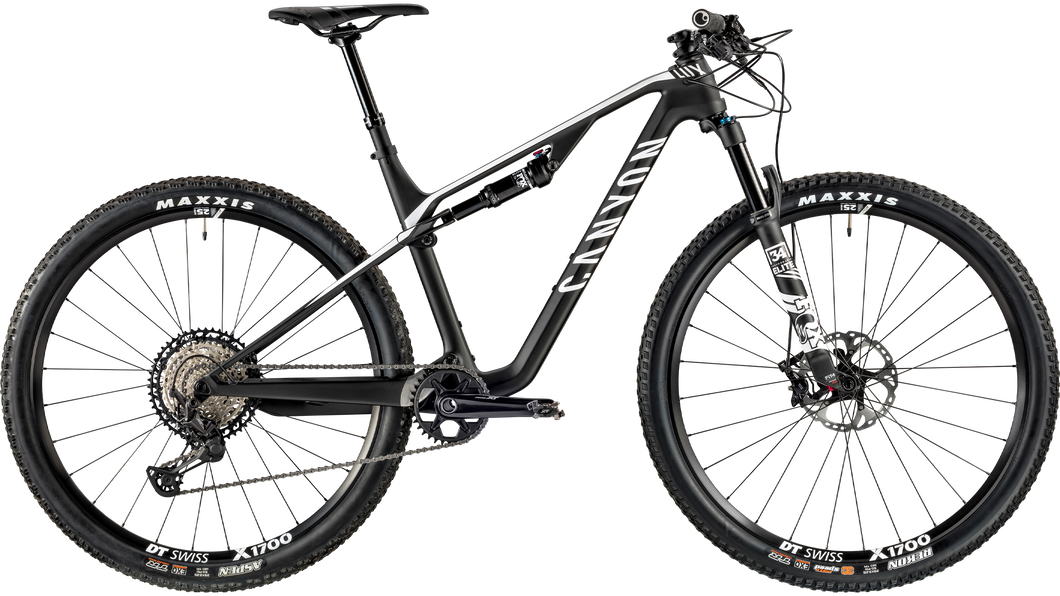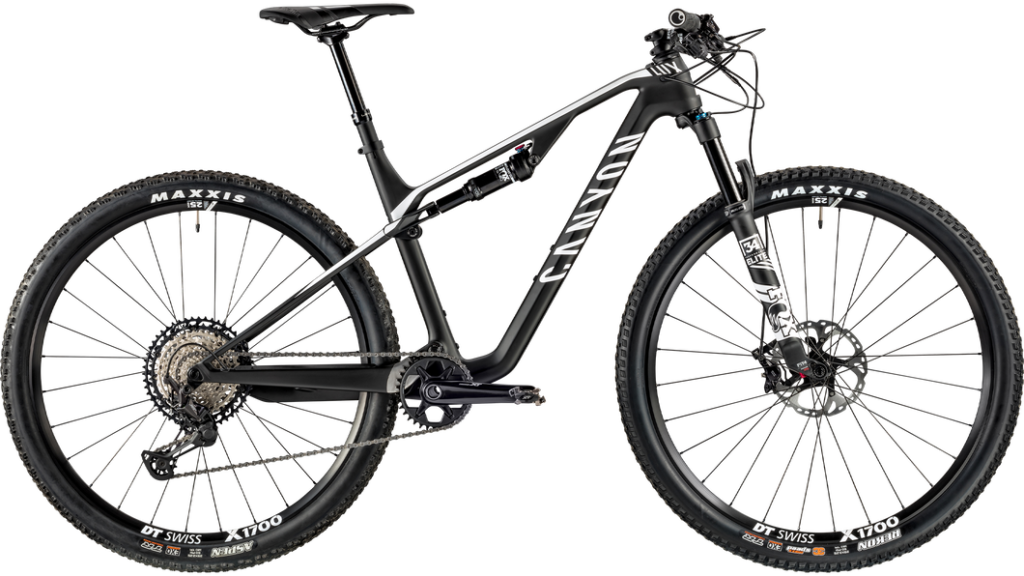 Ibis Ripmo V2 XT
The Ibis Ripmo is one of the most promising bikes Ibis have ever designed. Made out of people's favorite bikes, the Ripmo V2 XT is like a complete combination of different mountain bikes.
But Ibis decided to go for a personalized design rigid to improve a well-known one. The Ripmo V2 XT is made to be used in high-performance rides, and we must say it has fantastic climbing abilities overall.
The Carbon frame is an excellent choice for an aggressive yet professional mountain bike.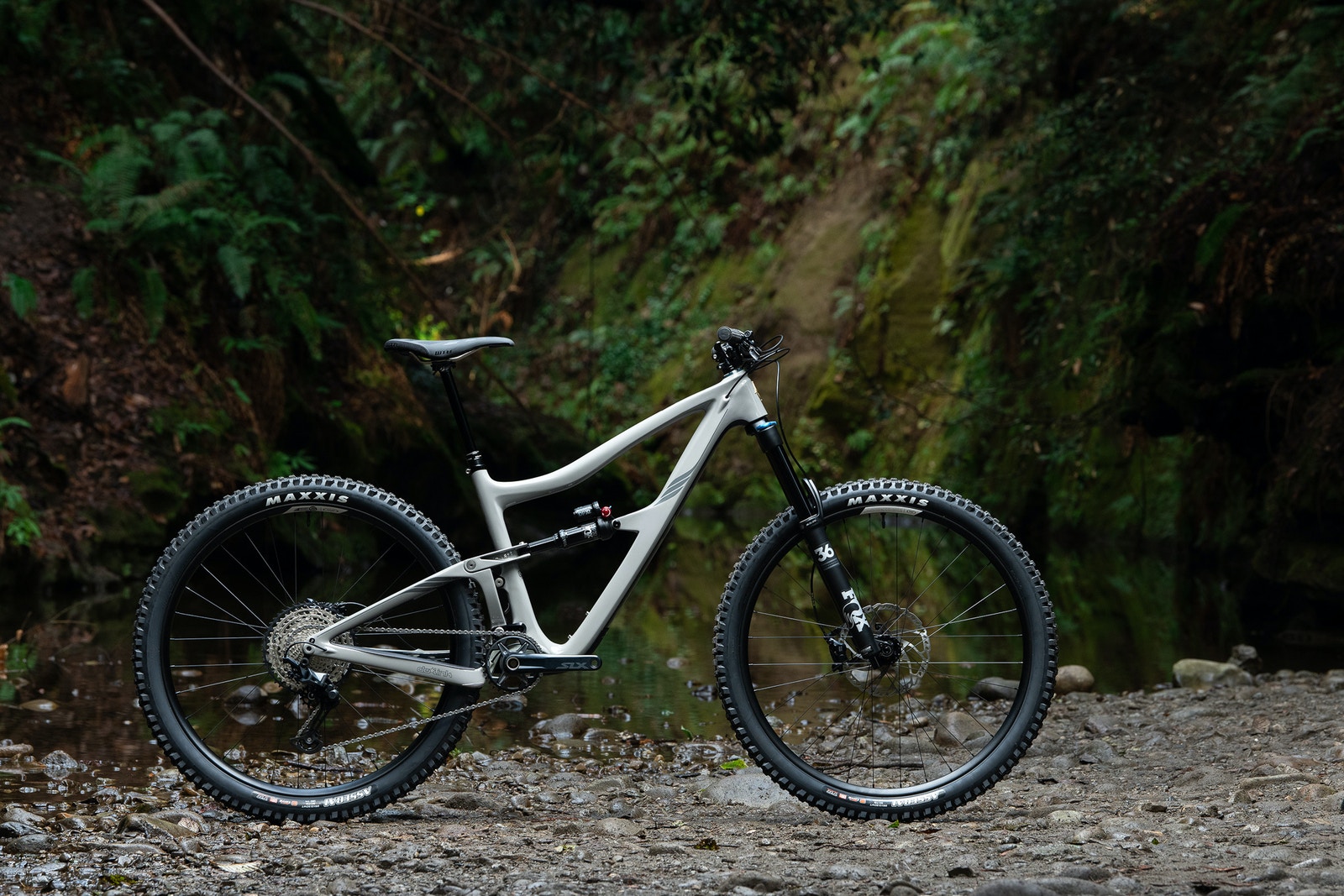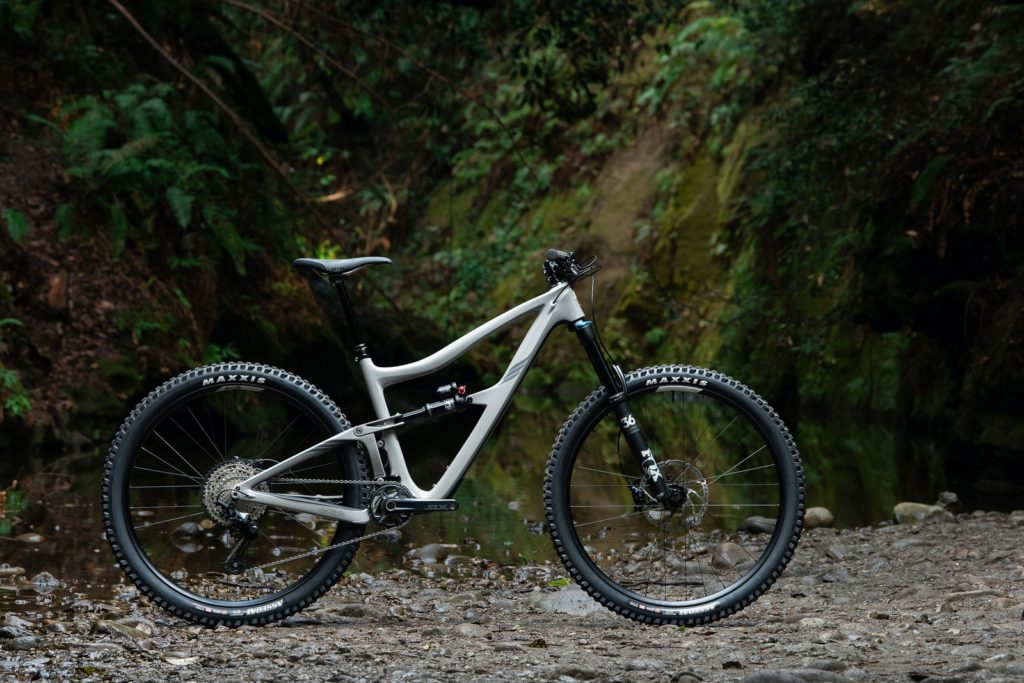 Norco Shore 1
Norco is something different from what we have seen in the past. The Shore 1 is a mountain bike that will let you amplify most of your instincts while riding in those natural trails you love.
We found a hydroformed alloy frame designed by Norco that's combined with the latest Horst Link suspension that will assure a smooth ride for as long you want to.
Lastly, we found that this bike has FOX and SRAM technology to make it the perfect combo for mountain lovers.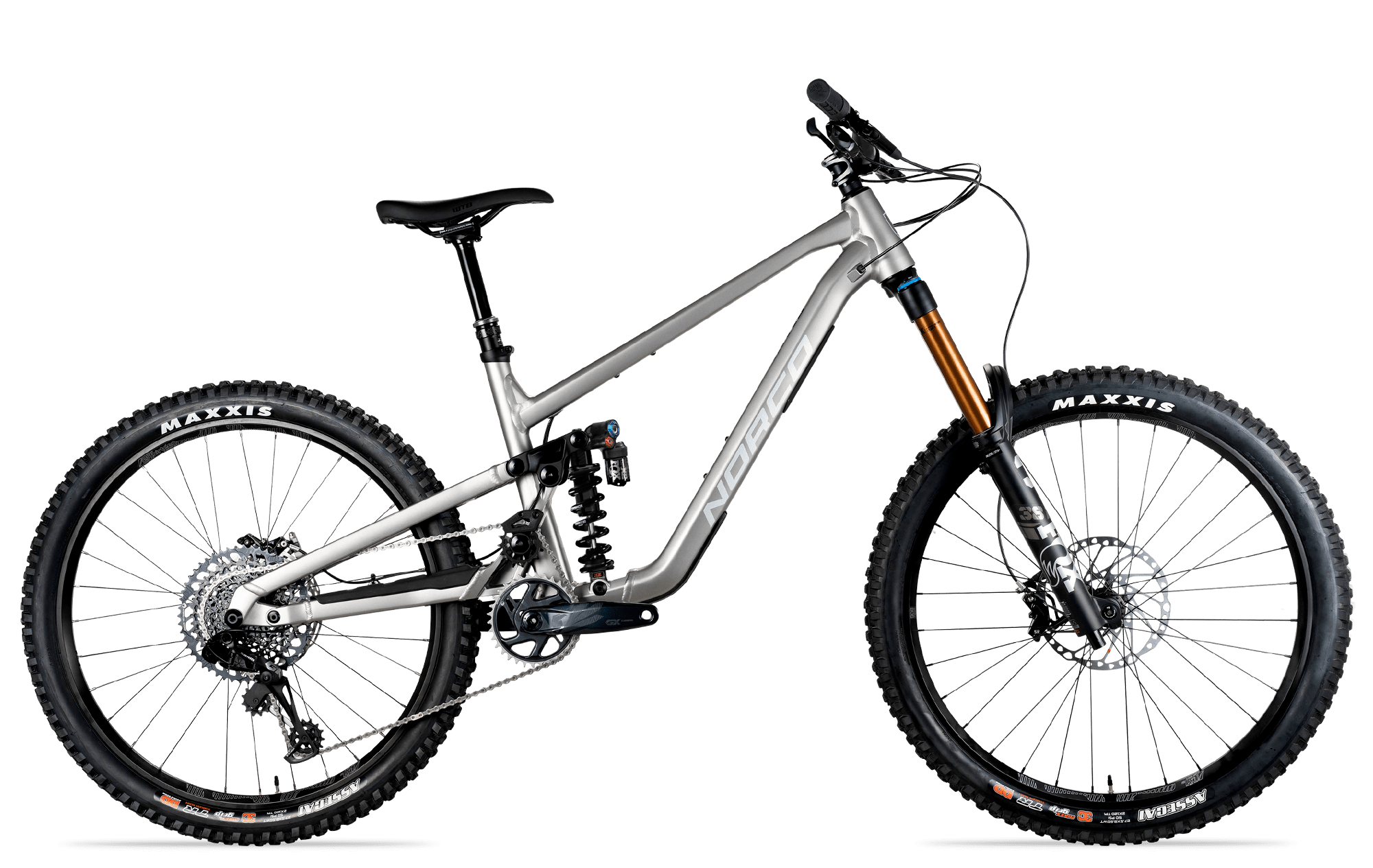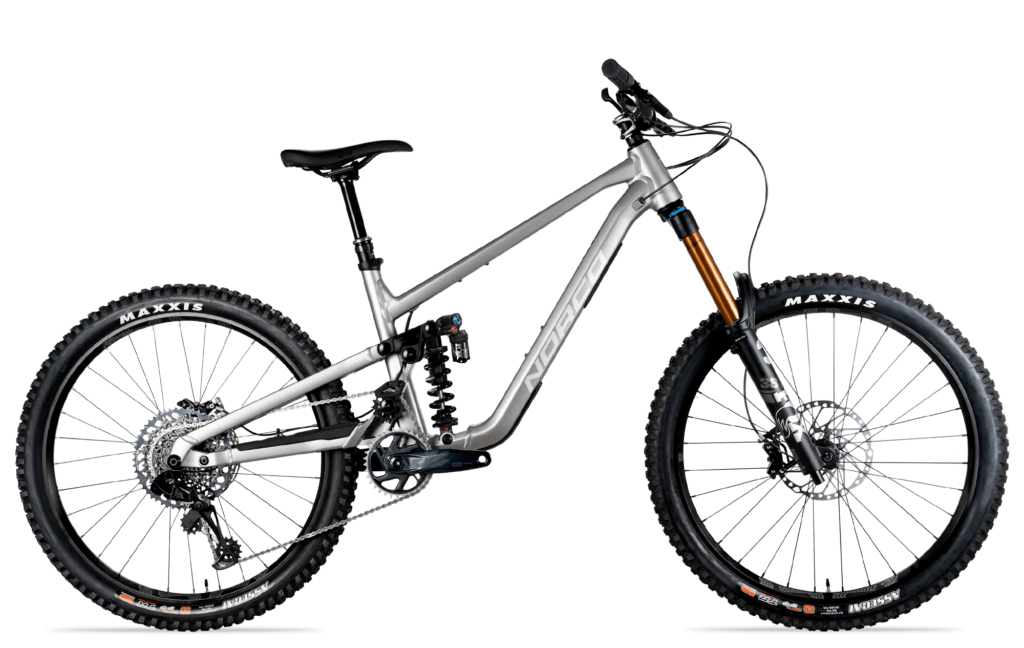 Trek Supercaliber 9.9
The Supercaliber 9.9 is meant to be the fastest, lighter, and capable cross-country bike out in the market.
The Trek Racing Factory selected this bike to be out in the World Cup due to its made. People can find an exclusive IsoStrut shock absorber with a Supercaliber suspension that, when mixed, gives a result that's almost out of this world.
The Trek Supercaliber 9.9 is a high-notch mountain bike thanks to the attached gear and premium carbon frame.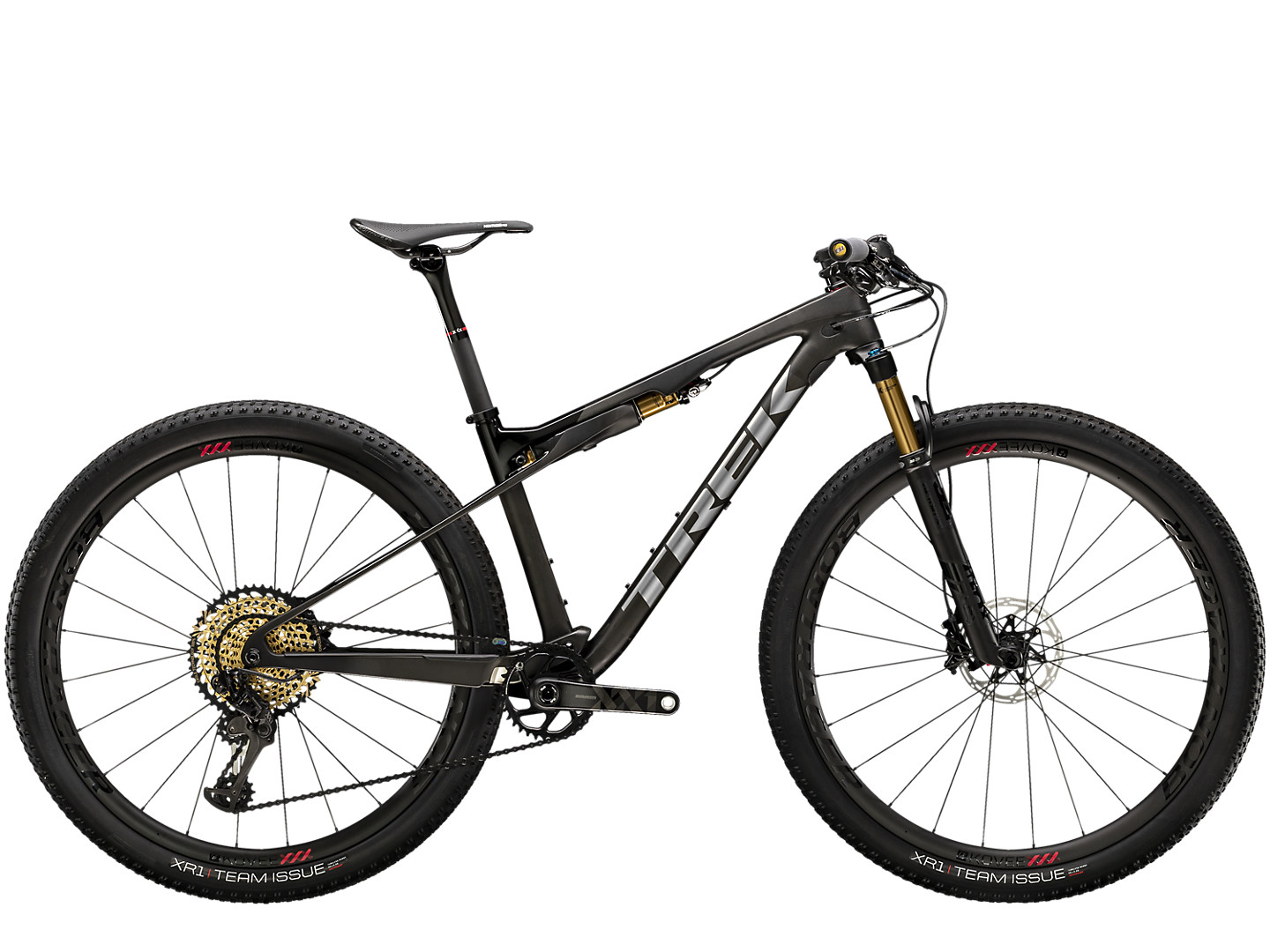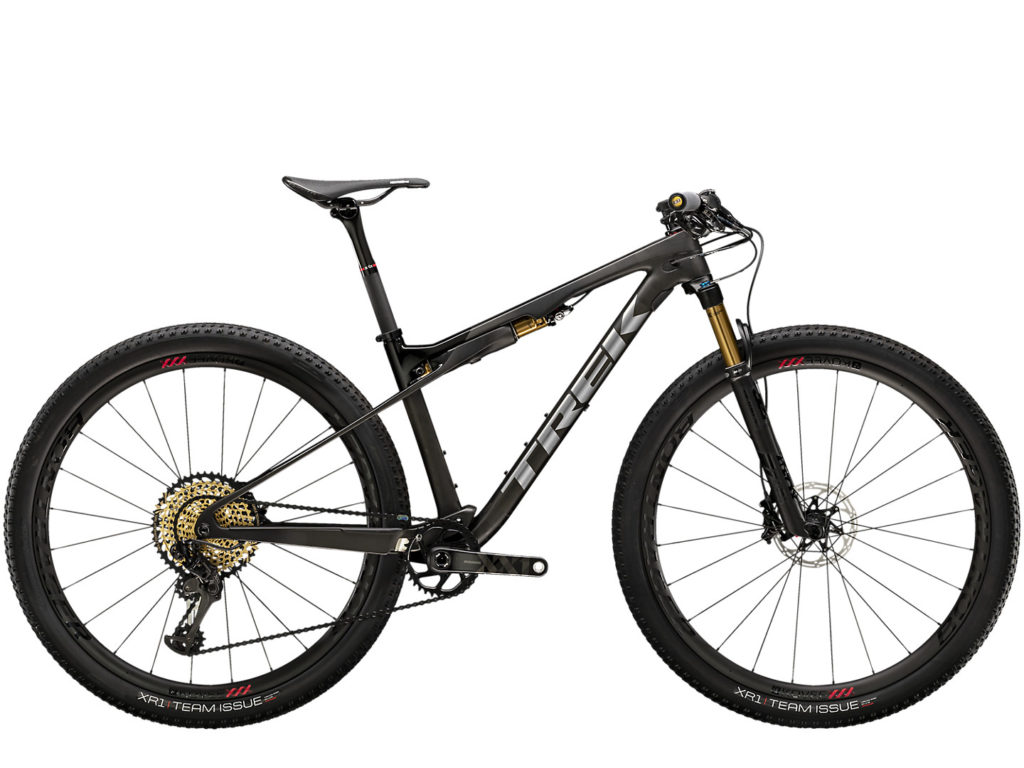 Berria Bravo BR LTD
Berria is an excellent company that dedicates to make top-tier bikes. One of the best examples we can find at this moment is the Bravo BR LTD model.
Made with a Bravo 5 BR frame that Textreme fabricated, we can see that this bike offers a higher resistance. The SRAM XX1 AXS Ultimate Eagle is used for velocities with an electronic and wireless system attached to it.
With several options to customize it, we can say that the Berria Bravo BR LTD is a solid choice for mountain bikers.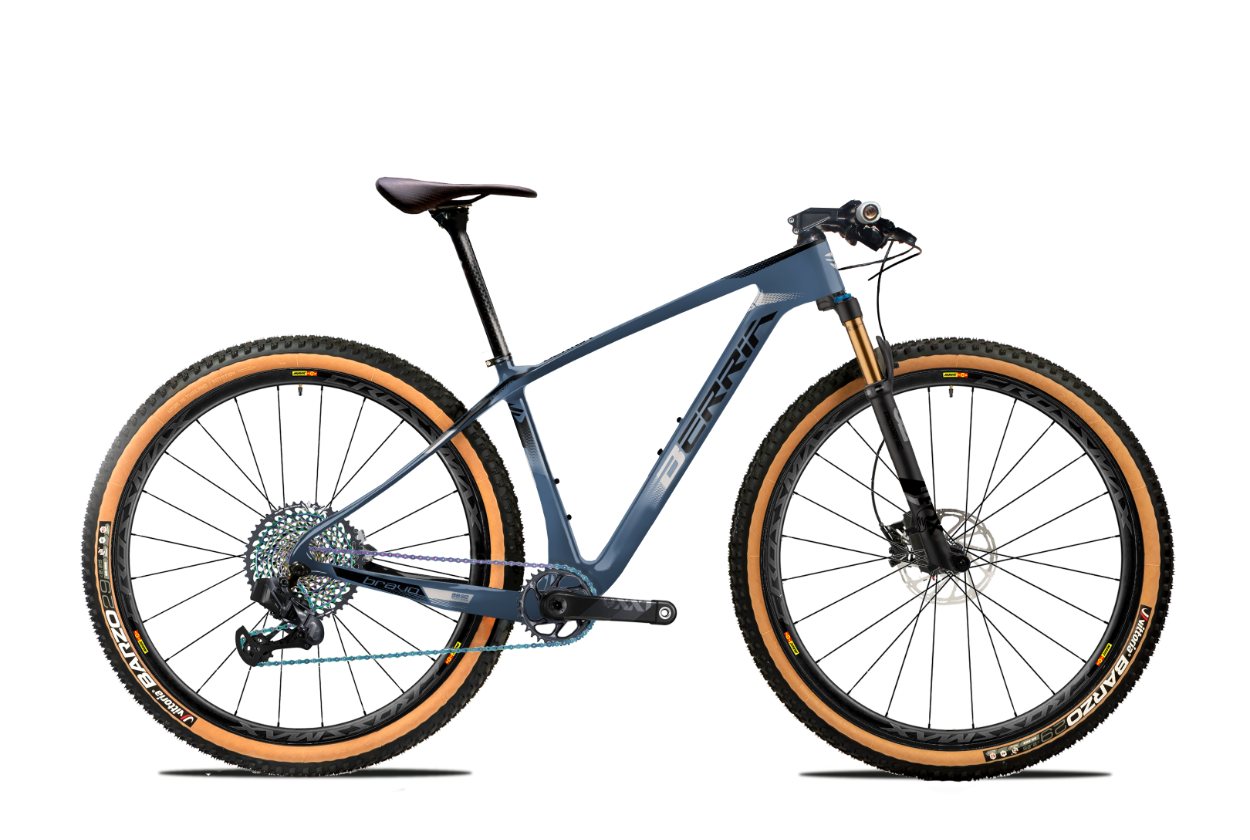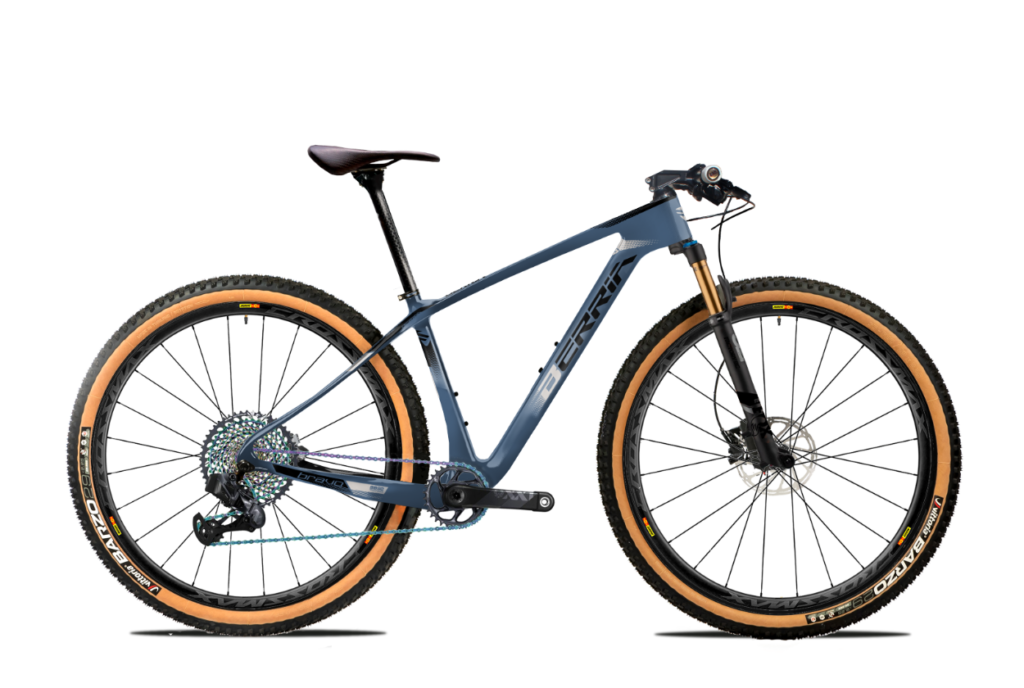 Santa Cruz Hightower
The Hightower model is something that Santa Cruz introduced to people a long time ago because this model is similar to the Megatower. The difference is that the new family member is more potent than other models from Santa Cruz.
The Santa Cruz Hightower comes with a VPP suspension that will help you to mop most of the bumps in your way. The carbon/aluminum frame will also give you the feeling that you are riding a monster.
We must say that Santa Cruz managed to make the Hightower a pretty balanced bike overall.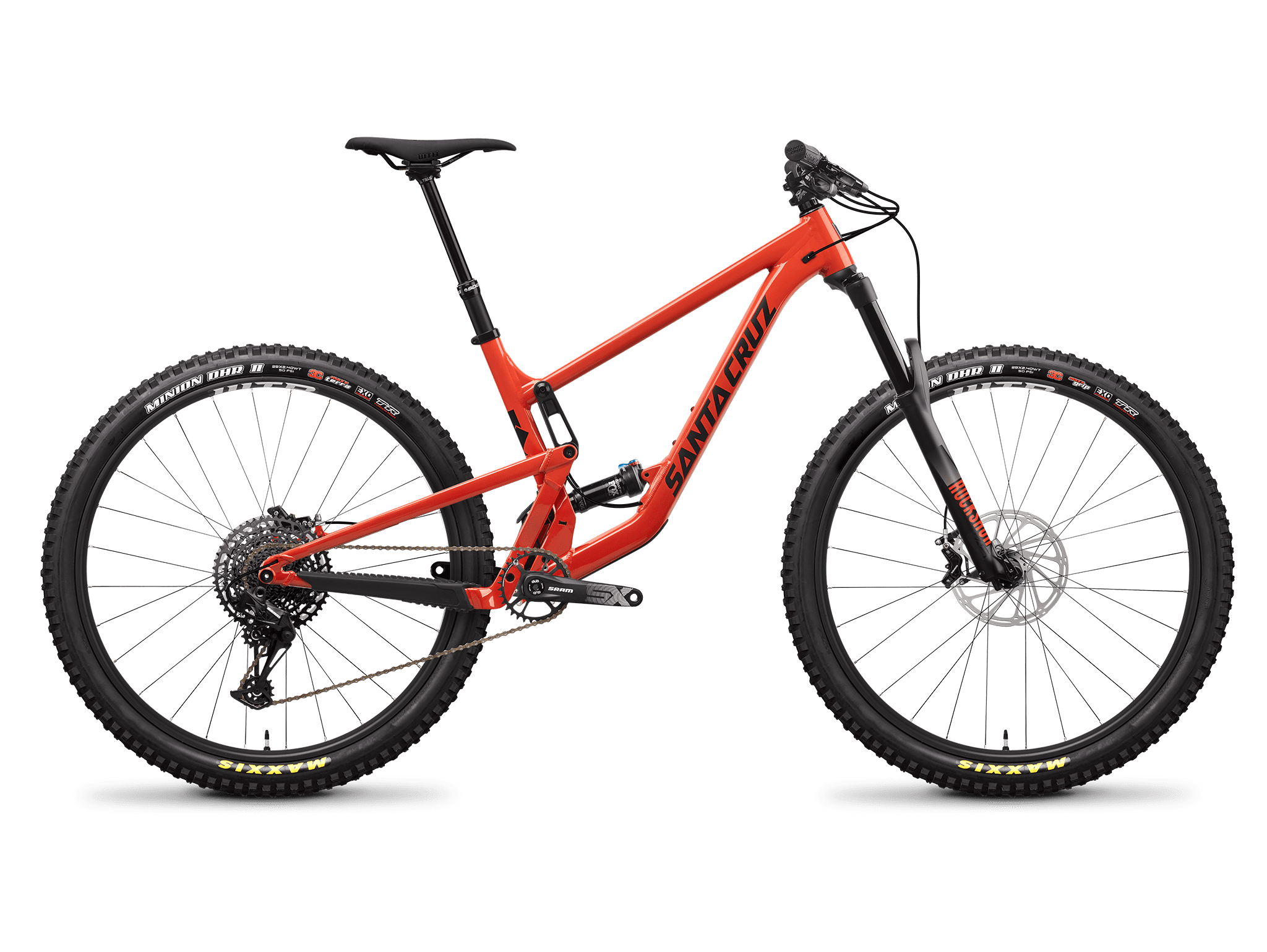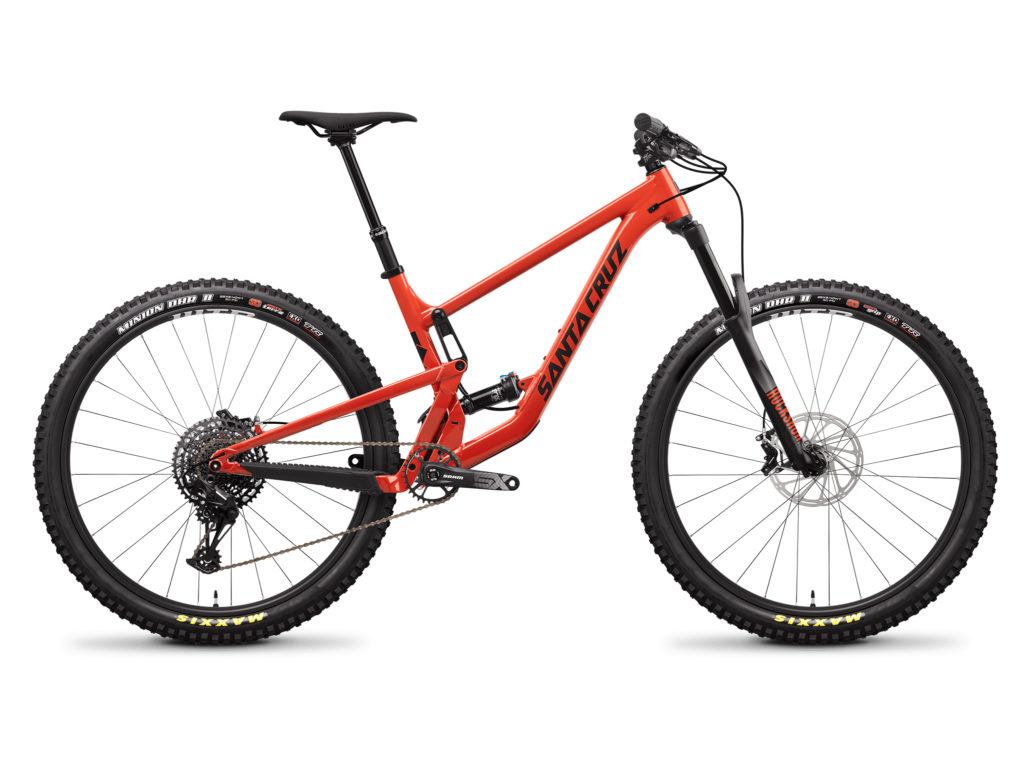 Giant Fathom
We are aware that Giant knows how to make excellent bikes, and the Fathom is the best example we can get at this moment for mountain bikes.
You can get your dose of singletrack on a fun hardtail that will give you control at every given moment. The combination of the lightweight frame with robust suspension and up to 27" wheels will deliver loads of traction for you to enjoy.
Also, the Fathom comes with an ALUXX SL aluminum frameset. This means that the bike is meant to be owned by hard trail lovers.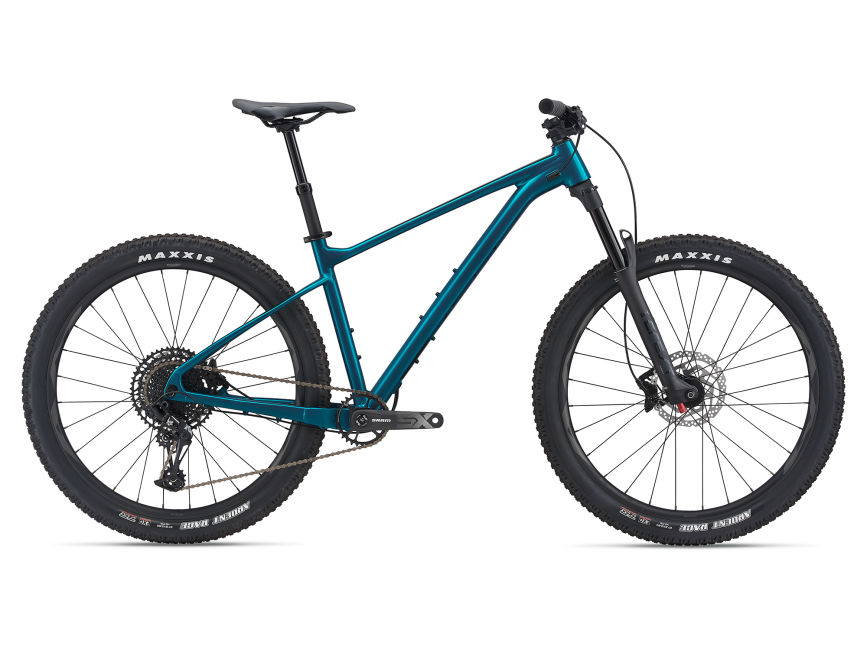 Top 10 Mountain Bikes: Conclusion
After watching different mountain bike models, there is something that we can be pretty sure of: these bikes are ready to show people who are the actual monster on the road.
That's why you can choose the one that suits you better, but definitely, picking just one is a pretty hard choice to make.