People will always see that companies will always try to create an impressive bike. So far, we have seen amazing bikes, and year after year, we get to see even more impressive bikes. The Berria Bravo BR LTD is the perfect example of it, and today it's time to understand why we say that.
Let's get to know the Bravo BR LTD
Berria is a company that has surprised us a lot with the bikes they have been creating. It is kind of complicated to say that they have delivered low-quality bikes, as they have truly proven that they can make some impressive bikes.
It can turn out somehow complicated to say that their bikes should not belong in the top 10 of the most impressive mountain bikes, as they truly have shown to be worth the spot.
In 2021 we got the chance to see some pretty awesome bikes from Canyon, Specialized, Trek, and many other companies. But it's time to meet the one that made a lot of people fall in love with Berria.
As we can expect, the Bravo BR LTD added some quality components and a pretty solid frame that will give the support every cyclist in the world expects to have. But it's not enough just to mention that the bike has what people want.
On one hand, we have that the components are developed by SRAM, a well-known company. On the other one, we have a frame that for most of us, has proven to one better than other carbon frames used in different bikes.
But, enough talking. Let's give the true look that the Bravo BR LTD deserves and see all the surprises it has.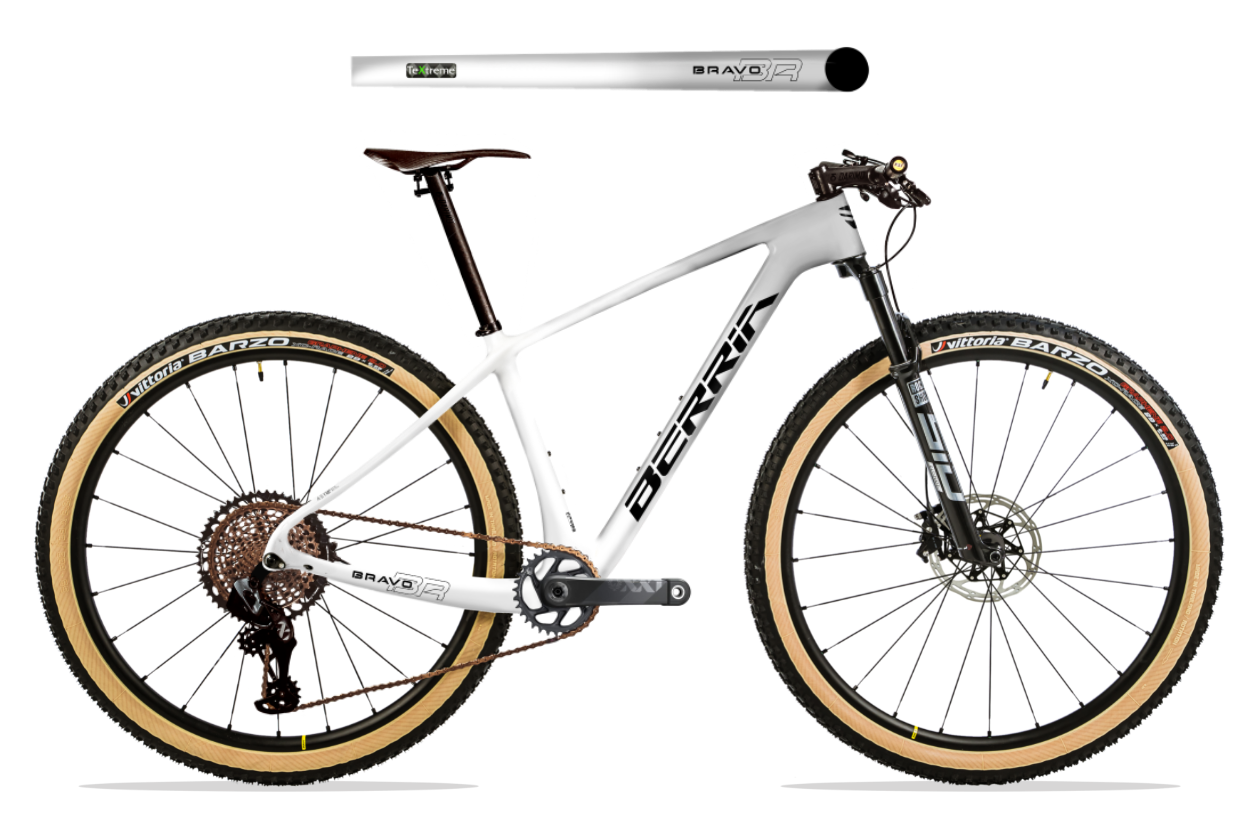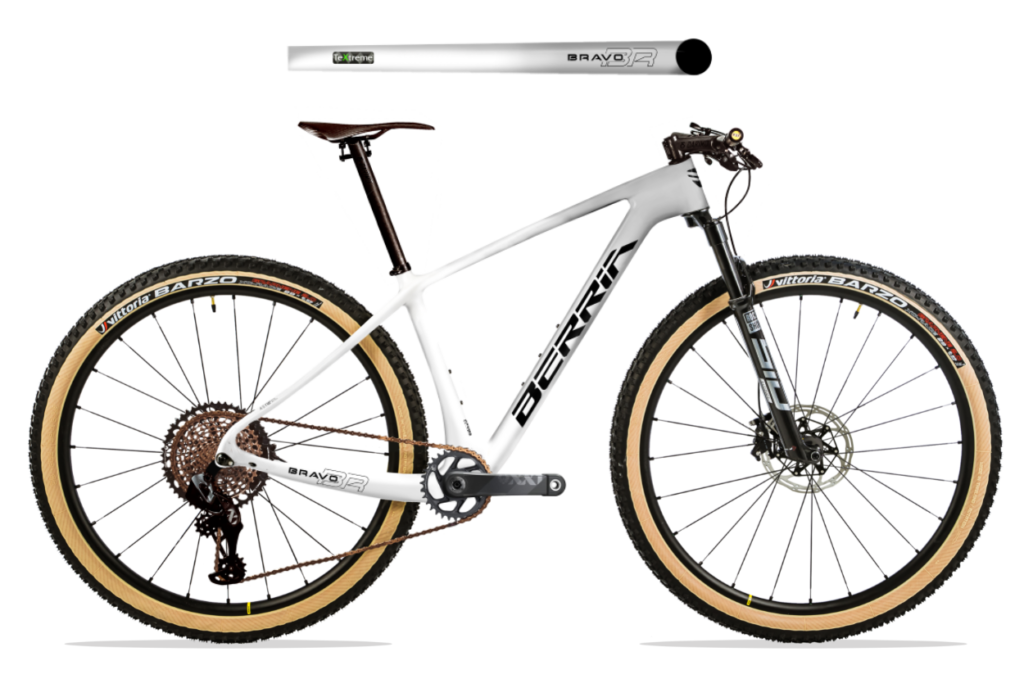 SRAM and Berria: Combined to create a powerful bike
Components are always a key factor when looking for a bike to buy. Every cyclist will look to have the best of the best, and it's a fair decision. And also something that Berria has pretty clear.
Thus, they decided to work alongside SRAM, a famous company. Thanks to that decision they got the chance to put more than they could have ever imagined into the Bravo BR LTD. But, let's get into a more detailed view of the components they decided to use, as it is necessary to understand what we are saying.
Chain: SRAM CN XX1 Eagle Copper
Shift Levelers: SRAM XX1 Eagle AXS / 12 SpeedWireless Electronic Shift System
Brakes: SRAM Level Ultimate Disc/tool free reach adj/ 180/F and 160/R 6T rotor
Levers: SRAM Eagle AXS Controller
Crank: SRAM XX1 DUB Eagle Boost Carbon crankarm/ 34T
Pinions: SRAM XX1 / XG1299 / 10-52 T / Copper
As we can see, Berria went for the Eagle components. In case you don't know much about them, they are part of the premium components of SRAM. Basically, they decided to put as much quality as they could in every detail of their bike.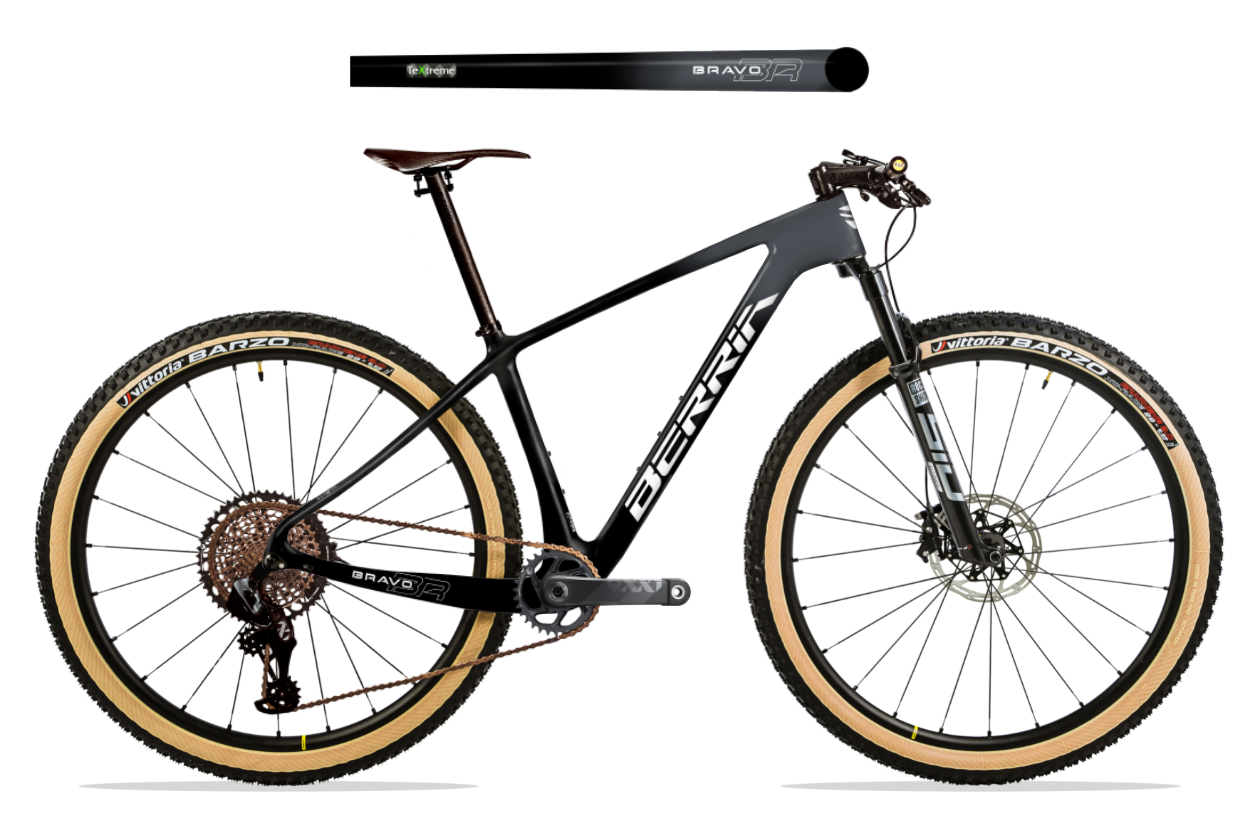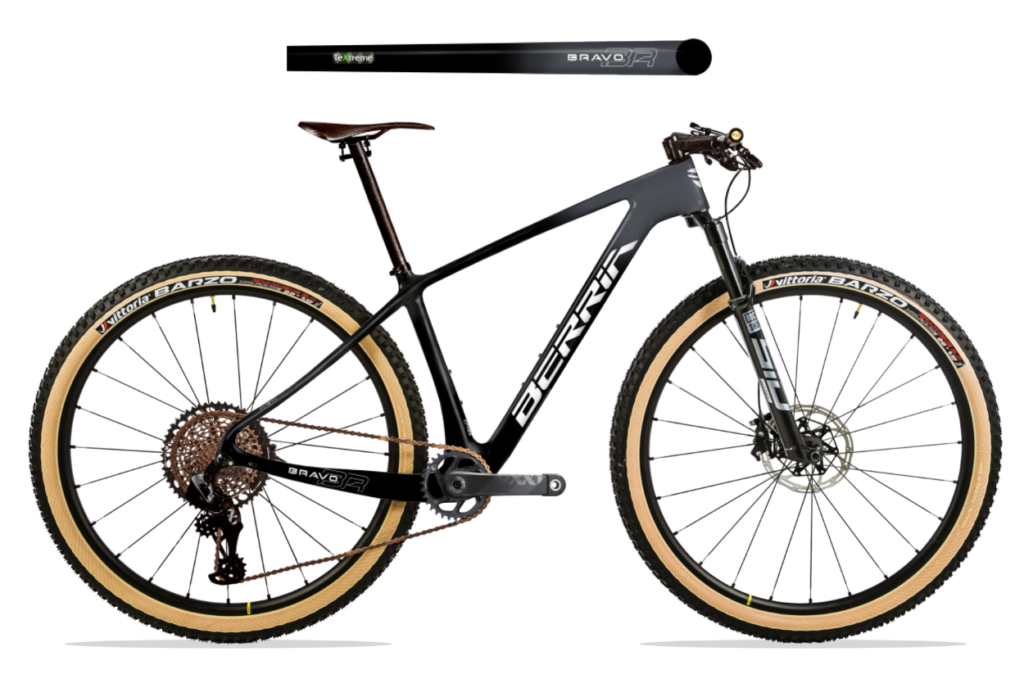 BRAVO 5 frames: A carbon frame never seen before
Companies are always trying to put the best of the best in each part of their bikes. This is also something that we can see in the frames, as companies always try to make them better.
In this case, Berria surprised everyone. With Textreme carbon, they designed a promising frame that a lot of companies would like to have.
Thanks to this frame, the Bravo BR LTD is ready to face the toughest challenges cyclists can imagine.
Berria Bravo BR LTD: Ready for the road
Now that we have reviewed the most important details about the Bravo BR LTD, we are beyond prepared to see it on the road. It's time for you to decide and get one so you can truly enjoy the wonderful experience of riding a Berria Bravo BR LTD!