2021 has been an interesting year for cyclists. We know that companies from all over the world are creating new bikes to take the market, which is great. Thanks to it, we get the chance to see bikes like the Norco Shore 1, a mountain bike that has stolen cyclists' attention. Sounds interesting, no? Let's find out more about it.
Let's get to know the Norco Shore 1
Let's see. The Norco Shore 1 is somehow different from what we are used to seeing in the market nowadays. Companies have been following a similar formula in the current days, but Norco has decided to change that.
The Shore 1 is designed with a hydroformed alloy frame which is something that we don't see a lot in other bikes. Also, something that is quite impressive is the fact that Norco created it, so quality is assured with it.
Once that we know about this we can already expect a completely refreshed bike. Changing the formula is something that can bring good results, and Norco is betting to make new changes.
There's something important here. Norco put its mind to amplify the experience of the users riding the Shore 1, and it can be seen once that cyclists put more attention into it. But there are more details behind that we haven't seen yet.
Leaving the frame and the idea Norco had in mind aside, it's time to talk about the bike components. This is by far the most interesting thing as we can see that they chose SRAM and FOX to make it powerful. 
But, enough talking. It's time to see all the things that are hidden behind on the Norco Shore 1.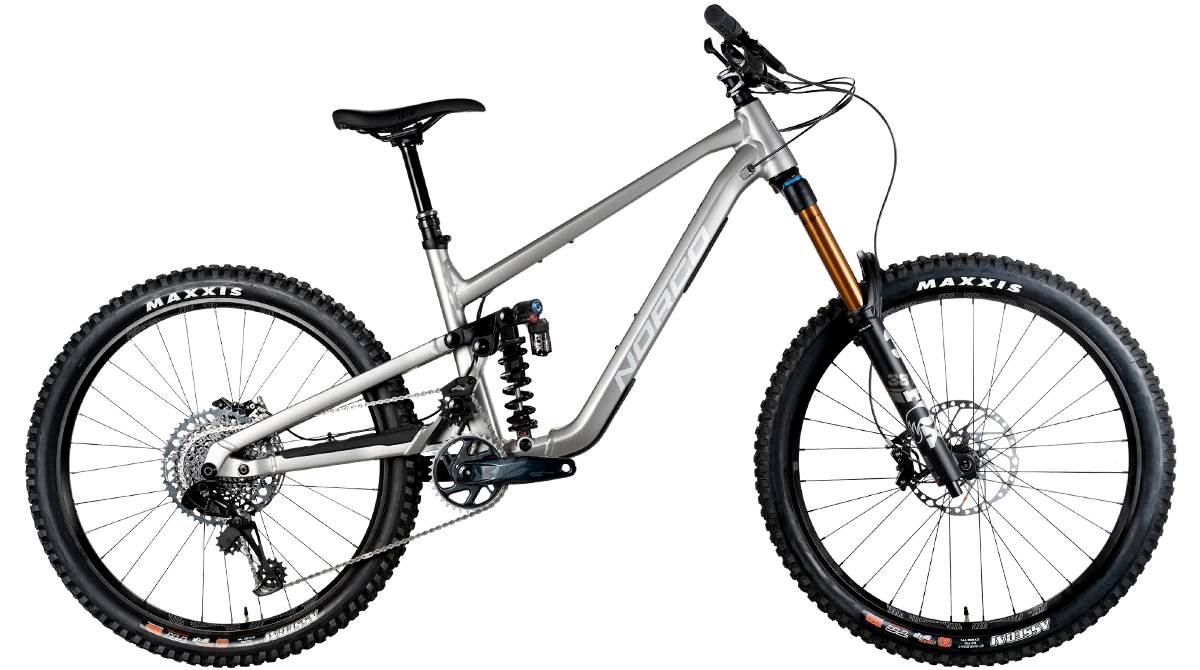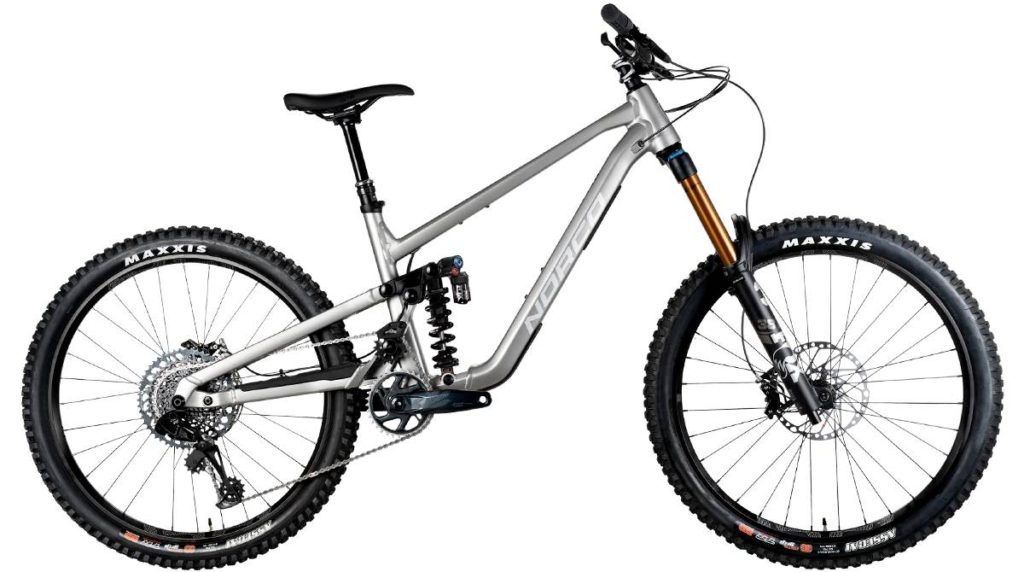 FOX and SRAM: Combined for the Norco Shore 1
Mixing two companies into one bike is something that has become quite normal as time has passed by. Companies like Norco will always look for the best components to put into their bikes to deliver an excellent result to cyclists.
Maybe, thanks to this combination that has become quite powerful, the Norco Shore 1 earned a spot among the best mountain bikes for 2021. Let's find out what's truly behind the Shore 1 components.
Chainguide: Norco Idler Chain Guide and Lower Guard
Rear Shifter: SRAM GX Eagle
Rear Derailleur: SRAM GX Eagle
Cassette: SRAM Eagle XG 1275 10-52T
Chain: SRAM Eagle
Crankset: SRAM GX Eagle Boost, 34T, 170mm
Bottom Bracket: SRAM DUB, BSA Threaded
Stem: CNC Alloy, 40mm Length. 35mm Clamp
Seatpost: TranzX YSP-105 Adjustable Travel Dropper 150mm (S), 170mm (M), 200mm (L, XL) , 34.9mm
Saddle: SDG Bel Air V3
Front Brake: SRAM Code RSC, 4 Piston, Metallic Pads
Front Brake Rotor: SRAM Centerline, 200mm
Rear Brake: SRAM Code RSC, 4 Piston, Metallic Pads
Rear Brake Rotor: SRAM Centerline, 200mm
Fork: Fox Factory 38, GRIP 2, Float, 180mm, 44mm Offset
Rear Shock: Fox Factory DHX2, Coil Spring, 225x70mm, 400lb/in (S), 450lb/in (M), 500lb/in (L), 550lb/in (XL)
Seeing at everything that Norco put in this bike, we can only say that we are beyond amazed.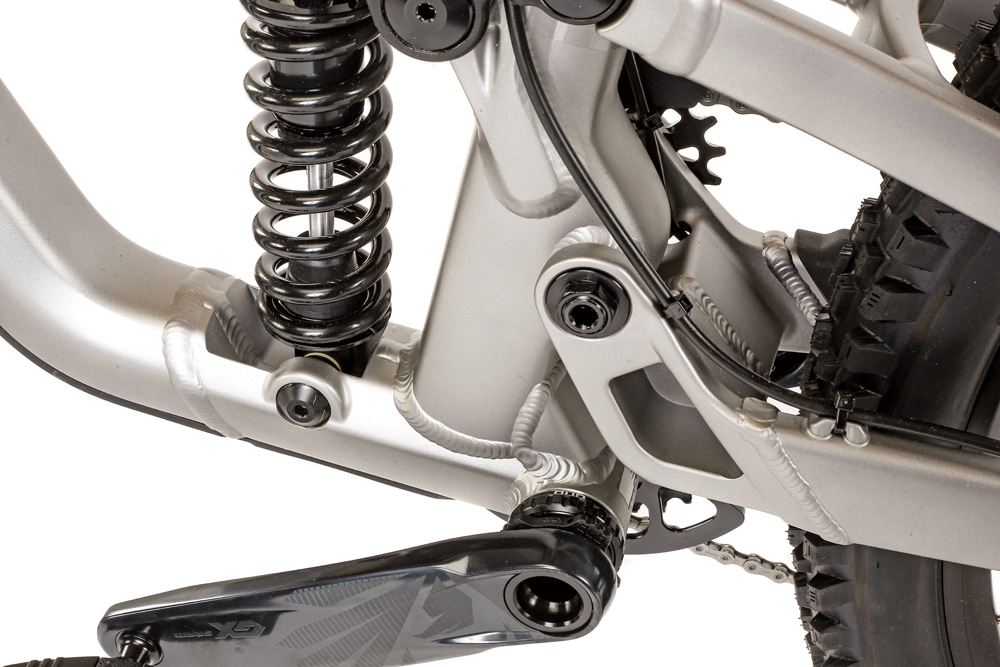 Hydroformed alloy frame: A different bet for mountain bikes
Nowadays, the most common thing to watch in the market is carbon frames. But what happens if things change a bit? The result can be very impressive, which is why Norco decided to change things a bit.
The hydroformed alloy frame, designed by Norco, is quite a good compliment for the bike. So, no need to worry about the power, as you will have enough in Shore 1.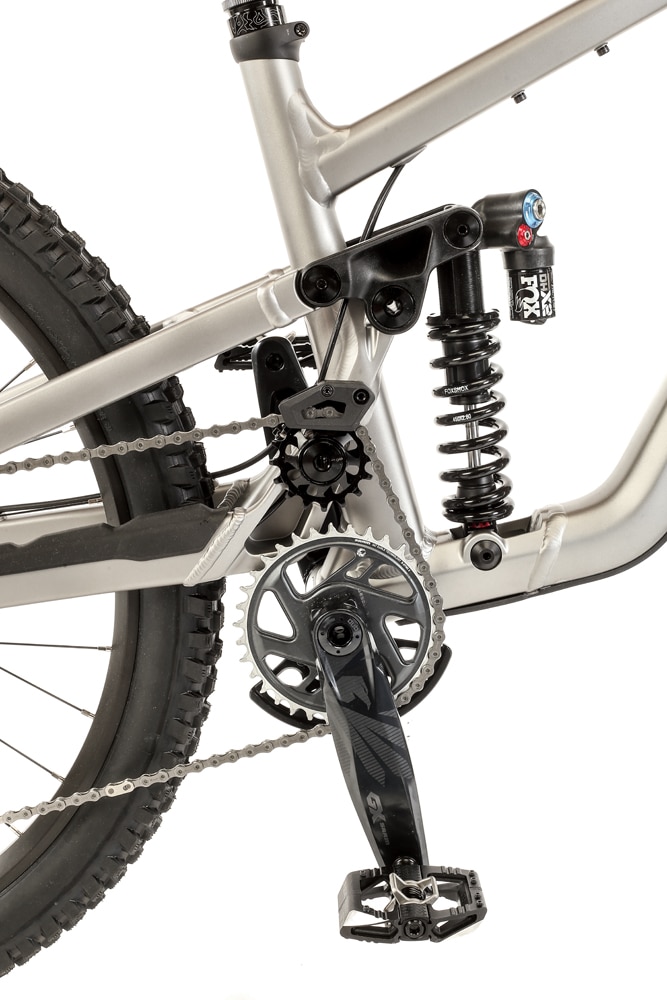 Narco Shore 1: Is it truly worth it?
There are tons of bikes out there. Companies like Specialized and Canyon year after year trying to get the best of the market. But, Norco is ready to prove with the Shore 1 that they can have an important spot on the top 10 of the most impressive mountain bikes.