The race for the best 2021 mountain bike is far to be finished. Even though more than half of the year has passed by, companies are still trying to impress cyclists from all over the world. That's why we will talk about the BMC Fourstroke 01 ONE, one of the most promising bikes of this year. Let's take a look at what it has to offer.
BMC 2021 bet for mountain bikes
Let's be honest. BMC is a huge company that won't let us down when talking about bikes. No one can deny that they will always try to create the perfect bike, and even though they might haven't reached it yet, the BMC Fourstroke 01 ONE is close to being a perfect one.
BMC has been creating bikes for quite some time now, so it's fair to say that quality will be present. They focus on creating high-end bikes, and this bike is basically the proof of it.
The key factor of this bike is something that we just mentioned, but there's more! The fact that we say the BMC Fourstroke 01 ONE is high-end leaves us wondering what's behind it.
Giving a sneak peek at it, the Fourstroke comes with SRAM equipment, and an awesome carbon frame that provides cyclists a quality experience when riding it, which is the main objective. Will the BMC Fourstroke 01 ONE take you wherever you want? Definitely, yes.
But let's get to the important part, and what most of the cyclists are awaiting to know: the components and frame.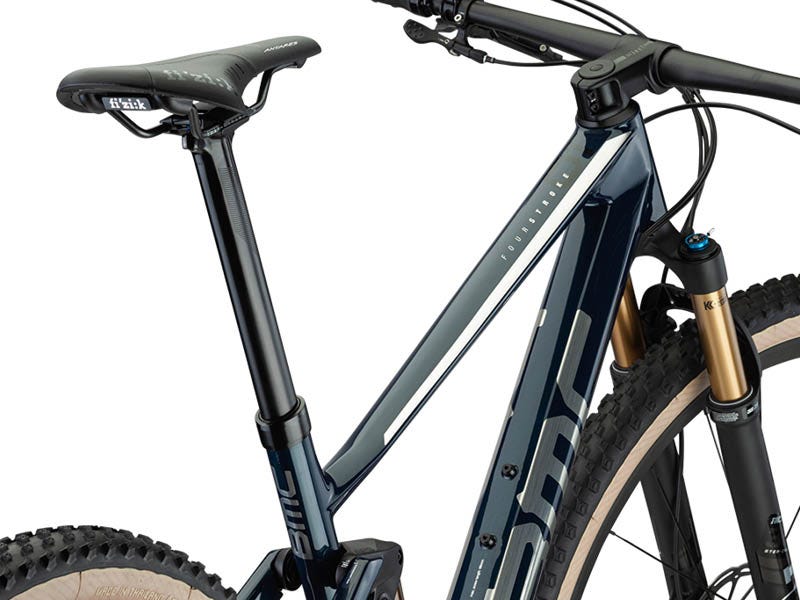 Reviewing BMC Fourstrke 01 ONE components
Hands up to the fact that BMC has chosen to use SRAM. There are three big companies when talking about bike components, and SRAM is one of them. Thanks to that, most of the companies want a piece of them for their bikes.
But, what does that means? Well, it doesn't mean that you will lose power on your rides, neither means that you will get a lower quality ride, it will actually give you a wonderful experience, so let's see what we got.
Chainweel: SRAM XX1 Eagle AXS 34T
Cassette: SRAM X01 Eagle 10-52T
Derailleur: SRAM XX1 Eagle
Shifters: SRAM XX1 Eagle AXS
Brakes: SRAM XX1 Eagle AXS
Chain: SRAM Level Ultimate / Centerline Rotors (160/160 S-M, 180/160 L-XL)
As we mentioned, there are no other components on sight. It's pure SRAM power, and it has the highest quality someone could expect to have. Would you have what it takes to be on it?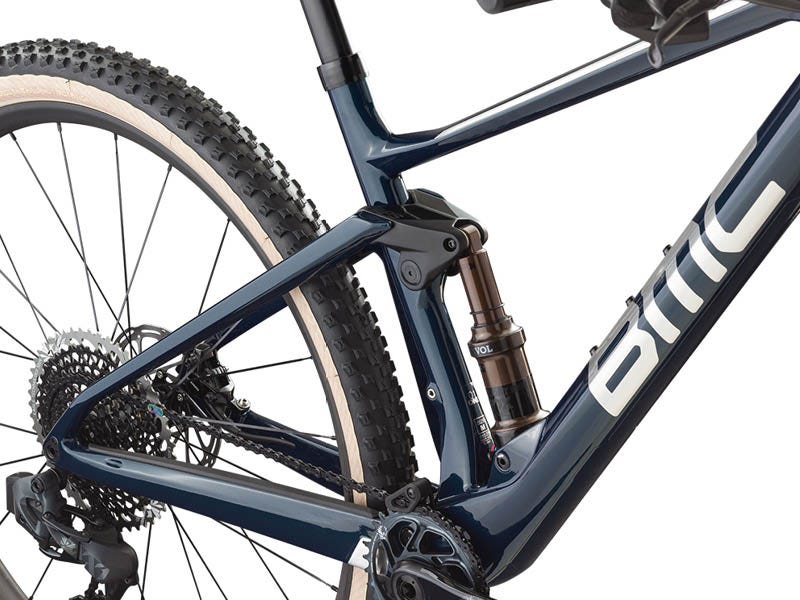 Fourstroke premium: The chosen frame
Something that matters more than companies think, is the frame. Some of them do try to have the best frame in the market, and some others don't focus so much on what they will put on a bike.
On mountain bikes, the frame is quite important, and BMC knows it. That's why they decided to work on the Fourstroke 01 Premium Carbon, one of the latest frames created by the company.
But the frame has some other secrets behind it. An APS Suspension System was added to it, making it more powerful. And there's more. A fully guided internal cable routing, a 12x148mm boost thru-axle, and other secrets await you. Is a complete high-end powerful bike, no matter how you see it.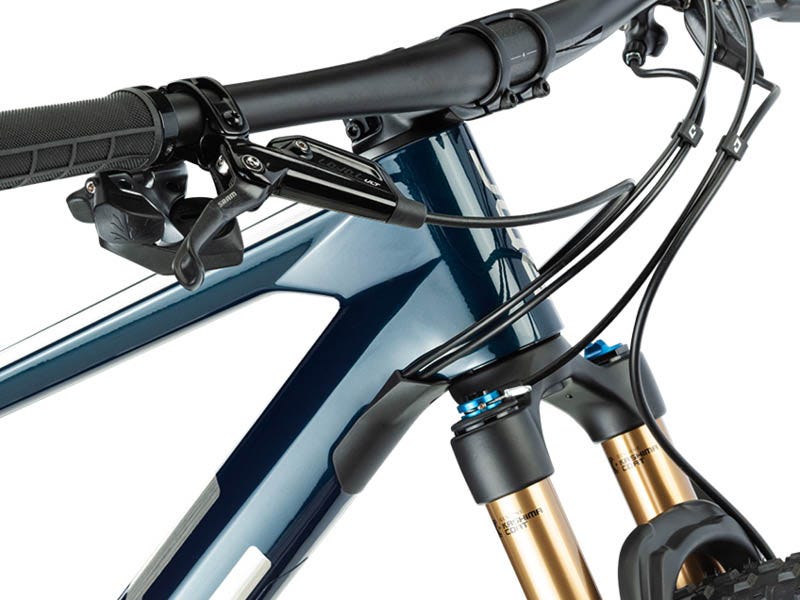 BMC Fourstroke 01 ONE: BMC high-end mountain bike for 2021
Now that we have finished reviewing what the BMC Fourstroke 01 ONE has to offer, we only can say that the company has impressed us again. 2021 is far to be finished, so we have some time left to see other surprises, but it's fair to say that the Fourstroke 01 is one of the best bikes of this year.