BH Lynx Race Pro is a complete new bet. We know that this company is famous for making some of the best bikes we have ever seen. But making an e-bike is something new for them. The e-bike market is growing, and BH knows it, so we are here to find out how good their Lynx Race looks for the upcoming season.
First look at the Lynx Race Pro
A bike that says Lynx Race is not going to be something slow at all. We know that people who look for speed will always look for a bike that will let them have a nice ride while enjoying the speed.
Then, the BH Lynx Race Pro is the bike they were looking for. Even though this is an e-bike, we must say that they did a pretty good job creating it. They took an old BH frame used in other bikes and improved it to deliver one of the most promising eMTB of 2021.
The Lynx Race Pro also has some of the best gears we can find in the market, but what does this mean? We will get some of the best brakes in the market, a pretty good wheelset, a nice handlebar, and much more.
And before we forget it, the battery and motor are just as powerful as we could expect. Ready to meet this carbon Lynx?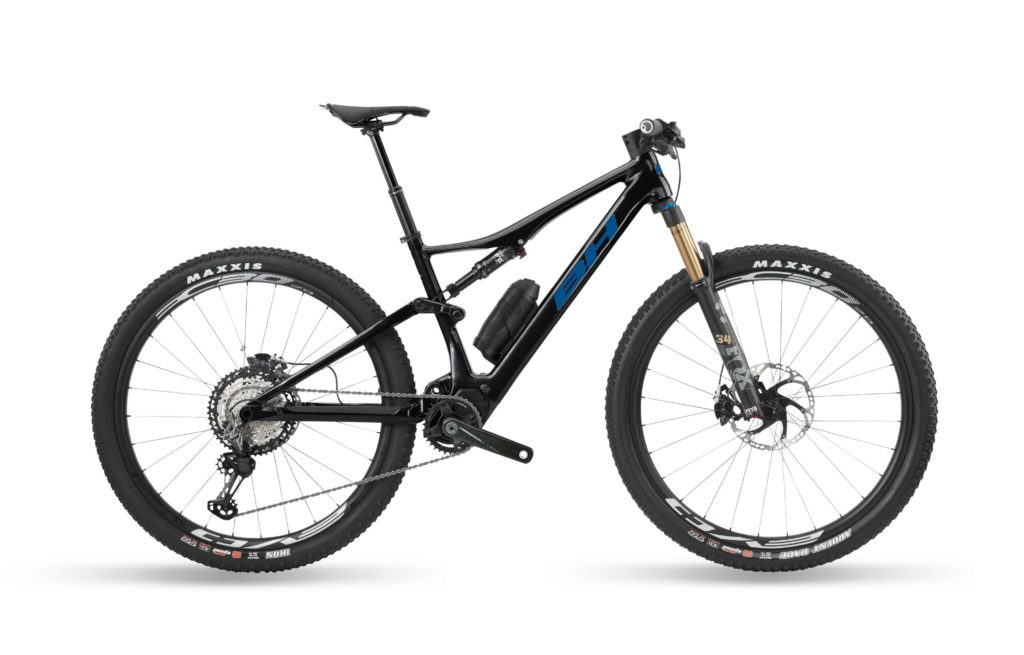 A Lynx made with electric power for cyclists
Creating an e-bike is a whole new challenge due to all the additional worries companies have when creating it. We are used to bikes that don't come with an electric system attached to them, and so did BH.
But the Lynx Race Pro is ready to change this. They nailed it to make a pretty impressive e-bike that has tons of power on its interior. Everything they added to this bike is top-notch technology, and we couldn't expect less from them.
But to understand what we are saying, we need to take a deep look into the battery. If we tell you that the battery can last from 130km up to 170km, would you believe us? Sounds pretty amazing, no? The main battery has 540Wh, which is quite good for an e-bike, but you have the chance to attach an additional XPro battery to reach 170km of autonomy.
The BH Lynx Race Pro's autonomy level is quite high if we compare it with other e-bikes in the market, but that's not everything they have for us.
We also have to talk about the motor. BH added a BH 2ESMAG motor that is almost invisible inside the frame, and it also has a pretty low gravity center. The engine is also protected, so you don't have to worry about what can happen to it. And last but not least, it has 250Wh of power, which completes an already powerful e-bike.
Display and assistance: A complete Lynx in every detail
We know that lynxes are fast, and so is this bike in every detail. You can find a pretty small display in the handlebar that you can use without any issue. It has a powerful LCD screen that will allow you to use it even when the sun directly stares at you. The display is also compatible with ANT+, Bluetooth, and Wi-Fi.
You can also customize the display if you wish to. You can switch the engine's power and speed, creating different profiles according to the route you will ride to. The display is also useful to know how far you've gone and how fast you did it.
To complete the display system, you can also connect it with the Garmin device, which works as the display, but that is up to you.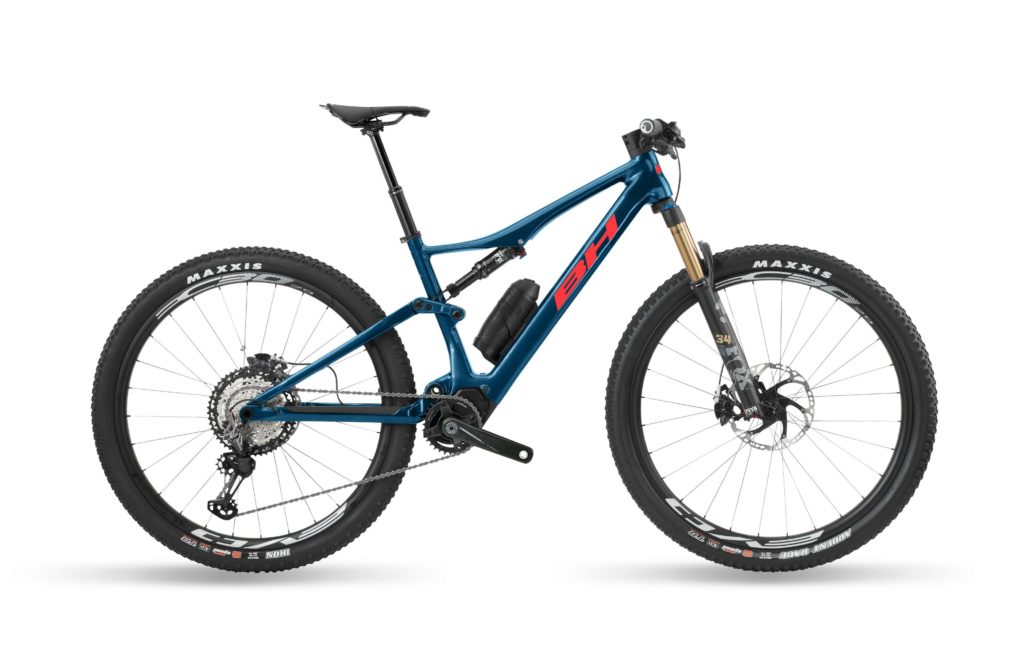 BH Lynx Race Pro: Perform like a true Lynx
When we talk about such a powerful bike, there must be something behind it to make it work. And that's the point when the gear comes into the scene to complete what is an already incredible e-bike.
We can find a mix of pieces in this e-bike: Shimano, FOX, BH, but that doesn't really matter! This e-bike has pretty mixed gear that makes it work pretty well. Let's have a deeper look:
Rear Shock: FOX Float DPS Performance.
Fork: FOX 34 Float Factory.
Stem: BH S Lite Ahead.
Shift Levers: Shimano XT.
Rear Derailleur: Shimano XTR 12sp.
Crank Set: FSA 34T.
Cassete: Shimano CSM8100.
Chain: Shimano CNM6100.
Front Brake: Shimano XT4 Piston
Rear Brake: Shimano XT4 Piston.
Wheelset: BH Evo C30 Carbon
Handlebar: BH Evo Carbon Riser
As you can see, the BH Lynx Race Pro is just what most people dream about. We also have to mention the Split Pivot System that will work perfectly with this gear, making it the perfect ride for most cyclists.
Frame: As light as a real Lynx
The BH Lynx Race Pro is looking forward to changing the e-bike market, and they are nailing it.
The Lynx Race Pro is as light as a real Lynx. Or well, it might be a bit heavier, but yet, it is one of the most lightweight e-bikes models in 2021. It is pretty compact, powerful, and somehow, quite silent.
In case you were wondering how they did this, you need to take a closer look into the frame. BH added a 29" Full Suspension Carbon Frame. This makes it pretty easy to drive the bike even when you are not getting any assistance from it.
BH also thought they need to deliver an e-bike with enough stiffness to deliver the perfect ride, and you will most likely feel it with the BH Lynx Race Pro.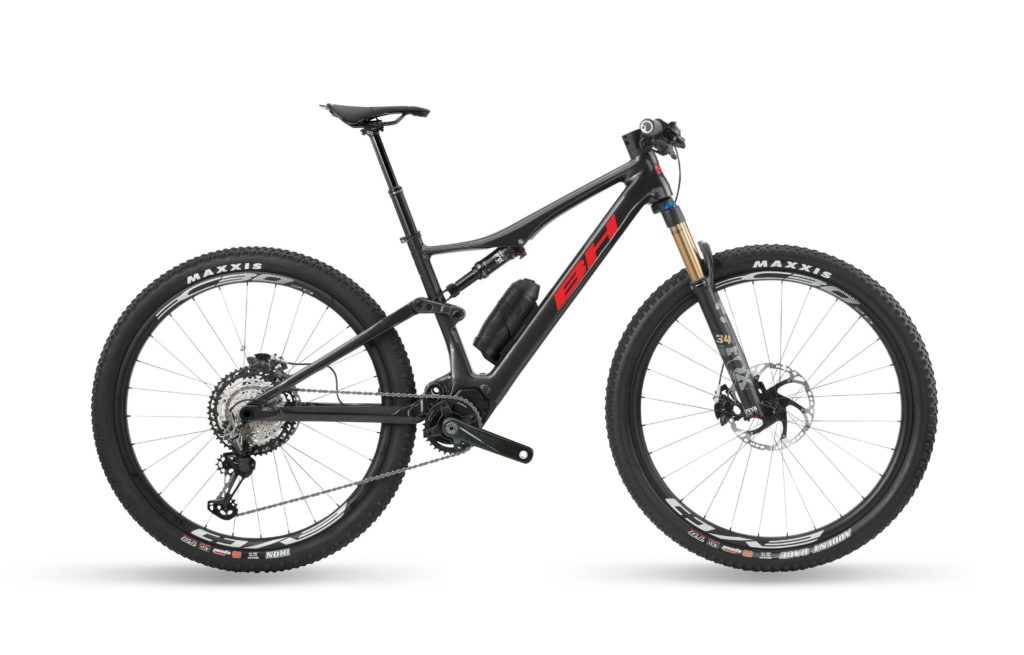 BH Lynx Race Pro: A game-changer for 2021
After seeing every detail in this bike, we must say that BH has again surprised us all with another powerful bike. Even though this is not a normal mountain bike (Which is something they are used to make), they actually created an impressive e-bike to rule the 2021 market.
The mix between power, gear, and the frame is just what most cyclist might be looking for, and we have to say that is quite likely that you'll be satisfied after riding it.