Canyon is one of the most impressive companies out there. For those who know about the bikes they create, it is fair to say that they know what to expect of them. But, some of us out there want to know even more about those bikes. That's why we will talk about the Canyon Lux CF SL 7.0 a promise for mountain bikes during 2021.
Canyon newest bet for the mountain bike market
Canyon is a company that will try to impress cyclists year after year. That's why the company is always trying to improve and create more powerful bikes. So, when talking about a new bike, like the Lux CF SL 7.0, we are talking about a brand new idea coming from Canyon.
As we can expect, Canyon has created some of the most important bikes in the past. And so far, they will keep doing it, which is great, especially for those who want more and more.
That's why they put so much effort into the Lux CF SL 7.0. It's not only the fact that Canyon is creating high-end bikes, talking about this bike goes beyond that. That's why when talking about it, we need to look deeper.
The first thing we need to talk about when analyzing the Lux CF SL 7.0 is the components. We do know that choosing the proper components might be hard, but Canyon chose Shimano for most of the bike. Is it a big surprise? Not so much as Shimano is quite a powerful company.
But things go further and further. A bike is not only the component, so let's take a closer look at everything the Lux CF SL 7.0 has prepared for cyclists. And of course, that way we'll understand why is one of the best bikes of this year.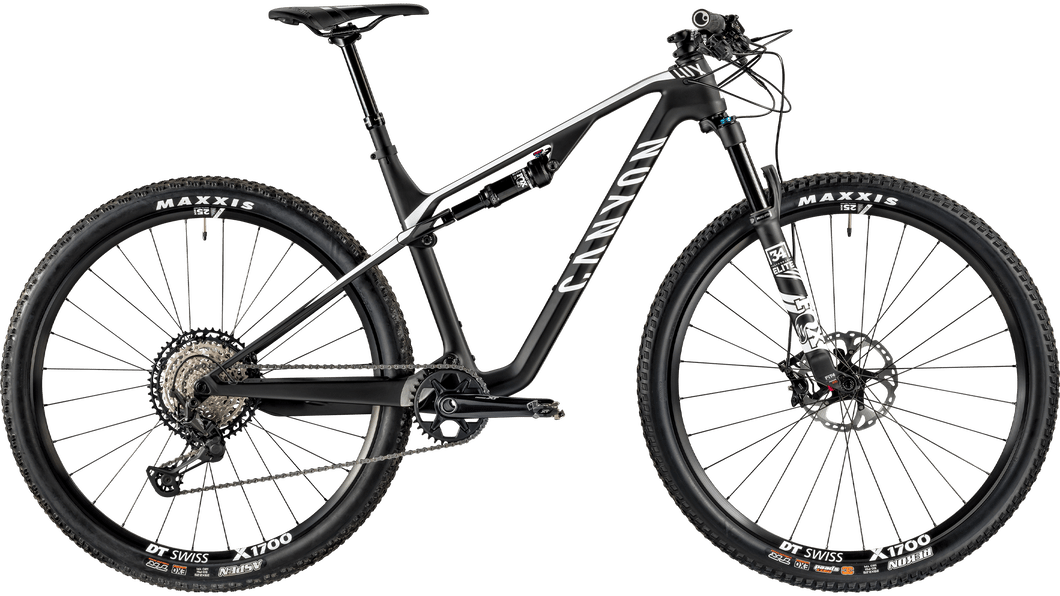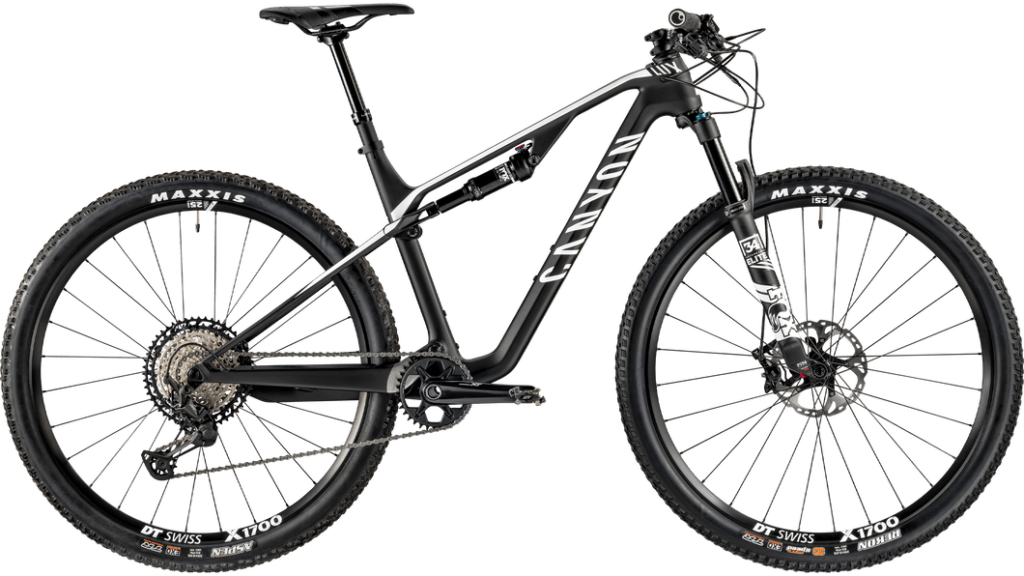 Lux CF SL 7.0 components: Are they worth it?
Canyon is a company that will not only focus on the bikes, but also on the components they will use on them. We already mentioned their choice; Shimano. But, simply mentioning the company is not what cyclists want to know about it.
Therefore, we need to take a deeper look and find out if they are truly worth it. So it's time to see the choice Canyon put on this amazing bike,
Rear Derailleur: Shimano Deore XT, 12-speed, 1×12 drivetrain for simpler, intuitive shifting. Proven Shimano XT performance.
Shift Lever: Shimano Deore XT, 12-speed. Rear derailleur shifter, 12-speed, Textured rubber lever pad, Multi-Release, 2-way release, I-Spec EV clamp allows 14mm lateral adjustment and 20-degrees rotation adjustment, 130 g
Cassette: Shimano XT, 12-speed (10-51). Primarily-steel cogs with aluminium 45 and 51T cogs, Microspline interface, Gear range: 10-51T, weight: 477 g, Hyperglide+ technology provides better chain engagement.
Crank: Shimano Deore XT M8100 34T.
Bottom Bracket: Shimano Pressfit BB71.
Chain: Shimano M8100 12-Speed.
Disc Brake: Shimano Deore XT M8100
Brake Rotor: Shimano RT86, Disc Mount 6-Hole.
Just like most of us could have expected, Canyon went for the premium components. That's why the Lux CF SL 7.0 is one of the most impressive bikes of 2021. But there's more left to see.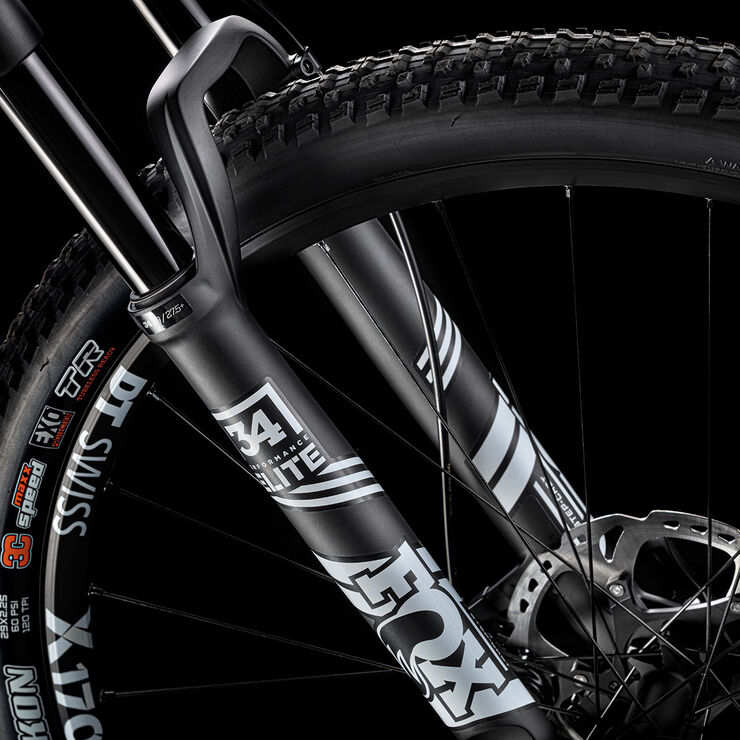 Canyon Lux CF SL: A brand new frame
The Lux CF is equipped with a frame that was created from scratch. A new bike couldn't be using an old antique frame, and Canyon was aware of it.
That's why they decided to create a frame with the own name of the bike to complement it. The Canyon Lux CF SL is a carbon frame that, for most cyclists, will suit their needs on the road. And that's something that Canyon can be proud of.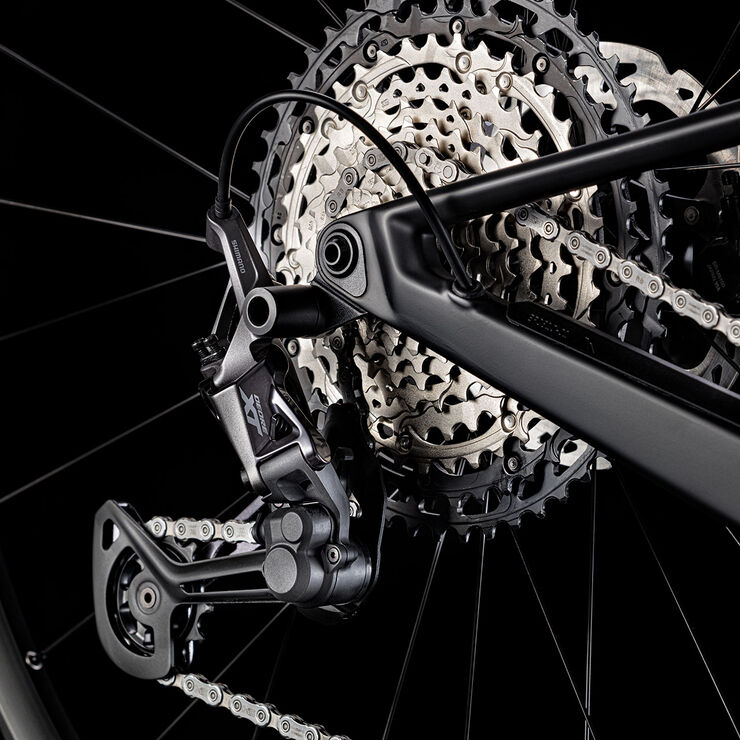 Will you go for a Canyon Lux CF SL 7.0?
The Canyon Lux CF SL 7.0 is without any doubt, a breathtaking bike. That's why it has an important spot on the most important mountain bikes of this year. So, what about you? Would you ride on it?