There are different companies around the world looking for one thing in common. They want to create the best mountain bike of 2021. It is kind of complicated to do it, but not impossible. That's why Scott decided to make a powerful bike named Scott Spark RC 900 PRO, which has been a surprise for most of us. Want to know why? Stay tuned!
Scott refreshed mountain bike for 2021
Each year new bikes come and go. The competition for finding out which one is the most powerful is kind of complicated, but companies always try to do their best. That's exactly what we can see when talking about the Scott Spark RC 900 PRO.
Just like other essential companies from all over the world, Scott has created some fantastic bikes. And they couldn't stay away from the race to get a vital spot for the 2021 competition.
We know that cyclists look for high-end bikes nowadays, and that's what the Scott Spark RC 900 PRO gives to people. But it is not fair enough just to mention the fact that the bike is powerful enough. We need to look further.
The first thing we need to look at is the components Scott decided to use. In this bike, they went for one of the safest bets a company could do: Shimano. As expected, they chose the best components from them to prove that they have what it takes to be part of the top 10.
But that's not everything people look at when choosing a bike. They also see other components, like the frame. In this bike, we can see that Scott created their frame. But, let's go for further information on this.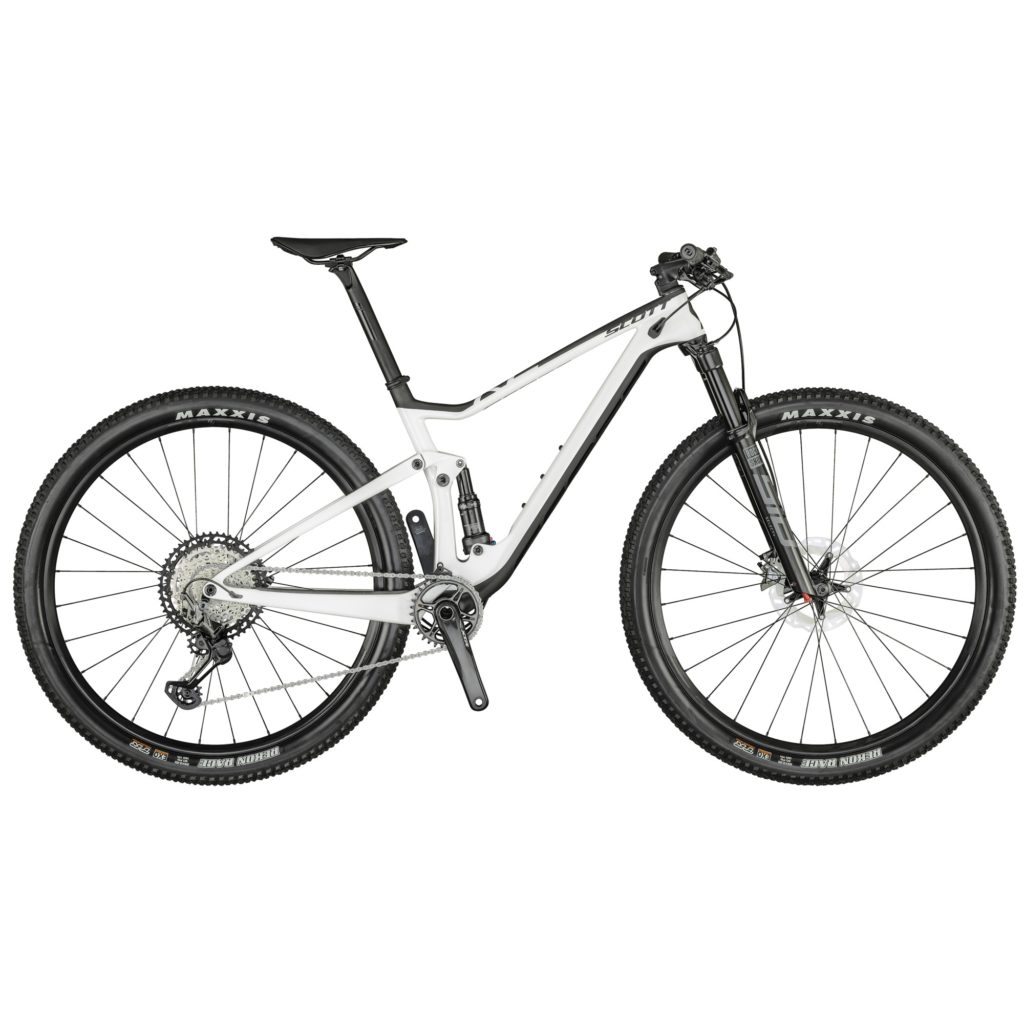 Reviewing Scott Spark RC 900 PRO components
Shimano is always important when it comes to bike components. That's why it has won an important place among the most famous components companies in the world. Therefore, we can guess why Scott chose them for the Spark RC.
But, enough talk. We are mentioning power and high-end without telling people exactly what's behind it. Let's take a look at what the Scott Spark RC 900 PRO has hidden for cyclists.
Chain: Shimano XT CN-M8100
Cassette: Shimano XT CS-M8100-12 / 10-51 T
Brakes: Shimano XTR M9100 Disc
Rotor: Shimano RT-MT800 CL
Rear Derailleur: Shimano XTR RD-M9100 SGS
Shifters: Shimano XTR SL-M9100-IR / Rapidfire Plus
Crankset: Shimano XTR FC-M9120-1 / Hollowtech 2
Chain: Shimano XT CN-M8100
As we can see, the main components of the bike come from Shimano. There are a few missing things that we would watch that Fox and Scott also took a part of the building process with some components if we take a look at. Not a surprise, they were looking for quality, and they achieved it.
Spark RC: A premium carbon frame
The frame is an important part of the bike. No one can say that it is not vital to have a solid frame when it comes to a bike, and Scott knows it. That's why they decided to create a brand new frame just for this bike.
A mountain bike like the Scott Spark RC 900 PRO can't lack power on its components, either on its frame. That's why the company chose the Spark RC Carbon frame for it.
Carbon frames have taken over the market, and Scott opted to be part of the companies using these frames, and they made a quite good choice.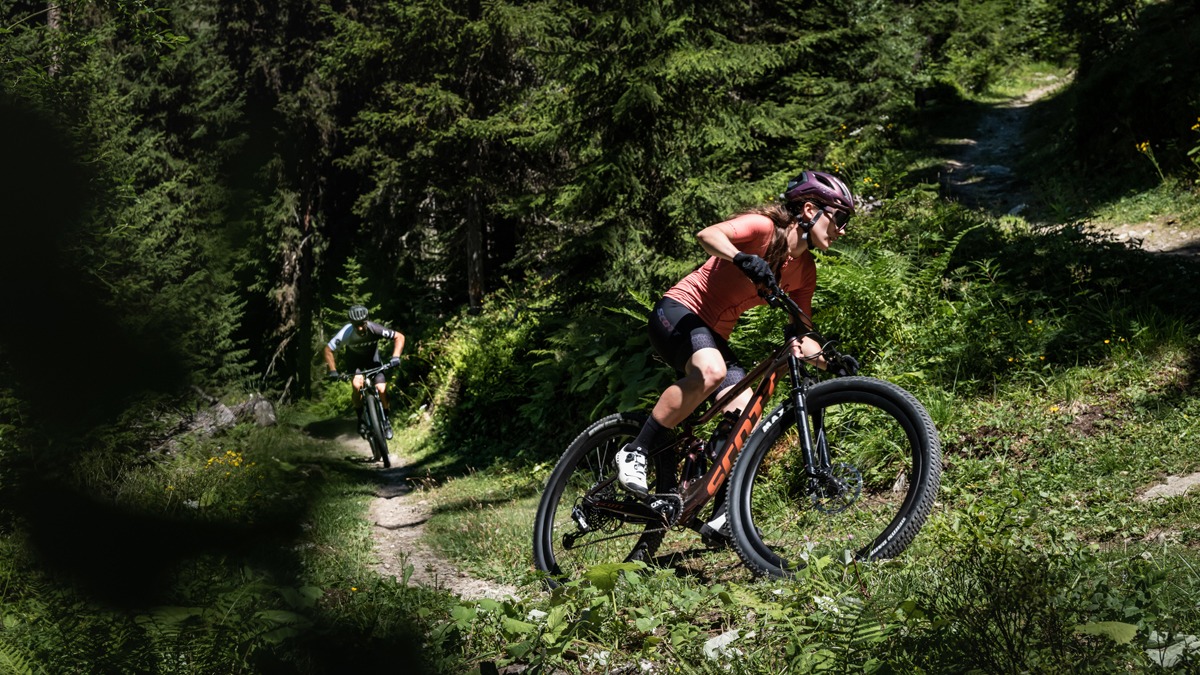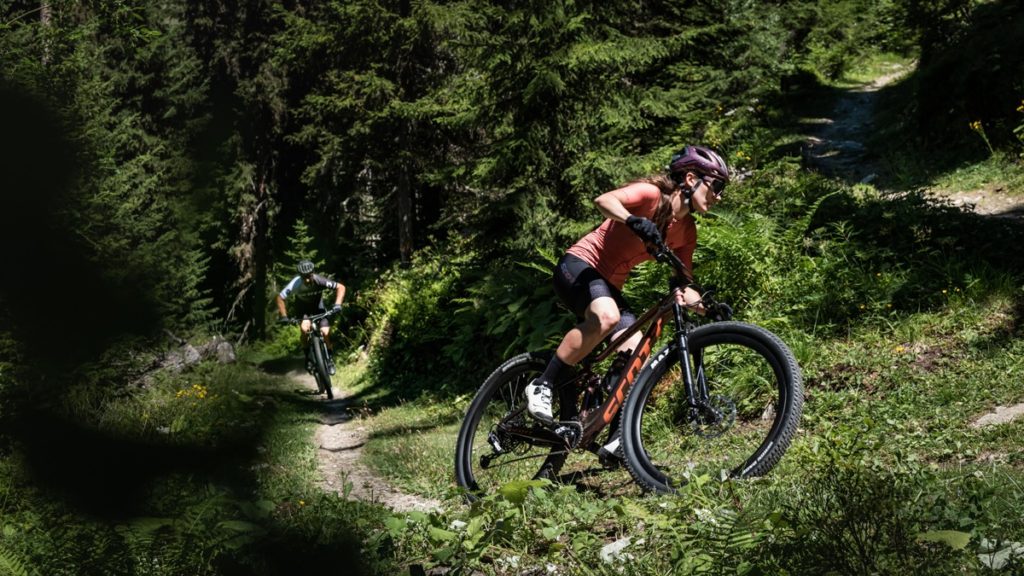 Is the Scott Spark RC 900 PRO powerful enough?
Time to tell the truth. There are some bikes out there, from Specialized, or from BMC, who are competing for the #1 on the list of mountain bikes. Well, the Scott Spark RC 900 PRO won't make things easier for them as it is a bike that is more than worth having!