Stumpjumper might not sound familiar to people at first glance. But what if we tell you that this bike, is created by Specialized? Then, that might change things a little bit as you will find that this bike is quite interesting. And, as a matter of fact, the Stumpjumper EVO is one of the best bikes of 2021. Ready to see what it has to offer?
Stumpjumper EVO: Specialized option for a Mountain Bike
Something that people know is the fact that there are a lot of companies out there trying to create the perfect bike. As years pass by, we manage to believe that the perfect bike is already here, but it might not be true.
Therefore, Specialized has managed to create some quality bikes. One of the most famous ones, when speaking about Mountain Bikes, is the Stumpjumper EVO. And it's time to properly meet all the effort that Specialized put into it.
The first thing we have to mention is the fact that composition is a key factor. It is quite known that the company has developed some of the best frames for its bikes, and the Stumpjumper is a good example of that.
But that's not all. Mentioning that the frame and the components are great is one thing, but we have to get into detail to fully understand what's going on behind the Stumpjumper. So far we can that it is a light mountain bike, with exceptional front traction, but is that all?
It's time to find out all the small details that Specialized put into this bike, so hold tight!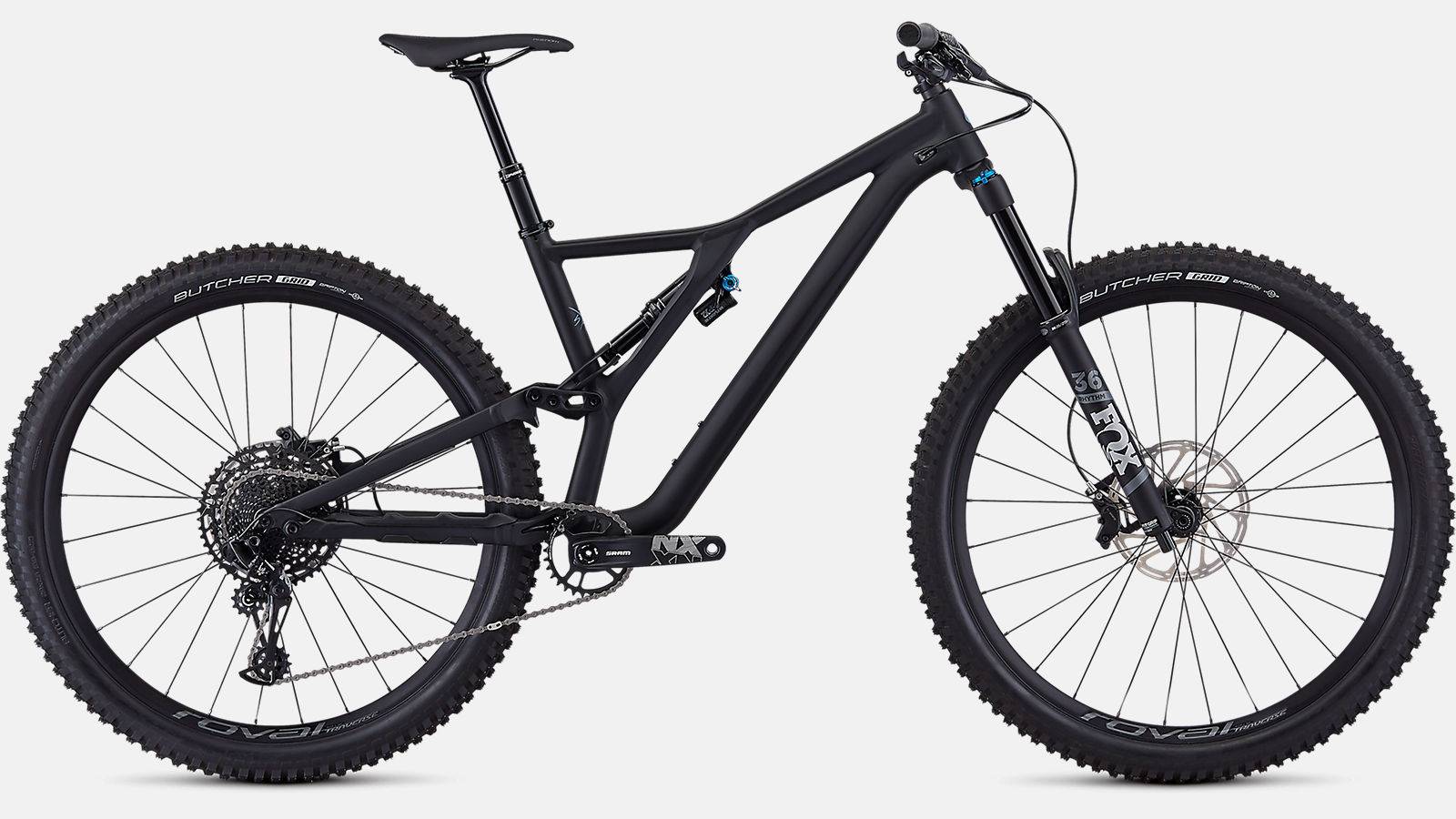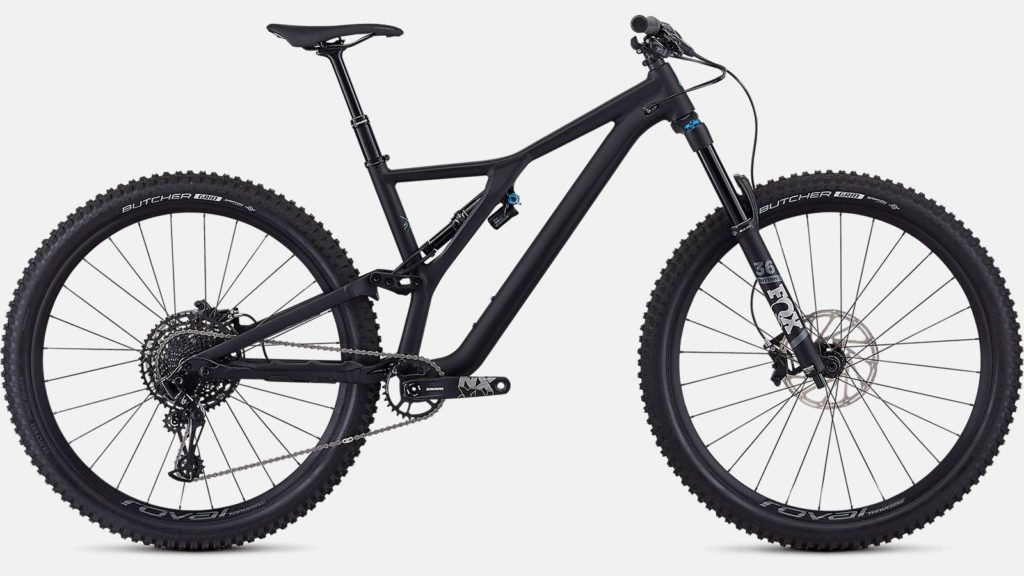 Reviewing the Stumpjumper EVO components
Something that we can mention as a constant fight around the bike world, is the components companies choose to use. We do know that SRAM, Shimano, and FOX are the most famous ones, but what have they chosen for this bike?
Well, it is a mix. Specialized opted for using FOX and SRAM to make the Stumpjumper even more practical and useful on long rides.
Rear Shock: FOX FLOAT DPX2 Performance, Rx Trail Tune, EVOL Air sleeve, 3-position adjustment, 210x50mm
Fork: FOX FLOAT Rhythm 36, GRIP Damper, 44mm offset, 2-position sweep adjust, 15x110mm, tapered alloy steerer, 150mm of travel
Brakes: SRAM Code R, 4-piston caliper, hydraulic disc, 200mm / SRAM Code R, 4-piston caliper, hydraulic disc, 200mm
Shift Levers: SRAM NX Eagle, trigger, 12-speed
Rear Derailleur: SRAM NX Eagle, 12-speed
Cassette: SRAM NX Eagle, 12-speed, 11-50t
Chain: SRAM NX Eagle, 12-speed
Crankset: SRAM NX Eagle, DUB, 170mm
As we can see, the mix between SRAM and FOX is quite particular, yet, the results that people can get with the bike are quite awesome.
M5 Alloy frame: Worth having on a Mountain Bike
The M5 alloy frame is something that a lot of people haven't seen. And, well, to be fair, is something new coming from Specialized.
Therefore, the company put a lot of effort into creating a next-gen bike that will let cyclists fully enjoy what's ahead of them in a mountain. It's also said that the Stumpjumper EVO alloy frame was created to shred the most gravity-defying trails.
So, in case you were worrying about what might we waiting for you once you pick up the bike, well, let us tell you that the experience will be great. And, thanks to it, you will have the chance to go wherever you please!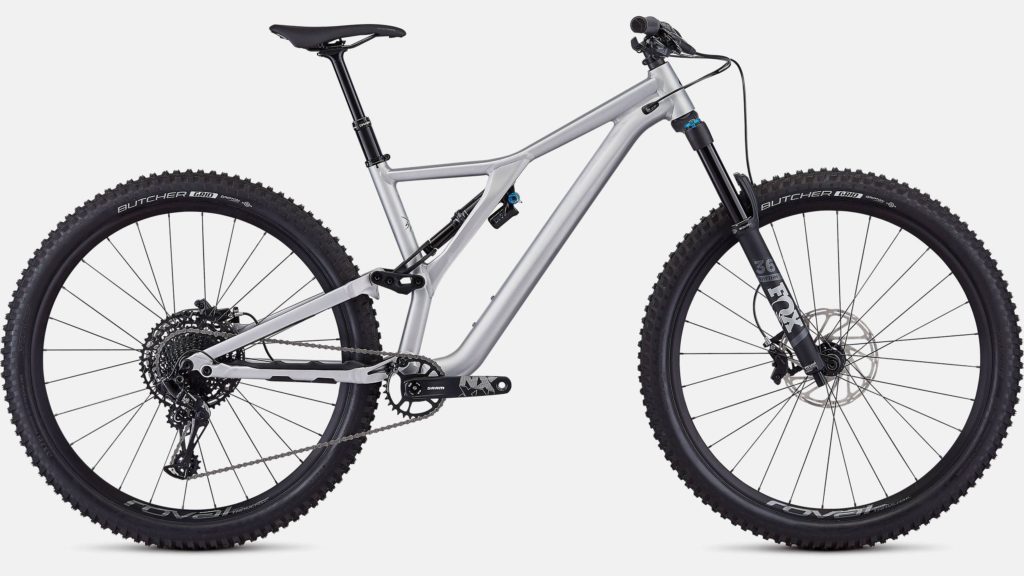 Stumpjumper EVO: A worth 2021 Mountain Bike
No one can deny that Specialized creates what, for most out there, are the best bikes in the market. The Stumpjumper EVO is proof of that, and once that you have seen the components and materials that this bike has, you will probably be thinking about getting yourself one.