We know that the cycling world is huge. There are hundreds of companies out there trying to give the best bikes to cyclists but it is not easy to choose only one company as they all make an effort when making a new model.
Nowadays, most people might be thinking that the companies that are at the top of the list are the most famous ones, such as Specialized, Canyon, Cannondale, among others. And, to be honest, they are not wrong, but there's more to see, and that's what we will see today, we will look at the best bikes companies out there.
Top 5 of the best bike companies in the world
We know that it might not be fair to make only a top 5 of the best bikes companies in the world, but we don't want to talk more than we should.
As we said before, choosing a company is a difficult task to do. Is not easy to simply pick one from the list. In this case, we reviewed some of the latest winners in UCI races, such as the Giro d'Italia, Tour de France, and La Vuelta a España. It is obvious that some of the best bikes companies will be present in those races.
For example. The latest winner of the Giro d'Italia was Egan Bernal, who was using a Pinarello bike with Shimano components coming from the Ineos Grenadiers team.
On the other hand, the winner of the Tour de France, Tadej Pogacar, who is part of the UAE Team Emirates, uses a Colnago bike with Campagnolo components.
And last, but not least, we have the winner of La Vuelta a España that took place last year, Primoz Roglic, who is part of the Jumbo-Visma team and that is now working alongside Cervélo as their bike provider, and Shimano is in charge on giving them the components for their bikes.
So far, we have only mentioned three of five, but let's get to know a bit more of them. And, obviously, let's meet the final two companies on our list.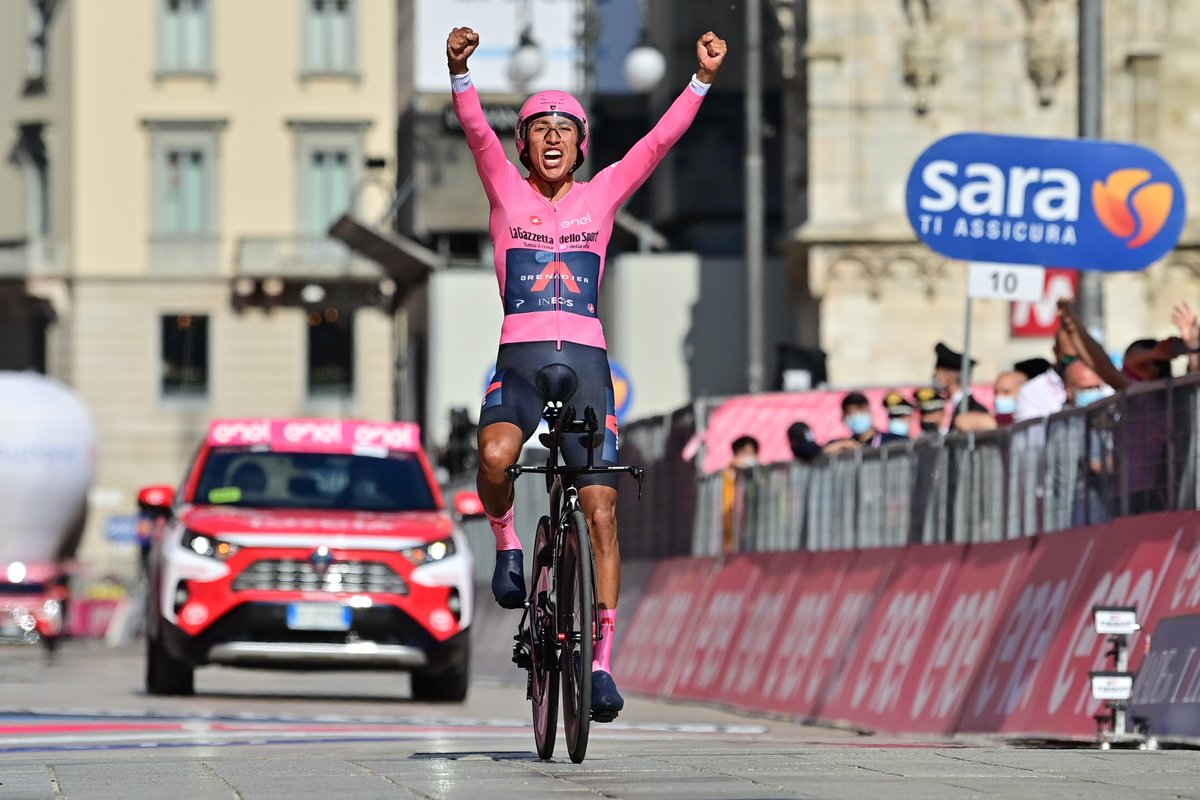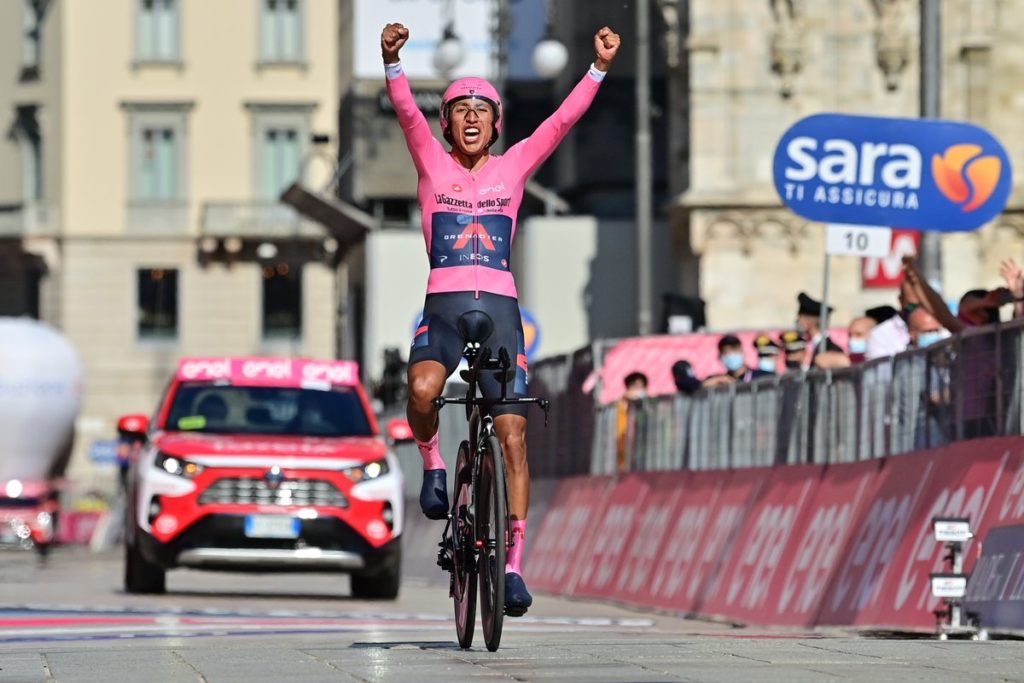 Pinarello
Chances are that you have heard about Pinarello in the past. They are constantly developing bikes that are will have an important spot on the UCI races.
The company has worked alongside different teams throughout its history, and therefore, they have created different bikes.
In the last years, we have seen the Dogma bikes as their flagship, and while working with Ineos Grenadiers, the Dogma F12 is a pure example of the Italian quality that the company has been keeping for over 50 years.
Nowadays, they mostly work with Shimano, and this allows them to create bikes that are that most cyclists dream about.
Colnago
Coming directly from Italy, Colnago is the proof that quality is always well received. The company has been around for more than 60 years and is nowadays the sponsor of different teams, such as the UAE Team Emirates.
It is fair to say that they truly focus on creating different bikes each year as they know that the competition is hard, and they also want to prove to the world that they can stay at the top when it comes to bikes.
The company has, so far, 62 world championships under its wings. It is quite an impressive number, and we truly believe that it will keep growing to become an even important company in the upcoming years.
Cervélo
Leaving the Italian podium aside, Cérvelo is part of the most important companies nowadays. They are currently working alongside the Jumbo-Visma team, and even though the sponsor is somehow new, they have proven to be a worthy company.
The Canadian company has worked hard in order to be part of the elite of bike companies that are ruling the actual market. Something impressive is that Cervélo is somehow a new company, as they started their operation back in 1995.
Something important that we can't miss is the fact that Cervélo does not only works with the Jumbo-Visma team, but they also have some others teams working with them.
So far, we can say that the company will become even bigger in the upcoming years, and we are truly waiting for that to happen.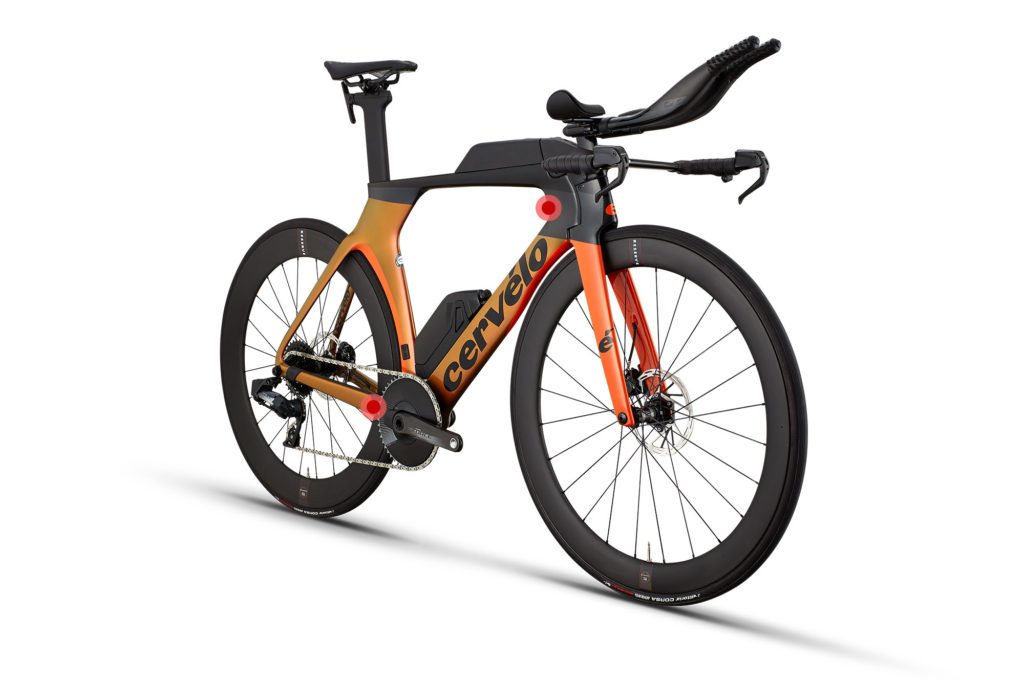 Bianchi
If you want to talk about history, then you can't leave Bianchi aside. The company has worked pretty hard in order to give cyclists what they need, and it has been like that for more than 100 years.
The company has sponsored different teams, such as the Jumbo-Visma some years ago, and that sponsorship lasted 6 years until Cervélo took their place. People might think that is something bad, but that only shows us that Biancho worked hard to work with one of the most important teams in the world.
Nowadays, they are still the sponsors of other teams, such as the BikeExchange team. And, truth be told, they still have a shining future upon them, so we might be hearing more about Bianchi in the future.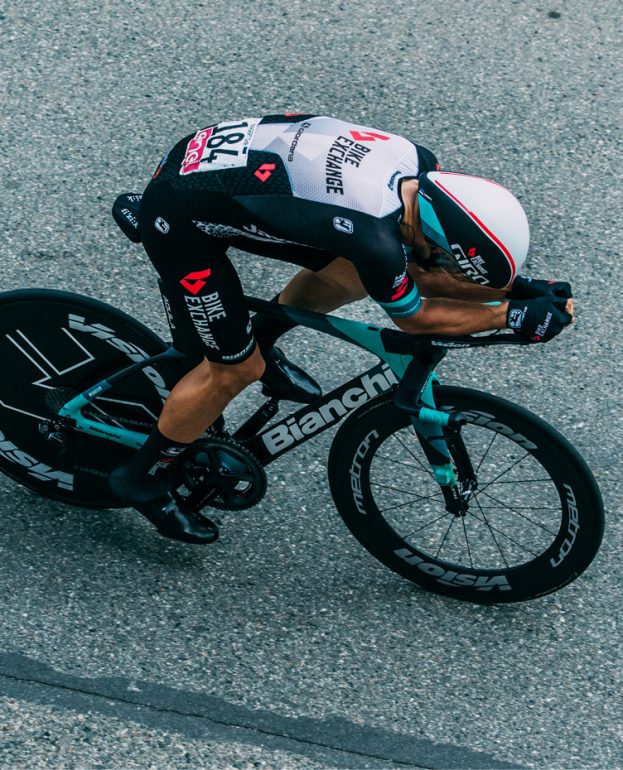 Wilier Triestina
The last one of the companies that we have an important place on our list is also from Italy. If you are a cycling fan, you must have heard about Willier Triestina in the past, no one can actually deny that.
Nowadays, they might not be sponsoring teams such as the Jumbo-Visma or Ineos Grenadiers, but they are still working with other teams, such as the Astana Pro Team and Direct Engine.
Willier is a company with over 100 years of history where they have proven that quality is what matters the most for them. And, as they not only focus on creating road bikes, they will surely rise again.