Conway Enme 629 is one of the newest models produced by one of the biggest bike companies worldwide. You might have heard about Conway before because they created some of the most famous bikes that cyclists have seen. But this time, they are ready to surprise you with a new e-bike, and we are going to tell you all about it.
Conway Enme 629: Meeting the newest eWME
We have seen before how good bikes from Conway can be. Knowing the history of this company, we have to say that our first impression is looking forward to seeing an e-bike capable of competing in the market during 2021.
Conway introduces this bike at the newest flagship from the company. As they tested the bike, they ended up with a big surprise due to countless tests being completed with the highest quality standards cyclists would like to see.
The Conway Enme 629 has a design that fits different sizes. People can choose which one is the right bet to fit their needs without losing quality when picking a different model.
But as we look deeper into the Enme 629, we get to see that this e-bike is ready to shock the market. As most of the e-bikes that we can see these days, they decided to go for a Shimano plus FOX combination for most bike gear.
Something that has surprised most of us is that they didn't choose a carbon frame, yet they managed to create a fantastic e-bike.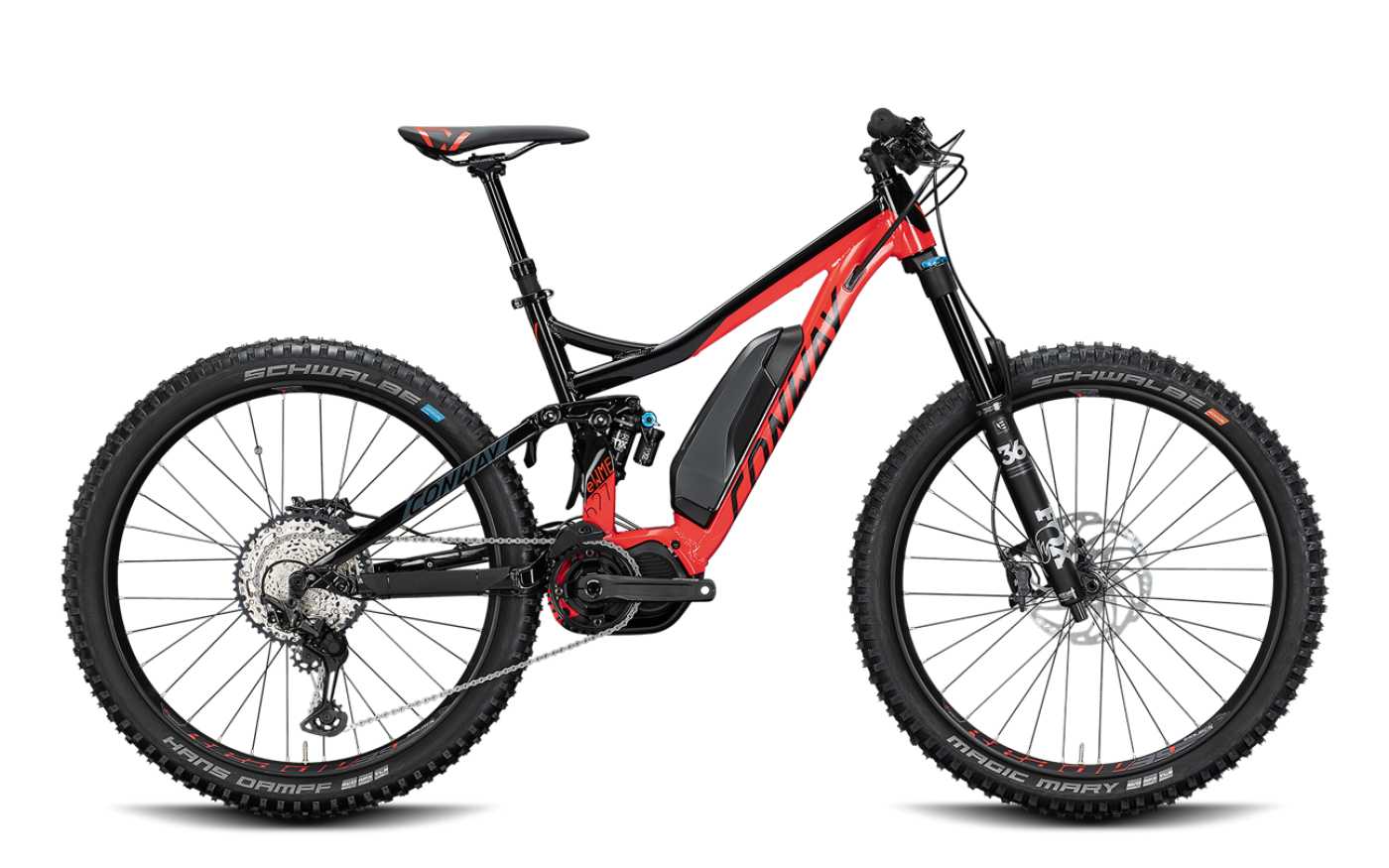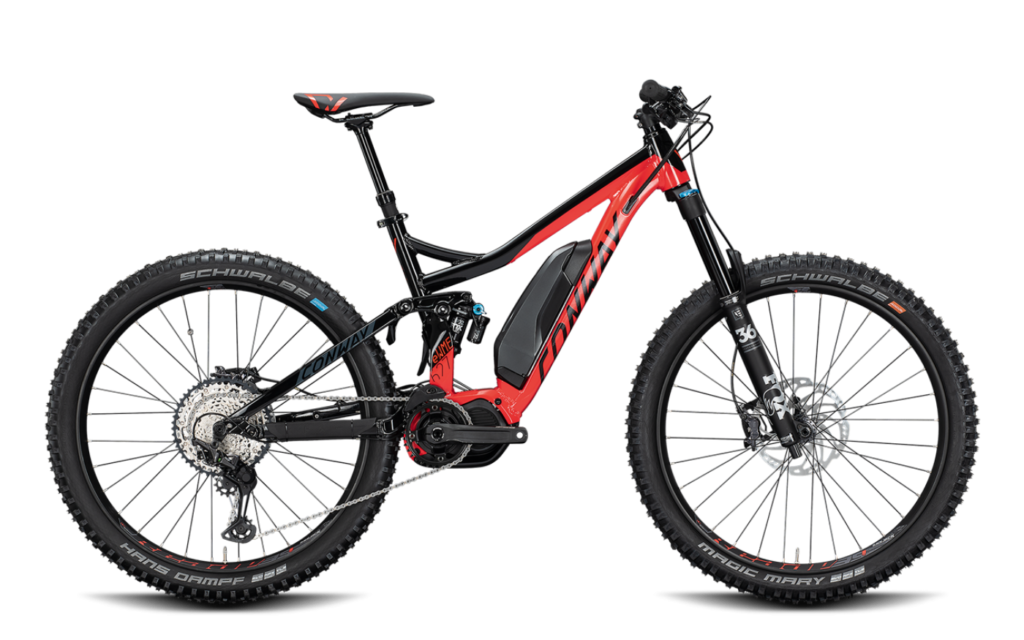 Enme 629: What kind of electronic gear is used on this e-bike?
We already gave you a slight hint when talking about the Enme 629 first impressions. Conway opted to go for a safe bet and picked Shimano to be the provider of all the electric gear they would use with the company's newest e-bike.
The first thing we will take about is the motor. They chose a Shimano Steps E8000 250w, which is one of the most powerful engines for e-bikes in the market. Other companies like Canyon have chosen a pretty similar motor for their e-bikes as well, so it's quite a safe bet for Conway.
But, how are they going to make it work? Easy. Once again, they decided to work alongside Shimano for the battery. The Shimano Lithium-Ionen BMS 504 Wh is the perfect addition to provide the engine with the power it needs.
Conway combined to great options to give enough autonomy and power to this e-bike, but we miss something essential for e-bikes: the display.
Shimano display and other surprises
After taking a deep look into the battery and motor, Conway chose for this e-bike, we couldn't forget about the display. Is it something vital for e-bikes? Of course, it is, and that's why Conway worked again with Shimano to deliver a quality display on this bike.
Once you get to see the handlebar, you will see a relatively small yet powerful Shimano SCE700 display. You can use it remotely if you want. And we can say it's the best choice they could make to help people out when they need it.
Last but least, they added a sensor which is something that's not quite common in e-bikes. It will help you find out how fast you are going and how the motor is working.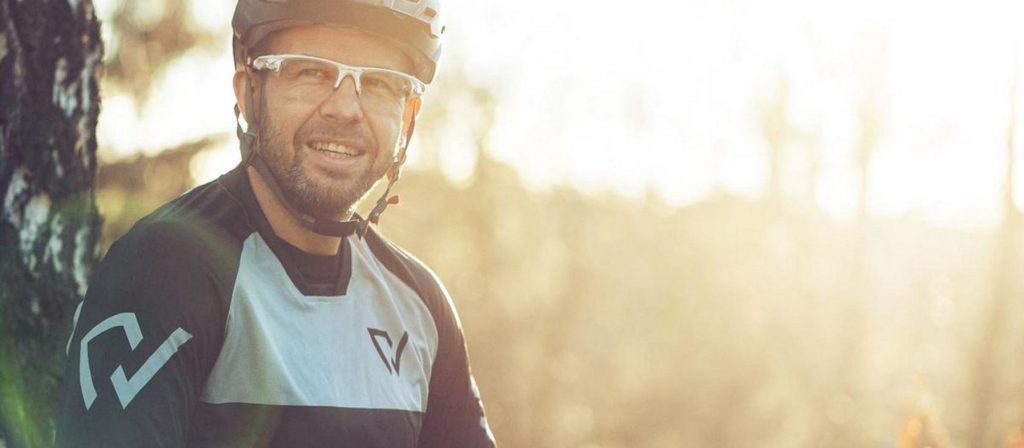 Enme 629: Shimano & FOX on the components
If you are looking for quality, then you might need to think about using either Shimano or FOX on a bike. But, what if we use both of them? You don't have to worry about looking out for it because the Conway Enme 629 is the answer.
You are probably wondering are saying this, so let's take a look at what components Conway used:
Fork: FOX "Performance 36 Float", 160 mm
Shock: FOX "Float DPX 2"
Crank: FSA "E 8000", 34 Z., 165 mm
Brake: SHIMANO "Deore XT BR-M8120″
Rear Deraiulleur: SHIMANO "Deore XT RD-M8100 Shadow Plus", 12-speed
Shifter: SHIMANO "SLX SL-M7100"
Cassete: SHIMANO "CS-M 7100", 10-51 Z.
Rims: RODI "Ready 35″
Front & Rear Hub: SHIMANO "HB-M8110" 15×110 mm Boost and SHIMANO "FH-M8110 Micro Spline" 12×148 mm Boost
Tires: SCHWALBE front: "Magic Mary", Snakeskin, rear: SCHWALBE "Hans Dampf", Speedgrip, 65-584
Most of the components they used are from FOX and Shimano, which is something relatively standard nowadays. So if you were looking for quality, Conway is a company that knows how to deliver it.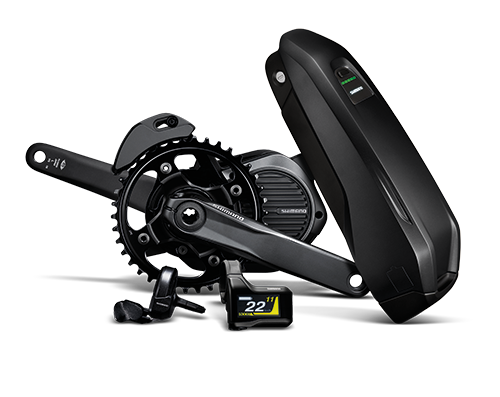 Aluminum Frame: A different bet from Conway
Conway is making something different with this e-bike. Most of the bikes nowadays are using a carbon frame. Companies like Specialized, Berria, Canyon all have used a carbon frame for their e-bikes.
Conway decided to break this rule due to their choice to add an own frame on their newest flagship. If you think it that way, you can understand why they did it. And we have to say that cons on it because they managed to keep a standard weight on the bike.
Conway Fully E8000, Aluminum. That's the frame they decided to use on this bike. And if you take a deeper look, you'll find out that the handlebar is created by them as well: The Conway "Low Rizer" is the perfect complement if you ask us.
Conway Enme 629: A worthy competitor in 2021
After a deep look at what Conway Enme 629 has to offer, it's fair to say that we can agree with the fact that Conway did it again. They could create a nearly perfect bike that's ready to hit the road.
We are sure that the fight to see which one is the best e-bike for 2021 is far from over, especially with bikes like this that make cyclists fall in love.