When it comes to talking about Dogma, we must say that these are pretty impressive bikes. No one can truly deny that, and people can actually enjoy riding on one of them, especially those who are part of world challenges. That's why the Dogma F newest model is just a piece of art.
The company is determined to give people something new to ride on, and why not, a new bike to conquer a new Tour de France. But, what does this new model of a classic bike offers to people?
Dogma is ready to conquer the Tour de France again
Something that cyclists probably know is that, on seven of the last eleven editions of the Tour de France, Dogma has been present as the bike that winners have used in these competitions.
With the new Dogma F, the company is expecting to make a new debut and hit the road again as soon as it is possible for them. They have put a lot of effort into the bike, and they are expecting that it pays off in the following year.
But, is the Dogma F a truly worth bike? Don't get us wrong, the company has shown a lot of potential in the last years, and we truly expect to see the same on the Dogma F.
For this new model, the company has focused on giving people were to choose from. Whether they want to use Shimano or SRAM components, the Dogma F will have both available for cyclists.
Also, there are some new improvements in the frame of the bike, which is quite important for cyclists out there. People would like to feel the speed while riding a bike, but they will also like to feel comfortable, and that's basically what the Dogma F offers to people.
But, enough talking about the small things that the bike is offering to people. It's time to get into the details that truly matter.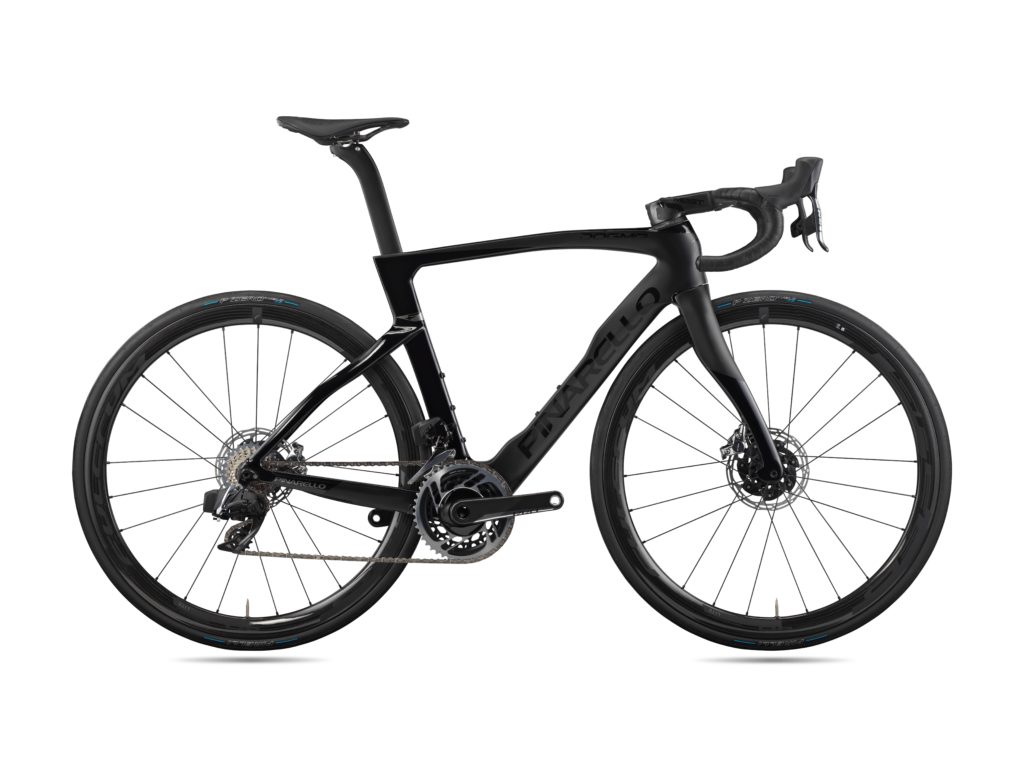 Dogma F: Shimano or SRAM components?
It is hard to make a decision when it comes to choosing which company should people rely on when it comes to components. Both, Shimano and SRAM, are great options that people can rely on.
Today, we will be focusing on what the SRAM components will offer to people. For Dogma F the company decided to go with the RED eTap components, which are part of the top-notch gear from SRAM.
Let's see what we will find on the Dogma F with the RED components:
Crankset: SRAM RED eTap AXS 12s
Front Derailleur: SRAM RED eTap AXS 12s
Rear Derailleur: SRAM RED eTap AXS 12s
Cassette: SRAM RED XG-1290
Chain: SRAM RED 12s
Bottom Bracket: SRAM RED eTap
Front Brake Disc: SRAM RED eTap 2 pistons caliper
Rear Brake Disc: SRAM RED eTap 2 pistons caliper
The last decision on which model to choose will be on cyclists' hands. People will get to choose whether they would like to use SRAM or Shimano, but for us, the RED eTap model is quite a competitive bike.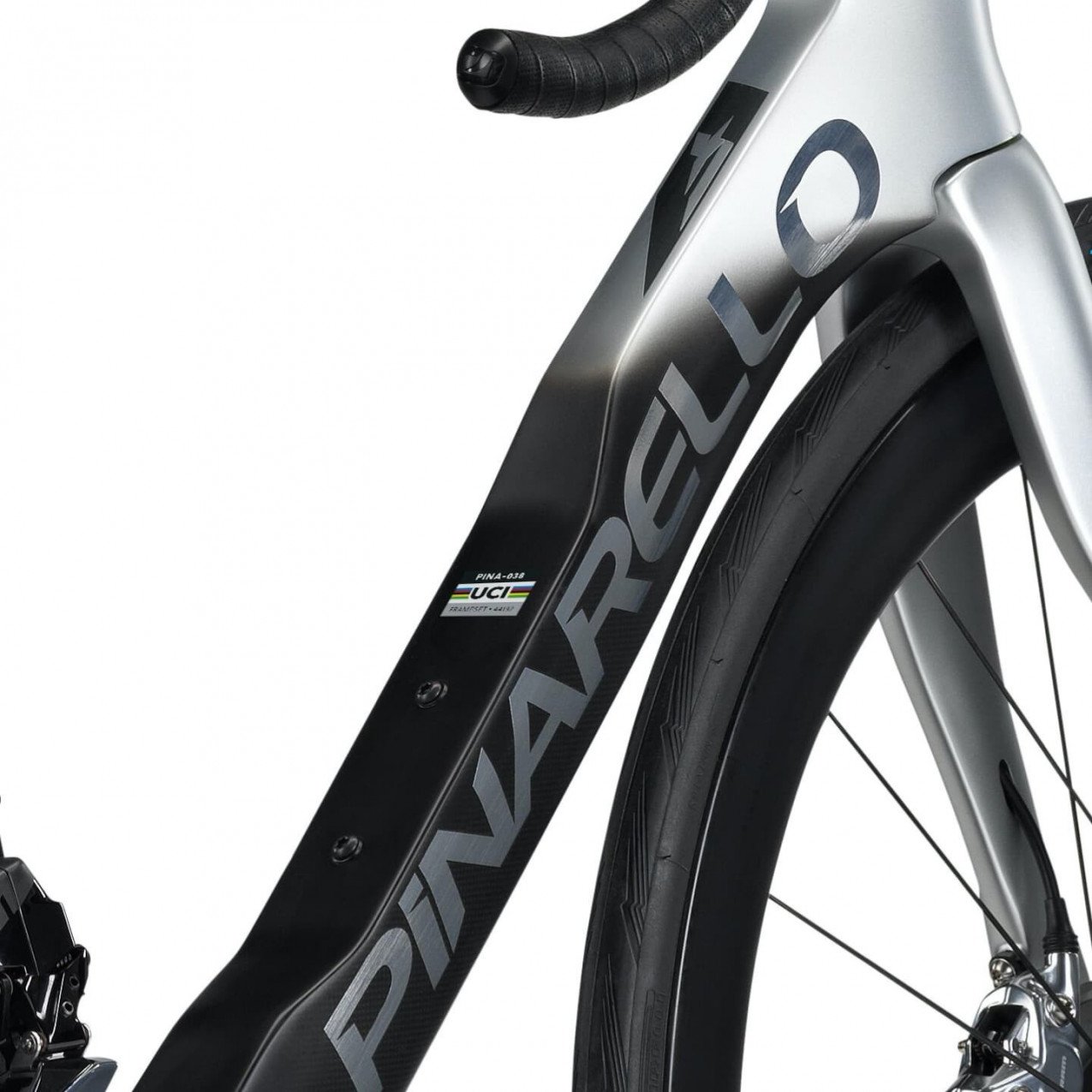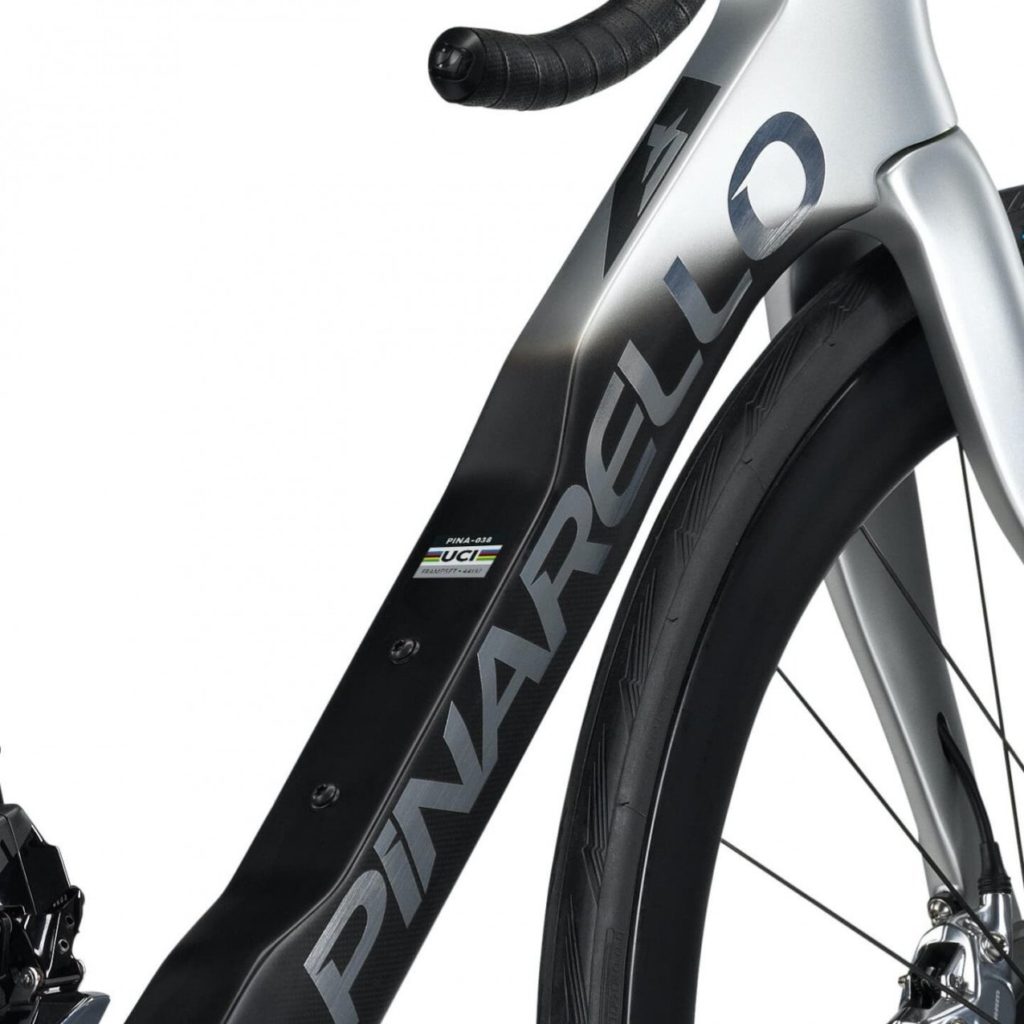 Torayca T1100 frame: A new way to see carbon frames
When it comes to frames, people are quite used to seeing the same old carbon frames over and over again. But, that's something that companies can change with a bit of practice, so there's no need to worry about it.
The Dogma F comes with the Torayca T1100 frame, which we can consider to be a more powerful frame than the usuals that we see all over the market. It also comes with nanotechnology that makes it even more powerful, so definitely Dogma worked hard on this one.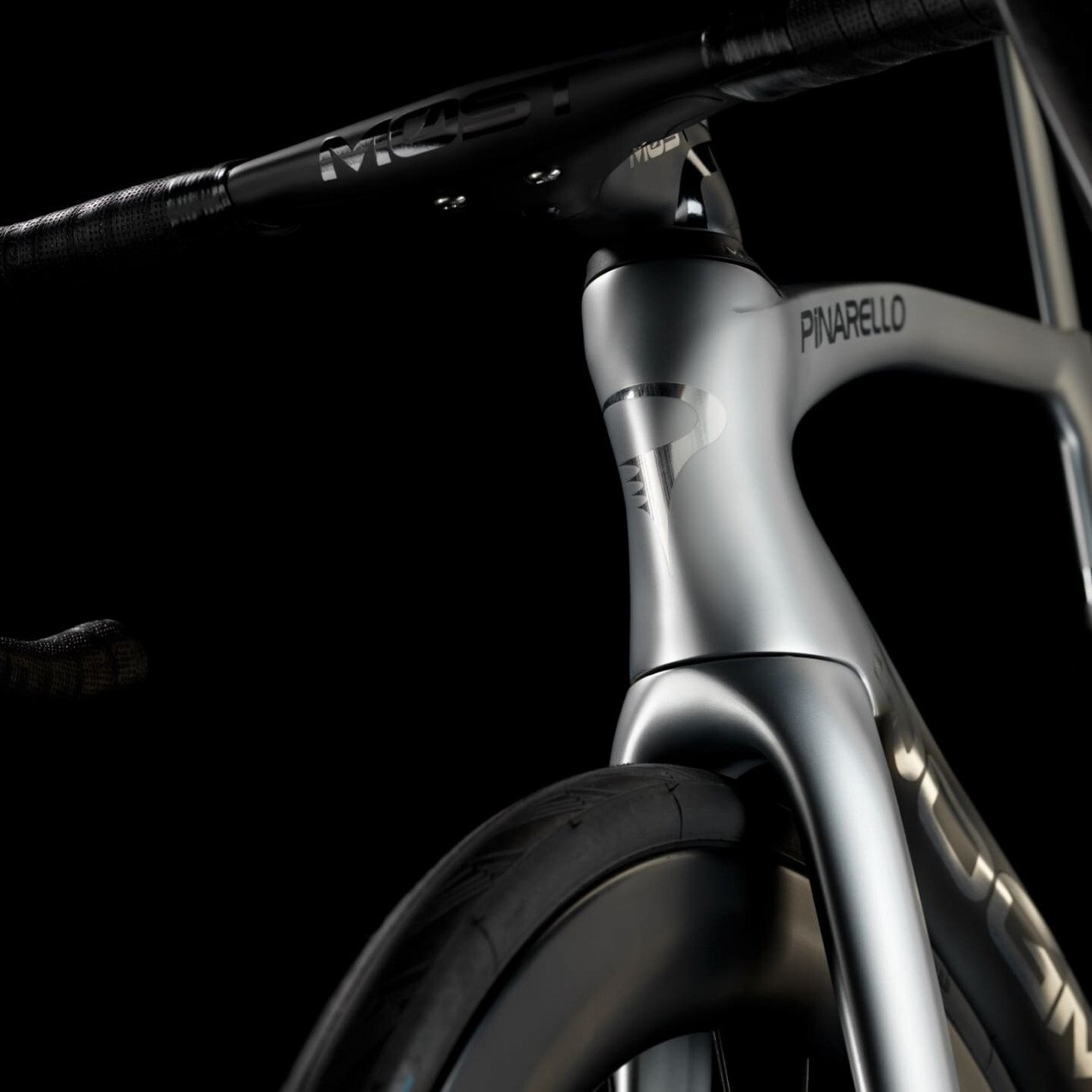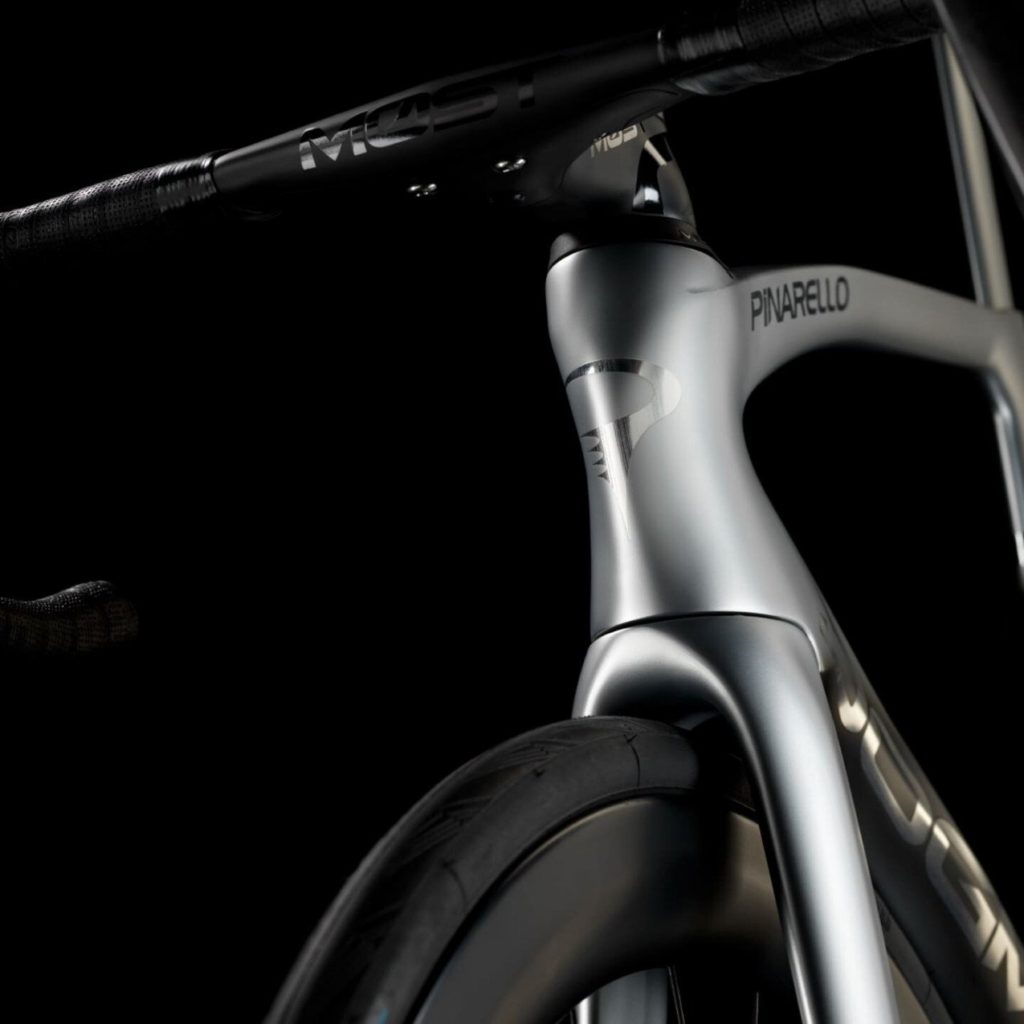 Will be see the Dogma F back in the podium?
In case you paid attention to what we said earlier, Dogma has been present on most of the recent Tour de France tournaments, and they have helped cyclists to win the competition.
Therefore, we will surely see the Dogma F back on the podium during the following year, we don't have a doubt about it.